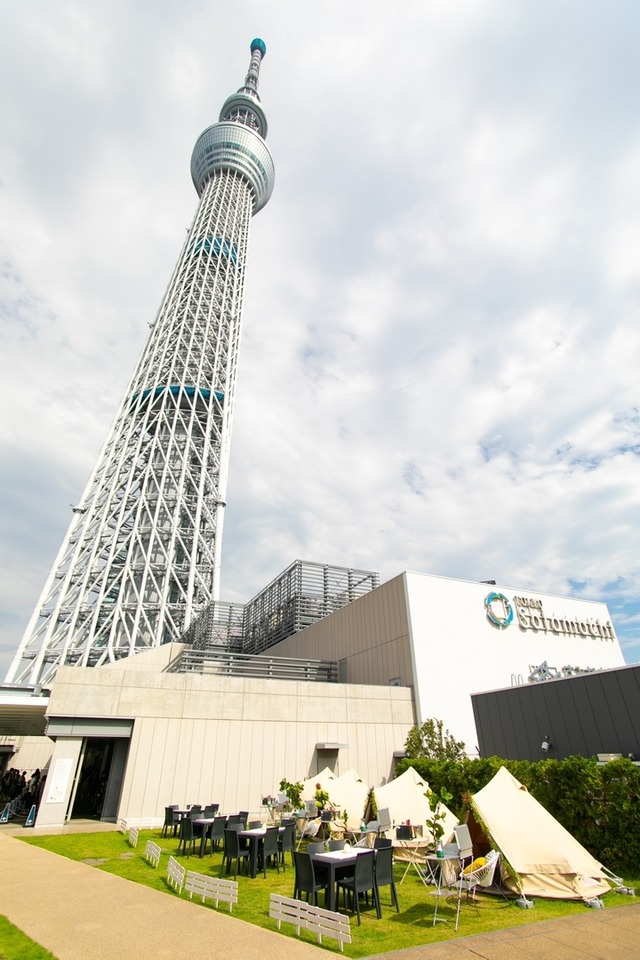 Opened in August 2019, Tokyo Skytree Town Garden-Sky, Glamping and BBQ-is a facility where you can enjoy Glamping BBQ at the foot of Tokyo Skytree. The facility has started reservations for a special plan for this winter only. Why not try "Urban Glamping" at the foot of Sky Tree?

■ Enjoy the outdoor mesh by hand
The venue will prepare a set of preparations for the hot pot party, so it is OK. In addition to the plan that the venue prepares all ingredients such as seafood hot pot and hot pot shabu-shabu, the "BBQ carry-in plan" also allows you to purchase a set of hot pot ingredients and drinks at the Food Marche on the second floor and enjoy them freely.
In addition, a Christmas event started in December at "Tokyo Skytree Town Garden". A deluxe Grand Ping plan for Christmas is here.
The venue surrounded by glittering night illuminations is photogenic with decorations such as Christmas trees. Glamping can be fully enjoyed even in cold winter nights in a heated tent.
The "Special Christmas Plan", which is prepared for Christmas dates and dinners, can be used by two people in a venue that can normally be used by four people. How about enjoying the unique Christmas of the urban oasis "Tokyo Skytree Town Garden"?
■ Winter limited menu plan
◆ Plan for year-end party (Christmas & year-end party plan)
All-you-can-drink alcohol 6,500 yen
Grilled vegetable soup / BBQ beef ribs / Assorted dried fruits / Grilled carbonara / Dutch Pizza / Bacon and seafood Ajillo / Grilled marshmallow skewers & fruits
◆ Special Christmas Plan
15,000 yen with all-you-can-drink alcohol (can be reserved from 2 people)
Dried fruit platter / Warm-colored vegetable varna cauda / bouillabaisse / butter chicken curry or vegetable curry / herb chicken Dutch open grill / cheese fondue / grilled rib steak / Christmas cake / sparkling wine
◆ Kilimanjaro
All-you-can-drink soft drinks 6,400 yen All-you-can-drink alcohol 7,480 yen
BBQ beef ribs / steamed vegetable soup / directly produced vegetable BBQ skewers / baked napolitan / butter chicken curry or vegetable curry / handmade salsiccia / millefeuille pan / campagne bread / baked marshmallow skewers & fruit
◆ Kilauea
All you can drink soft drink 8,270 yen All you can drink alcohol 9,350 yen
BBQ Beef Calvi / Chili Concan / Warm Colored Vegetable Bagna Cauda / Original "Hanabe Shabu Shabu" / Grilled Carbonara / Chicken Cream Stew / Butter Chicken Curry or Vegetable Curry / Campagne Bread / Dutch Pizza / Dutch Baby
◆ Vinson Massif
All-you-can-drink soft drink 9,920 yen All-you-can-drink alcohol 11,000 yen
BBQ beef ribs / assorted dried fruits / warm colored vegetables Bagna cauda / hot beet potage / bouillabaisse / butter chicken curry or vegetable curry / genoa chicken terrine / cheese fondue / ribulose steak / Dutch Pizza / Dutch Baby
■ Store overview
Store name: Tokyo Sky Tree Town Garden-Sky, Glamping and BBQ?
Address: Tokyo Sky Tree Town Solamachi 1-1-2 Oshiage, Sumida-ku, Tokyo 131-0045
West Yard 5th Floor Farm Garden
Phone number 0120-918-091
Advance reservation system: If there is a vacancy, you can guide even on the day.
Hours: 1 part: 11: 00-14: 00, 2 parts 15: 00-18: 00, 3 parts 19: 00-22: 00.
In principle, it will be used for 2.5 hours, including reception, preparation and tidying up.
Closed days: Irregular holidays (Closed from December 31 to January 3)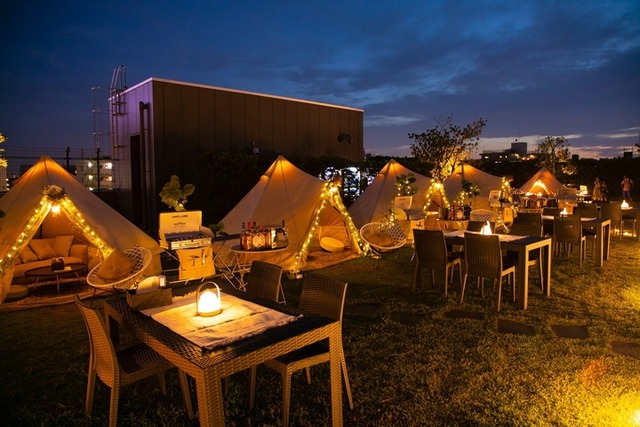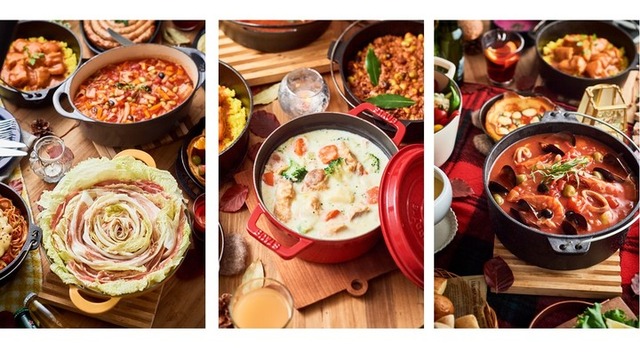 ■"Tokyo Sky Tree Town Garden-Sky, Glamping and BBQ-" Reservation Site
■IT life hack
■IT life hack Twitter
■IT life hack Facebook
■Articles related to cultureI Read
・A limited-time café in Roppongi is born, where you can enjoy 10 types of traditional Canadian cuisine, "Putin", based on the motifs of 10 cities serving Air Canada.
・Users operate from ordering to payment on the touch panel! Test introduction of full self-registration at Mos Burger
・First in Doraemon's 50-year history! The world's first official shop "Doraemon Mirai Department Store" opens in Odaiba

・What words are most prevalent on the internet in the first year of the Ordinance? 100 words that were popular on the Internet in 2019 were released in the joint project " Net Buzzword 100 '' of the Niconico Encyclopedia and Pixiv Encyclopedia
・Training using the app on the Yamanote Line! McCann Health and JR East develop training app "TRAIN" ing for trains