Technology
It turns out that President Putin is still using Windows XP
It turns out that President Putin is still using Windows XP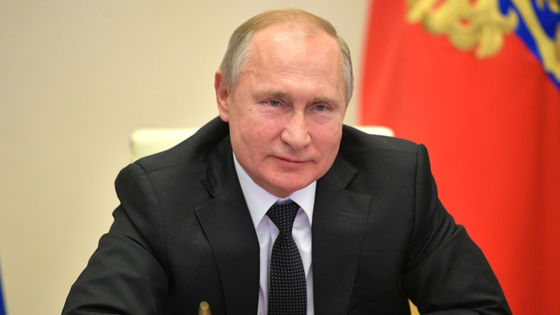 End of support in 2014The fact that Russian President Vladimir Putin is still using Windows XP,Russian Presidential OfficeReported by local media that it was revealed from photos published by.
Путин до сих пор пользуется давно устаревшей Windows XP. Отечественную ОС для её замены Кремль не —
https://openmedia.io/infometer/putin-do-six-por-polzuetsya-davno-ustarevshej-windows-xp-otechestvennuyu-os-dlya-eyo-zameny-kreml-ne-zakupaet/
Putin Still Uses Obsolete Windows XP, Report Says-The Moscow Times
https://www.themoscowtimes.com/2019/12/17/putin-still-uses-obsolete-windows-xp-report-says-a68639
As for Windows XP, main support ended in April 2009 and extended support ended in 2014. As of November 2019, 1.22% of Windows users installed Windows XPKeep usingI know that. Microsoft said that continuing to use Windows XP after the end of support is more likely to be exposed to security risks and virusesCall attention.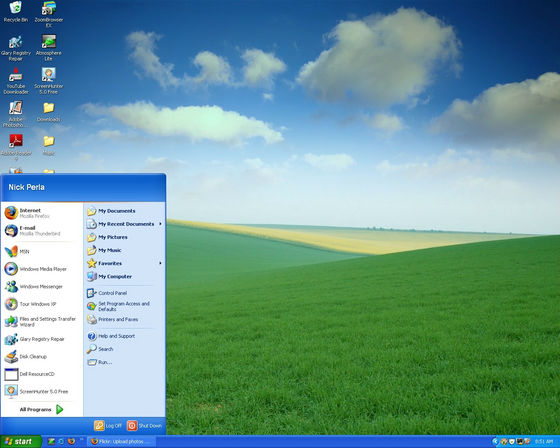 by Nick Perla
Russia's online news media, Open Media,PhotoThe PC monitor is reflected in the screen, and it points out that the screen is of Windows XP.
Below is a photo of President Putin taking a video conference in the study, taken at the presidential residence in the outskirts of Moscow. The LCD monitor on the left has a blue taskbar and application icons that look like Windows XP, andKremlinWallpaper is displayed.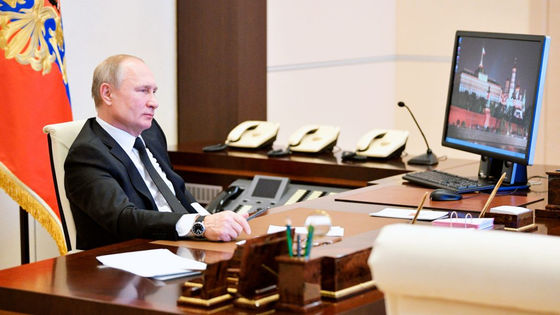 Also meet with President Putin at the Kremlin official residenceCentral Bank of the Russian FederationThe PC monitor is also reflected in the photo of Governor Elivilla Naviurina, and you can see that the same screen as in the official residence study is displayed.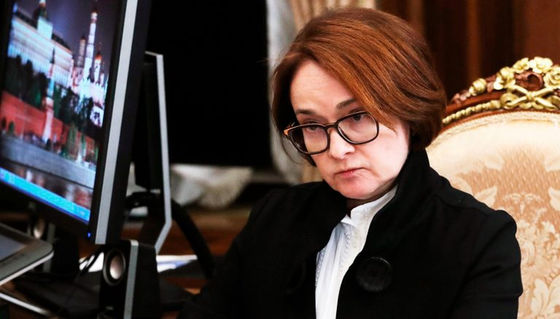 Open Media speculates that Russian Presidential Office continues to use Windows XP, which is no longer supported, rather than Windows 10, because Russia restricts the use of foreign-made software. Effective in 2016 in RussiaorderAs a result, only software authorized by the FSTEC (Russia Federal Technology and Export Administration) for information sovereignty can be used freely by government officials. FSTEC announced in 2014ReportAccording to the report, Windows XP is the last Windows approved for use by government agencies, and Windows 10 cannot handle any confidential information.
The Russian government has been developed in Russia since 2017 with a view to operating in government agenciesAstra LinuxIn February 2018, it was decided that the system migration to Astra Linux was premature and that it was decided to send off the system.Reported. The approval of Putin's official residence and official residence for the use of Windows XP reveals that the Russian government's system transition is still not progressing.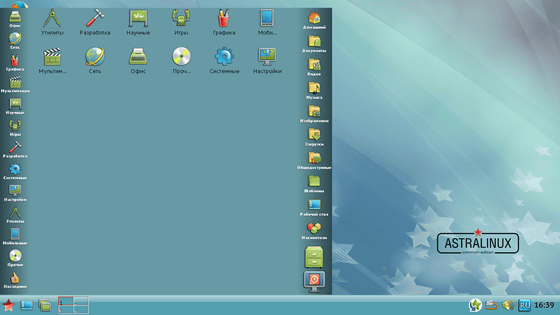 by Донор
Open Media asked the Russian President's office why Astra Linux was not installed on Putin's PC, but he said he could not get an answer. Open Media noted that President Putin has long professed using fewer internet and smartphones, "Russia will not be significantly affected by the continued use of the US operating system that President Putin ended. It may be. "
Copy the title and URL of this article
Source link