Technology
It turns out that the recording method of WD's HDD "WD Red" for NAS was secretly changed to "Unsuitable for RAID" specifications
It turns out that the recording method of WD's HDD "WD Red" for NAS was secretly changed to "Unsuitable for RAID" specifications
Is a major HDD manufacturerWestern Digital (WD)HDD series for NASWD RedRecording method is not suitable for random write access during model changeSMRIt has been changed without notice in the method, and there is a case where there is a problem in RAID resynchronization using the WD Red seriesBlocks & Files"Reports.
Western Digital admits 2TB-6TB WD Red NAS drives use shingled magnetic recording – Blocks and Files
https://blocksandfiles.com/2020/04/14/wd-red-nas-drives-shingled-magnetic-recording/
Seagate 'submarines' SMR into 3 Barracuda drives and a Desktop HDD – Blocks and Files
https://blocksandfiles.com/2020/04/15/seagate-2-4-and-8tb-barracuda-and-desktop-hdd-smr/
Shingled hard drives have non-shingled zones for caching writes – Blocks and Files
https://blocksandfiles.com/2020/04/15/shingled-drives-have-non-shingled-zones-for-caching-writes/
SMRtruckIt is a technology that records data by overlapping with each other, but it is inefficient to rewrite data in spite of increasing HDD capacity, and it is said that HDDs using SMR are not suitable for applications that frequently rewrite data. Regarding SMR, you can understand how it works by reading the following article.
Finally a hard disk with a capacity of 5 TB appeared in 2014, to 20 TB in 2020-GIGAZINE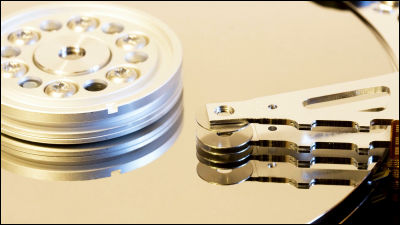 One day, the network administratorAlan BrownWhen he tried to add the WD HDD "WD40EFAX" to the RAID array, an error occurred and he could not add the HDD to the RAID array. NAS makerSynologyThe forum has similar issues in 2019reportWas being done.
Mr Brown speculates that SMR is the cause of the problem. In SMR, as a response to the problem of random write access,CMRThere is a cache area for recording in, and a mechanism is used to write data from the cache area to the normal area when the HDD is idle. There is no problem when writing several tens to hundreds of GB of data, but when writing a large amount of data such as RAID resynchronization, there is a possibility that the data will overflow from the cache area and writing will occur. thing.
In a previous report, WD's support replied, "I can't say whether you're using SMR or CMR," so Mr. Brown contacted WD by email. Then, WD replied, "except for WD's 20TB HDD, it is based on CMR." However, when Mr. Brown checked Synology's official compatibility list, it was written that the 6 TB HDD made by WD adopted SMR.

When Mr. Brown and Synology's forum were compiled and information was reported to WD by Blocks & Files, WD answered that "Currently, SMR is adopted for 2 TB to 6 TB models of WD Red series". It was obtained. Previous models in the WD Red series used CMR, but it turned out that the latest models used SMR.WD official pageIs described as "WD Red series provides a solution for customers who build high performance NAS storage", but the fact that the recording method of some HDDs of the WD Red series has been changed to SMR, It seems that it was not written on the official spec sheet of WD.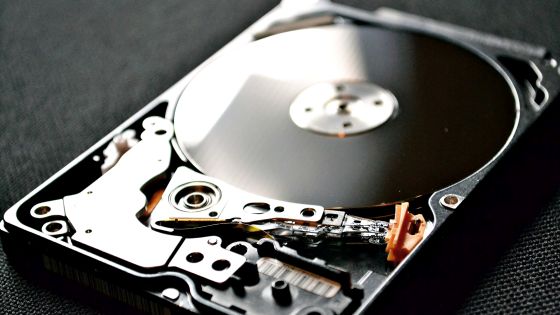 WD tests found no issues with SMR RAID resync. WD commented to the Blocks & Files report that "more information is needed depending on the individual situation".
Copy the title and URL of this article
Source link