Headline
Itanji, business support for the real estate industry affected by the new Corona-Providing 4 functions free of charge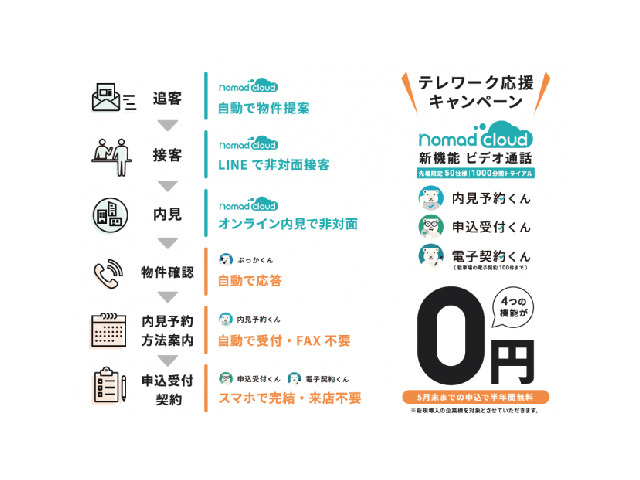 Itanji announced on April 17 that it will provide cloud system 4 functions for real estate rental brokerage and management support free of charge. Due to the spread of new coronavirus infection, it will be implemented as business support.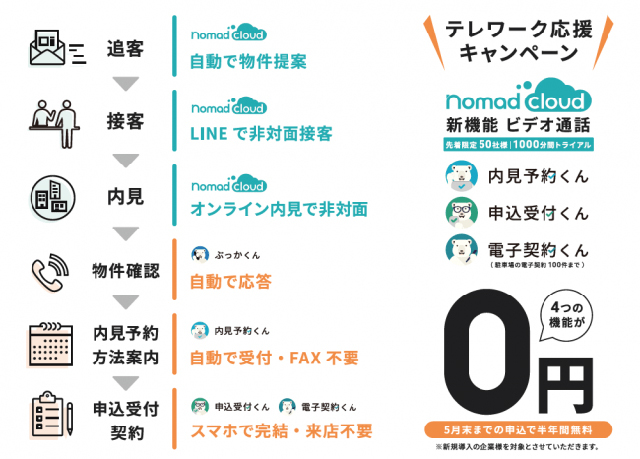 Telework support campaign
We provide free of charge, "One-stop service for leasing business for rental management companies," Cloud Viewing "series," Uchimi Reservation Kun "," Application receptionist Kun "," Electronic contract Kun ", and client management system" Nomad "for rental brokerage companies. There are four new "video calls" in the cloud. It is targeted at newly introduced companies, and if you apply by the end of May, it will be free for half a year.
Itanji is free on April 3 for real estate companies who have problems with the transition to telework jointly with two other companiesWebinarHeld. Around half of the participants felt the issue of teleworking in terms of customer recruitment such as customer service, preview, contract, etc. Option of video call function in management system "Nomad cloud"add to. We are actively working toward the teleworking of the real estate industry, such as free call time for 1000 minutes.
Source link