Technology
I've eaten "Toruma pork Chuka-don", a soft & thick slice of pork and plenty of vegetables in a Chinese scent with sesame oil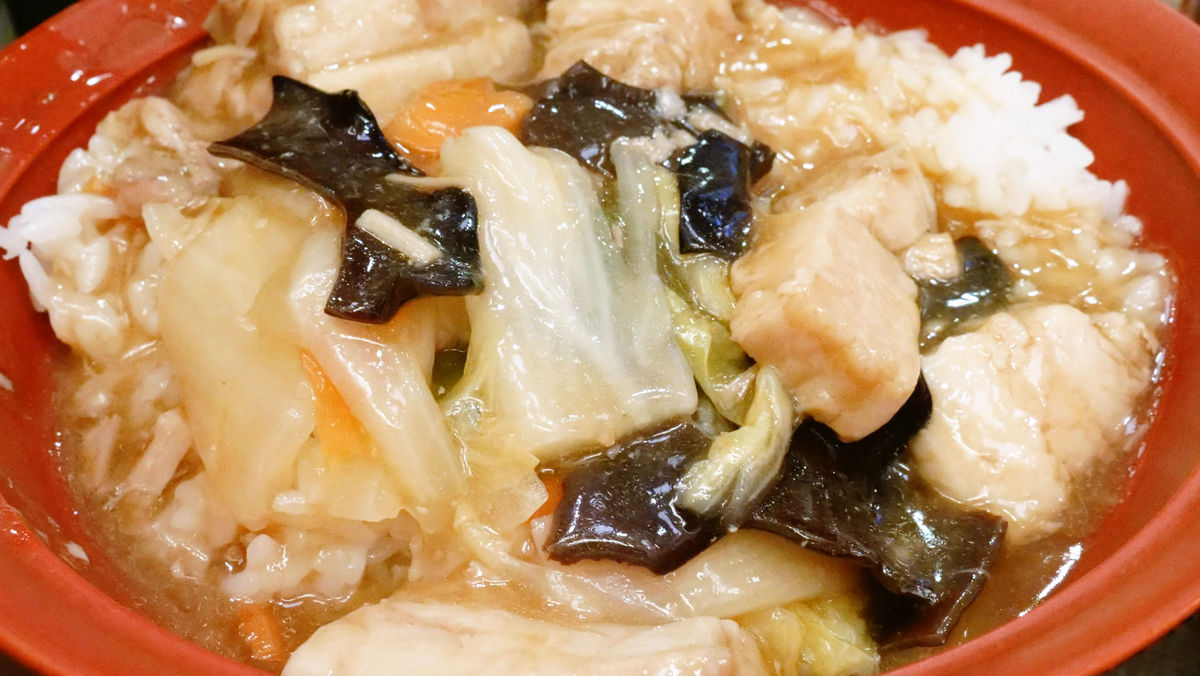 I've eaten "Toruma pork Chuka-don", a soft & thick slice of pork and plenty of vegetables in a Chinese scent with sesame oil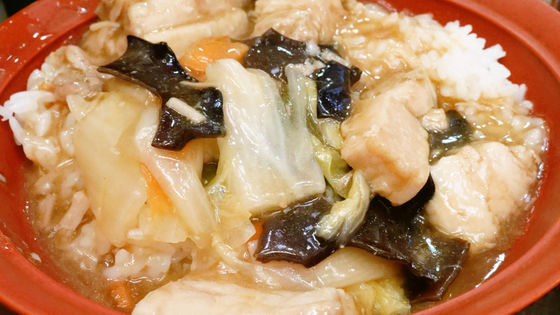 Soft and thick sliced ​​pork and vegetables such as Chinese cabbage, bamboo shoots, carrots, jellyfish, etc. are finished with Chinese scented with sesame oil.Torouma pork Chinese bowlHas been launched by Sukiya. On the same day, plenty of ginger was added to the Chinese-style soup.Ginger soupIs the raw material of Chinese medicineSengoku(Senso)Said that he made jellySengaku jelly]Has also appeared, so I ate with a great set.
"Toruma Pork Chukadon" and "Sengoku Jelly" New Release from Wednesday, January 22, 9am | Sukiya
https://www.sukiya.jp/news/2020/01/20200115.html
Arrived at Sukiya.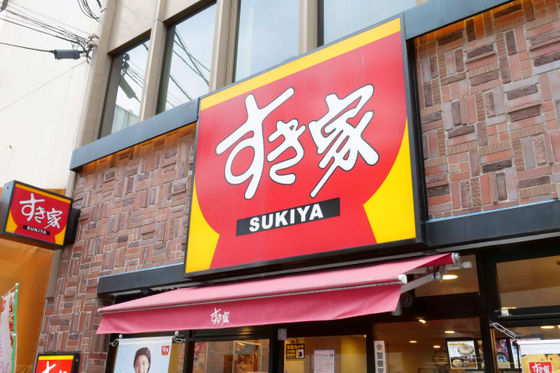 At the store, the poster "Toruma pork Chuka-don" was highly appealing.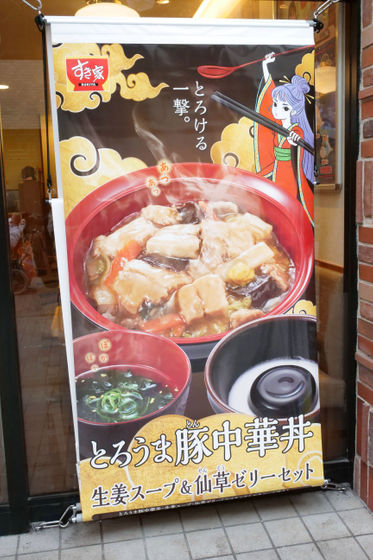 After ordering, "Toruma Pork Chukadon Ginger Soup & Sengoku Jelly Set" (780 yen including tax) arrives in less than 5 minutes. It is also possible to order separately as Torouma Pork Chukadon (650 yen including tax), Ginger Soup & Sengoku Jelly Set (170 yen including tax), and Sengoku Jelly (150 yen including tax).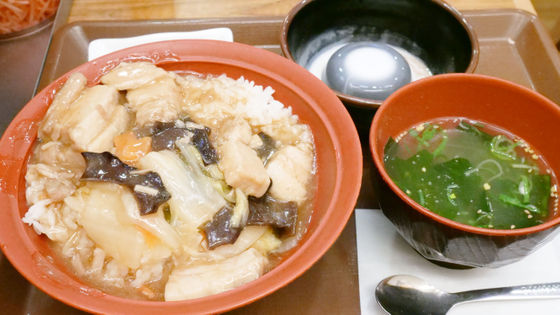 This is "Toruma Pork Chukadon"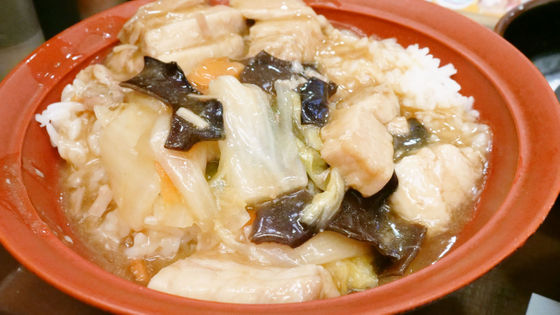 Ingredients are Chinese cabbage, bamboo shoots, carrots, jellyfish, and so on. There is a scent of sesame oil.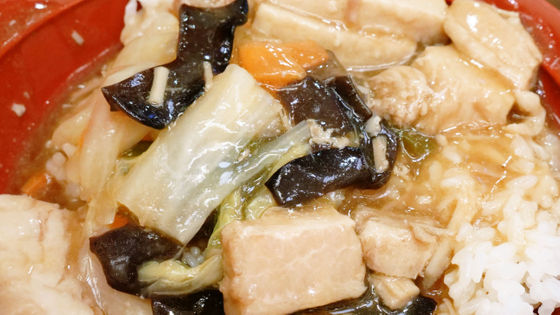 Pork is thickly sliced.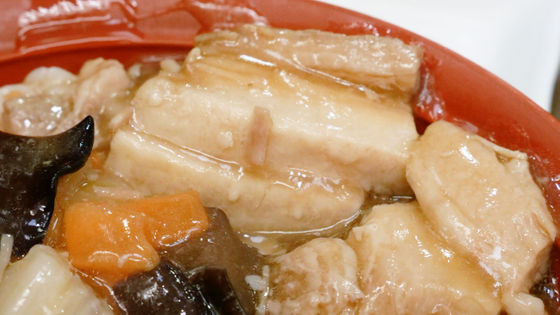 Thick pork is soft enough to spill out of chopsticks and full of fat. The taste of Chinese bean is soaked.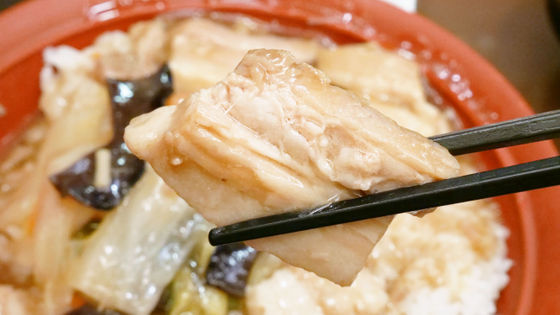 "Toruma Pork Chuka-don" comes with a spice …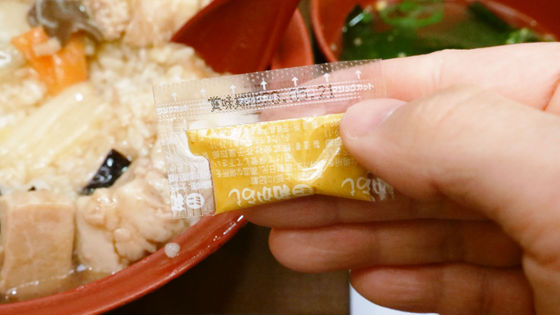 Ants can be eaten with spicy pork like simmered pork.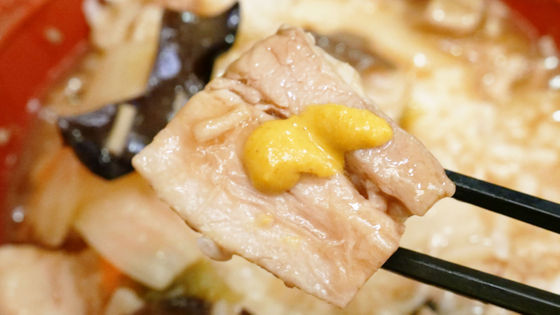 When you eat vegetables together with rice, the flavor of each vegetable is harmonious with the Chinese taste of the bean, and it is said to be "Chukadon" and does not disappoint as expected. On the other hand, the taste of each ingredient has a low impact because the base Chinese flavor is strong. The taste feels monotonous compared to the many ingredients. The jellyfish and bamboo shoots were cheerful and chewy with a chewy texture and accented.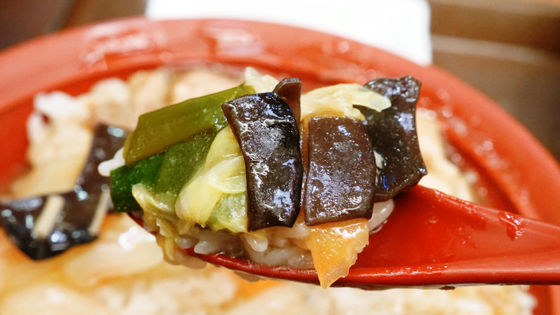 Next, I will eat "Ginger soup & Sengoku jelly set" ordered as a set.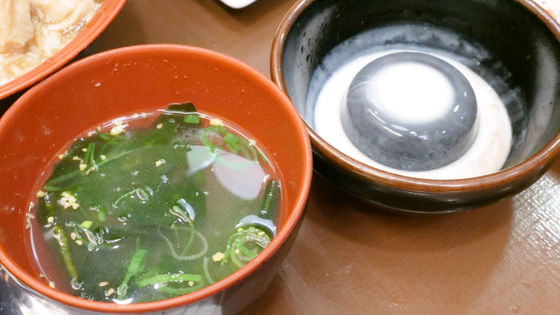 Ginger soup is a Chinese-style soup with plenty of seaweed, and the ginger taste that gets stronger every time you drink it is impressive. By the time you have a finish, your mouth will be full of ginger flavor.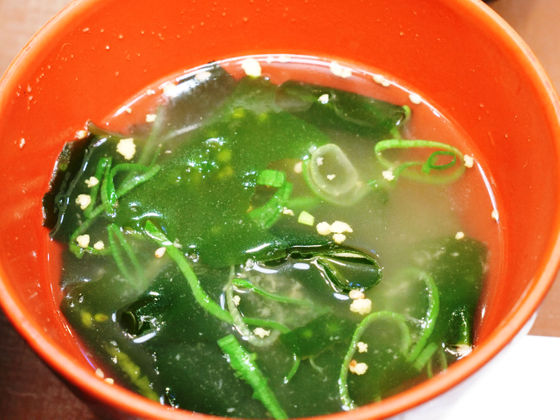 "Sengaku Jelly" is this. Jelly made from Chinese herbs used in Taiwan and China. The color is black. The texture of the jelly is glossy so it looks like a marble ore.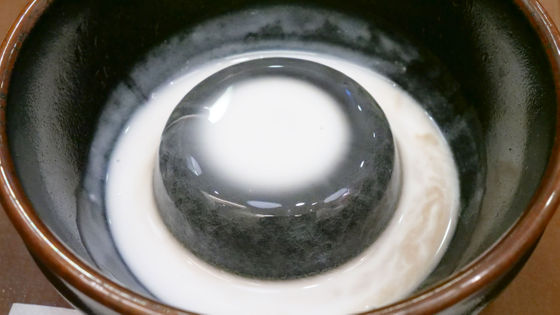 Scoop it with the surrounding coconut milk sauce …
When eaten, the refreshing sweetness of the coconut milk sauce is strong and almost tastes like coconut milk jelly. Sengoku jelly itself has a unique flavor like Chinese herbal medicine, but the taste of agar is stronger, and it was difficult to feel that "Sengoku is such a taste". Sengoku is a medicinal herb with a strong bitter taste, so it may be said that it is easy to eat and finished.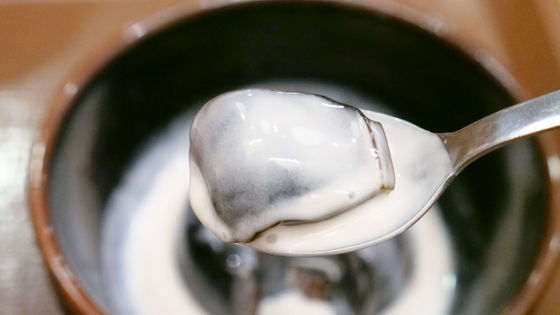 "Toruma Pork Chukadon Ginger Soup & Sengoku Jelly Set" can be eaten at Sukiya nationwide from January 22, 2020 to mid February.
Copy the title and URL of this article
Source link