Headline
JDI and the University of Tokyo develop thin image sensor that can capture biological information and signals-effective in preventing "spoofing"
Japan Display and Someya Lab., Graduate School of Engineering, The University of Tokyo announced on January 21 that they had jointly developed a thin image sensor that can measure fingerprints, veins, and pulse waves. High-speed reading and high-resolution imaging are compatible.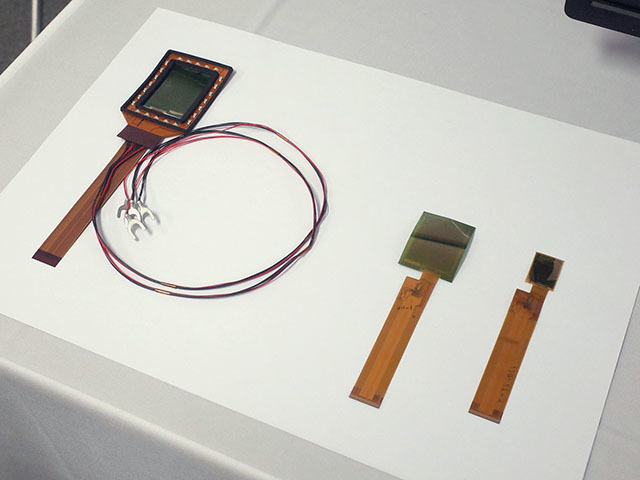 Thin image sensor that can measure fingerprints, veins, and pulse waves
The thin image sensor is capable of measuring the distribution of pulse waves that require high-speed reading and imaging of fingerprints and veins for biometric authentication that requires high resolution. As a result, biometric information such as fingerprints and veins and biosignals such as pulse waves can be obtained. In biometric authentication, "spoofing" can be prevented, and an authentication system with high security can be constructed.
The sensor section is composed of a low-temperature polysilicon TFT from Japan Display and an organic photodetector designed by the University of Tokyo, and has a thickness of 15 micrometers. By making it a very thin sensor, it is possible to flex flexibly. The resolution is 508dpi and the reading speed is 41fps. It achieves high resolution with 508 sensors lined up in one inch and high-speed readout of reading 41 sensor images per second.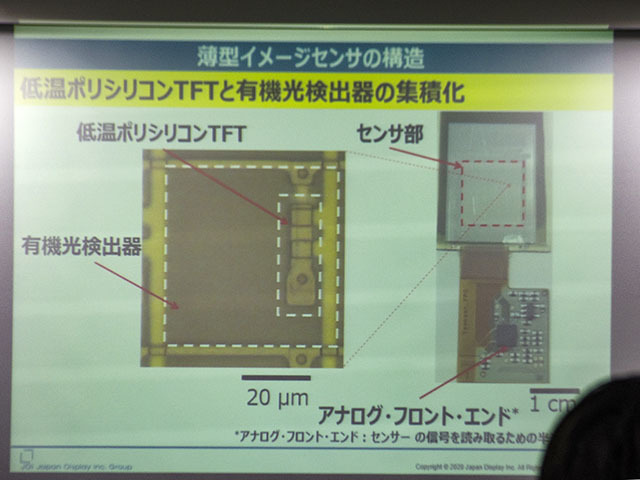 Structure of thin image sensor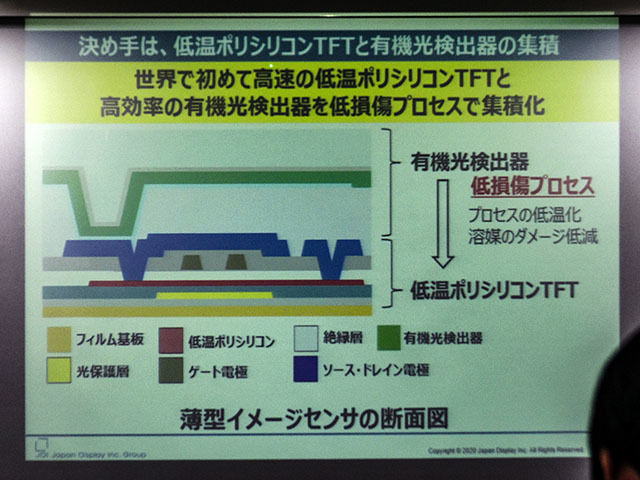 Cross section of thin image sensor
At the presentation, two types are available: a wearable type that is attached to the wrist and a stationary type that measures by placing a finger. In the aging society, the wearable type can read both biological information and signals, so it is also expected to be used for watching over the family.
組 み 合 わ せ The louver is combined with the thin image sensor, and the LED light sources are arranged around the image sensor. By using a soft and bendable material for the louver, the wearable vein imaging was successful.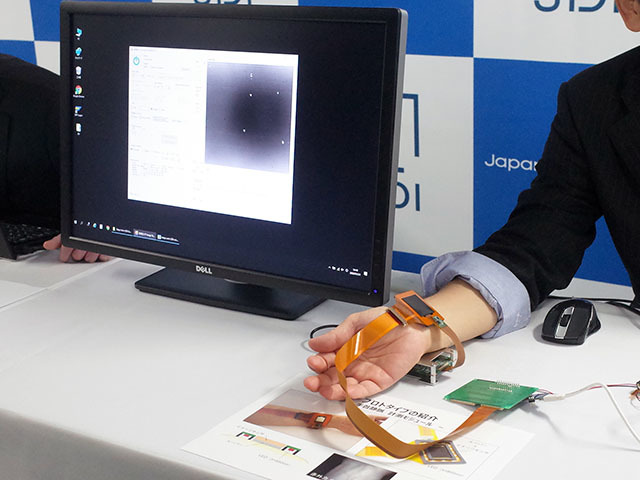 Wearable type to stick on wrist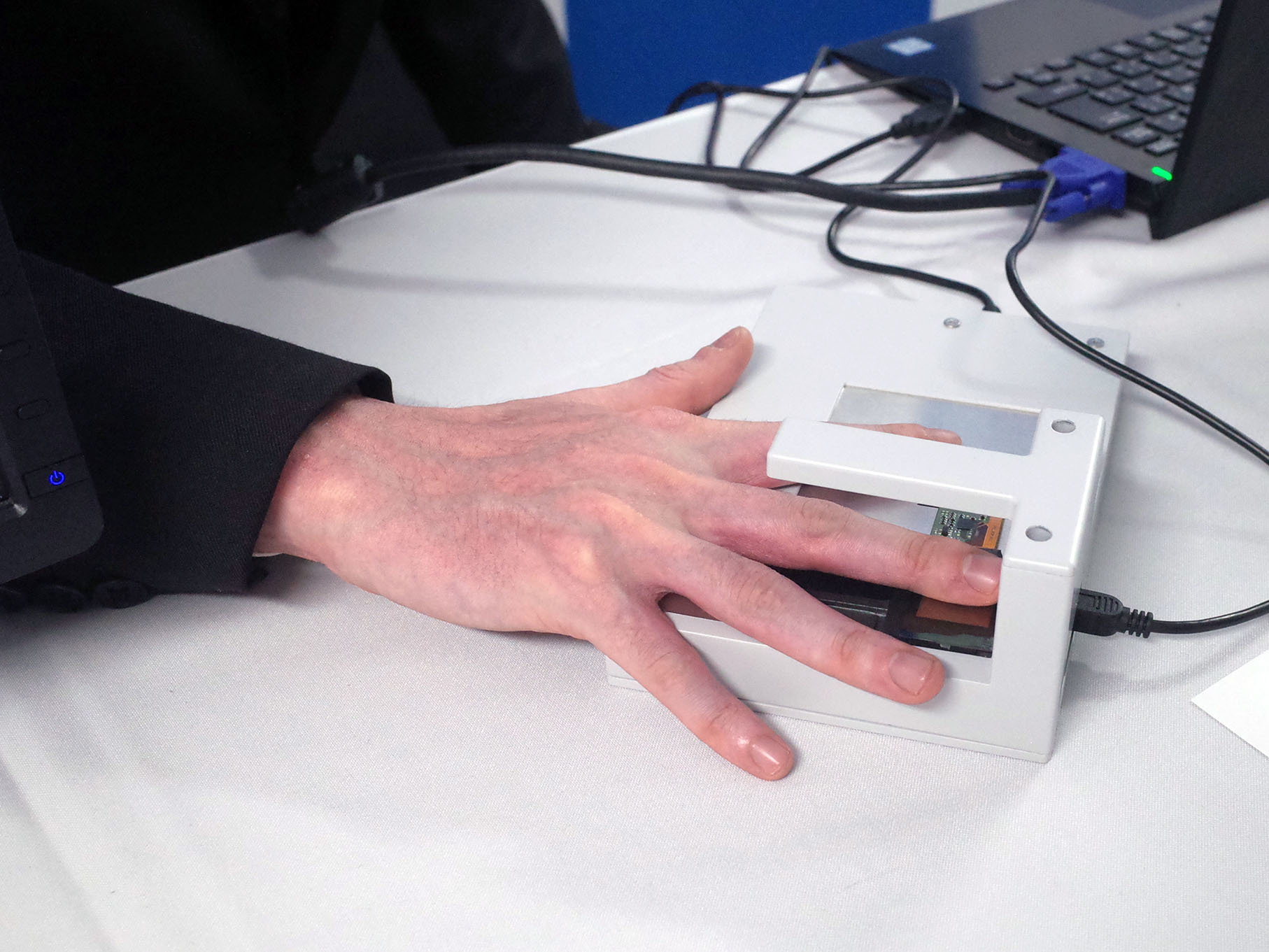 Stationary type that measures by placing a finger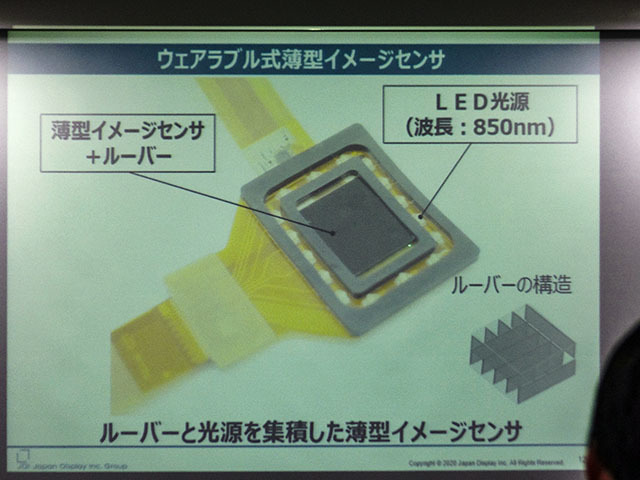 Wearable thin image sensor
The University of Tokyo has been developing thin image sensors for some time, but in the quest for wearable technology, it needed a low-temperature polysilicon thin film transistor film, leading to joint development with Japan Display.
Hiroyuki Kimura, General Manager of Device Development Department, R & D Headquarters of Japan Display Inc., stated, "We want to commercialize the product in three years. We want to use biometric authentication to develop high security."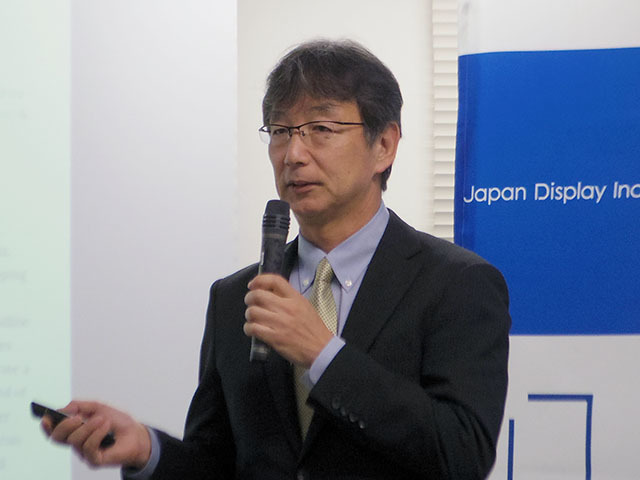 Mr. Hiroyuki Kimura, General Manager, Device Development Department, Japan Display R & D Division
Source link