Headline
KDDI, roaming revenue from Rakuten Mobile disappointed-Q3 earnings and profits up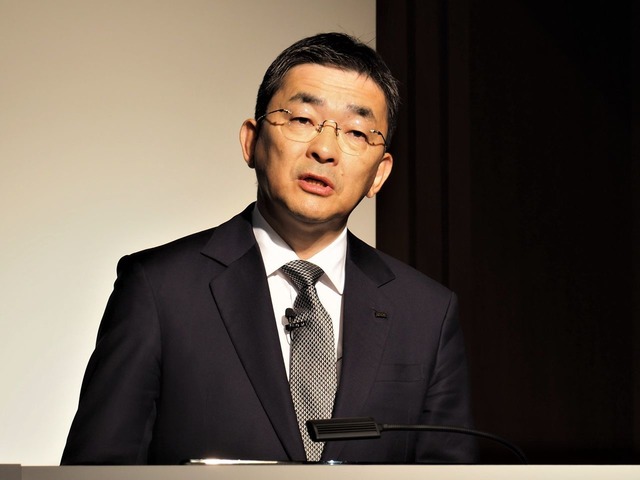 KDDI announced on January 31 the third quarter of the fiscal year ending March 2020. Net sales increased 3.5% year-on-year to 3,092.6 billion yen, and operating income rose 2.6% year-on-year to 843.9 billion yen, showing a recovery from the previous quarter's decline.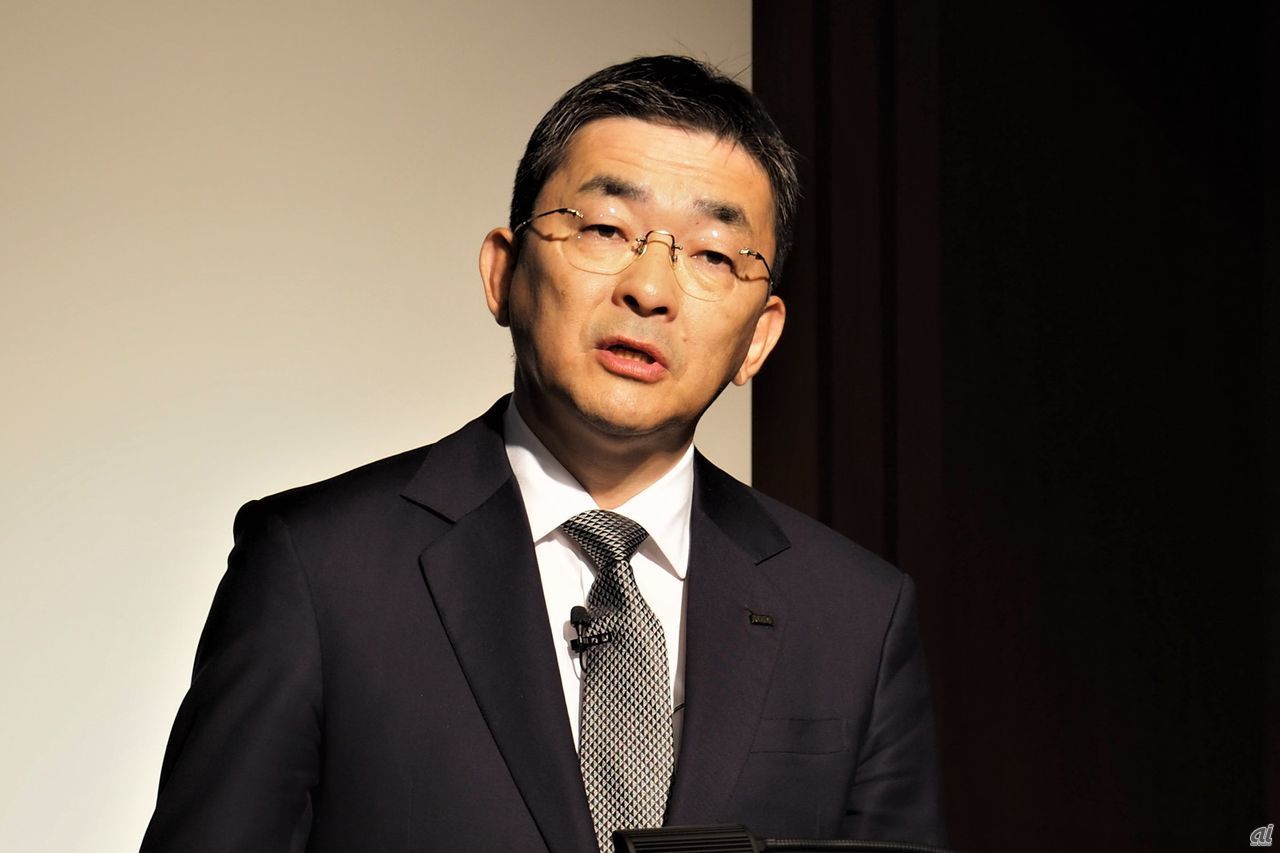 Mr. Takahashi, President and Representative Director of KDDI
決算 At a financial results briefing held on the same day, Makoto Takahashi, President and CEO of KDDI, cited strong performance in the life design field and business segments, which the company positions as growth areas, as a factor for good business performance. In fact, operating profit in the life design domain increased 25.9% year-on-year to ¥ 136 billion, and operating profit in the business segment grew 23.4% year-on-year to ¥ 118.6 billion, both showing double-digit profit growth.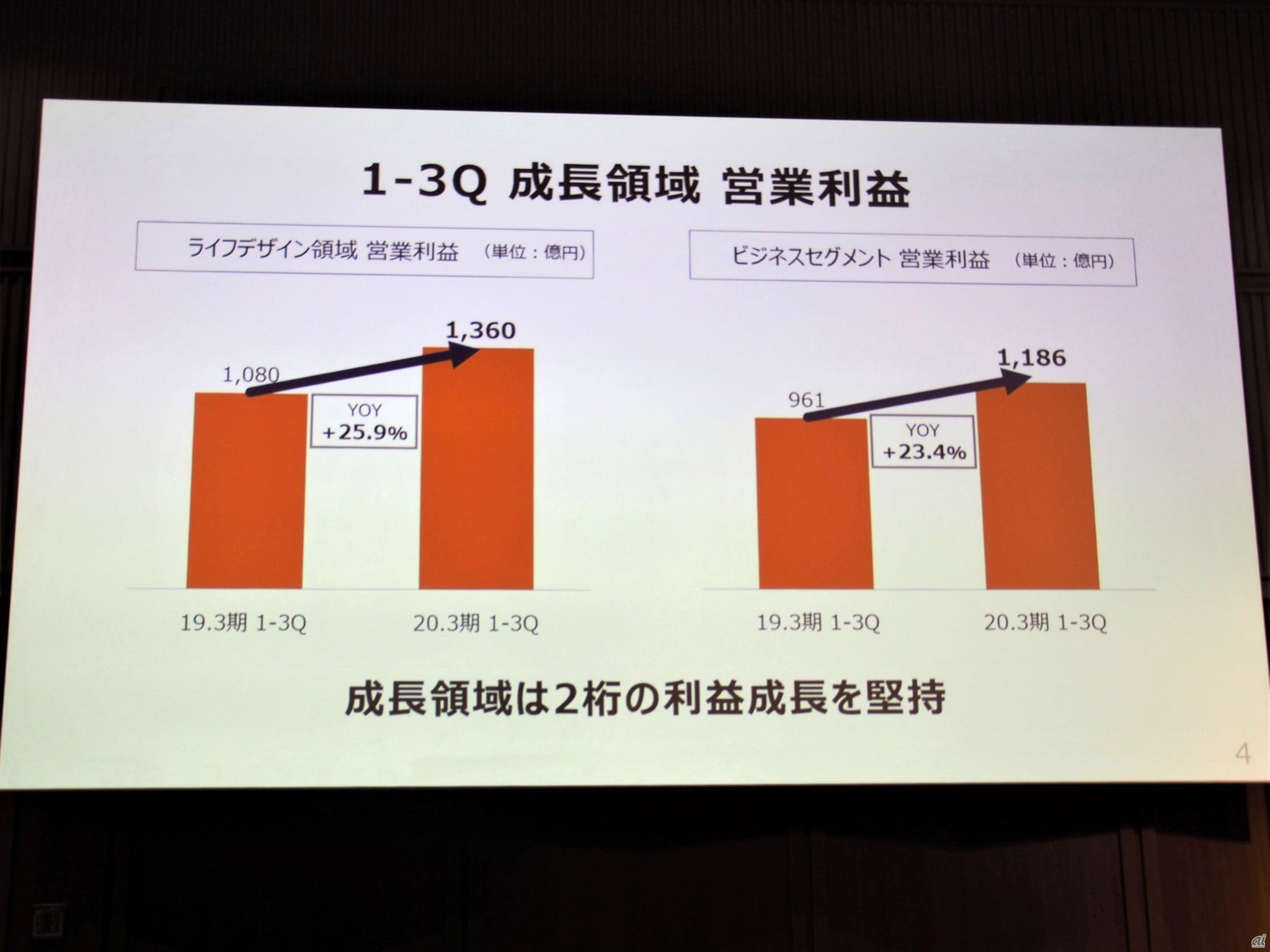 KDDI positioned as a growth area, with strong double-digit profit growth in both the life design area and the business segment underpinning business recovery
On the other hand, terminal sales costs continue to increase in line with the promotion of 3G lines to 4G, but the impact of the revision of the Telecommunications Business Law in October 2019 has greatly reduced the burden of terminal discounts, and the range has decreased significantly. . In addition, the au churn rate was 0.61%, a decrease of 0.11% from the previous quarter due to the impact of law revision, and UQ Communications' " UQ mobile '' grew strongly as the cumulative number of subscribers exceeded 2 million on January 27 As a result, the number of mobile IDs, including MVNOs under its umbrella, has reached 27.09 million.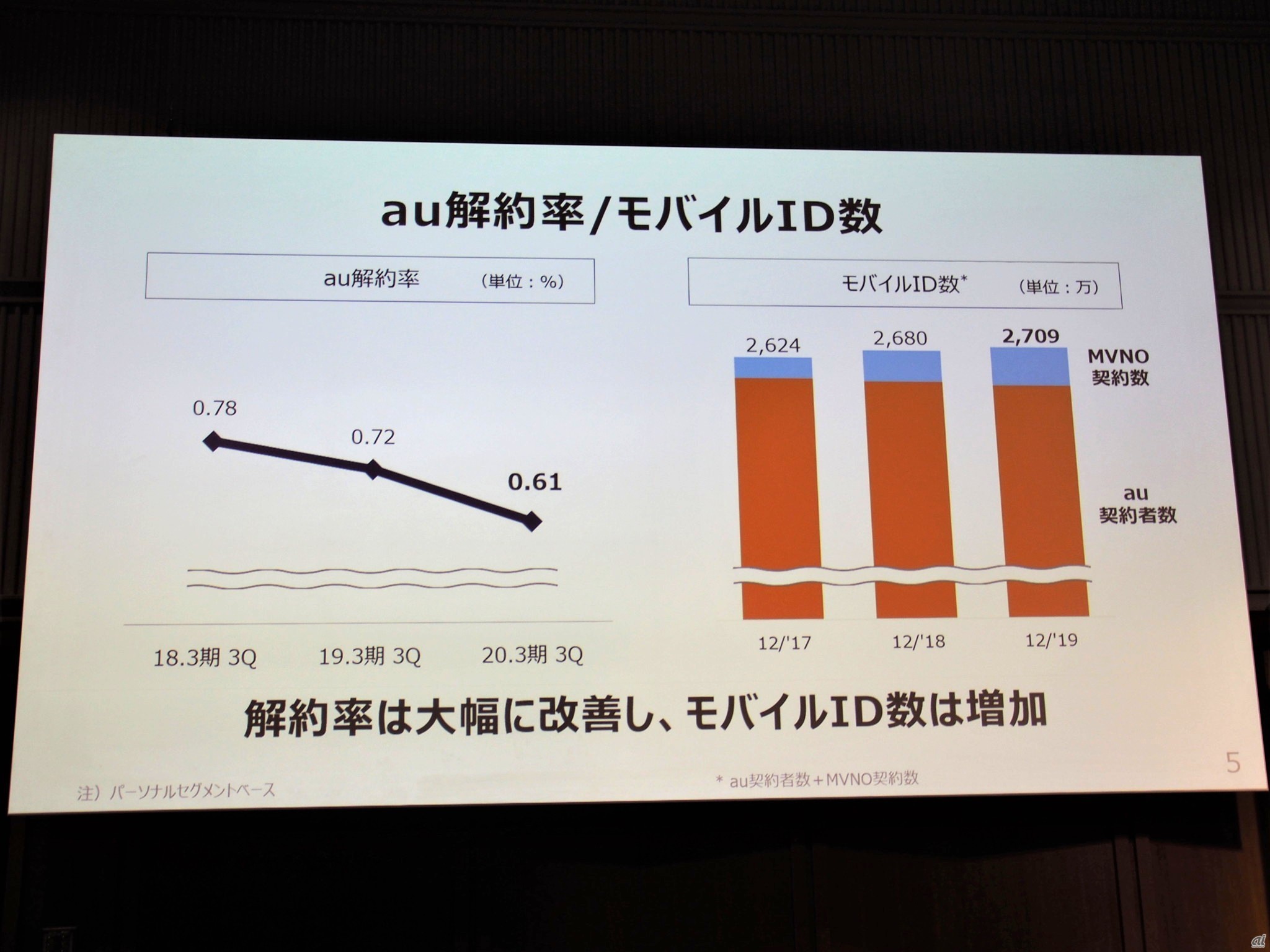 Merpay's acquisition of Origami was "somewhat surprising"
高 In order to further expand good business performance, Mr. Takahashi described his long-established efforts to improve customer engagement. One of them is a partnership between Lawson announced in December 2019 and loyalty marketing that operates Ponta. Integrate "au WALLET points" with Ponta to strengthen customer and service bases, improve engagement and ARPA, and work with Lawson to develop next-generation convenience stores utilizing the latest technology And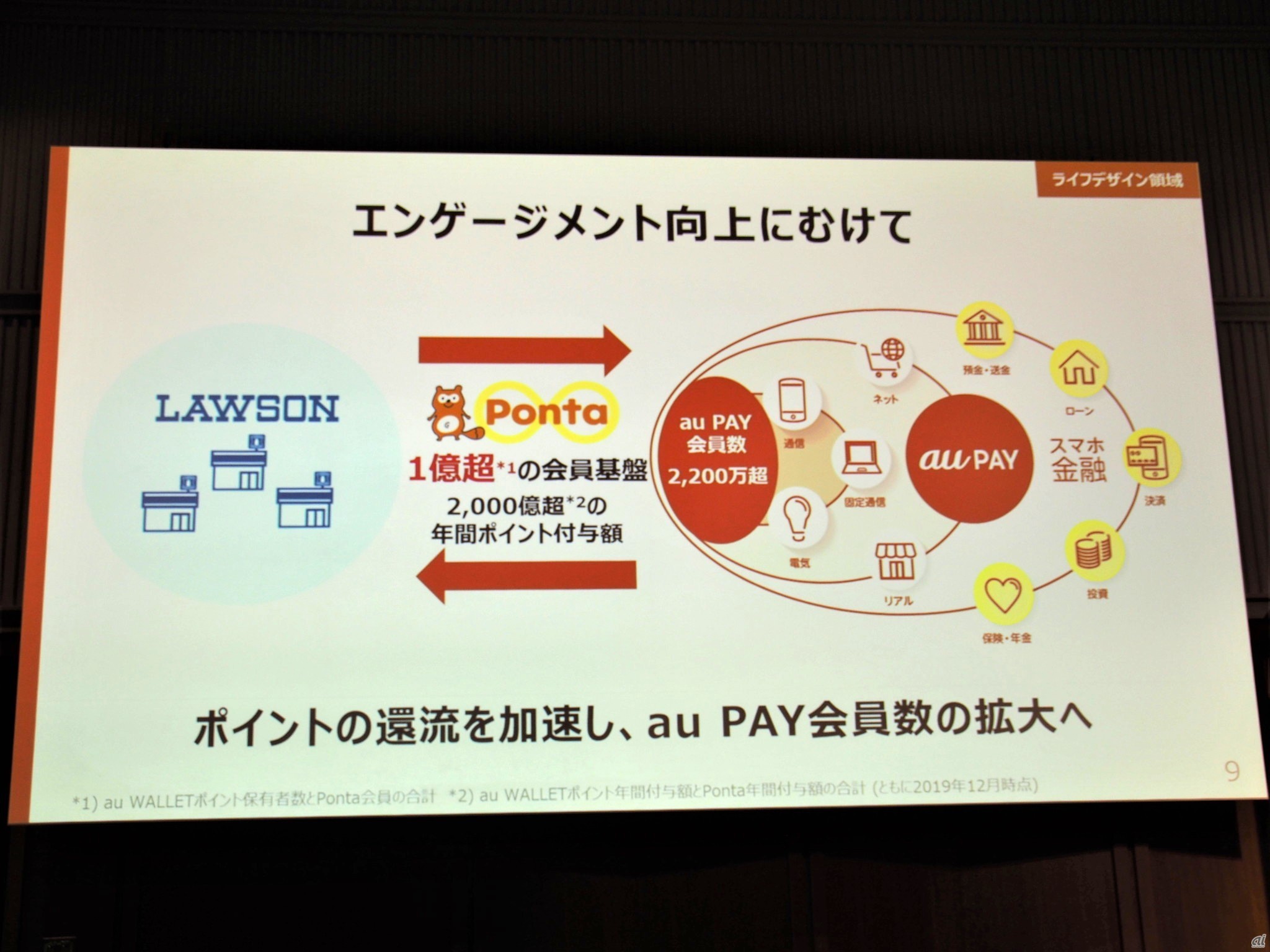 Au WALLET points have been integrated into Pont as a new measure to improve customer engagement. It will focus on creating a circulation in cooperation with au PAY
However, on January 30 the day before, NTT DoCoMo has partnered with Recruit, a major company in the Ponta camp, to declare that it will introduce a system that allows "d points" to be used for recruiting services. "I wasn't surprised because we somehow understood this," Takahashi said. On the other hand, with smartphone payments, he said, "We think that we can not survive unless the point issuance mechanism is linked," and said that we will focus on creating a circulation that links points with payments and services.
In recent years, competition for reorganization has accelerated due to intensifying competition over smartphone payments, and KDDI has also rebranded " au WALLET '' to " au PAY '' and strengthened offensive such as conducting large-scale campaigns It is a situation that is. Mr. Takahashi said, "It will be too costly to cultivate member stores. There is no doubt that a combined service will proceed." He said that in the future smart phone payments will be increasingly driven by mobile phone companies, including Rakuten. . The company plans to further increase campaign costs to enhance au PAY's competitiveness.
On the other hand, regarding the acquisition of Origami by Merpay, both companies answered, "I thought there would be a cost to open a store, so I thought there would be improvement [by the acquisition]." According to the company, the merits of the acquisition were somewhat surprising, given the lack of benefit.
Rakuten Mobile charges are expected to be "small capacity"
KDDI says that the commercial service of 5G will start in March 2020, but Mr. Takahashi made it clear at the financial results briefing that it will start again in March. However, he said, "The area is not large at the beginning." Regarding terminals, "At the beginning, flagship is the center, so terminals may be available from summer to autumn in earnest." It seems that 5G will enter the phase of diffusion in late 2020.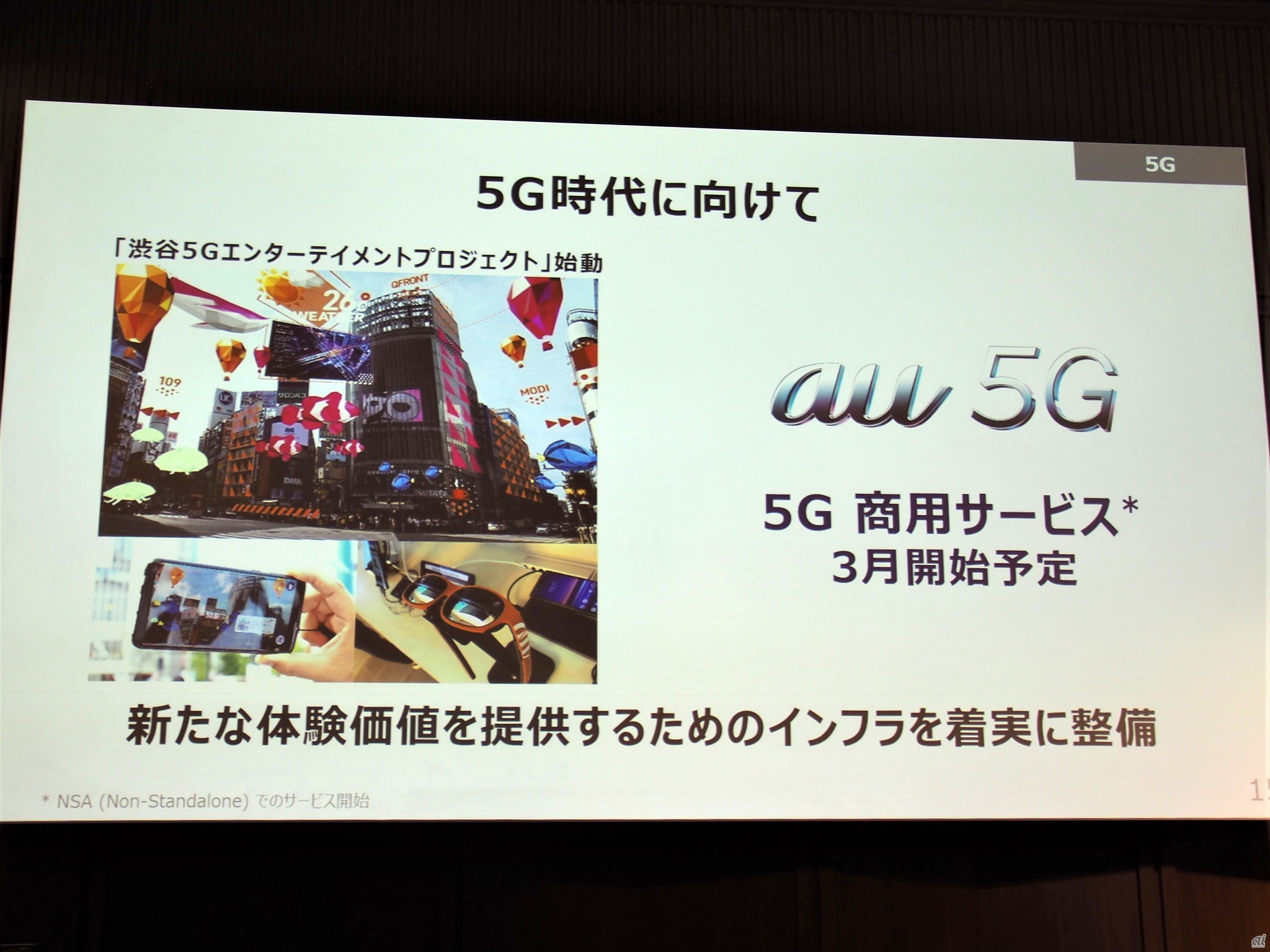 KDDI has stated that it will launch a commercial 5G service in March. However, the initial area is not very large
言及 In addition, the 5G rate plan is mentioned as an extension of the "au Data Max Plan Pro" with unlimited traffic, which will be reduced on February 1. "I would like to set a price that will increase ARPU slightly more than 4G," he said.
As well as 5G, it is related to its roaming and partnership with Rakuten Mobile. Although Rakuten Mobile is expanding, it is still limited to free supporter program members, and full-service launch is scheduled for April 2020.
Therefore, Mr. Takahashi said, "We depended on roaming income to some extent, but as of October 2019 we knew that the number of members was 5,000, so" Is it a bit terrible? " He said, "We weren't getting as much roaming income as we had hoped, and had to revise our plans.
On the other hand, regarding the rate plan for Rakuten Mobile after the full-scale service started, regarding the unlimited rate, " If you set an unlimited rate, you will pay a fee according to the data communication amount by roaming, so it is hard to think that it will not come too much I think. " We predict that we will focus on low-capacity, low-priced plans, but we will provide unexpected plans that "I do not know what Mr. Mikitani [Mr. Hiroshi Mikitani, Chairman and President of Rakuten] will do." He showed a sense of security.
Mr. Takahashi also said that Rakuten Mobile was cautious in terms of communication quality, saying, "Because of the small number of subscribers at the beginning, the quality is good in terms of traffic." For this reason, it will also focus on improving communication quality to compete with Rakuten Mobile.
KD In addition, on January 27, KDDI, together with 21 companies operating the telecommunications business and 29 companies that support the purpose, submitted a written opinion on joint procurement by the NTT Group to the Minister of Internal Affairs and Communications. Mr. Takahashi explained, "There is a great concern that if the very powerful NTT Group jointly procure equipment, improper connection conditions may occur and competitors may become less cost-competitive." He pointed out that the report was submitted without sufficiently discussing such issues, and expressed the view that public discussion was necessary to ensure fair competition.
Source link