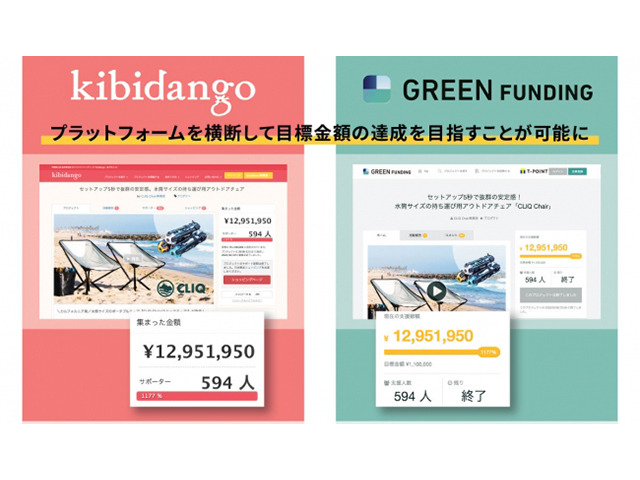 ワ ン One More, which operates the cloud funding site "GREEN FUNDING", and Kibidango, which operates the "Kibidango", have started co-hosting a project on February 14 by linking the two sites. Regardless of which platform you use, you will receive support for one project.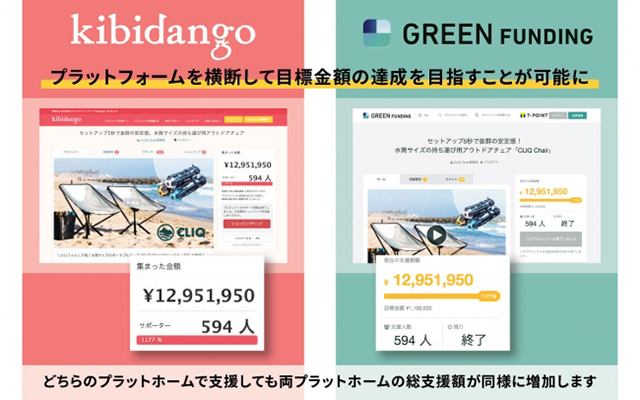 "GREEN FUNDING" and "Kibidango" collaborate
It has been difficult for crowdfunding to hold the same project on multiple sites at the same time for various reasons. However, there has been a major problem in that confusion among users is caused, for example, benefits that have better conditions than provided in the past are provided. On the other hand, there were cases where the achievement amount was not reached slightly and the achievement was not achieved, and in many cases the result was undesirable for the project initiator, supporter, and platform.
連 携 This collaboration was implemented as a means of solving the problem of crowdfunding. Collect support by running the same project at the same time and appealing to users of both platforms. Already, the outdoor chair "CLIQ Chair" and the CO2 laser beam machine "beamo" have been jointly held experimentally, and it is said that it has collected more than 10 million yen.
The two companies have stated that the joint holding will further stimulate crowdfunding in Japan and further support manufacturing.