Technology
"Kirin iMUSE water" containing 100 billion "plasma lactic acid bacteria" with zero calories and zero sugar is subtle flavored water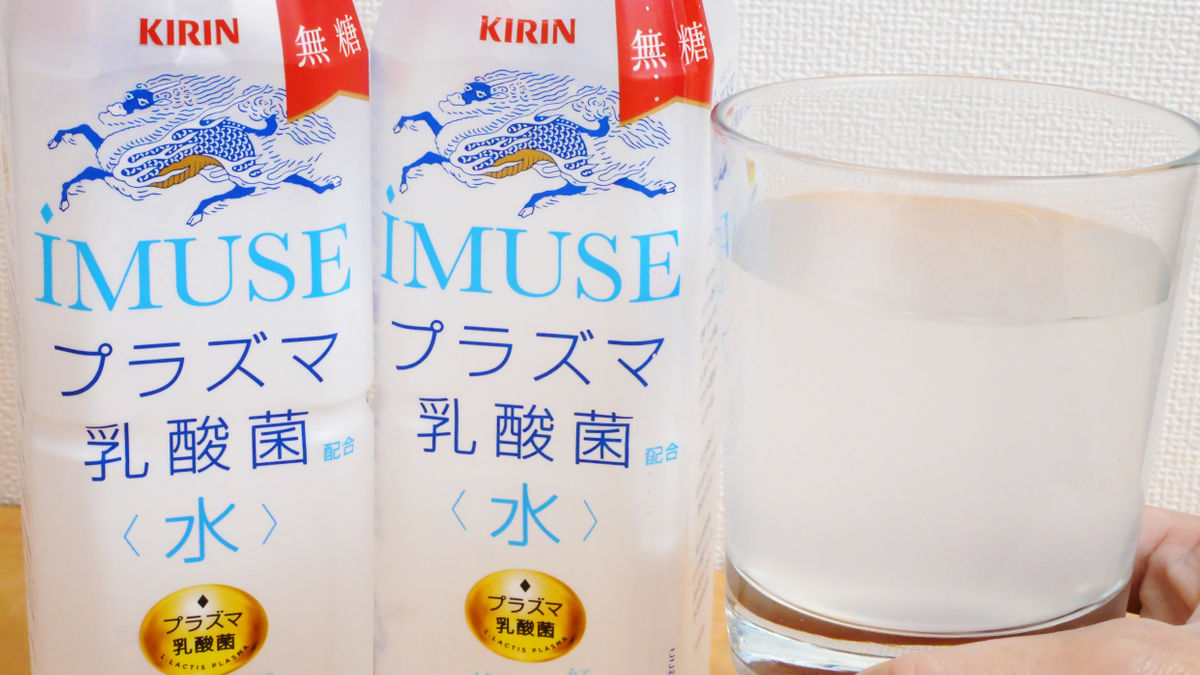 "Kirin iMUSE water" containing 100 billion "plasma lactic acid bacteria" with zero calories and zero sugar is subtle flavored water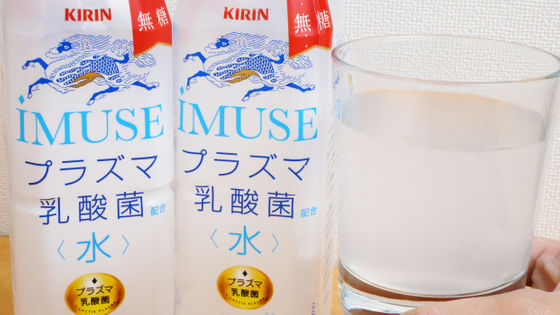 "Plasma lactic acid bacteria" is one of the control towers of immune cells.Plasmacytoid dendritic cellsThis is a lactic acid bacterium jointly researched by Kirin, Koiwai Dairy and Kyowa Hakko Bio, which contributes to activation of the whole immunity and protection against infection with bacteria and viruses. Kirin Beverage is a sugar-free and zero-calorie soft drink containing 100 billion of these "plasma lactic acid bacteria"Giraffe iMUSE water"Was released on Tuesday, January 14, 2020, so I tried drinking what kind of beverage it actually is.
"Kirin iMUSE Water" New Release on Tuesday, January 14, 2020 | 2019 | News Releases | Kirin
https://www.kirin.co.jp/company/news/2019/1127_01.html
This is "Kirin iMUSE Water".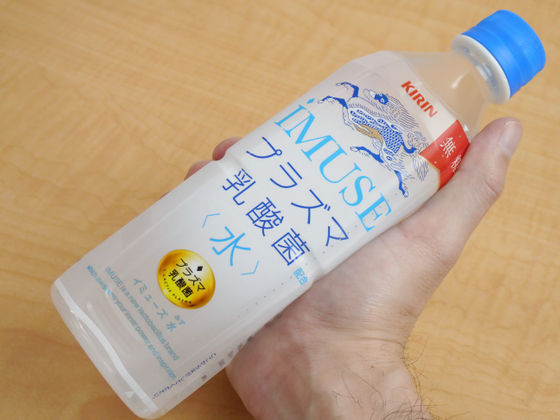 It is appealing that bottles contain "plasma lactic acid bacteria".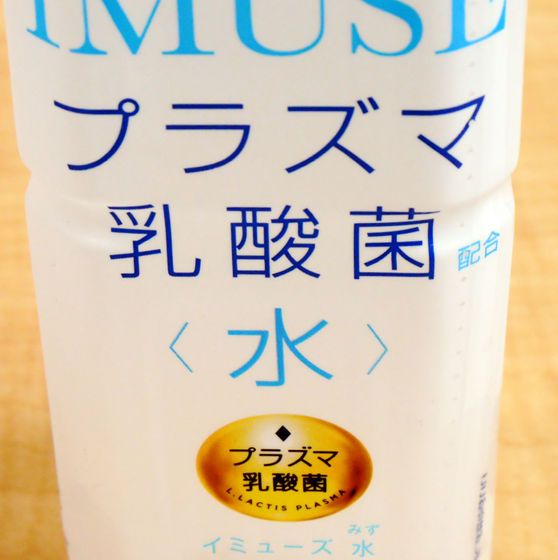 The raw materials are only "Lactic acid bacterium powder (plasma lactic acid bacteria)", "flavor" and "acidulant". In addition, lactic acid bacteria may precipitate, so it is necessary to shake well before drinking.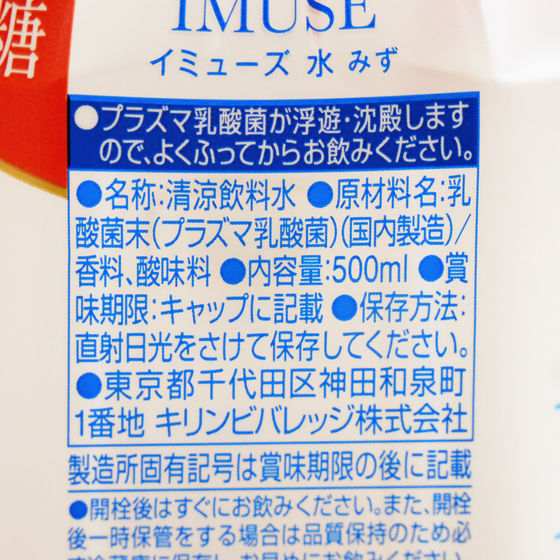 Indeed, when I looked up the bottle at the light, I could see the powder sinking at the bottom.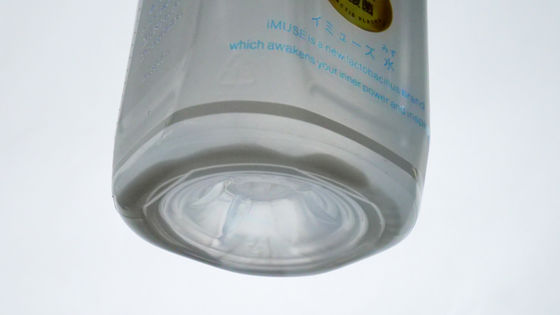 The calories per 100ml is 0kcal. Proteins, lipids, carbohydrates, sugars and salt equivalents are also 0g.
Shake well at once …
I'll pour it into a glass.
The appearance is not transparent but cloudy white, like a sports drink. Turbidity is a sign that plasma lactic acid bacteria are contained.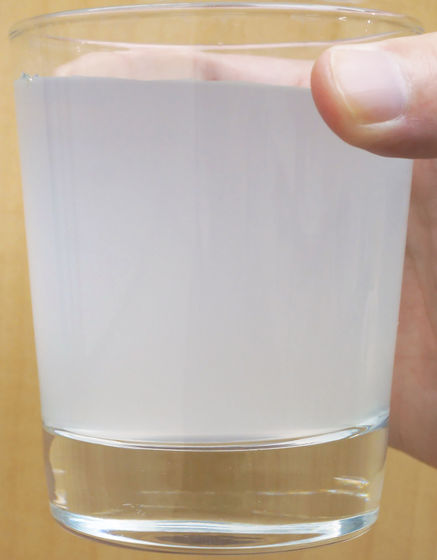 When tasted in the mouth, it is tasteless and odorless except for a slight acidity. Other editorial staff who drank for trial also commented that "If you dilute a non-sweet sports drink hundreds of times, it will look like this" "You will feel the emptiness of removing lemon likeness from lemon water" Was. It's not like "no taste" like water, but it's an honest impression that there is a subtle taste that can't be affirmed with confidence even when asked "is there a taste?" .
" Kirin iMUSE water '' can be purchased at retail stores nationwide from January 14, 2020 (Tuesday) at 120 yen excluding tax and can also be ordered at Amazon.co.jp, and at the time of article creation, 24 bottles including tax 2517 It is a yen (105 yen each).
Amazon | Kirin iMUSE Water 500ml PET × 24 bottles | Kirin Beverage |
Copy the title and URL of this article
Source link