Headline
Kobe City is recruiting the first "online side business personnel" –Recruiting 40 people with public relations skills
Kobe City announced on September 24 that it will openly recruit 40 side-business personnel with specialized skills and knowledge related to public relations. Through the side business matching service "Cloud Links" provided by CrowdWorksRecruitmentTo do. The recruitment period is from September 24th. The deadline depends on the recruitment business.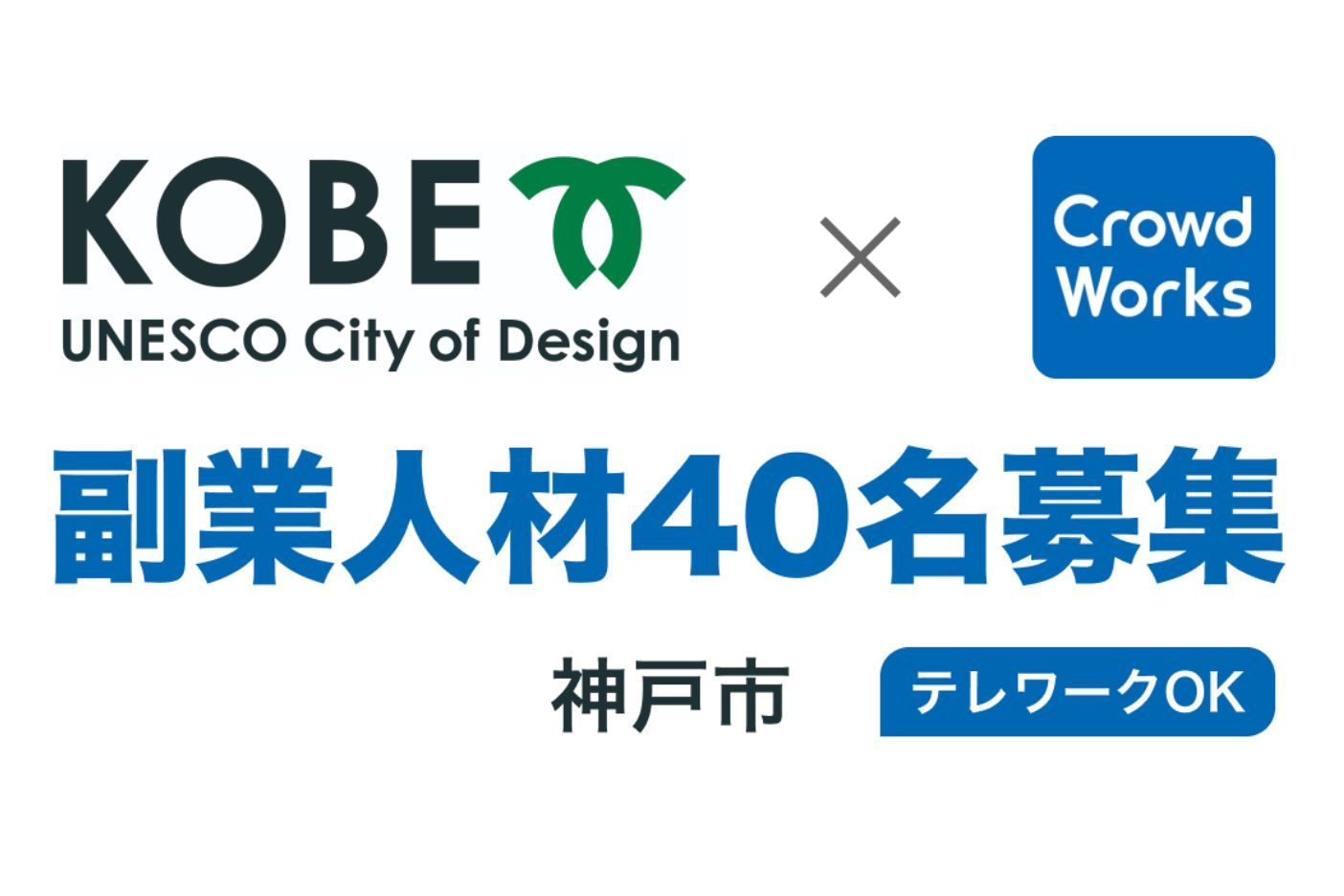 The city has actively promoted private human resources [job-type employment] with specialized skills and knowledge, such as "Chief Innovation Officer" and "Creative Director". With the spread of remote work and the diversification of work styles due to the spread of the new coronavirus infection, as a new initiative, "HP monitoring" and "HP monitoring" for employees of private companies and side business personnel working as freelancers It is said that it has decided to outsource public relations work such as "video planning" online.
The feature of the outsourced business is that, in principle, it is an online business that does not involve a government office, and even if you live in Tokyo, you can be involved in the business of Kobe City regardless of time and place. We are looking for people who have specialized skills, knowledge, and experience in public relations and want to be involved in public relations work in Kobe City as a side business.
The business to be recruited is monitoring and correction proposal work of the contents posted on the Kobe city official website, article production work of Kobe city official Instagram, article production work of Kobe city official LINE, serial article production work of Kobe city public relations paper, Kobe city Planning work such as composition of measure PR videos. For example, the reward is 6000 yen per post for Instagram article production, and 100,000 yen per month for 9 videos [assuming about 10 minutes per video] for planning work such as PR video composition.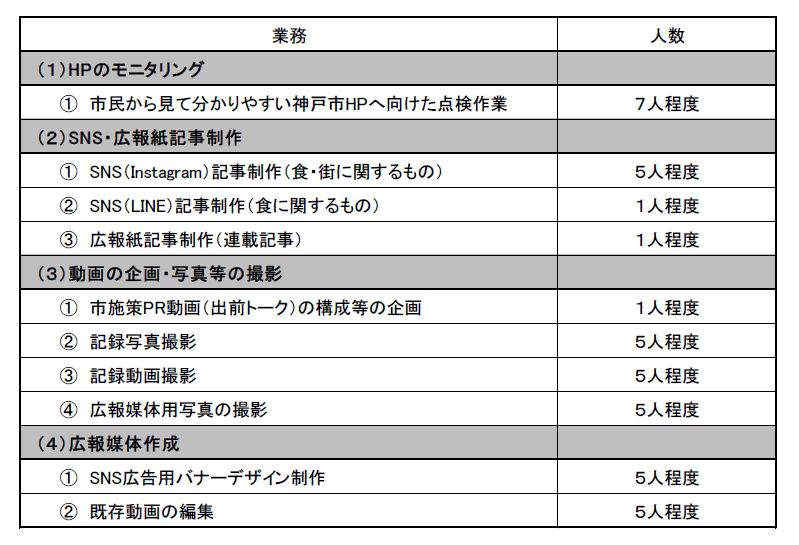 In Kobe City, those who are thinking of [1] participating in the work of Kobe City by talented human resources by proposing a correction method that concentrates on Tokyo, and [2] U-turn / I-turn from Tokyo etc. It is expected that there will be four points: [3] work style reform and business sophistication of Kobe City staff, and [4] creation of effective citizen services that meet the needs of the times. ..
Source link