Headline
Large permanent e-sports in succession open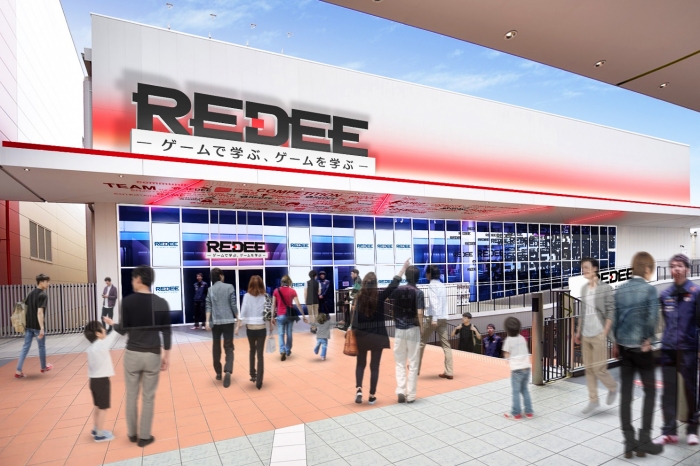 A large screen on the football such as a computer game compete for the permanent e-sports, but the last few years, all over the country in succession that has been established. The 2020 opening of the Tokyo,Osaka, etc and from different industries entering the active. Ministry of Economy, Trade and industry have industry associations in conjunction with the activation of measures and a growth industry and shows.
【Here】e-sports market, expanding the 18 years Year 13 times 48. 3 billion in the future Year 2-digit growth
e-sports are Electronic Sports, which stands for video game use to play sports. e-sports, will begin in 2000 and come from 15 years from 16 years from a succession of industry associations was established. 18 years in 3 organizations through the merger of Japan・Japan e-sports Association [JeSU]as a unified being.
Gz brain, according to a study of the e-sports market is"18 years of about 48 billion yen 22 years to 100 billion yen,number of fans is 383 million from 786 million to inflate"and estimated that. In the industry"an Olympic official event into a vision"and expectations of the swell, such as exciting time for that.
The last few years,e-sports competitions held in the facilities of the new active. 18 years is the"esports STADIUM in SAPPORO","LFS Ikebukuro esports Arena, such as"19 years"community profile eSports Stadium in NAGOYA", the"e-sports FIELD YASAKA"[Kyoto],"esports stage EVOLVE"[Kobe] is opened.
The subsequent announcement by the year 2020, 1 month, Tokyo・Ginza 3-storey"Konami creative center Ginza"is open planned. On the 2nd floor of the"esports Ginza studio"on the 1st floor, there is a sale of"esports Ginza store",the 3rd floor is human resources responsible for the"esports Ginza School"with the configuration, the first e sports complex and it.
In the same year, 3 month, Osaka・Suita of large-scale, mixed-use complexes, located in the threaded hose Corporation and Dentsu, such as working together to"REDEE"is open. Wide 4,800 square meters, width 40 meters, height 8 meters of the giant screen is equipped with a large conference attracting approximately 20 million visitors expected.
In the same year 4 month, the Osaka・Nihonbashi to service Urban Development is to open the"e-ZONe~電脳空間~Osaka Nihonbashi", the e-sports focused hotels in Montreal e sports concept. 9 floor out of 1~3 floors 71 seats of the PC booth of the gaming floor, the play-by-play for delivery facilities that have.
And JeSU is from the Ministry of Economy, Trade and Industry"令和 first year of the new content creation environment operations[e-sports related to market size, etc. research and analysis business]"is entrusted. [1] domestic e-sports market estimate[2] overseas e development of sports in history[3] e-sports of social significance,of organizing・consider working on. [Article: the clear・The article list to look at]
Source link