Headline
Launch of " Universal MaaS '' that anyone can enjoy-cooperation with ANA and Keikyu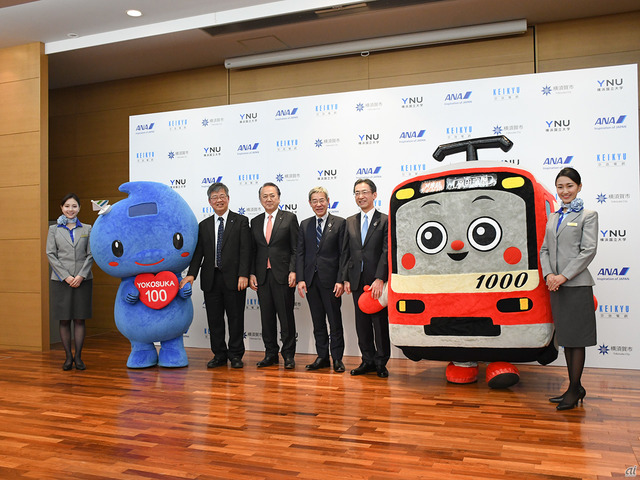 All Nippon Airways [ANA], Keihin Electric Express Railway, Yokosuka City, and Yokohama National University announced on February 7 that they will start cooperation for social implementation of "Universal MaaS" for the mobility-impaired.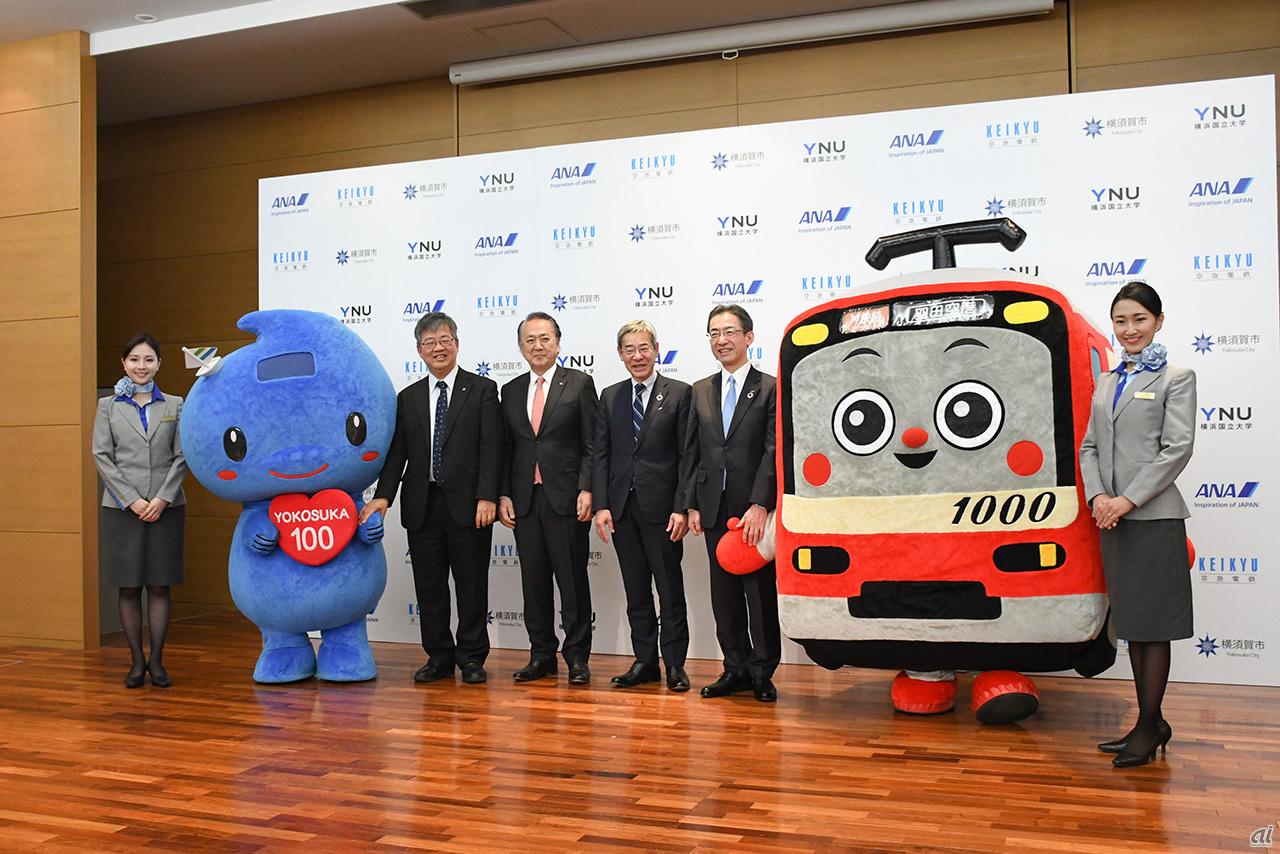 From the center left, Fumihiko Nakamura, Vice President of Yokohama National University and Professor of Urban Innovation Research Institute, Katsuaki Uechi, Mayor of Yokosuka, Kazuyuki Harada, President of Keihin Electric Railway, Hiroshi Hirako, President of All Nippon Airways
Universal MaaS is a service that enables people with disabilities, elderly people, and foreign visitors to Japan to enjoy traveling. The prototype will provide mobile applications for wheelchair users and businesses such as train stations and airports.
The user can search for routes from the airport to the destination and receive route guidance around the airport, stations and facilities. In addition, information such as wheelchairs used by the user can be checked with the business application. In addition to the function to check the current location of the user and the function to notify the approach to airports, train stations and facilities, the environment will be created so that operators can easily handle wheelchair users.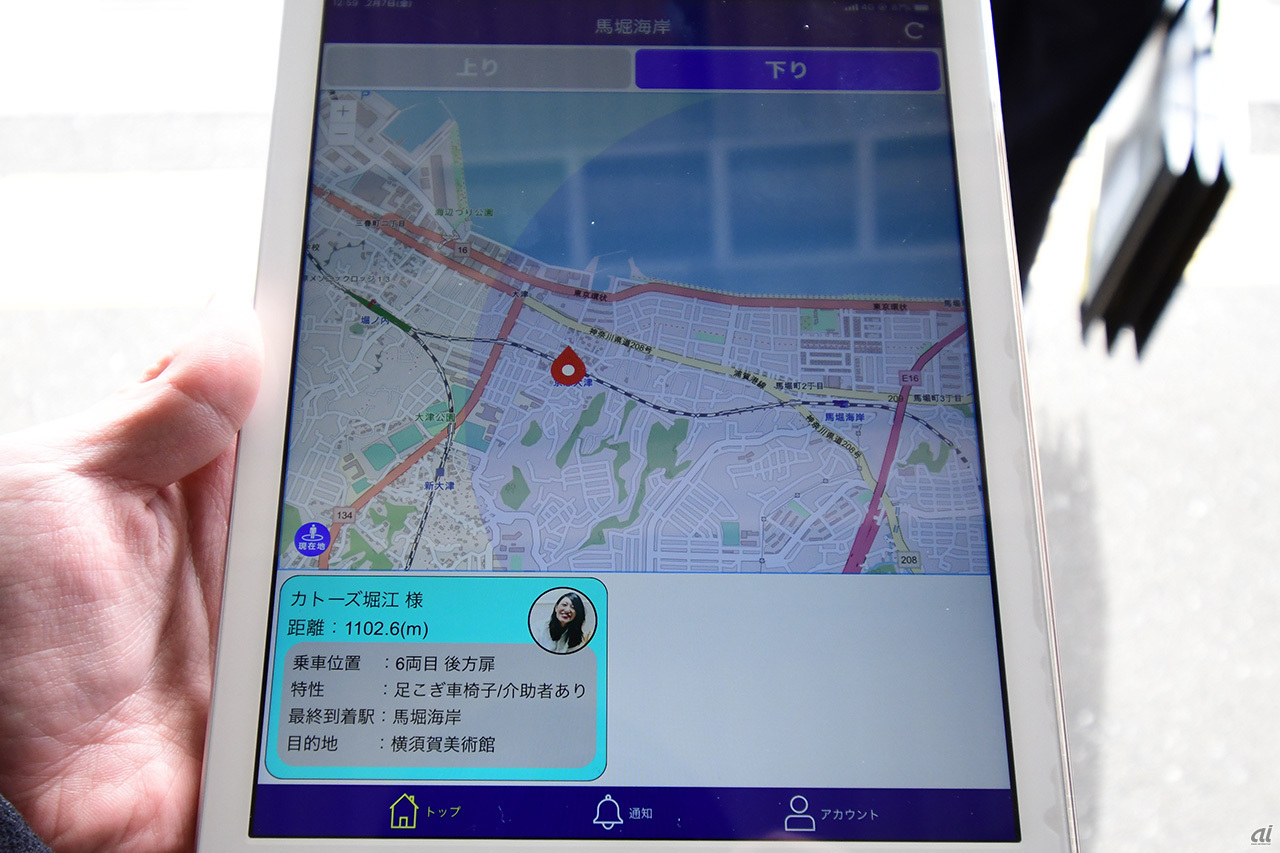 Screen of business application. The current position of wheelchair users can be confirmed, and there is also a function to notify when approaching a station etc.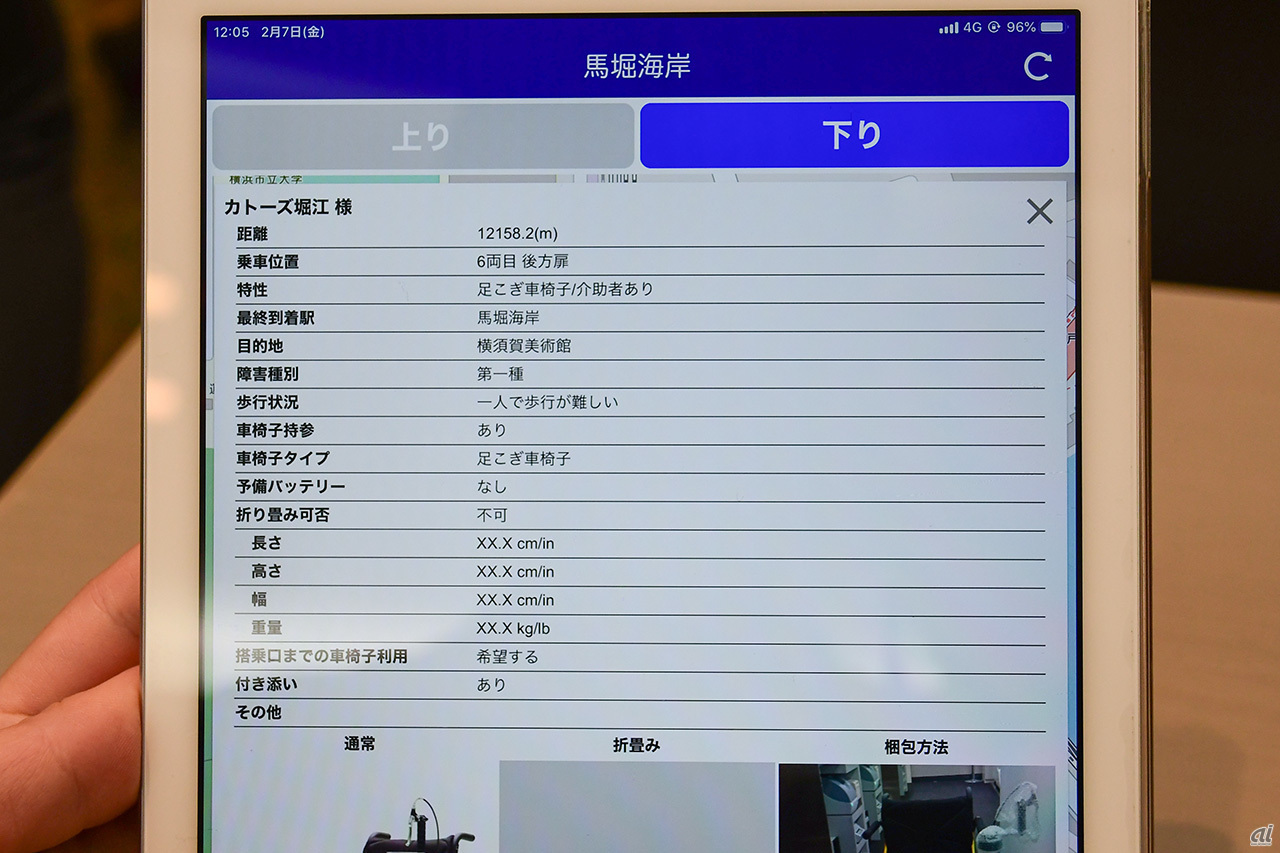 You can also check information on the wheelchair you are using. Useful for packing wheelchairs when boarding an airplane
人 When a person using a wheelchair gets on a train, it is necessary to first adjust the train at the station and contact the getting off station. From the user's point of view, there are issues such as being unable to read the schedule due to time being taken at the counter, and being unable to get off halfway even if they want to go to the toilet. On the other hand, on the other hand, there are cases where information such as arrival time and necessary assistance content is insufficient on the part of the business, and there is also a problem in providing sufficient services. The same is true of airports and hotels, where people with disabilities are hesitant to travel.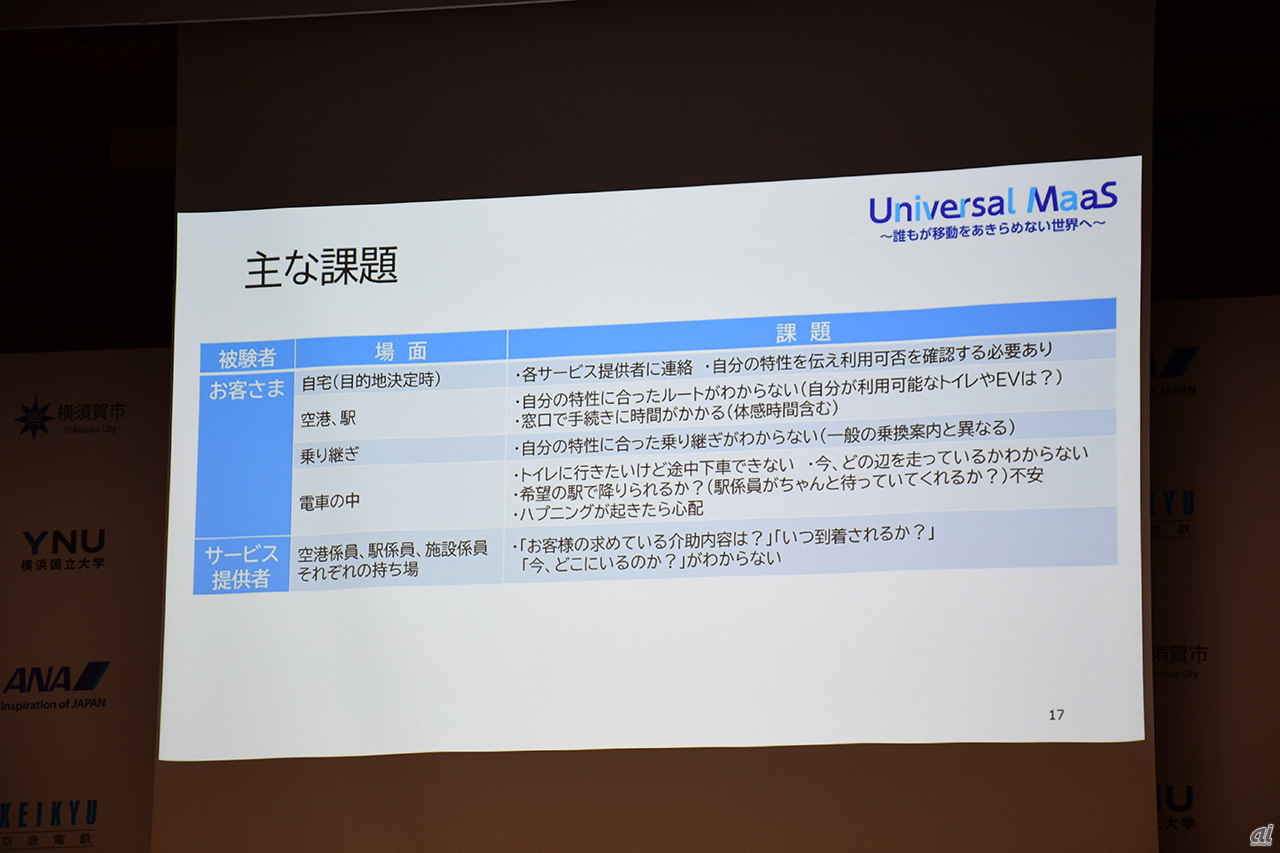 Challenges for people with disabilities when moving
Naoko Horie, who is cooperating with the Universal MaaS Project from a wheelchair user's perspective, expressed joy that Universal MaaS has shortened the time to adjust trains and other things, making it easier to read and read the time. . In the past, adjustments for boarding had begun when they arrived at the window of a station or airport. Therefore, it may take time to adjust, and it took several hours to move.
Mr. Horie also looked forward to route guidance. At facilities with many elevators that are considered barrier-free, it is difficult to tell which course is the least burdensome. In this app, the actual route that a wheelchair can pass through is surveyed and the shortest route is presented. The burden on users has been reduced.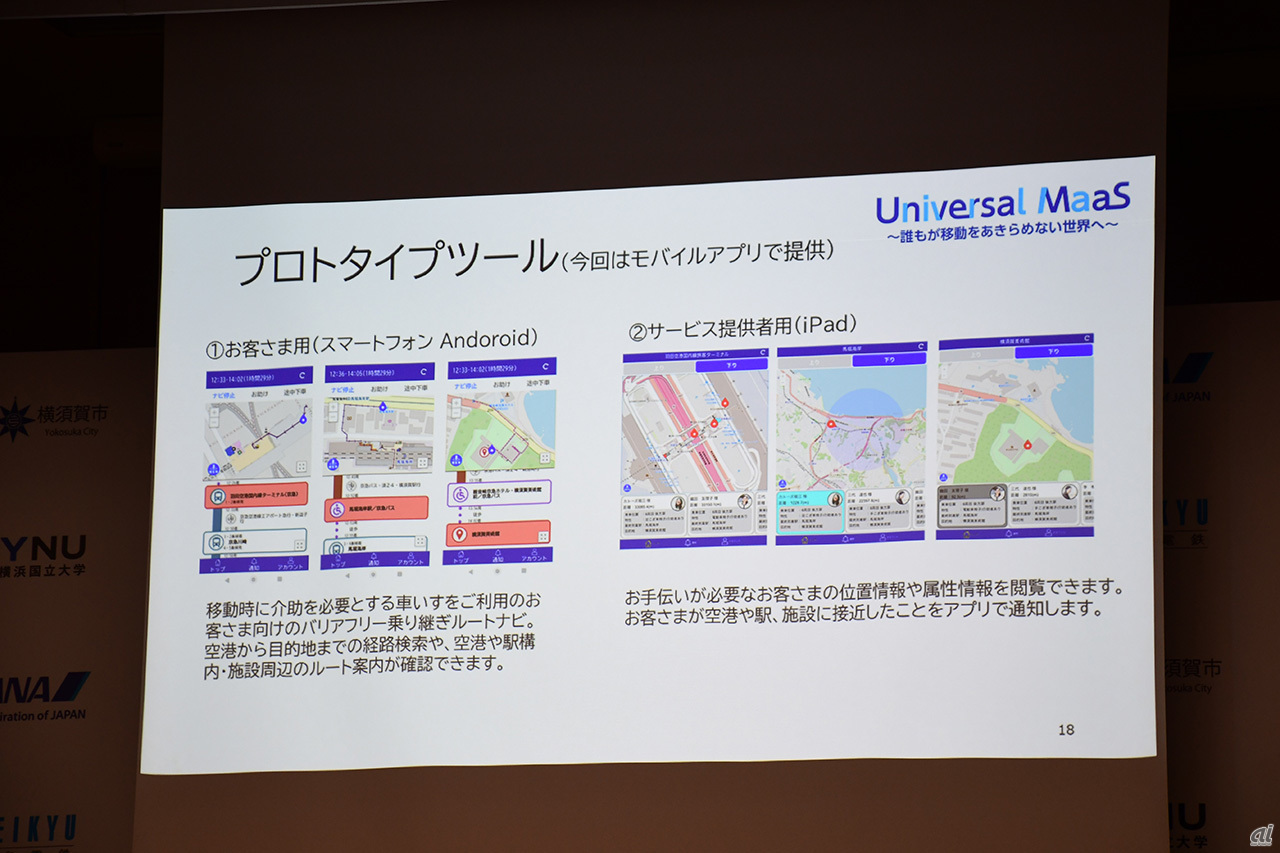 Universal MaaS prototype tool
Hiroshi Hirako, President and CEO of All Nippon Airways Co., Ltd., described the Universal MaaS initiative as saying that "one company has its limits. Seamless cooperation between industry, academia and government was necessary." We are convinced that we will work together as one. "
According to Kazuyuki Harada, President and CEO of Keihin Electric Express Railway, " There is a problem such as there is a step as soon as you step out of the station, so it is not necessary for only the station to take barrier-free measures '' If we don't work together, it will not be a world where mobility is smooth. We need to work with the government and remove regulations and work together. "
Mr. Harada further added, "Issues such as population decline are emerging along the Keikyu Line. We hope that this approach will help those who are hesitant to move and improve the migration of tourists." He stated that he would like to create a model for solving problems in cities together through cooperation, and create a model that is adopted nationwide.
Each person plans to repeat trials with various users and operators, aiming for social implementation within 2020.
A smile, a proof of life, and a worth living
信 The creator of this Universal MaaS was Nobuyo Osawa of the All Nippon Airways MaaS Promotion Department. Mr. Osawa said that his mother, who is wheelchaired after 90 years old, travels to meet his grandson because he does not want to bother others or dislike others. He said he was hesitant and explained how he got it.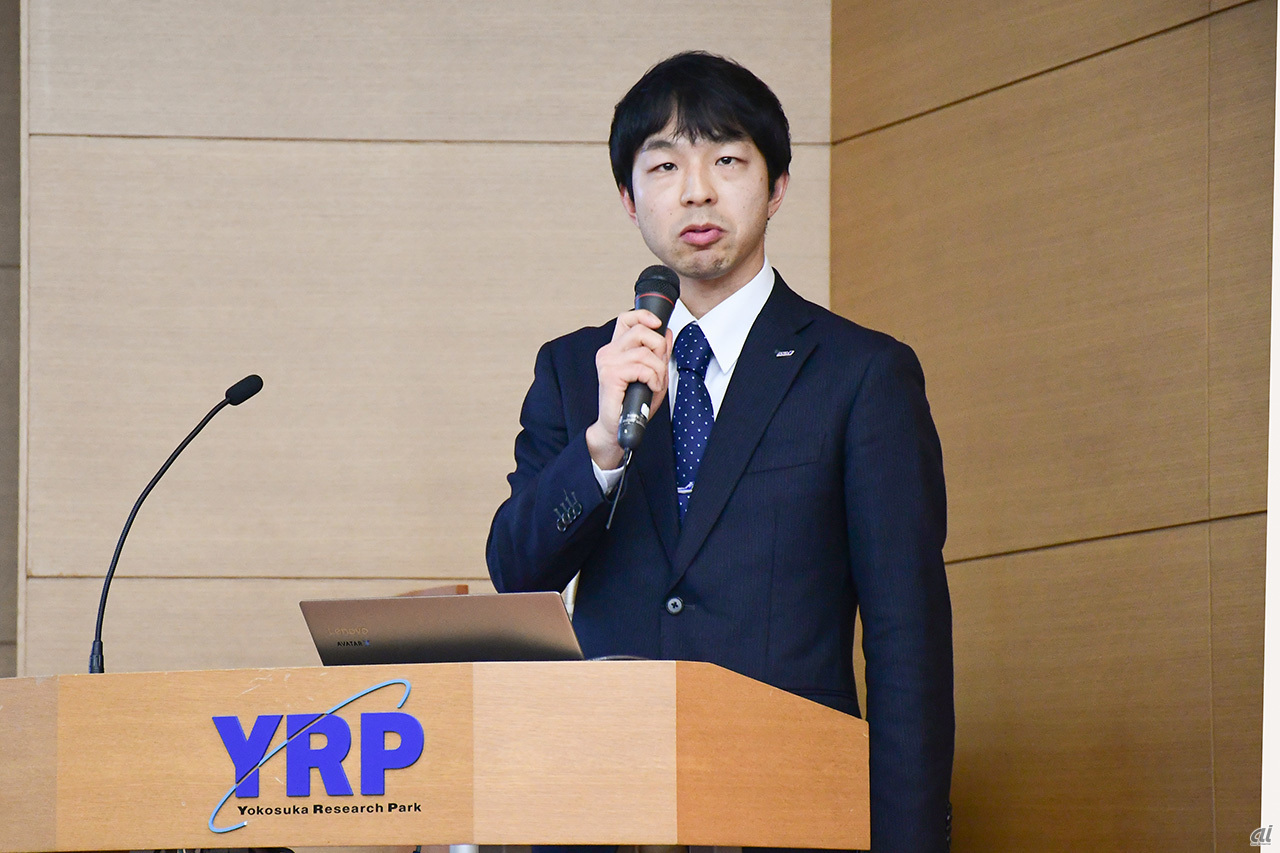 Nobuyoshi Osawa who invented Universal MaaS
When wheelchair users use facilities such as transportation and hotels, it is necessary to coordinate with the business operator, such as getting on and off trains and bringing in wheelchairs. However, this point became a bottleneck for the user, and hesitated to move. Osawa said, "ANA and hotels have found that they are in the first place to get such information. We should communicate that information to other businesses and facilities."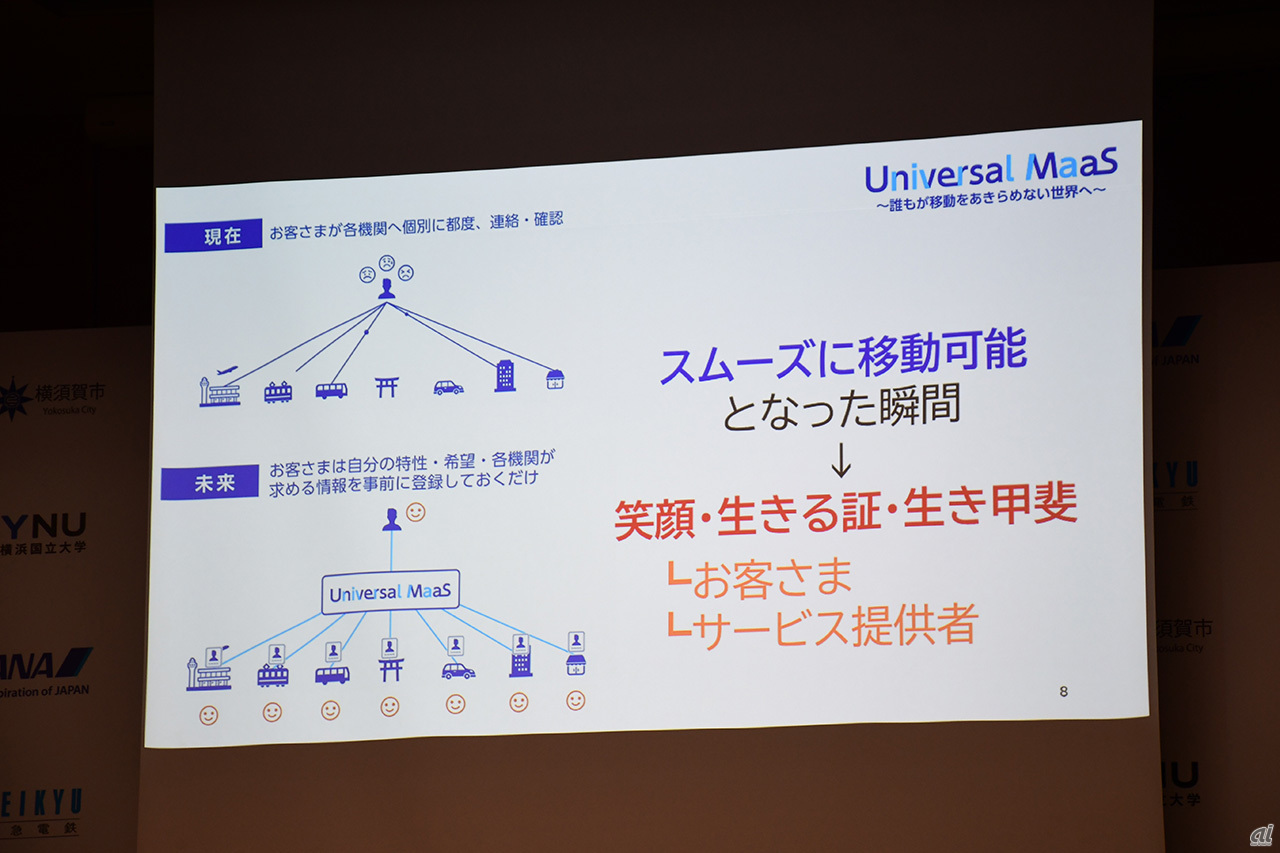 Transfer registered information to each organization in advance to make travel easier
大 Mr. Osawa said that the information entered by the user himself led to the idea that the smooth movement of his / herself and that the service provider could carry out work efficiently corresponded to universal design. ANA's in-house venture program, Universal MaaS, which combines this universal design with MaaS, is based on the idea that " I want a large number of people who feel inconvenienced in moving to have a smile, a proof of living, and a worthwhile living by realizing moving. '' Apply for "ANA Virtual Hollywood". This was adopted and activities started in FY2018.
ア プ リ The application provided this time is intended for wheelchair users. However, Osawa explained the concept of an app that can be used by people with various handicaps, such as voice input and eye-gaze input. He also stated that "the app is not the answer", and showed his attitude to approach from various perspectives.
澤 Osawa said, "When I look at the words of people with disabilities and healthy people, it is very ambiguous." He explained that even people without a handicap hesitate to move if they suffer from muscle pain, and described it as a "hesitant to move".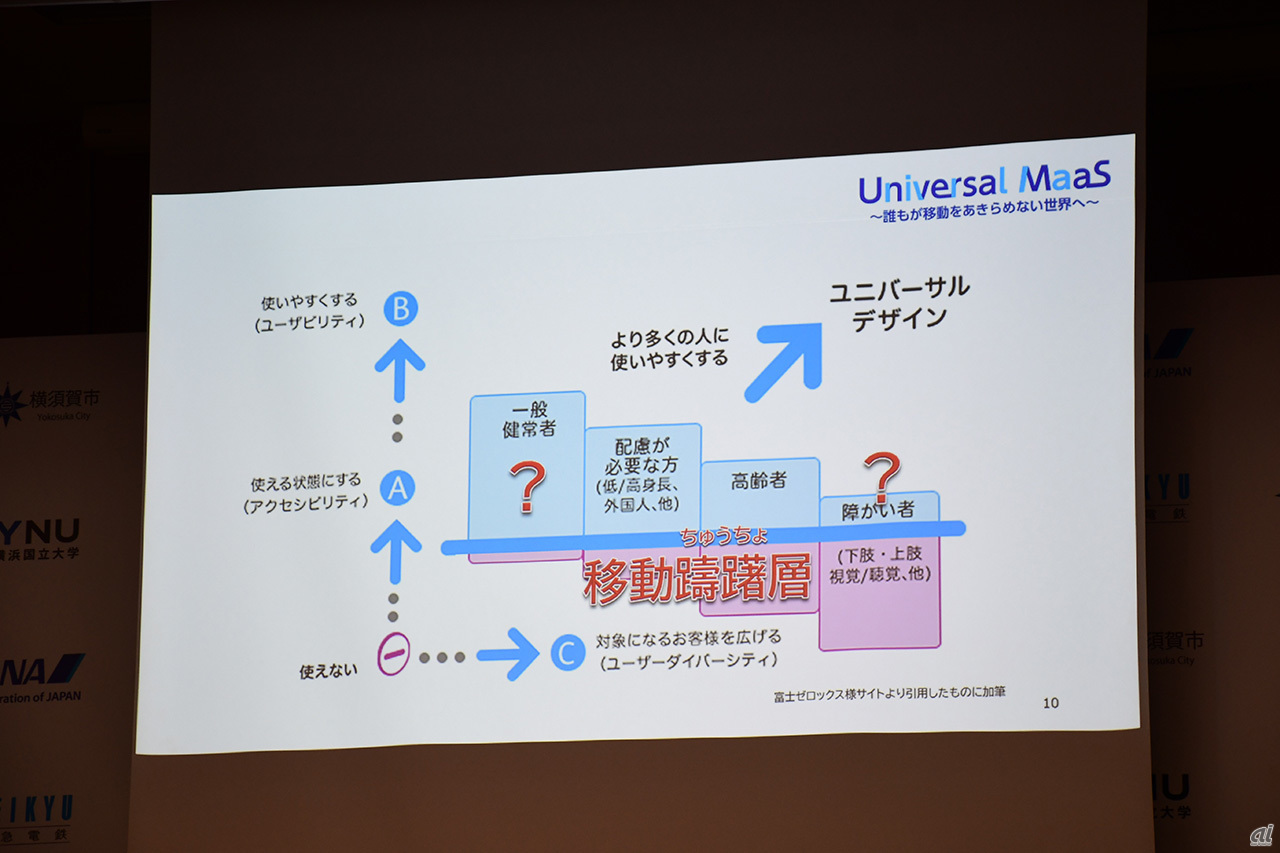 "Hesitant to move" including healthy people
He said, "Elevators used for wheelchairs are now being used by people with suitcases and are becoming more convenient. We want to create such a MaaS." He said that he wanted to create a world that was not.
Source link