Woman Work Style
Laura's favorite series! OLAPLEX's next-generation hair oil is now on sale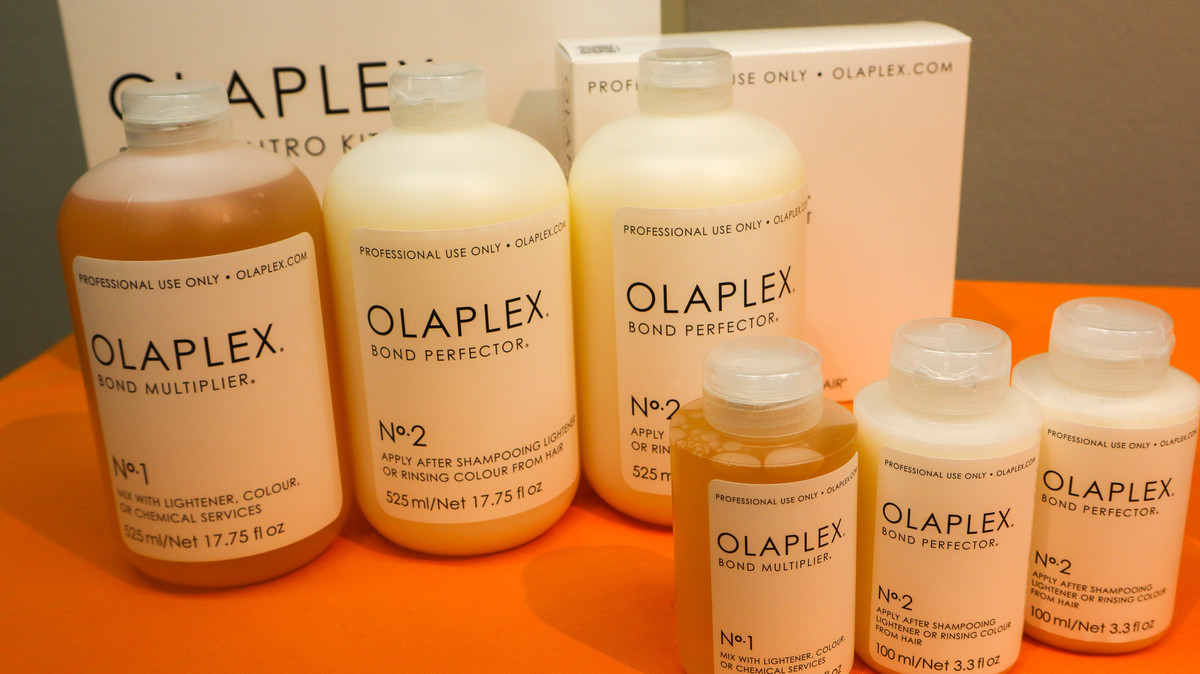 On March 1, 2020, PROJIE will launch a new product "No.7 bonding oil" from the hair salon exclusive hair care brand "OLAPLEX".
OLAPLEX is a brand born in the US state of California in 2014, and currently has 3,500 hair salons nationwide in Japan. In addition, it has recently been talked about by Model Laura that he has used it on his own Youtube.
OLAPLEX is an epoch-making damage care brand that creates hair that does not lose damage by strengthening the hair from its structure.
This time, the newly released item is "No.7 bonding oil" (capacity 30ml). It is a product following the series No.1 to No.6. The price is 2,800 yen (excluding tax).
It uses the world's patented Bond Science technology to repair the amino acids that make up hair proteins.
Because it is a world patent, it is innovative that a method that is not adopted by other manufacturers is taken.
Amino acids contained in hair are damaged by color and perm, hair dryer, ironing, brushing, UV air conditioner, etc., and the bond between amino acids is broken.
When the bond between amino acids is broken, the hair loses its strength, causing stiffness, flaky hair, split ends and the like. That's where Bond Science Technology comes in.
It also contains a new ingredient "bisaminopropyl diglycol dimaleate" that increases the strength of the hair.
Traditional hair care has focused on replenishment care, but now we are entering an era where not only replenishment but also strengthening the hair from its structure.
What is the effect of "No.7 bonding oil"?
The newly released "No.7 Bonding Oil" is an oil that gives softness and luster to hair. The nice thing about it is that it can be used as a styling oil as well as damage care.
It is said that it is possible to realize the ideal hairstyle without worrying about damage, and to enhance the persistence of the style. In addition to dimaleic acid, it contains many plant matter. These ingredients have antioxidant properties and can be expected to prevent hair oxidation.
Furthermore, it supports all hair types. It also has UV protection effect and also has the effect of suppressing floating hair.
How to use "No.7 bonding oil"
The amount used depends on the length of the hair. We recommend 8 drops for short hair, 10 drops for medium and 12 drops for long hair. Rather than using it all at once, it seems to be a good idea to take 4-5 drops and use it several times. The trick is to use it gradually from the tip of the hair to the head.
The same goes for styling. Some say that lightness is one of the characteristics, and when curling the hair, the luster comes out firmly and the curl has improved. If you have resistance to oil, there are cases where you mix it with shampoos and treatments.
I'm worried about the damage now, but I want to try color and perm
I want to enjoy color and perm, but I'm worried about future damage
I want to revive the heart loss lost due to repeated chemical treatment and aging
It is a product that can be recommended for those who are interested, so if you are interested, please check it out.
Yuki
A writer that covers a wide range of areas, including subculture, entertainment, and gourmet. I especially love movies, ramen and alcohol. He has watched over 770 movies and has been employed by a movie distribution company. Every day, I live in search of unknown and chaotic experiences.
Source link