IT Lifehack
Less than 30,000 yen including tax! JAPAN NEXT's 24-inch FHD, 240Hz driven gaming display "JN-24GTM240F HDR" is now available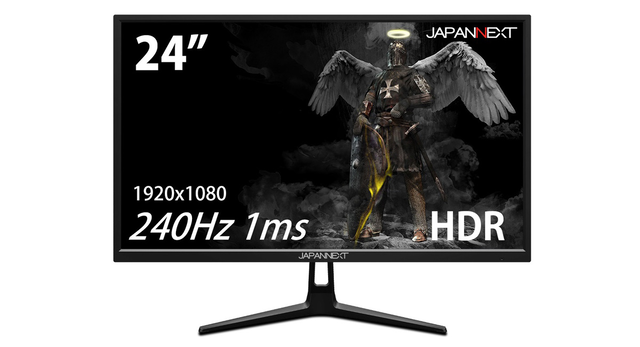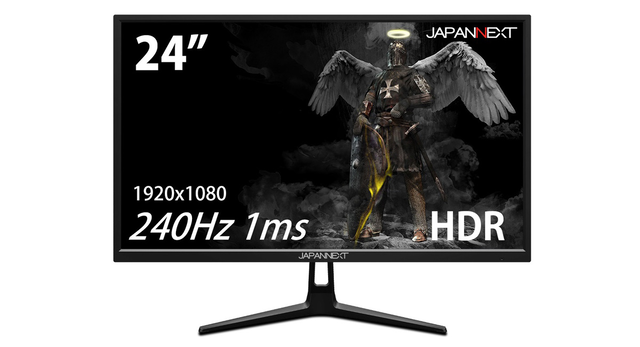 JAPANNEXT announces "TN-24GTM240FHDR", a 24-inch wide FHD 1920×1080 resolution 1ms 240Hz HDR compatible TN series panel-equipped gaming display, which will be released from June 9, 2020 (Tuesday). From June 9th (Tuesday) to June 27th (Saturday), 2020, a special sale sale will be held to commemorate the price of 29,990 yen (tax included).

This product is a full HD (1920 x 1080 dots) resolution gaming display that supports HDR with a refresh rate up to 240Hz (240 screen updates per second) and amazing color expression.
A high-speed TN type panel is adopted to achieve a response speed of 1 ms. In addition, Radeon FreeSync compatible, 3 types of game mode functions, etc. provide the optimal game environment for players. Also, by using the HDR function, you can enjoy a more realistic and colorful video experience. In addition, it is equipped with a blue light reduction mode and has a flicker-free design that reduces the strain on your eyes and body.
The interface has HDMI 2.0 x 1, HDMI 1.4 x 1, DP x 1, a total of 3 ports, and a 3W speaker is installed. A large amount of power is saved by using an LED backlight, and the standard power consumption is kept at 24W. The case is one color black.
■24-inch Gaming Display "JN-24GTM240F HDR" Product Overview
Display (monitor) size: 24 inches
Panel type: TN series
Resolution: 1920 x 1080 pixels
Refresh rate: 240Hz (HDMI2.0, Displayport only, HDMI1.4 is 144Hz)
Response speed: 1ms (when overdriving)
Input terminal: HDMI2.0×1, HDMI1.4×1, DisplayPort×1
Other features: Audio output x1, 3W speaker installed
External size: 564 x 410 x 157 mm
Weight: about 3.9 kg
■Articles related to cultureI Read
・Dome tent for families and open tarp are integrated! Coleman "Tough Open 2 Room House" with a new structure
・Web sale of limited 3000 sets "Tokyo Metro Original 24-Hour Ticket" is launched to commemorate the renewal of the "Ginza Line Station closest to the ground"
・Yahoo strengthens measures against postings for the purpose of slander and slander to individuals! Established technology provision and study group for natural language processing model (AI) using deep learning
・"Background effect" that allows you to set a virtual background during a video call on the PC version of LINE
・A solid mask is completed immediately by simply pasting it with a bond! Disclosure of how to make a "sewn mask" and a pattern using "Bond's good stick"