Headline
LG unveils rolled-up OLED TVs to be shipped in 2020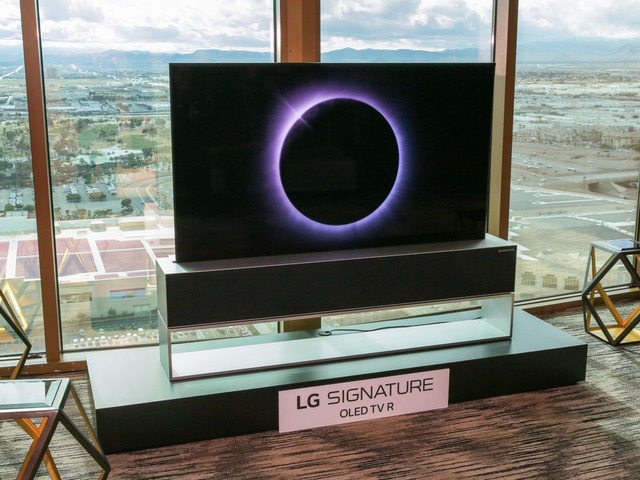 Perhaps the biggest sensation in the television industry at CES over the past two years is LG's retractable television. The 65-inch TV is very flexible, wound like a shade, stored in a cabinet, and can be completely out of sight when you're not watching. When you watch, press a button on the remote control, and a fine OLED TV will appear in front of you, like a street cobra coming out of a basket.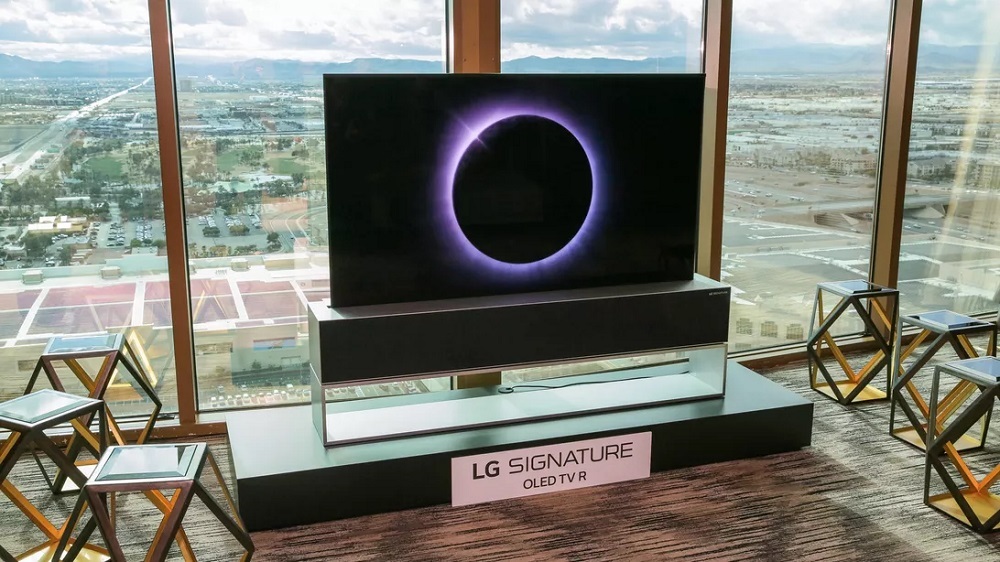 LG's retractable TV that appeared at CES in 2019 will be released in 2020
Provided by Sarah Tew / CNET
LG was originally supposed to ship in 2019, but it seems to have been pushed back. The price has not been officially announced, but when I recently visited Korea, JS Lee, LG's global marketing director for the home entertainment business, said it was $ 60,000. .
5 roll-up OLED TVs at LG's # CES2019 booth.Mesmerizing. pic.twitter.com/0k56LVuABb

— David Katzmaier (@dkatzmaier) January 8, 2019
When I checked the price at CES 2020, LG officials simply replied that prices in the United States had not been finalized. It has stated that it will ship in the second or third quarter of 2020.
LG The price of LG's standard 65-inch OLED TV is about $ 2,000 (about 210,000 yen), and the price of a 88-inch 8K-compatible OLED TV is $ 30,000 (about 3.25 million yen). But LG's retractable TVs are not the most expensive televisions on the market. Samsung and Sony are selling 98-inch 8K-compatible TVs for about $ 70,000 (about 7.6 million yen), and the price of Samsung's MicroLED TV "The Wall" is $ 400,000 for a 146-inch version (about 4330 10,000 yen).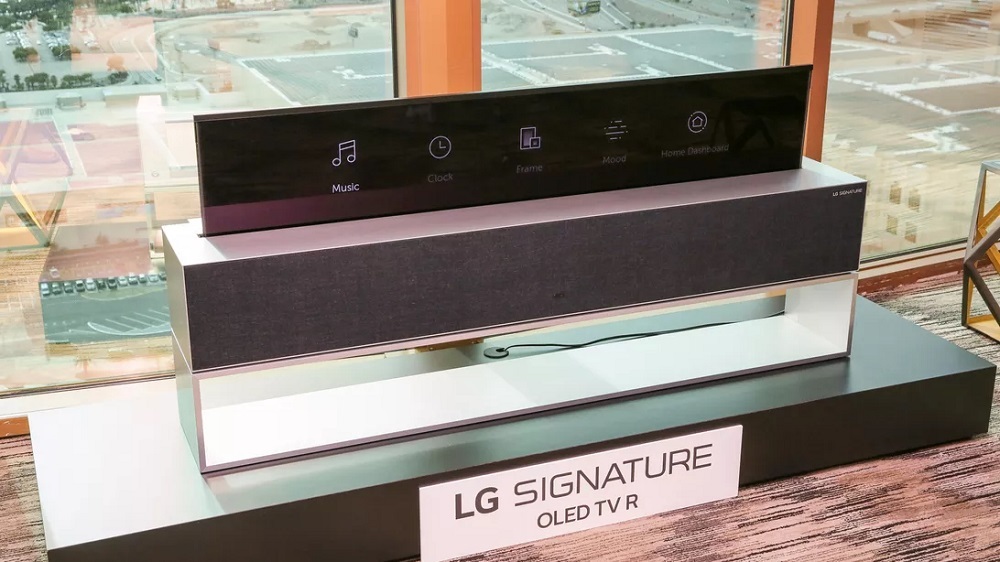 " Line view '' that displays time, weather, etc. while leaving about a quarter of the display
Provided by Sarah Tew / CNET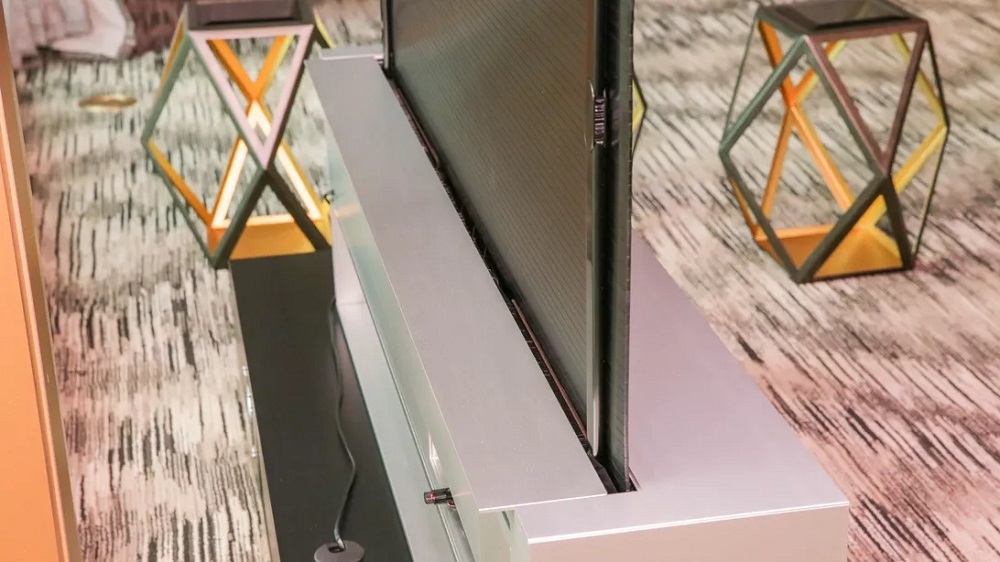 Provided by Sarah Tew / CNET
This article is from overseas CBS InteractivearticleWas edited by Asahi Interactive for Japan.
Source link