Headline
LINE, about 4,000 victims of unauthorized logins-phishing scams can be abused and hijacked
LINE announced on February 26 that it confirmed that over 4,000 LINE accounts had been compromised by unauthorized logins, and that messages and timeline postings contrary to the user's intention were made.
数 The breakdown by country / region of the number of users who suffered unauthorized logins was 4,225 in Japan: 4073, Taiwan: 81, Thailand: 2, and other countries / regions: 69. According to the company's investigation, these messages and the content of the timeline postings were not only spam for guiding purchases, but also phishing scams aimed at hijacking LINE accounts by entering passwords and SMS authentication codes. The URL for was included. The number of takeover damages is under investigation.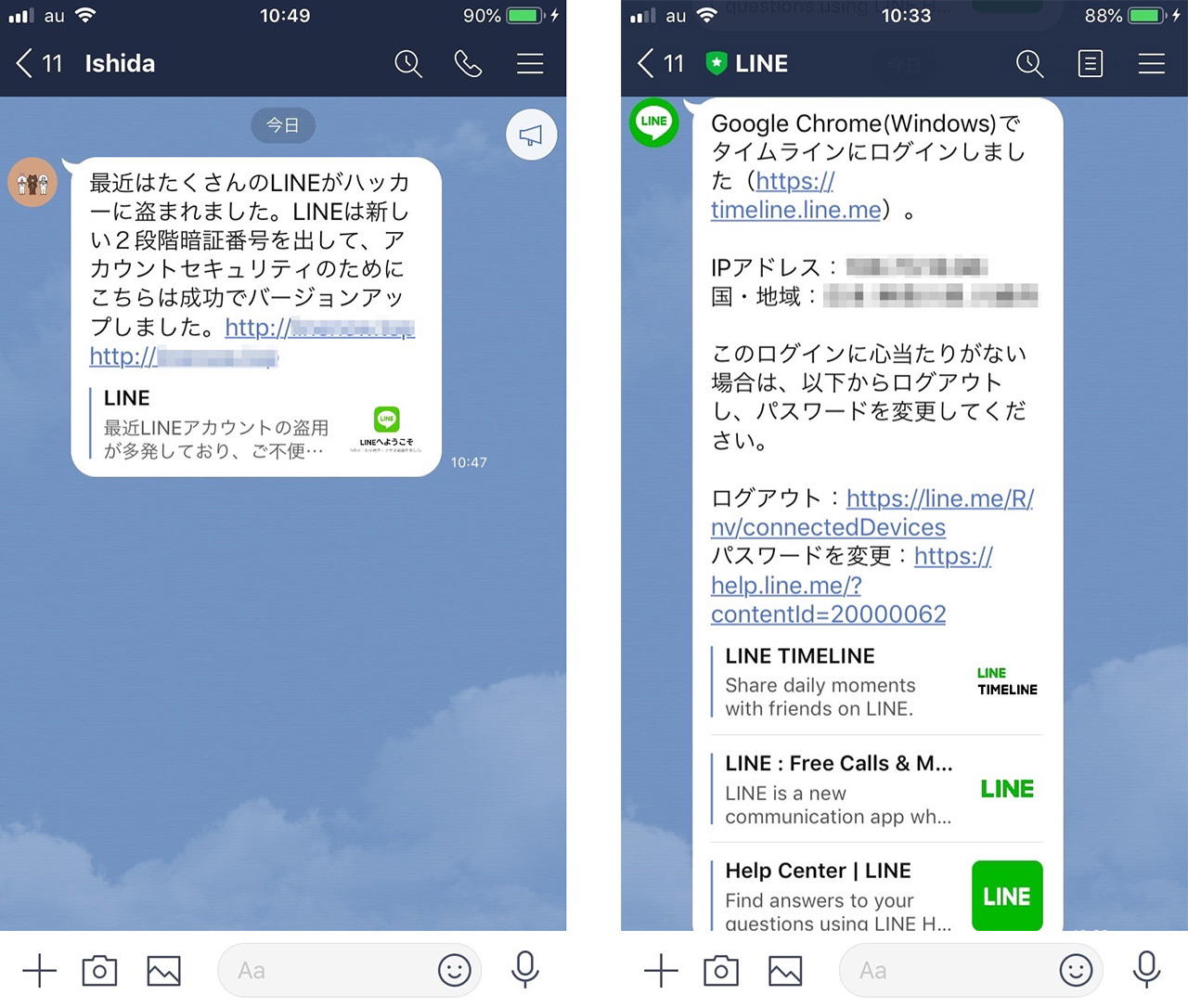 Image of spam or phishing URL posted after receiving an unauthorized login [left]. If there is a login, a notification will be sent from the LINE official account. If there is a login that you do not remember, you will be prompted to change your password immediately [right]
Upon receiving a report on February 13 that an unfamiliar message was sent to support, the company implemented technical measures to prevent unauthorized login from February 19 to 24. At the same time, phishing activities increased despite measures to prevent the spread of damage. It is said that secondary damage can be caused through compromised accounts. For this reason, LINE calls on friends not to open suspicious links and not respond to messages asking them to confirm their LINE account password.
Furthermore, if a message or timeline that you do not remember is posted, you will be prompted to change your password immediately. Users who have been confirmed to be unauthorized logins will be required to change their passwords, and those who are unable to confirm changes will be notified of forced password resets and resets from their LINE official account. In addition, if your LINE account is unavailable, you will be prompted to select "Continue without logging in" on the login screen of the inquiry form.
Source link