Headline
LINE launches BITFRONT cryptocurrency exchange in the U.S .– supports transactions with legal currencies
LVOn February 28, LINE and LVC, a subsidiary of LINE, which operates virtual currency businesses and blockchain-related businesses, announced that it had started operating its global virtual currency exchange "BITFRONT" on February 27, excluding Japan.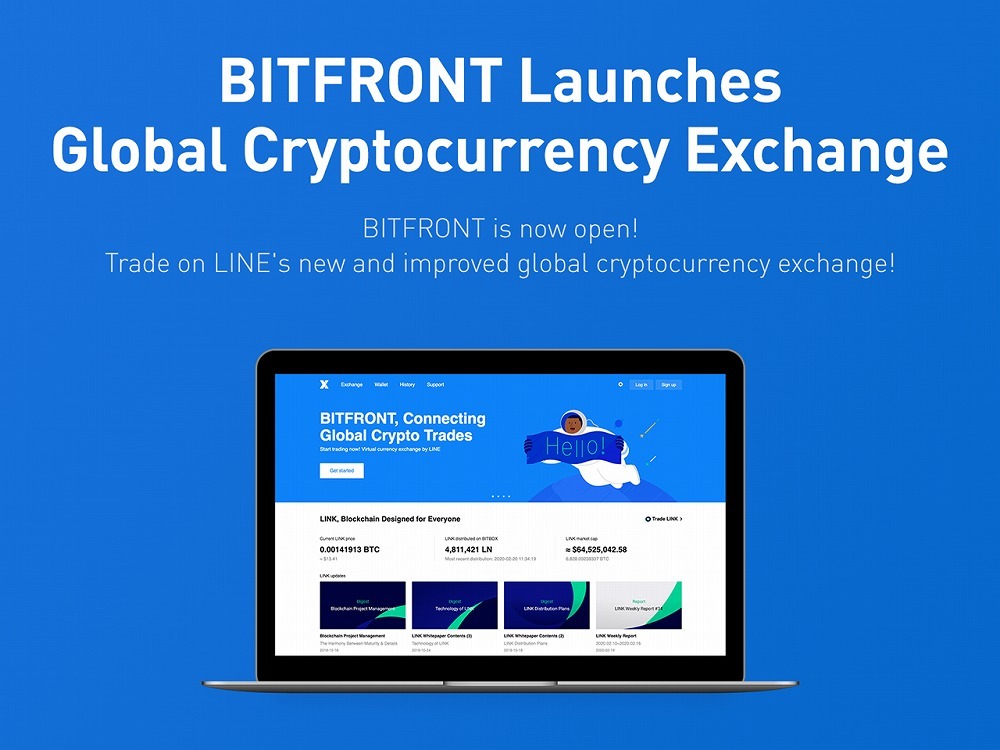 FBITFRONT will be operated by LVC USA, a subsidiary of LVC, and will provide virtual currency transactions and virtual currency transactions in US dollars. The LINE Group has operated a global currency exchange " BITBOX '' excluding Japan and the U.S. through LINE TECH PLUS, a subsidiary of LVC, since July 2018. BITBOX will be transitioned to BITFRONT in order to expand it as a strategic exchange.
In addition to LINE's unique virtual currency "LINK", there are five supported currencies: Bitcoin, Ethereum, Bitcoin Cash and Tether. Trading is possible in 15 languages ​​except Japanese. BITFRONT also works with other exchanges and order books to secure market depth and reduce ticker spreads. U.S. dollar cryptocurrency transactions can be used by linking with a bank account.
BITIn addition, BITFRON is not available to Japanese nationals and residents, but LVC has already launched the domestic virtual currency exchange "BITMAX".
Source link