Headline
LINE Pokeo expands compatible stores–more than 1000 stores in the last two months
LINE announced on June 1 that it has expanded the number of compatible stores for its take-out service "LINE Pokeo".
LINE Pokeo is a take-out service that allows you to complete search, order, payment, etc. of stores that can take out with the communication service "LINE", depending on where you are. Full-scale deployment started in June 2019, including beef sushi chain "Matsuya", "Kushikatsu Tanaka", "Otoya rice restaurant", Hong Kong dim sum specialty store "Soyoshi" and barbecue rib restaurant "Tony Roma". It corresponded.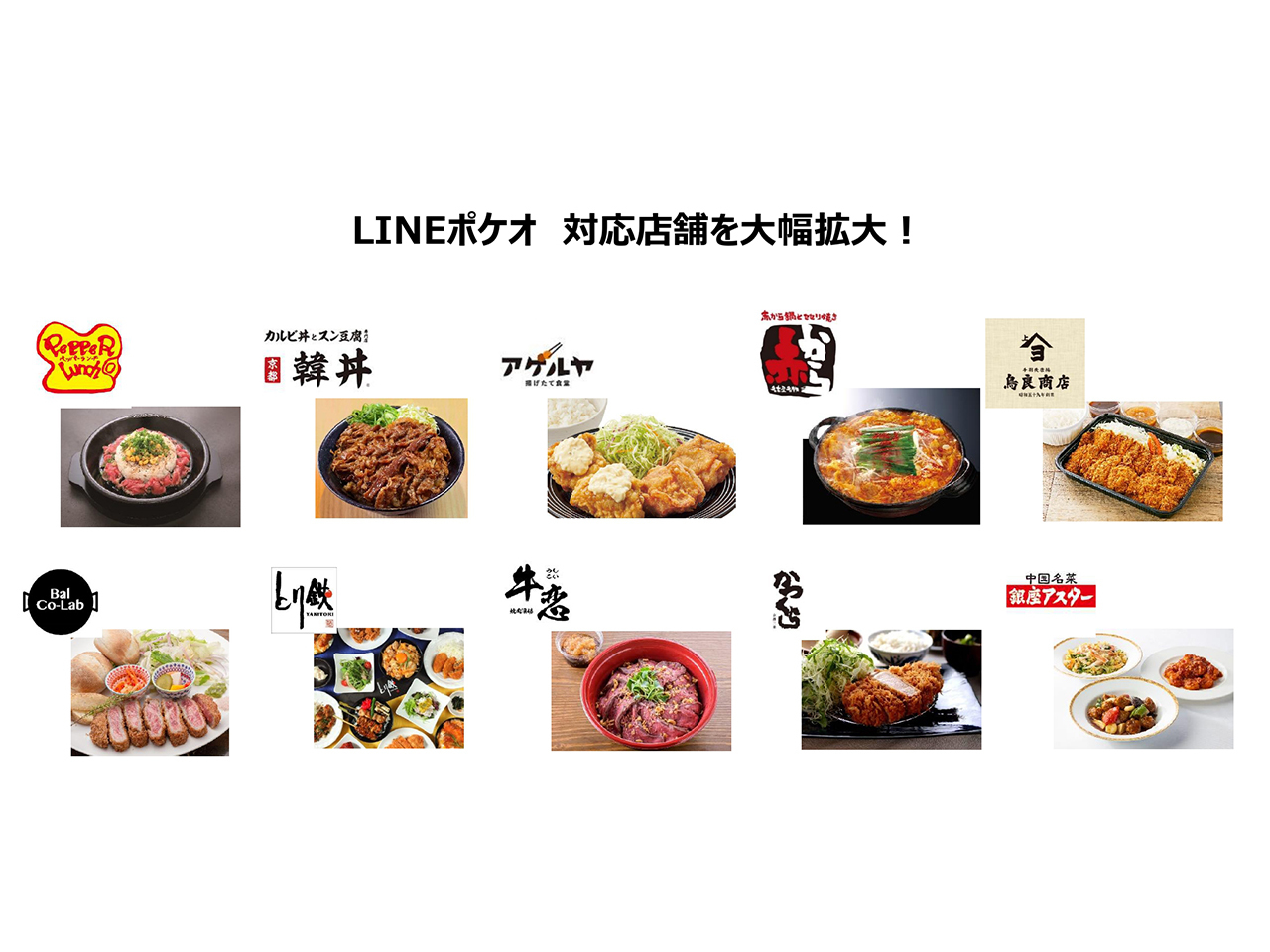 ‥
Starting May 28, we will newly support long-established Chinese restaurant "Ginza Astor", steak restaurant chain "Pepper lunch", hotpot specialty store "Akakara", chicken wings fried chicken specialty store "Torira Shoten" .. On June 1st, we also started to support yakitori izakaya "Toritetsu".
Furthermore, "Isomaru Suisan", a seafood izakaya that has been mainly supported by stores in Tokyo, is now compatible with the Nagoya and Fukuoka areas. The beef bowl chain "Sukiya" is also expanding its number of stores in the Kansai / Chubu area.
According to the company, the number of orders and sales of "LINE Pokeo" have both increased to 150% compared to the previous month due to the increase in demand for takeout services accompanying the spread of new coronavirus infections.
The company implemented support for restaurants that are greatly affected by temporary closures and shortening of business hours. Specifically, the tablet POS cash register "U cashier FOOD" for restaurants offers all initial costs and sales fees for the introduction of LINE Pokeo free of charge [until September 30].
Source link