IT Lifehack
"Lipovitan D asteroid explorer" Hayabusa2 "support limited bottle" is released in limited quantity in hope of the success of Hayabusa2 mission started in November 1942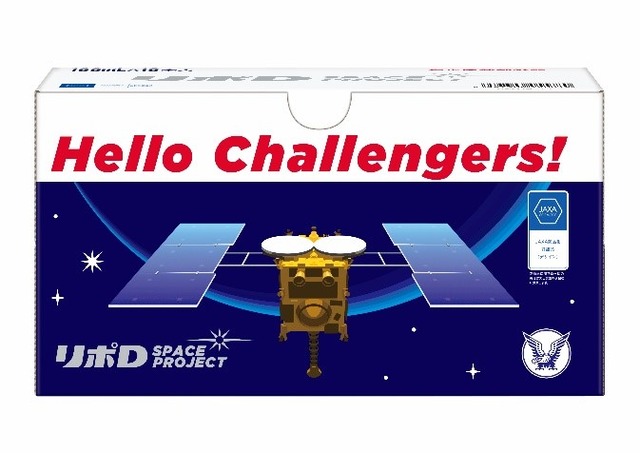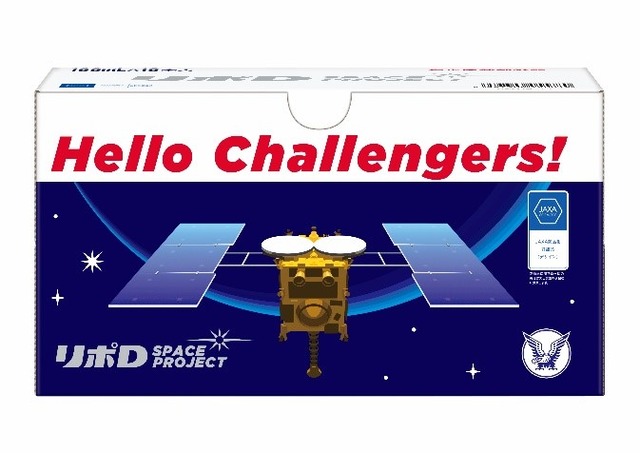 Taisho Pharmaceutical launches "Lipovitan D Asteroid Explorer Hayabusa2 Limited Bottle" on its mail-order website "Taisho Pharmaceutical Direct [https://www.taisho-direct.jp/]" on February 14 did.

■ Released for the success of the mission starting this November
"Lipovitan D asteroid explorer Hayabusa2" is a mission to return the capsule containing the substance of the asteroid "Ryugu" to the earth between November and December 2020. Limited bottles released in the hope of success.
The label design of the limited bottle is a total of five, including four types depicting the turning point of the asteroid explorer "Hayabusa 2", and one type of design of the first unit "Hayabusa" that achieved a world feat by overcoming numerous difficulties Seeds.
The company has also launched a project called "Lipo D SPACE PROJECT" to support those who strive for space development. The launch of "Lipovitan D asteroid explorer Hayabusa2 limited bottles" will also be part of this activity.
■ Product Overview
Purchase method: Taisho Pharmaceutical Direct [February 14, 2020-Orders start at 1:30 pm] Telephone: Toll-free number: 0120-81-8428 [reception hours / 9: 00 am to 8:00 pm] Fax: Toll-free number: 0120-28-3748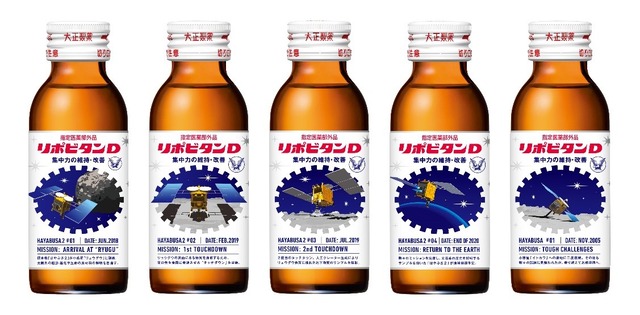 ■Taisho Pharmaceutical Direct Online Shop
■Articles related to cultureI Read
・The 9th niconico tradition event will hold two major events at the same time " Niconico Super Conference 2020 '' × " Fighting Conference 2020 '' Admission ticket & experience ticket will be released on February 10
・Enjoy refreshing acidity and rich aroma! Discover the new taste of butter! "Meiji Spretable" with fermented butter
・Dai Nippon Printing [DNP] has developed a curriculum for beginners of the 2D animation production tool "Spine"! Started selling introductory books and opening online courses
・CV is a popular voice actor! Home Appliance Talking Project Now Available in Comedy Suspense-Haier's "Continuous SNS Drama" "# Eyewitness Home Appliance" Released
・Stationery "opini" series born from the voice of women working from Shachihata "Opini notebook Hanko pen" appeared