Headline
Major Department stores 3 month sales bulletins,new Corona in 4 割前 after the substantial decrease in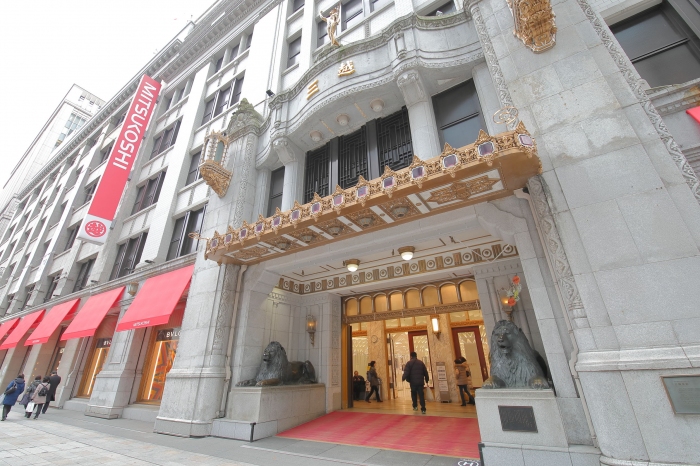 The new coronavirus infection of expansion in the major Department stores of the 3 month sales 4 割前 after greatly decreased by the 1 October,companies and sales bulletins in minutes. Tokyo,the center of Osaka store sales have supported the duty-free sales,Daimaru Matsuzakaya in year-over-year increase 97%decrease and a devastating situation to have.
【Here】2 months of Department stores and shopping center sales,new corona effects in the 5 consecutive month minus
Takashimaya Department store in Osaka's Osaka store, such as directly operated 12 stores in total year-on-year 36. A 2% decrease. Okayama Okayama Takashimaya Department store, such as subsidiaries, including 15 stores in total, 35.5%of the decrease. Especially inbound tourists, the visit was Osaka store is 47. 4%,Tokyo's Shinjuku store is 41. 2%, of Yokohama Yokohama is 37. 2%of the decrease such as the downtown stores the most severely affected.
Duty free sales year-on-year 92. A 5% decrease in catastrophic decline on record. The visit of the guests, with a decrease in the Osaka and Shinjuku stores, such as temporary,Yokohama,Kyoto city of Kyoto such as short sales carried out also sounds good.
J. Front Retailing Kyoto Daimaru Kyoto store such as Daimaru Matsuzakaya total of 13 stores in 43. 0%was reduced. Osaka Daimaru Shinsaibashi Department store, is 63. 1%, Daimaru Department store Umeda is 51. 8%,Tokyo's Daimaru Tokyo store is 49. 9%of the decrease was recorded from Nagoya Matsuzakaya Nagoya store is 36. 9%decline, such as the downtown store mainly sales decline is noticeable.
Duty free sales year-on-year increase 97%decrease. The number of foreign visitors significantly reduced, in addition to all 4 days of the week a day that also had an effect.
Isetan Mitsukoshi Holdings Isetan Mitsukoshi store 5 stores in 39. 8%decreased. Sapporo City of Sapporo Marui Mitsukoshi Group stores including 15 domestic stores, a 37.2%decrease as well. Noticeable decrease of the Tokyo Ginza Mitsukoshi 55. 1%,Sapporo Marui Mitsukoshi 44. 7%, etc. Sapporo Marui Mitsukoshi Department store or,infections caused by the temporary closing also Sales to lower factors.
Check・to・online retailing is Osaka Hankyu head office is 41. 3%, Hanshin 梅田本 store 42. 6%of the decrease. Duty-free sales of Hankyu Hanshin Department stores, all stores in a 91%decrease in the depressed. [Article: Takada, Yasushi・The article list to look at]
Source link