Headline
Making a dispensing pharmacy into a DX: renovating the electronic drug history system "Musubi"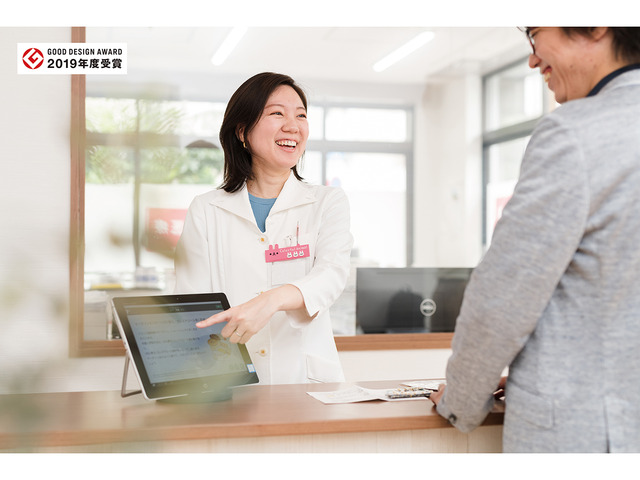 On July 2, Kakehashi announced that it has renewed the electronic drug history system "Musubi" into a pharmacy experience assistant service in order to help improve the pharmacy experience through both work style reform and patient satisfaction at the pharmacy.

The electronic drug history system "Musubi" can refer to the patient's disease, age, sex, allergies, lifestyle, and test values, as well as seasons, past prescriptions, and drug history, and can provide guidance tailored to the patient. Feature.
 Provide guidance while watching the tablet screen with the patient, help understand the contents, and support ideal medication and a healthy life.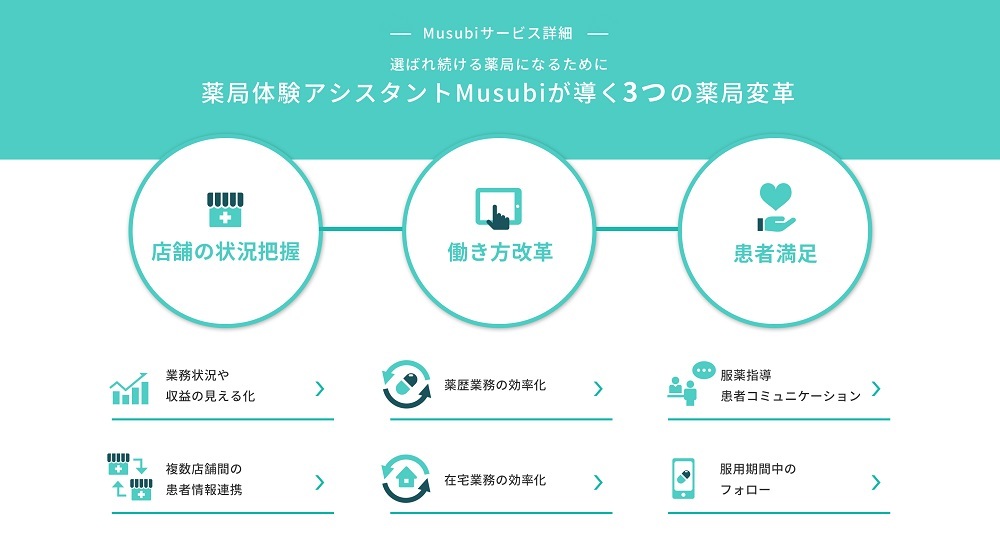 ▽ From September 2020, due to the enforcement of the revised Drug Machine Law, obligatory follow-up during the medication period is expected to begin. Also, the number of people who regularly visit medical institutions has been reduced due to the new coronavirus. "We need a saucer that fills the gap between doctor consultations and consultations," explains Musubi Product Owner Fumio Miyake.
Against this background, in order to support the improvement of the pharmacy experience through both the reform of working styles of pharmacies and the satisfaction of patients, it is linked with the pocket medicine contact app "Pocket Musubi" and the pharmacy visualization cloud "Musubi Insight". , Was renewed as a pharmacy experience assistant service.
Pocket Musubi is a medicine information book app [iOS version] that helps build relationships between patients and pharmacies by focusing on follow-up during medication.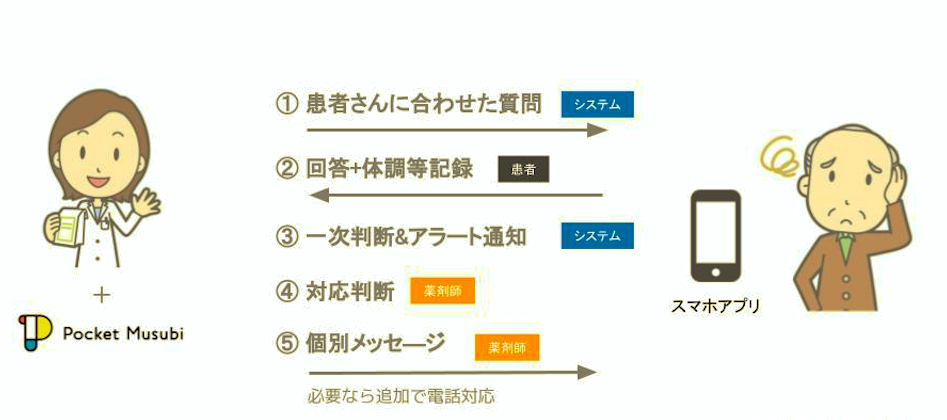 The medication data is entered via the QR code provided by the pharmacy, and based on that data, the questions required for follow-up are automatically sent to the patient's app.
Not only answers to questions, but also records such as body temperature, meal contents, and whether or not you have taken medicine according to your usage. The pharmacist will be able to check the patient's data through the management screen, grasp the status of taking medication, and perform appropriate follow-up.
In addition, by preventing excessive communication and extreme lack of contact with patients and communicating with required patients with a minimum work load, we support the construction of a realistic and sustainable work flow while achieving patient satisfaction. ..

Musubi Insight visualizes important indicators for pharmacy management using Musubi data. A visualization cloud service for pharmacy operations that enables evidence-based pharmacy operations.
Corresponding to data showing the business status of pharmacists such as completion rate of drug history, store management data including sales, and data showing the relationship with patients such as the number of prescriptions, the return rate and new disease rate. By visualizing pharmacy operations, we will make it more efficient to find and understand issues that should be solved, and support the realization of proper pharmacy operation.
Source link