Headline
Ministry of Health, Labor and Welfare develops app to notify contact with new corona-positive people-to be released in mid-June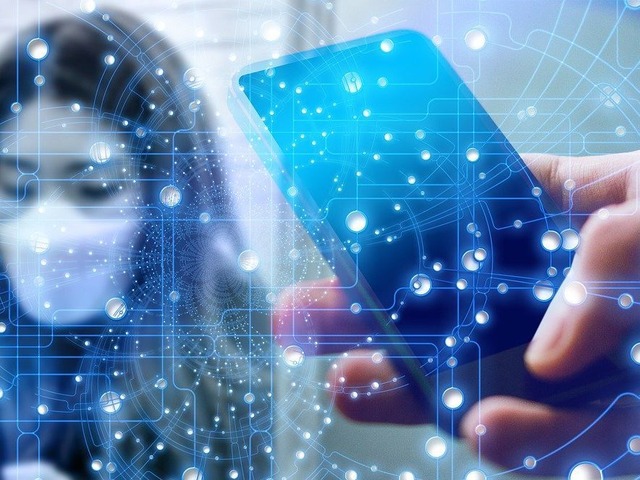 Ministry of Health, Labor and Welfare announced that it plans to release a "new coronavirus contact confirmation app" in mid-June. It is said that it is developed based on the API provided by Apple and Google.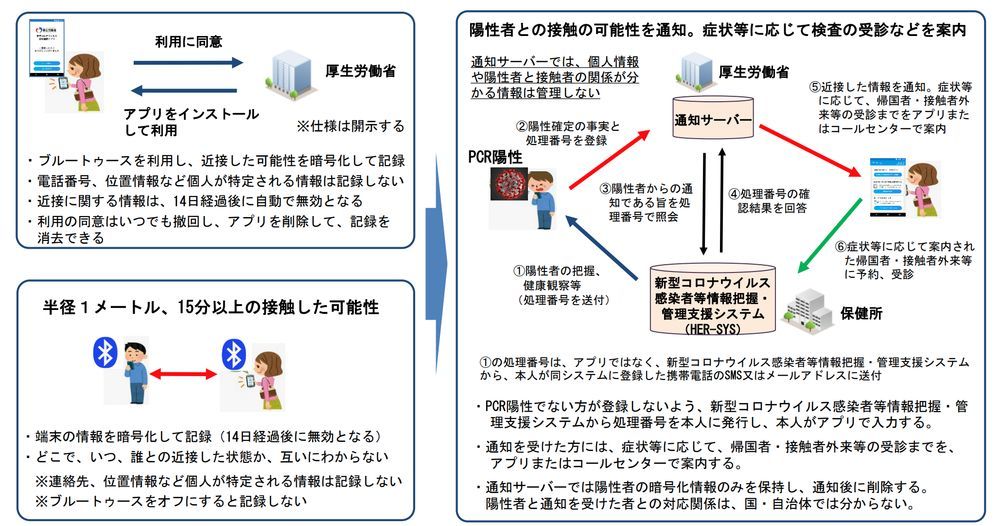 Image of "new coronavirus contact confirmation app"
 This application uses the smartphone's Bluetooth function to protect users' privacy while receiving notification of the possibility of contact with a person with a new coronavirus infection for a period of 15 minutes or more in a radius of 1 meter. The information is updated once a day, and you can check the contact status for the past 14 days by selecting "Check contact with positive person" from the application.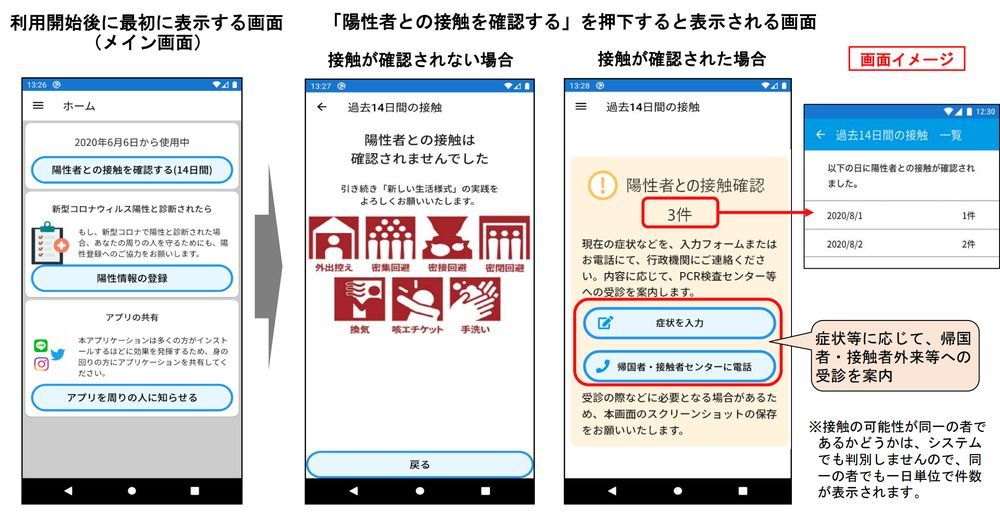 If contact with a positive person is confirmed, the current symptoms etc. can be notified to the administrative agency by input form or telephone. According to the content, it will guide you to visit a PCR testing center. However, since the system does not know whether the contact possibility is the same person or not, even the same person will display the number of cases per day.
 Persons who are new to the new coronavirus register themselves in the app with their consent. In order to prevent people who are not positive from misusing it and registering it, you can receive it by SMS or email address of the telephone number registered by the person in the "information correlating and managing support system for new coronavirus infected person" by PCR test Will be needed.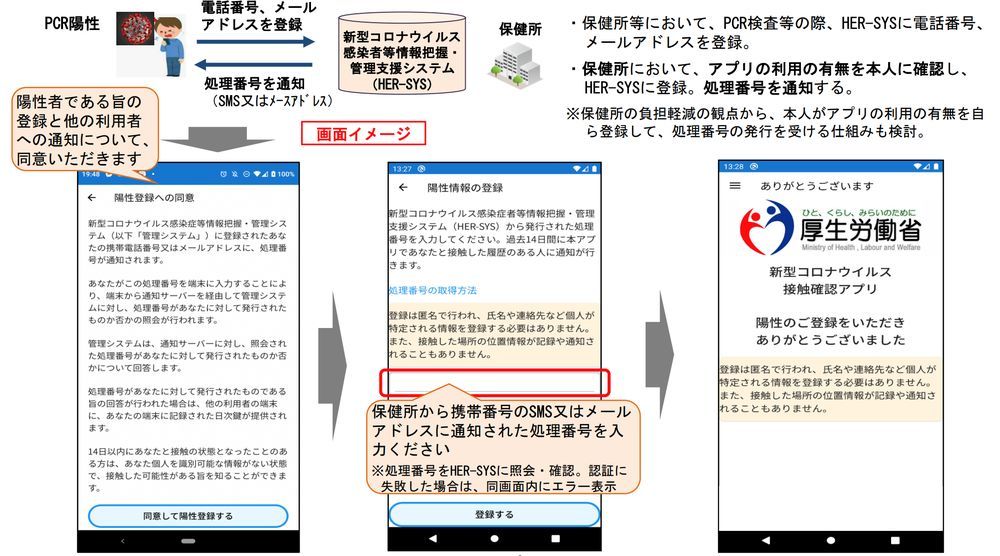 Note that in consideration of privacy, the application does not enter information that can be used to identify an individual such as name, phone number, and email address. Also, information in the state of being close to other smartphones is encrypted and recorded only in the smartphone of the person himself, and will be automatically invalidated after 14 days. Therefore, it is said that administrative agencies and third parties will not use and collect contact records or personal information.
Source link