Headline
Mitsubishi Electric leaks personal information and corporate confidential information due to unauthorized access-no further details planned
電機 Mitsubishi Electric announced on January 20 that its network may have been compromised by a third party and personal information and confidential information may have been leaked to the outside. According to the company, after checking for suspicious behavior of internal devices on June 28, 2019, the company took measures such as restricting external access.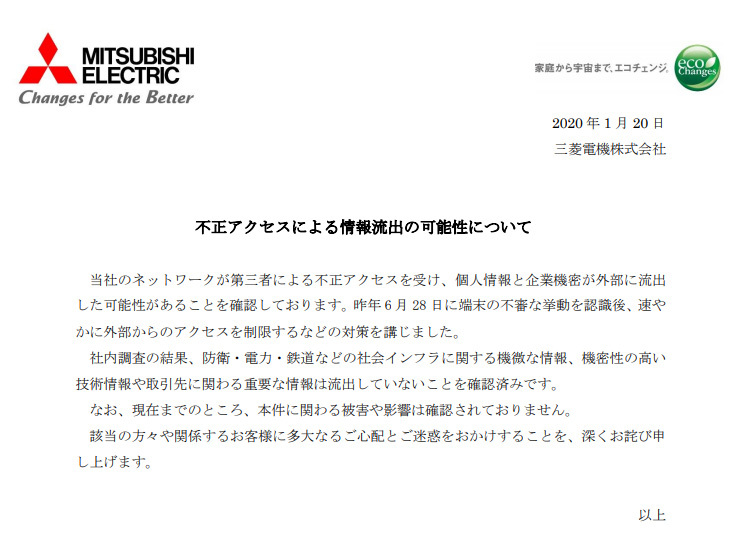 It took about six months to make the announcement, according to the company's public relations department because logs and communication records were erased by attackers while checking for unauthorized access. It has become clear during the course of the investigation, and I was able to understand it only recently. " He can't comment on when the whole picture was revealed.
In addition, as a result of an internal survey, information on social infrastructure such as defense, electric power and railways, highly confidential technical information, and important information related to transaction differences were not leaked. No damage or impact on the case has been identified. However, the leaked information does not involve money, but also includes the names and contact information of past recruitment applicants and employees, according to Kyodo News, it was reported that 8122 personal information was leaked. ing.
According to Mitsubishi Electric, there is no plan to announce the details of the survey in the future.
Source link