Technology
More than 100,000 works of Paris can be downloaded for free, commercial use, modification, redistribution OK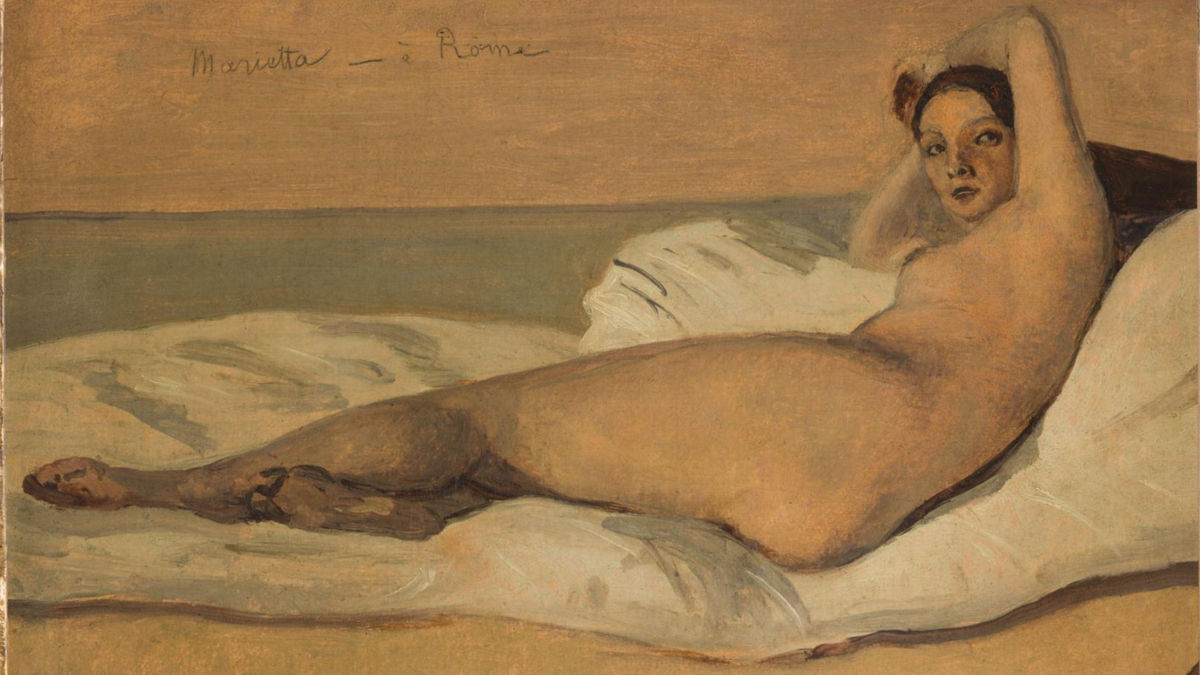 More than 100,000 works of Paris can be downloaded for free, commercial use, modification, redistribution OK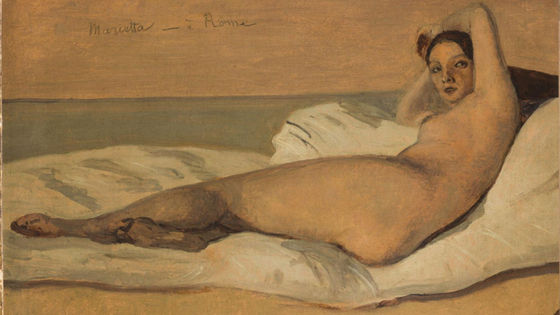 Paris Museum of Modern ArtPublic organizations that have jurisdiction over many works of artParis MuséesCan freely use, modify and redistribute more than 100,000 images from the art collectionOpen contentPublished on the Internet.
Les collections en ligne des musées de la Ville de Paris
http://parismuseescollections.paris.fr/fr
Open content: plus de 100 000 œuvres des collections des musées de la Ville de Paris en libre accès | Paris Musées
http://www.parismusees.paris.fr/fr/actualite/open-content-plus-de-100-000-oeuvres-des-collections-des-musees-de-la-ville-de-paris-en
More than 100,000 works released by Paris Musees, which manages and operates 14 museums in Paris,Rembrandt,Gustave Courbet,Eugene Delacroix,Anthony Van Dyck,Paul CezanneIncludes paintings of great masters.
actually,Paris Musées WebsiteWhen I accessed, a page with a search field was displayed.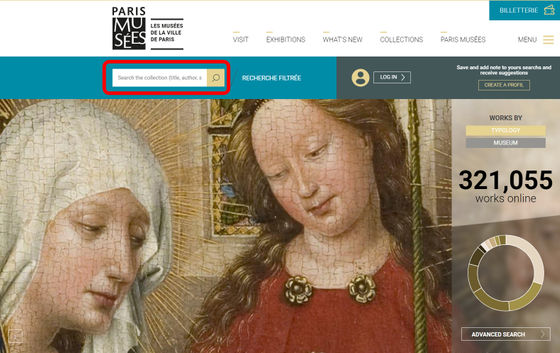 A quick search for "CEZANNE" found a total of 84 works. If you click the check box on the left, you can filter by "Royalty-free works", "Only works with photos", "Books as resources", "Copyrights", "Archive", etc.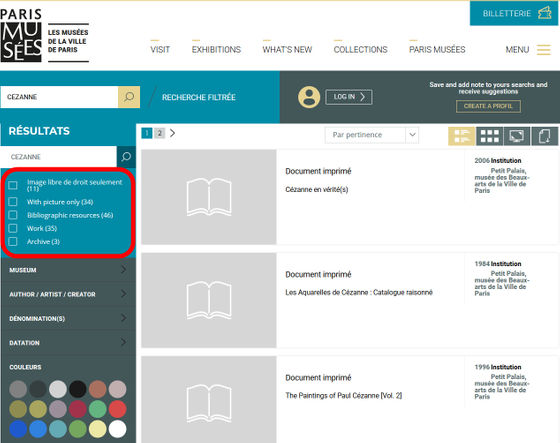 Similarly, you can filter by "art museum", "author", "art form such as painting or sculpture", "age", and "color".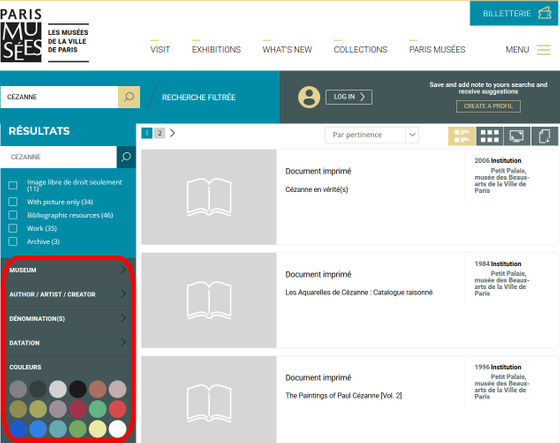 Scroll to Cezanne's "Portrait of Ambroise Vollar"had.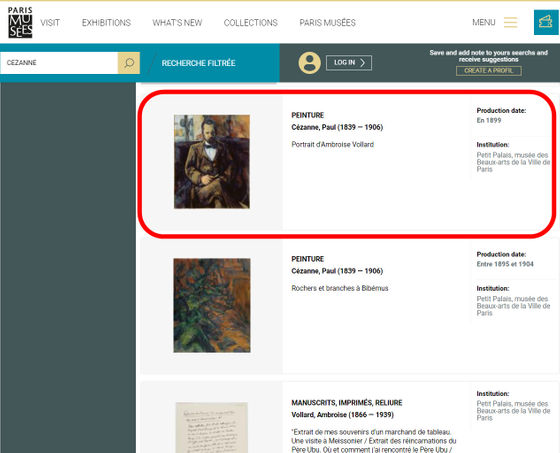 Click on the "SEE" icon on the left as the mouse will be as shown below.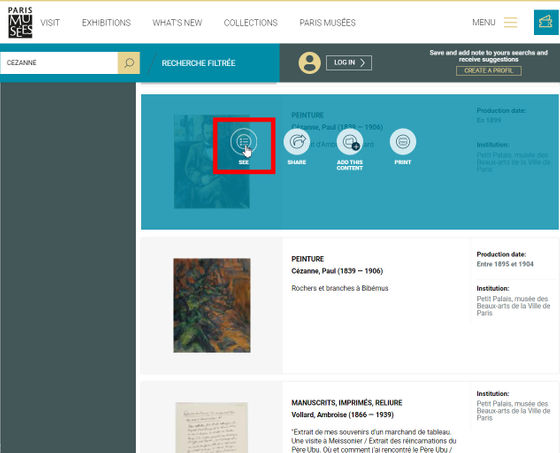 The public page of the work was displayed.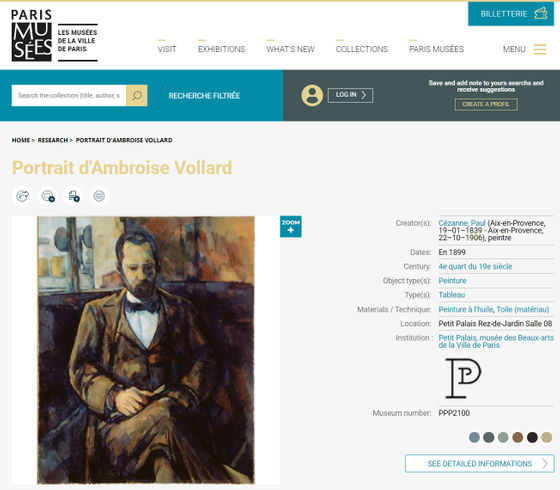 At the bottom of the page, state that you do not own any rightsCreative Commons ZeroThere is a notation (CC0) and a downloadable link. Click "DOWNLOAD" …
The compressed file "cezanne_paul_portrait_dambroise_vollard_ppp2100_226216.zip" was downloaded.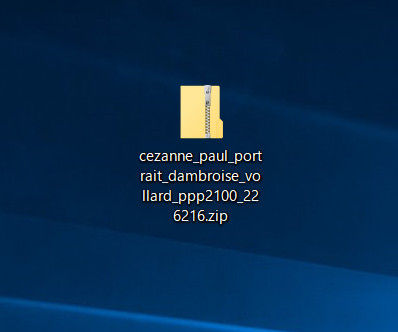 The compressed file contains a PDF file explaining that the work was released on CC0, a text file containing detailed information about the work, and two JPG files that photographed the work. One JPG file was taken of a painting only, and the other contained a picture frame.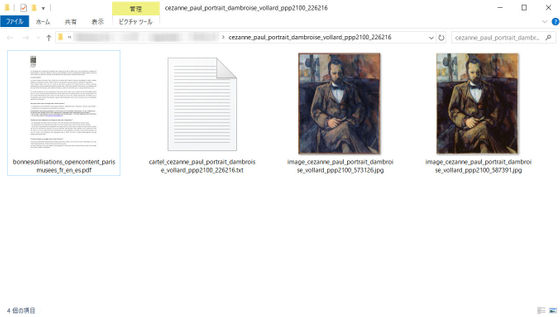 All image files are 300dpiIt is created with the resolution of, and it is possible to observe fine brush strokes closely.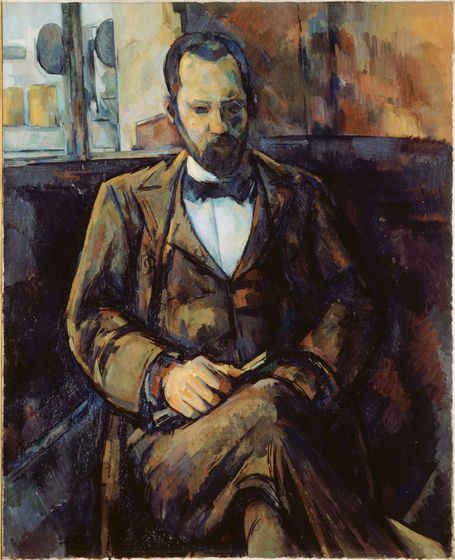 In addition, Rembrandt'sNight watchman"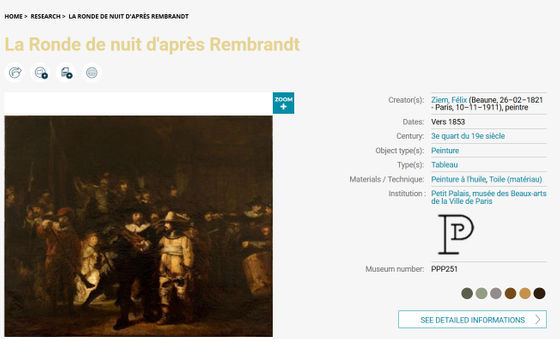 Gustave Courbet'ssleep"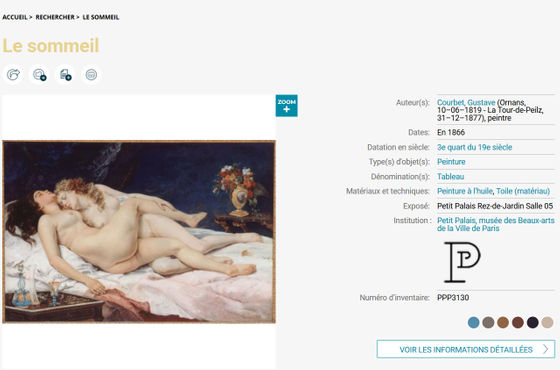 Of Eugene DelacroixLithograph of "The Statue of Liberty Leading the People"You can enjoy such masterpieces and masterpieces while at home.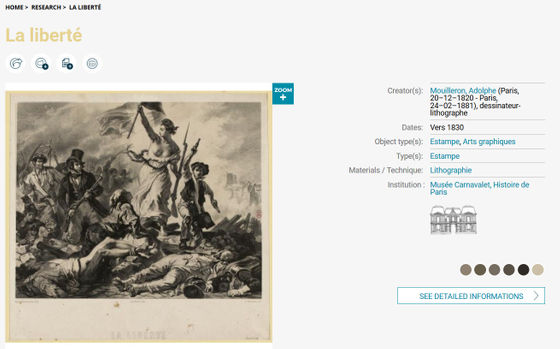 Copy the title and URL of this article
Source link