Technology
Narcotic King's brother overthrows Apple's " Folding Unbreakable Smartphone '', overwhelming official images, movies and claims too much
Narcotic King's brother overthrows Apple's " Folding Unbreakable Smartphone '', overwhelming official images, movies and claims too much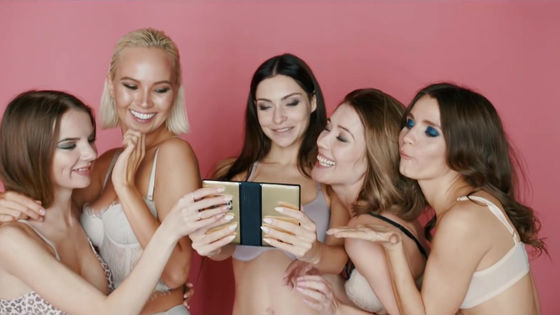 Of the drug king treated as a hero from the poor in ColombiaPablo EscobarBut with his brother, Roberto EscobarEscobar IncEstablished a company called SamsungGalaxy FoldOr MicrosoftSurface DuoIt will be a rival terminal for folding smartphones such as "Escobar Fold 1Was released. There is only a drug king company, and not only the terminal but also the publicly released images and official image images are wasted gorgeously & erotic.
Escobar Inc | ESCOBAR FOLD 1-Foldable Smartphone 128 GB
https://www.escobarinc.com/product/fold1/
The folding smartphone "Escobar Fold 1" announced by Escobar Inc is here. Installed OS is Android 9.0. The CPU adopts Qualcomm Snapdragon 8 series with 8 core clock frequency 2.8GHz and Adreno 640 as GPU. Up to 8GB of memory (RAM) and up to 256GB of storage (ROM). You cannot fold the joints neatly like Galaxy Fold or Surface Duo.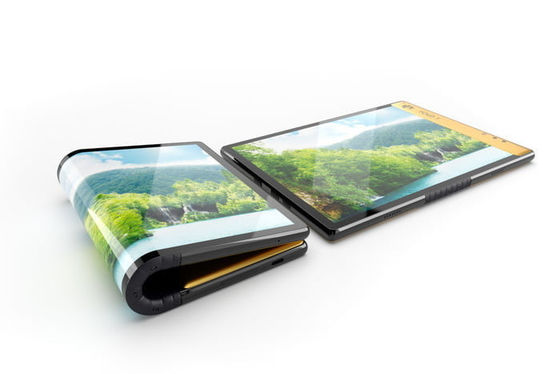 There is a wide bezel on one side of the display, the Escobar Inc logo and the letters "FOLD 1".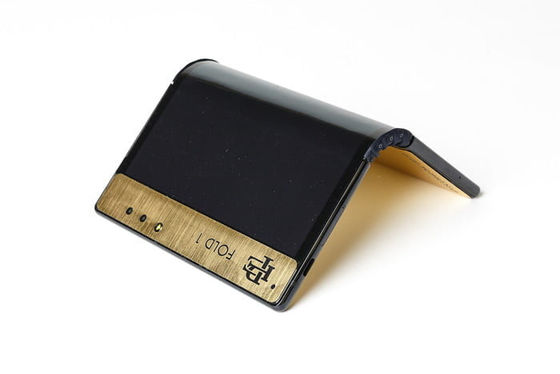 The display size is 7.8 inches, the resolution is 1920 × 1444 pixels, and the pixel density is 308ppi. The aspect ratio is 4: 3.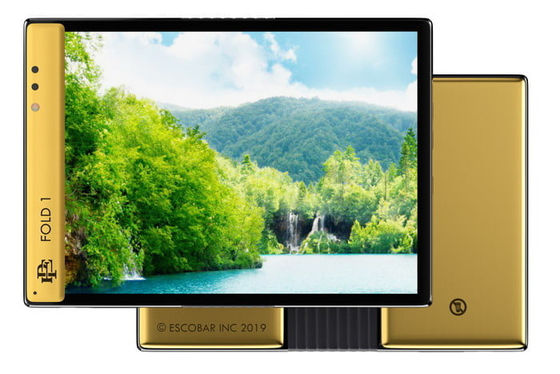 The joint part bends as shown below.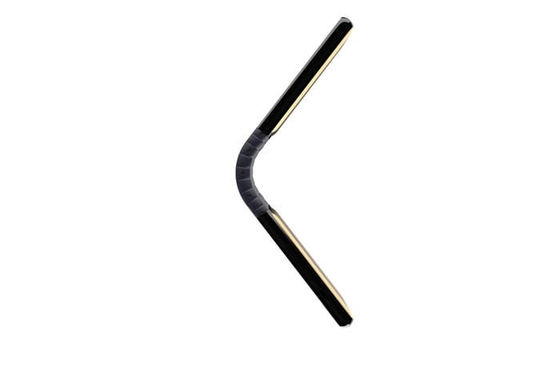 The battery capacity is 4000mAh, and other features include a dual SIM card slot, fingerprint authentication sensor, and ambient light sensor. The terminal size is 134mm long × 190.35mm wide × 7.6mm thin and weighs 320g. The selling price of the RAM6GB / ROM128GB model is 349 dollars (about 38,000 yen), and the selling price of the RAM8GB / ROM512GB model is 499 dollars (about 54,000 yen).
A video summarizing the specs of Escobar Fold 1 is also available …
Escobar Fold 1 foldable smartphone TV advertising-YouTube
(embed) https://www.youtube.com/watch?v=MwFinjEuBc8 (/ embed)
At the same time, a movie of beautiful models wearing underwear and holding various poses with Escobar Fold 1 is also officially released.
Escobar Fold 1-Escobar Girls show the $ 349 foldable phone-YouTube
(embed) https://www.youtube.com/watch?v=i84u77kFpkQ (/ embed)
Furthermore, the appearance of touching the actual machine of Escobar Fold 1 is released in a vertically long movie as if it was taken with a smartphone. The actual home screen wallpaper is a picture of Pablo Escobar, the founder of Escobar Inc.
Escobar Fold 1 in action-Real Video 2019-$ 349 foldable smartphone with flexible screen-YouTube
(embed) https://www.youtube.com/watch?v=uWPN2K3YORE (/ embed)
About Escobar Fold 1, the folding smartphone, Roberto Escobar, the brother of drug king Pablo Escobar, said, "I told many people that Escobar Fold 1 will overthrow Apple. By selling it, you can sell a foldable smartphone for only $ 349, and Samsung and others sell foldable smartphones that cost thousands of dollars (hundreds of thousands of yen) at the same store. To defeat Apple. "Digital trendsTalking to
In addition, Roberto Escobar said he had plans to file a class action against Apple, "Apple is a fraudster and is currently preparing to take a class action. We sell no devices to consumers.Our lawyers have been preparing for litigation for a long time, but before I appealed to Apple and they responded to the users refund, our products (Escobar Fold 1 ) Wanted to show that it was far superior to Apple products, "says Escobar Fold 1's goal to beat iPhone with power before class action. Roberto Escobar says he will file a $ 30 billion class action on January 6, 2020 in a court in California, USA, "Apple asks users to refund some of the illegally collected profits. " In addition, he also revealed that he spent about $ 1 million on lawyers for class action.
Also,CNNInterviewed Escobar Inc's CEO Olof Gustavson, who claims that it is "the most durable smartphone screen on the market" and "made of a unique plastic that is almost unbreakable." In addition, CEO Gustavson said, "Our smartphone has undergone rigorous testing. The only way to destroy our device is to burn it, which the average user can never do," Escobar Fold 1 is not broken.
Copy the title and URL of this article
Source link