Technology
Natural gas power plant spends over 6 billion yen to install bitcoin mining equipment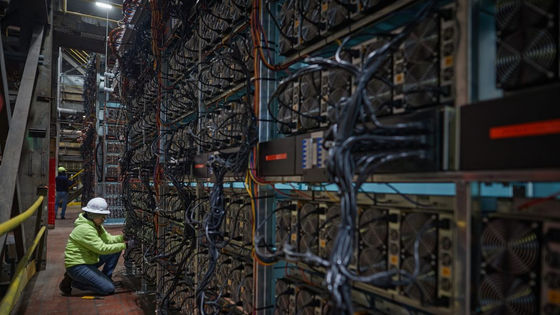 Natural gas power plant spends over 6 billion yen to install bitcoin mining equipment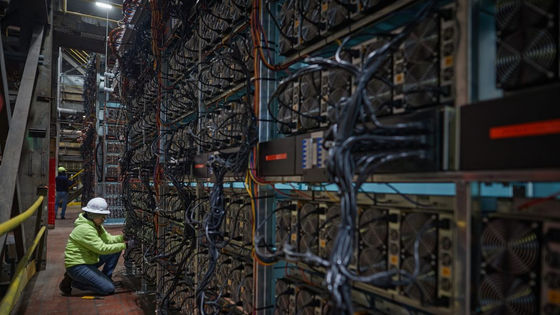 Operate a natural gas power plantGreenidge GenerationHas $ 50,000 worth of electricity every day in its power generation facilities.BitcoinWe have introduced equipment that can mine.
$ 65M Investment Fuels Natural Gas Provider 's 'Behind-the-Meter' Bitcoin Mining Operation-Bitcoin News
https://news.bitcoin.com/natural-gas-bitcoin-mining-operation/
Greenidge Generation's natural gas power plant in Finger Lakes, New York, USA, has installed equipment for bitcoin mining using a site area of ​​approximately 6000 square meters to mine bitcoin. As many as 7,000 bitcoin miners are operating at this bitcoin mining facility, and they have successfully mined $ 50,000 worth of bitcoin every day.
The external appearance of the bitcoin mining equipment installed at the Greenidge Generation natural gas power plant is as follows. Seven mining containers with servers and a mining farm unit for mining bitcoinBitmain Antbox"Two are included.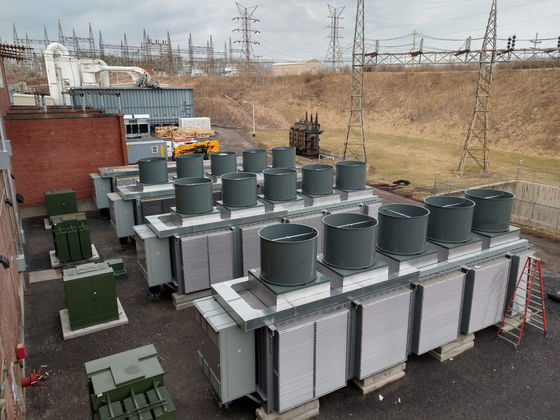 Greenidge Generation's natural gas power plant at Finger Lakes was originally a coal-fired thermal power plant. Then, in 2017, Greenidge GenerationNew York State Environmental Protection AgencyandUnited States Environmental Protection AgencyWill be converted to a power plant that produces completely clean energy using natural gas.
From there, Greenidge GenerationAtlas HoldingsAnd invested $ 65 million (approximately 6.7 billion yen) in the bitcoin mining business, successfully installing bitcoin mining equipment. The $ 65 million investment was used not only to add 7,000 Bitcoin miners, but also to convert power plants into mining facilities.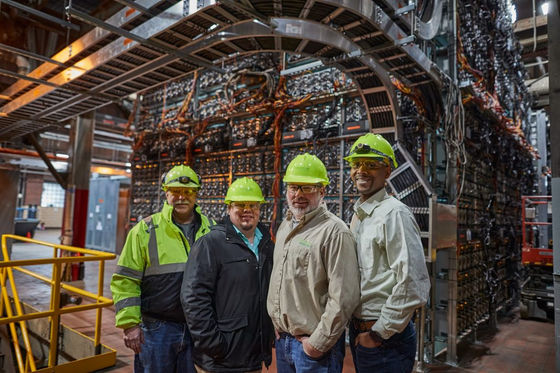 Greenidge Generation has been operating a natural gas power plant and says that there is no problem with running a Bitcoin network 24 hours a day, 7 days a week with no downtime. Dale Irwin, CEO of Greenidge Generation, says, "Operating as a power plant operator, operating assets 24 hours a day, 7 days a week, is embedded in our DNA. Can bring the exact same discipline and commitment, "he said, highlighting Bitcoin's focus on mining operations.
Newly introduced to the power plantMining rigThree cubic facilities filled with.
Looking at the cubic facilities with mining rigs from the outside looks like this. A total of 7,000 bitcoin miners are in operation.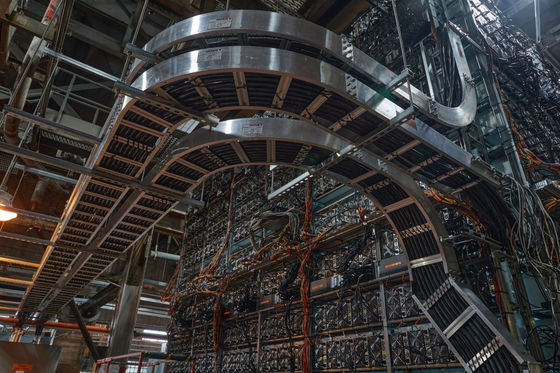 Bitcoin portal siteBitcoin.com"Greenidge Generation's start in the cryptocurrency mining business may bring other natural gas power plants into the mining business. Companies with excess energy or space to install mining equipment are You may see the benefits of other power plants already using the idea: natural gas power plants use surplus energy produced in the field to mine bitcoins. You'll soon realize that you can make a profit ", suggesting that large-scale power plants and natural gas manufacturers like Greenidge Generation may be in the mining business.
Copy the title and URL of this article
Source link