Headline
Nature, home energy management easily "Nature Remo E"-power consumption confirmation on the spot
"Nature Remo E Series", a device that makes home energy management easy, appeared from Nature. In cooperation with devices such as sunlight, storage batteries, and smart meters, the power consumption status and the power generation status of the solar power generation system can be confirmed in real time. Released December 17th. Currently, we are accepting reservations at a special special price of 24,800 yen, which is 5,000 yen off the normal price.
Nature was established in 2014. Mr. Harumi Shiode, who has experience in the power business at Mitsui & Co. Worked on the development and sale of the "Nature Remo Series" smart remote control, with cumulative sales exceeding 100,000 units.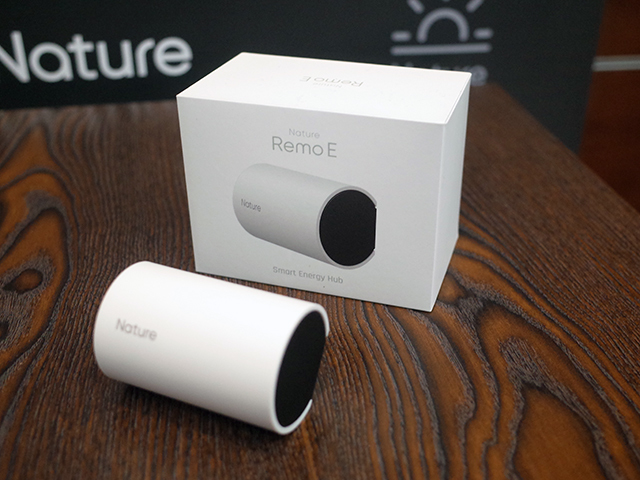 "Nature Remo E"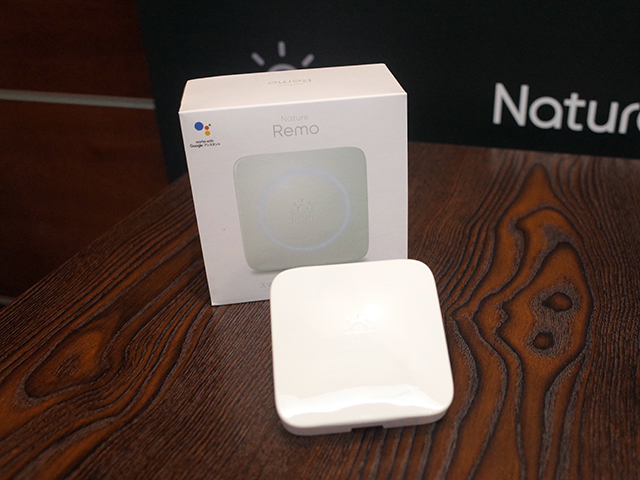 "Nature Remo"
Nature Remo E is an energy management system developed based on the technology and achievements cultivated in the Nature Remo series. You can control the battery at home from the "Nature Remo App" on your smartphone, check the power consumption status and the power generation status of the solar power generation system in real time, and operate from outside the house when you go out.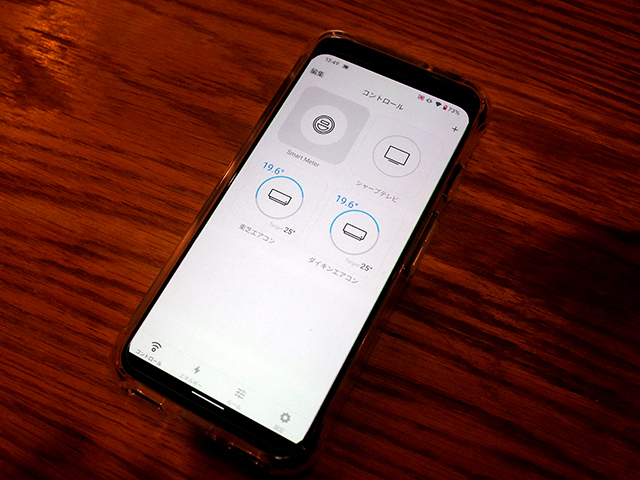 "Nature Remo App"
Compliant home appliances are ECHONET Lite such as solar power generation system, power storage system, smart meter, etc., supporting Wi-SUN, Bluetooth Low Energy, Wi-Fi 802.11b / g / n [2.4GHz] wireless communication standards. It can be used with iOS 12.0 or later and Android 6.0 or later.
Mr. Shiode said, "Electricity costs in Japan are around 25 yen / kwh, and it is a loss if solar power generation is not introduced. Combined with EV, it can be generated in the daytime and used for nighttime, The way people interact with electricity is changing, such as sharing with neighbors, and the world where electricity can be interchanged within the local community rather than the coal-fired and nuclear power generation that we are currently using is just around the corner. Explain the energy situation.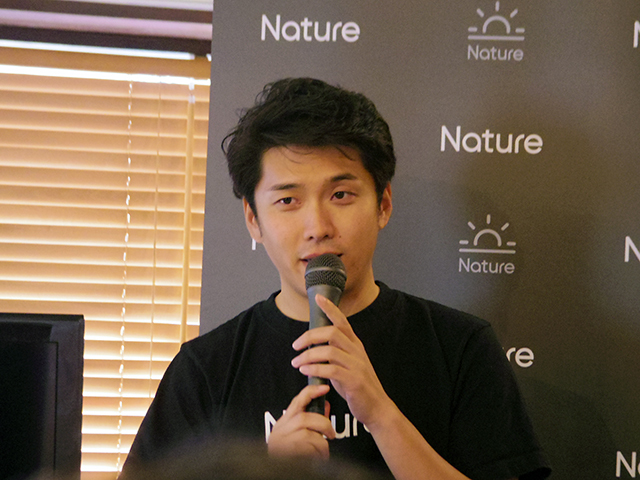 Mr. Harumi Shiode, Representative Director of Nature
Mr. Shiode had visited a coal-fired power plant in Indonesia, and the experience at that time led to his current job. "There are people who are injured by the workers, and there are villages where people live in the immediate vicinity of the power plant. I felt uncomfortable with the situation. I wanted to eliminate the distortion and spread clean power, "he recalled.
In addition to Nature Remo E, the lineup also includes the entry model "Nature Remo E lite" [scheduled to be released in March 2020, pre-order special price: 12,800 yen / 2,000 yen discount] that is only compatible with smart meters. An environment where power consumption can be monitored in combination with smart meters, which are rapidly being introduced.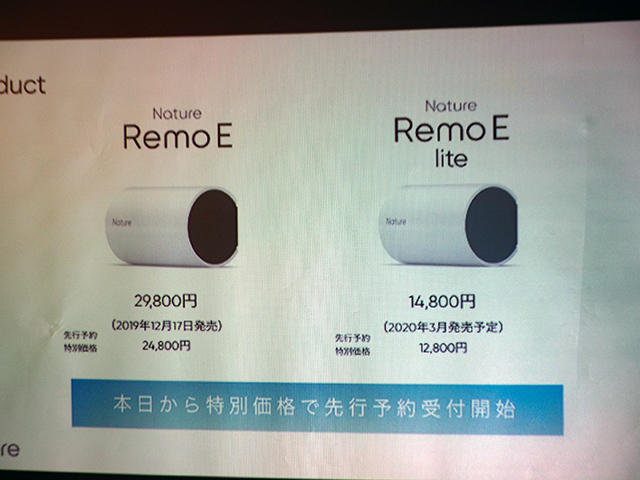 Lineup of "Nature Remo E" and entry model "Nature Remo E lite" that can monitor power consumption
The goal is to create a system that allows the local community to share dispersed renewable energy. The spread of private solar power generation systems and electric vehicles as a distributed power source that can replace large-scale power generation is progressing. "Peer-to-peer [P2P] power trading", which is also supported by the "2019 issue" in which homes whose solar power generation fixed price purchase system [FIT] purchase period is guaranteed will be supported. Looking to platform.
Source link