Headline
Nearly 30% of small and medium businesses that cashless payments exceeded cash payments–Square survey
Square, which provides cashless payment and mobile POS system, on June 11th, the settlement data from June 2019 to May 2020 is being used by more than 3000 small and medium-sized businesses nationwide that use the Square POS cash register in Japan. Based on the trend of the past year, it was announced.
This time, using the cashier function of "Square POS cashier", not only credit card payments but also other payment methods such as cash are paid from the member stores managed at the Square POS cashier to a certain amount in the past. In addition, we analyzed the settlement trends over the past year for businesses with a certain number of cases.
According to it, the number of Square member stores, where cashless payments exceeded cash payments, increased from 17% as of June 1, 2019 to 27% in mid-May just after the long holidays [Golden Week], increasing by 10 points. .. In addition, after the cashless/consumer return business started in October 2019, the cashless settlement exceeded the cash settlement at more than 20% of Square member stores and remained in the low 20% range until the end of March. After that, the number of stores where cashless payment exceeded cash payment after the declaration of emergency was further increased.
By industry, beauty salons, including hair salons and nail salons, have the highest cashless ratio, and after April, cashless payments have exceeded 40% for cashless payments.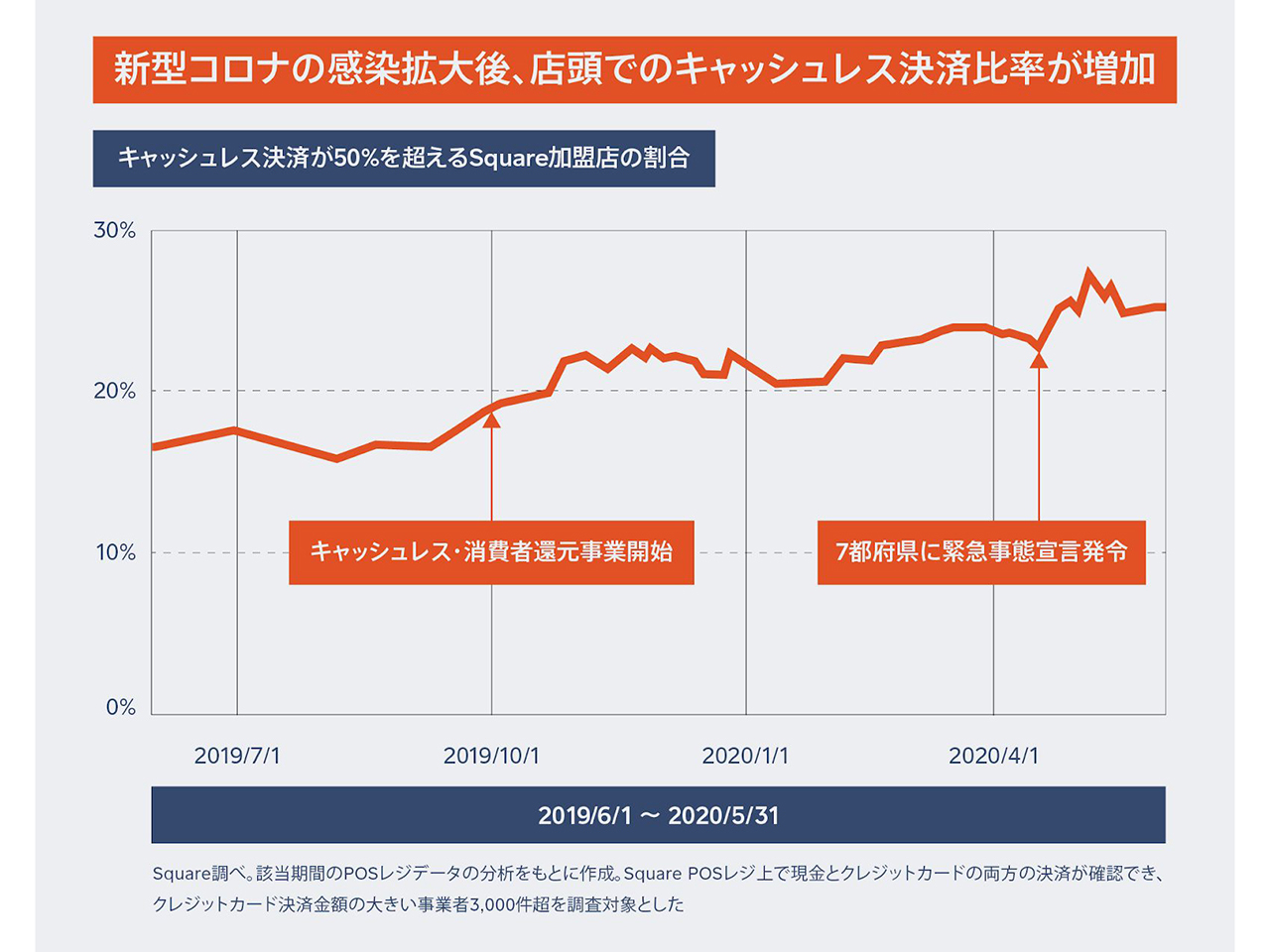 ‥
Next, the cashless ratio is high in the retail industry, which has remained above 30% since April. On the other hand, the food and beverage industry shows almost no fluctuations, and only about 10% of small businesses have cashless payments that exceed cash payments.
In the advanced cashless countries of the United States, Canada, Australia, and the United Kingdom, analysis of payment data from member stores that use the company's POS cash register shows that cashless payments account for over 95% of the number of payments After the spread of the new coronavirus, it has been revealed that it has reached at least 30% [including online stores].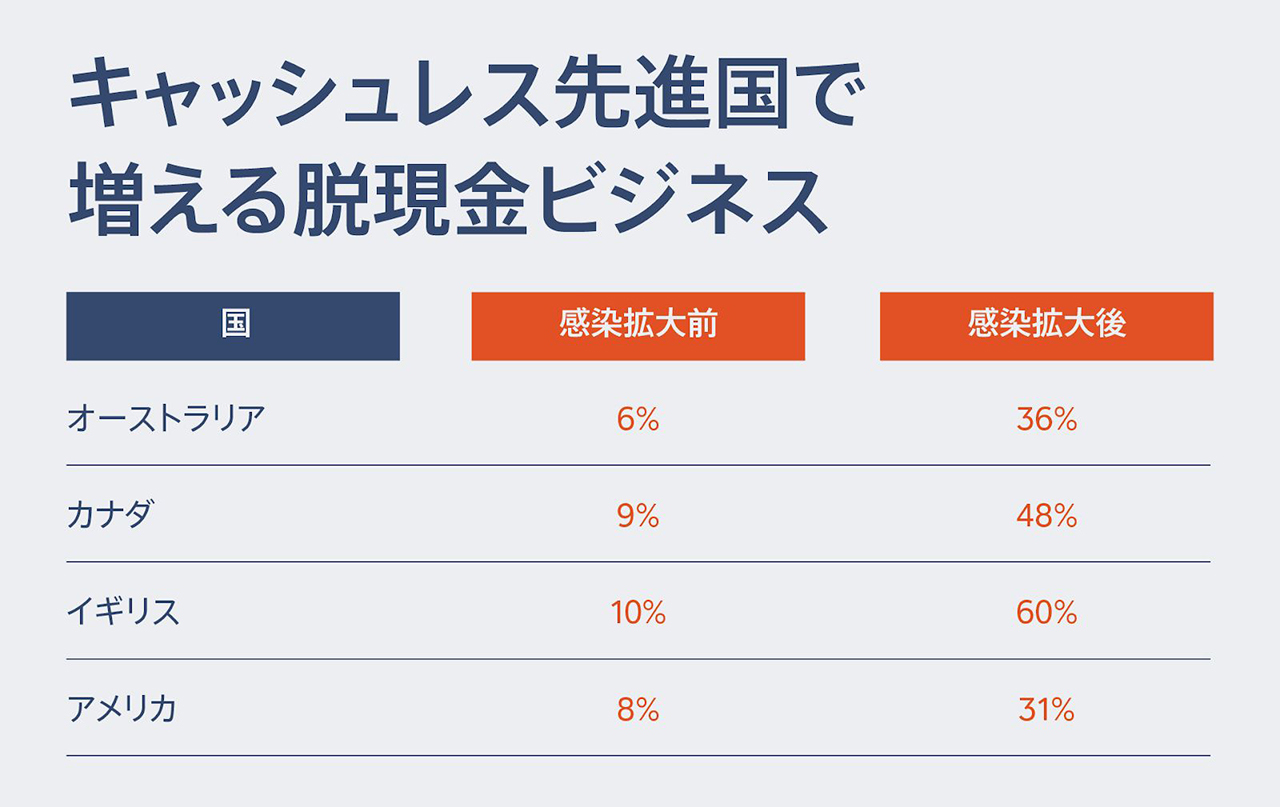 ‥
Furthermore, this time, when analyzing the payment data of the five countries that Square provides payment services, due to the spread of the new coronavirus infection, the movement of self-exclusion and refraining from going out has led to not only online ordering and touch payment but also takeout products. It is said that non-face-to-face receipt of items outside the store and deliveries in front of the door is becoming standard.
Source link