Headline
NEC and Coed Brewery develop AI-made craft beer "Life Brewing craft"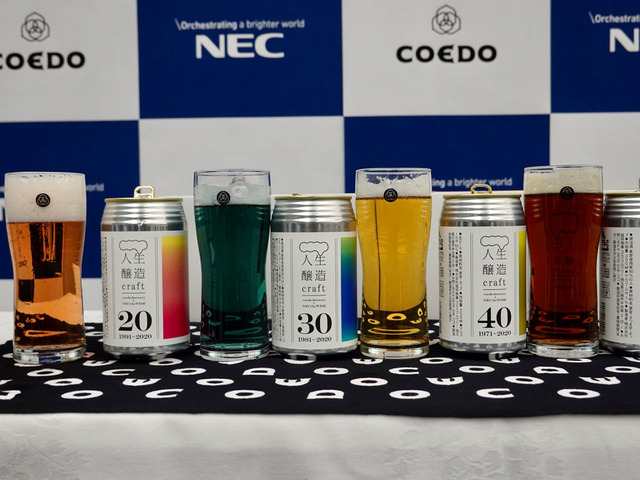 Joint venture with NEC (NEC) Coed Brewery announced on July 15 that it has developed the craft beer "Life Brewing craft".
For the purpose of promoting intergenerational communication by coordinating people and AI, we analyzed the magazine articles that reflect trends with AI and expressed the characteristics of generations in their 20s, 30s, 40s, and 50s. A beer crafter developed and brewed a recipe by presenting each parameter of beer. Set of 4 350ml cans at 1400 yen (excluding tax)Coed beer online shopHas started selling at.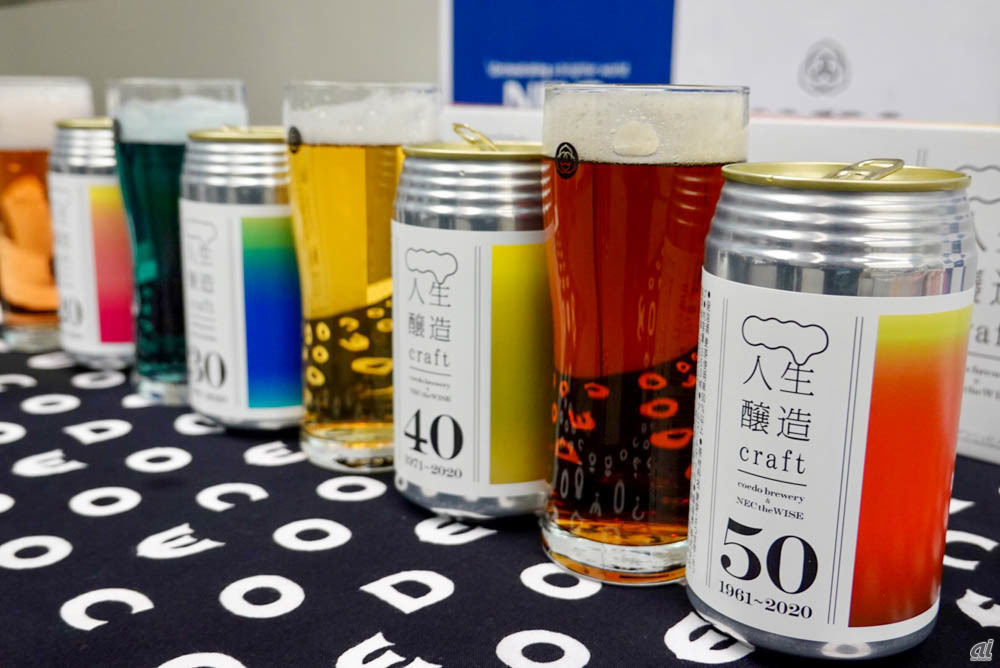 "Life brewing craft". Set of 4 350ml cans for 1400 yen (excluding tax)
This project is a blended coffee "Drinkable Bunko'' (announced in 2017) that NEC analyzed the feeling after reading of masterpiece literature with AI as a taste prediction series by AI and reproduced it with the taste of coffee, and analyzed newspaper articles in 2018 with AI. The mood of that era was reproduced with the taste of chocolate.CHOCOLATE those days'' (announced in 2018), the third product. At that time, it was said that Dandelion Chocolate Japan, who collaborated on CHOCOLATE, made a connection with Coed Beer to make a collaborative beer.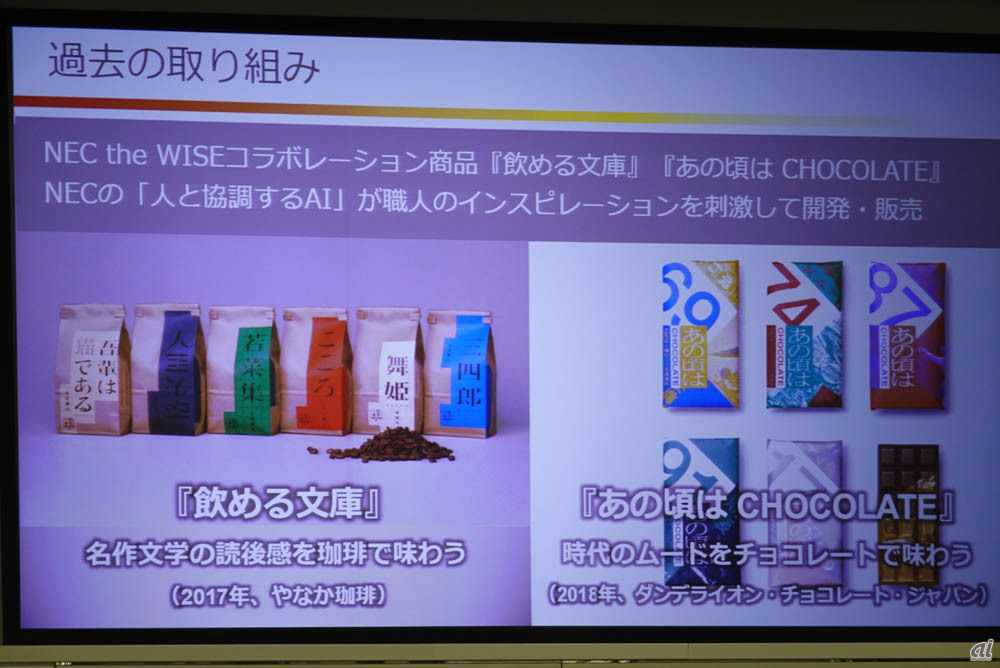 Past efforts
NEC's cutting-edge AI technology group "NEC the WISE" is used for the development of life brewing craft. Shogakukan provided magazine data as data to represent life. The magazines analyzed are the articles that have been published in the past 40 years for "CanCam", "Oggi", "Domani", "Precious", "DIME", "BE-PAL", "Women's Seven", and "Weekly Post".
By analyzing fashion images and sentences, the general three steps of "color, fragrance, and taste" are digitized as the order to enjoy craft beer, and beer craftsmen have four types of craft beer with four generations in their 20s to 50s. Expressed as.
First of all, the color was expressed with reference to the image of a magazine issued when I was in my twenties when I started drinking. Utilizing image processing AI technology, we take fashion images as learning data and generate image images of clothes. Based on this, craftsmen expressed the trend color of the times as the color of craft beer. In "Life Journey Craft ~40's YELLOW~", colors were derived using fashion images from the magazine CanCam that was published in the 40s and 20s (1991-2000). The color of clothes at that time was reflected in the liquid color, assuming that the earth color and grass yellow were used. It has a natural crystal weizen color.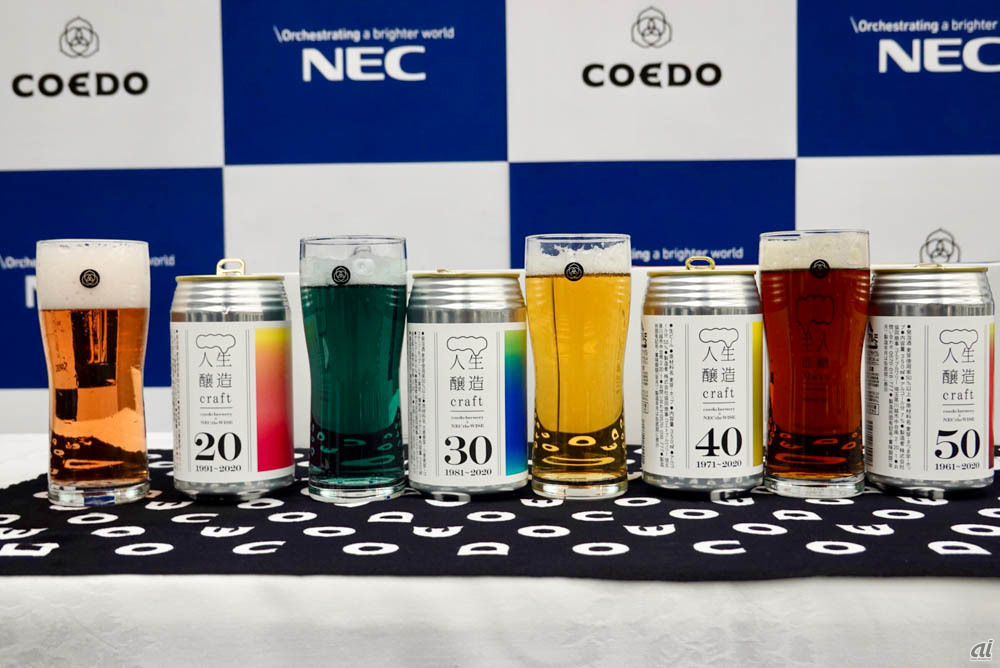 Those using secondary ingredients are classified as Happoshu under the Liquor Tax Law. From the left, life brew craft ~20's PINK~ (happoshu), life brew craft ~30's BLUE~ (happoshu), life brew craft ~40's YELLOW~ (beer), life brew craft ~50's RED~ (happoshu)
 The scent was expressed with reference to the text of a magazine published in the middle of 10 years from the 20s of each generation to the present. Using natural language processing AI technology, we captured the semantic information of words and made them learning data, and then digitized the scents of fruity, caramel, phenol, etc. according to the occurrence rate of words with similar meanings in sentences.
In life brewing craft ~40's YELLOW~, words were converted to scents using the sentences of the magazine Oggi and DIME published in the 40s and 30s (2001-2010). In the era when functional foods attracted attention, scientific (melanin, ion, oxidation, amino acid, organic, presentation, pigment) elements such as "phenol", keywords such as oil, fat, vitamins, coffee, beer, and calories were defined as "alcohol". It is characterized by a well-balanced unity of complex aroma woven by ester and phenol, which resembles a banana derived from yeast.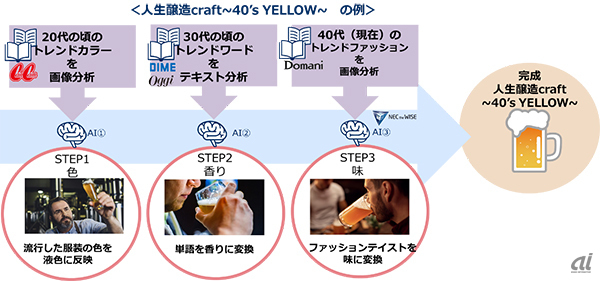 Analysis summary
 The taste was expressed with reference to the image of the magazine that each generation is reading now. A person in charge of Shogakukan, based on teacher data linking fashion tastes (color system, sweet/spicy style, feminine/conservative, etc.) and taste indicators (sweetness, bitterness, sourness, dryness), NEC The WISE deep learning AI technology "RAPID machine learning" analyzes fashion images and digitizes them. Based on this, craftsmen expressed the taste of craft beer.
Life brewing craft ~40's YELLOW~ uses images from Domani magazine published in the last decade of the 40s (2011-2020), and uses elements such as skirts, pastel colors, and softness to create a "sweet", ethnic pattern. "Sourness" expresses the elements of individuality, unexpectedness, and modality. It is said that the sourness and sweetness are relatively strong.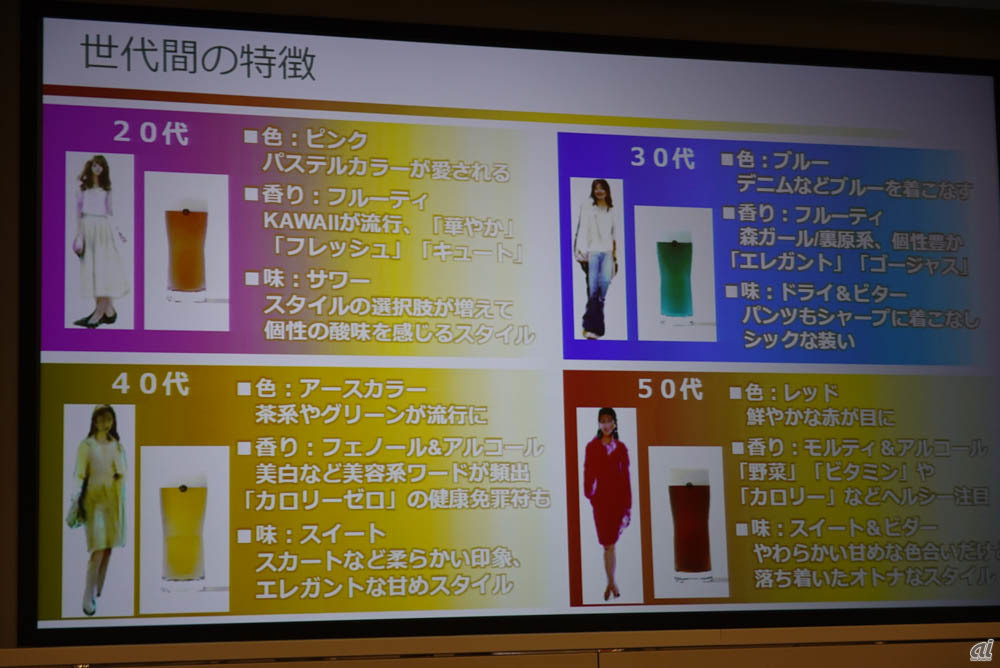 Intergenerational characteristics
Takashi Mogi, Senior Manager, NEC IMC Division, commented on the plan's background: "A certain new employee muttered, "How should I communicate with my boss and seniors?" Sometimes I have to worry about communication. The point is how to accelerate communication across generations." He said that life brewing craft should be a product suitable for mutual understanding between generations, to create opportunities for topics in the workplace, and to enjoy it at online drinking parties.
Shogakukan has a mechanism to provide owned content as data by establishing C-POT, a joint venture company of VOYAGE GROUP, and "when NEC made an inquiry, the environment was in place to provide a large amount of data" (Shogakukan) Mutsumi Kato, Senior Manager, Digital Business Department).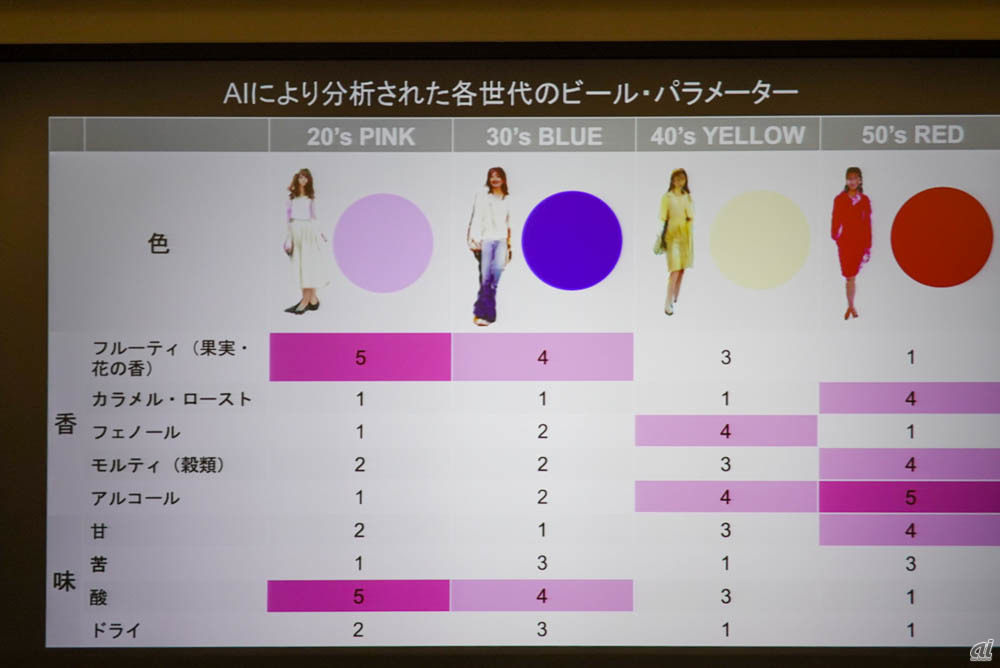 Beer parameters for each generation analyzed by AI. This image is said to have been created by AI
Mr. Shigeharu Asagiri, President and CEO of Kyodo Shoji Coed Brewery, laughed when he heard from NEC, "I thought AI would come up with a recipe." It is the beer craftsmen who make products based on the data provided by AI. NEC explained that it wanted to provide its creators with inspiration for creative motivation, and to provide drinkers with an opportunity for mutual understanding.
Also, Mr. Asagiri said that it is easy to match, "20's PINK is low in frequency, it is easy to match the appetizer with a pink color and 30's BLUE has acidity so it is a fish dish, 40's YELLOW is white meat and fish, 50's RED is alcohol It has a high frequency and is malty, so it goes well with meat dishes."
Note that the NEC Group will hold an onlineNEC iEXPO Digital 2020"(Session: July 13 (Monday) to July 17 (Friday)) will be introduced.
Source link