Headline
NEC and Hiroshima Electric Railway digitize one-day tickets–first for MaaS implementation in Hiroshima area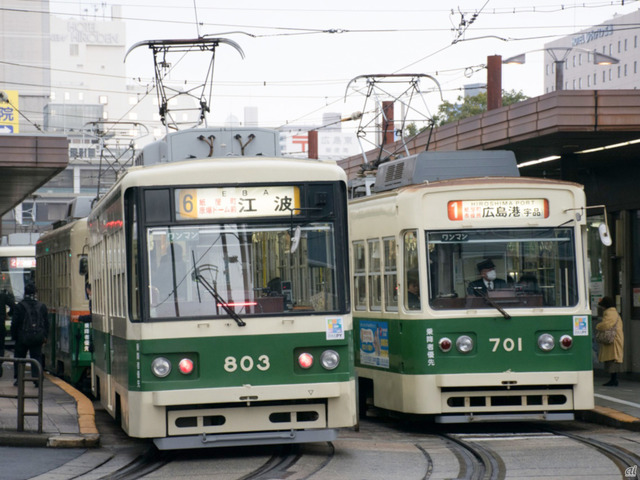 NEC and Hiroshima Electric Railway Co., Ltd. announced that they will digitize daily train tickets for Hiroshima Electric Railway as one of the first steps of MaaS initiatives in the Hiroshima area.
Hiroshima Electric Railway has issued a total of 200,000 free tickets such as paper train daily tickets. NEC and Hiroshima Electric Railway have decided to provide a mobile ticket service that allows users to purchase and display free tickets on their smartphones as part of a joint study aimed at revitalizing the city by improving convenience and promoting tourism.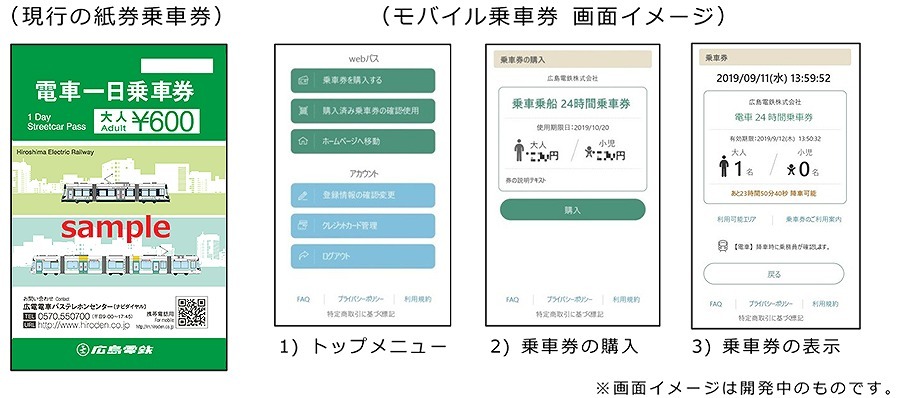 A one-day paper ticket provided by Hiroshima Electric Railway [left] and a newly provided mobile ticket [right]
Mobile tickets can be purchased and displayed on a web browser. No need to install a smartphone app. Tickets can be purchased in advance, and can be purchased in bulk for multiple people. At the time of use, it is possible to get on by displaying the smartphone screen. Some facilities with a limited number of times can be used by reading the QR code posted on the facility. The company also claims that the web browser-based system will be equipped with a fraudulent use prevention function and will be able to handle time-based tickets such as "24-hour tickets" that could not be realized with paper tickets.
NEC and Hiroshima Electric Railway will start providing services for mobile tickets from March 2020. The two companies plan to use Hiroshima Electric Railway's data infrastructure to promote mutual cooperation with other operators and integrate services such as route search, AI on-demand transportation, and share cycles. Aim to implement MaaS solution in Hiroshima area.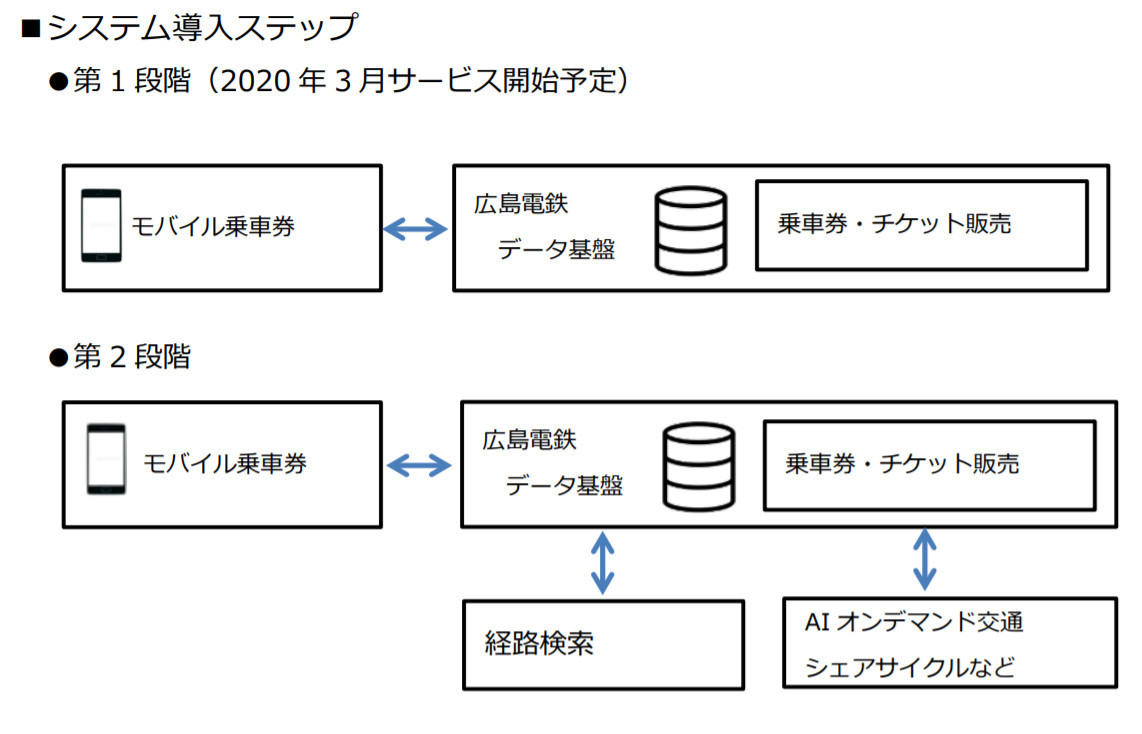 System introduction steps
Source link