Headline
NEC develops face recognition engine specialized for wearing masks–certification rate is 99.9% or more
NEC [NEC] announced on September 24 that it has developed a new face recognition engine that enables mask wearers to perform face recognition with high accuracy. The engine will be incorporated into the company's biometric authentication service and will go on sale in early October.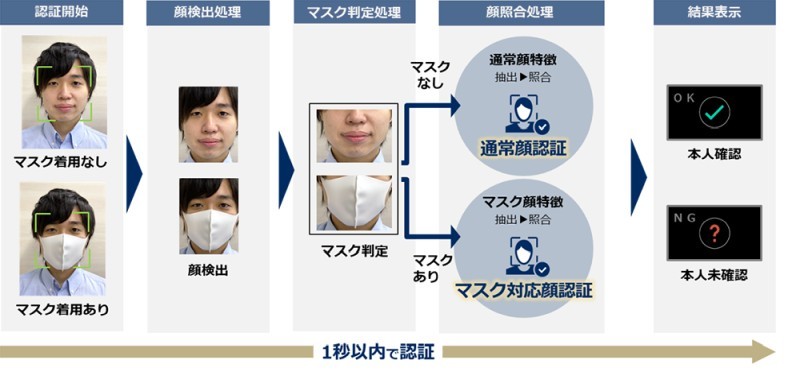 Uses a mask-compatible face recognition engine for mask wearers [Source: NEC]
The number of facilities using face recognition systems is increasing to ensure security and verify identity. However, people wearing masks as a countermeasure against the new coronavirus infection [COVID-19] cannot handle it well with a conventional face recognition engine because the nose and mouth, which are used as feature points during authentication, are hidden.
NEC has developed a "mask-specific" face recognition engine that extracts and collates feature points with an emphasis on the area around the eyes that is not covered by a mask. As a result, it is said that it achieved a certification rate of 99.9% or more with 1: 1 certification when wearing a mask. Moreover, it is not easily affected by the difference in mask color and pattern, and is highly practical.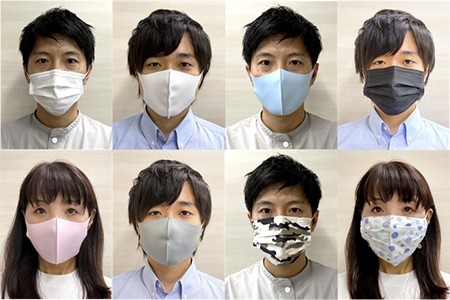 Compatible with masks of various colors and patterns [Source: NEC]
When using in a face recognition system, first analyze the face image to determine whether or not the mask is worn, and then switch between the normal engine and this engine for mask wearers according to the judgment result. Therefore, it is possible to authenticate with high accuracy even if both mask wearers and non-mask wearers are mixed.
NEC is using this new face recognition engine for mask wearers as a multi-modal biometric authentication service "Bio-IDiom Services", an edge computing device for face recognition "NEC AI Accelerator", and video analysis compatible with face recognition. It will be installed in the integrated software platform "NEC Video Analysis Platform" and will be provided sequentially from the beginning of October 2020.
Source link