Headline
NEC launches 17 type 57 models of Mate / VersaPro series to support work style reform
NEC [NEC] launches 17 types of 57 Mate / VersaPro Series PCs for business and education that support diversified work styles through work style reforms such as free office addressing and expanded teleworking on January 15th. It was announced.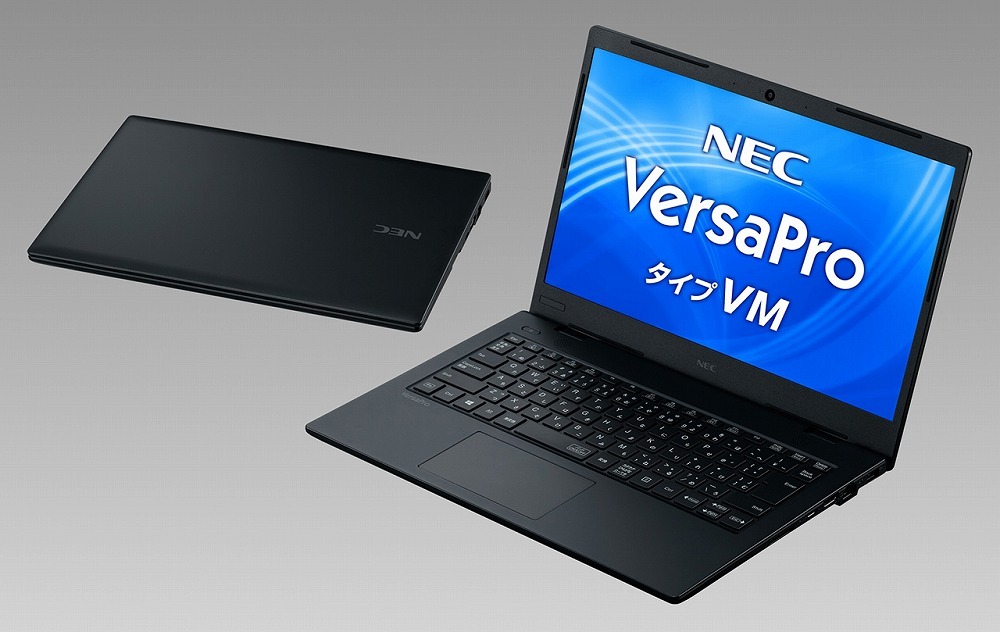 With the progress of work style reforms, free addressing of offices is progressing, and notebook PCs are frequently carried around in the company, and downsizing and weight reduction are mainly used for 15.6 type notebook PCs used mainly for internal work. Is required. On the other hand, there is a growing need for operability and visibility that can handle small tasks even though it is a mobile notebook PC that emphasizes portability.
The newly released standard notebook PC "VersaPro type VM" adopts a 14-inch LCD screen that is more visible than mobile notebook PCs and a housing of about 1.48 kg with a 15.6-inch notebook PC class wide keyboard We emphasized the balance between operability and portability.
た め In order to support smooth communication in Web conferencing, it is equipped with a "Web meeting function" that tunes the audio output from the speakers and makes it easier to hear what the conversation partner is saying.
主 In addition, the main feature of the new lineup is that the VersaPro type VM is compatible with free addressing, so that it is convenient for office use.
Equipped with a 14-inch LCD screen, a 23% smaller, approximately 40% smaller, and approximately 32% lighter case than the mainstream 15.6 type notebook PC used for in-house operations [width 326.8 mm x 226mm x 19.4mm height, about 1.48kg].
It can be stored neatly in a personal locker at a free address office or in a carrying bag used when traveling in the office, along with an AC adapter, mouse and A4 size documents.
In addition, the battery operation time is about 9.4 hours, and the adoption of a 15.6-inch notebook PC class wide keyboard allows for easy portability and operability when working in the company.
Characters can be displayed about 12% larger than 12.5-inch mobile PCs, which are often used as mobile PCs, reducing the burden on the eyes when creating tables that are difficult to work on small screens and browsing materials written in small text. At the same time, good visibility was secured when sharing information while viewing the screen among multiple people. It also has a "Web meeting function" to support communication with remote locations.
VerThe "VersaPro UltraLite type VC", which has improved ease of use for telework such as on the go or at home, inherits a compact housing that is easy to carry. Convenience and security at the time of telework are strengthened, such as by improving the performance by strengthening the CPU and expanding the options of the face authentication function by adding an IR camera to the selection menu.
In addition to installing the "Web meeting function", we will support work styles such as shared office and telecommuting by adopting a new silent keyboard designed to reduce the tapping sound as a consideration for the surroundings.
他 In addition, the 15.6-inch business notebook PC "VersaPro type VE / VF" inherits basic functions such as a detachable battery. It supports work efficiency by strengthening the CPU and installing a tilted keyboard to make key input easier.
In addition, Windows 10 November 2019 Update [1909] is installed in all new product types. Furthermore, in the selection menu for face authentication PC security software, "NeoFace Monitor V5", which has enhanced management by face authentication, such as support for authentication when wearing a mask, has been newly prepared.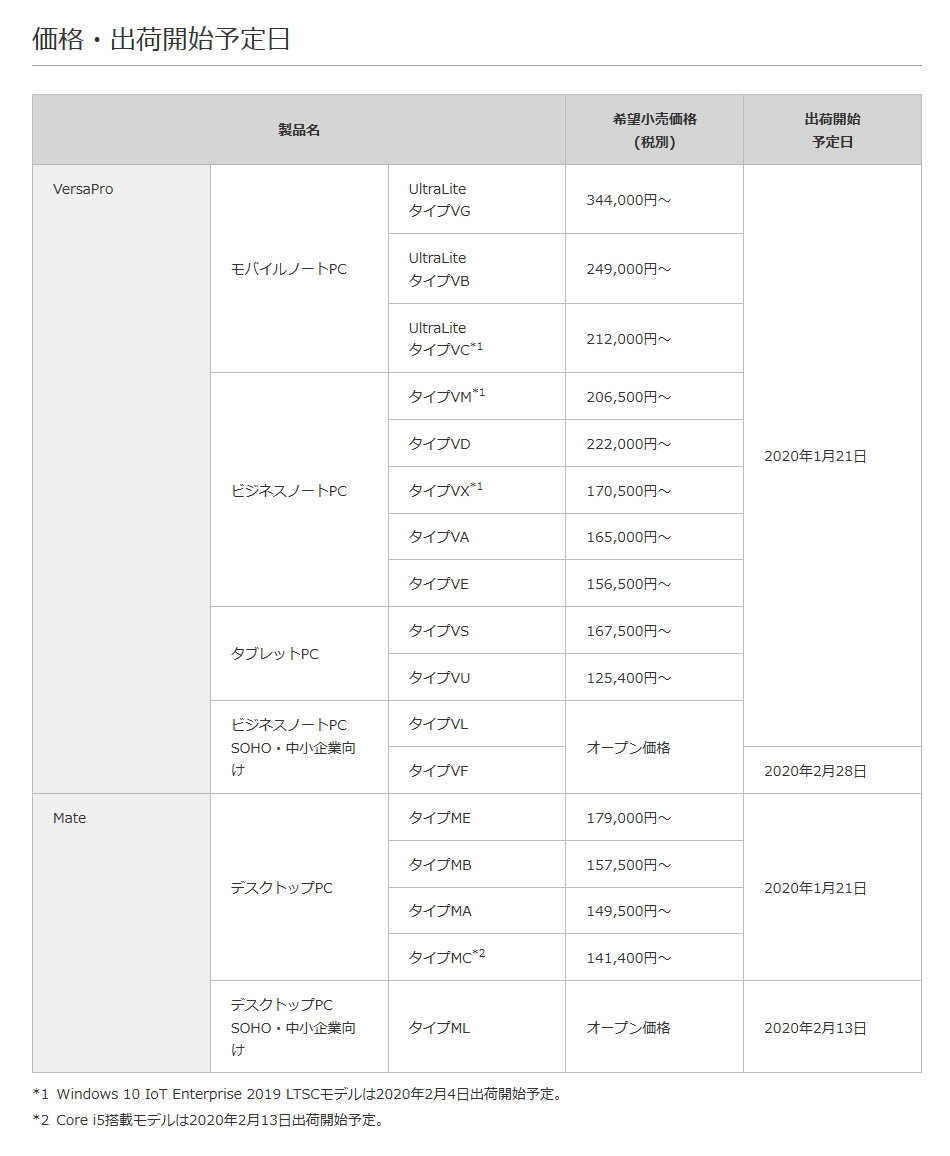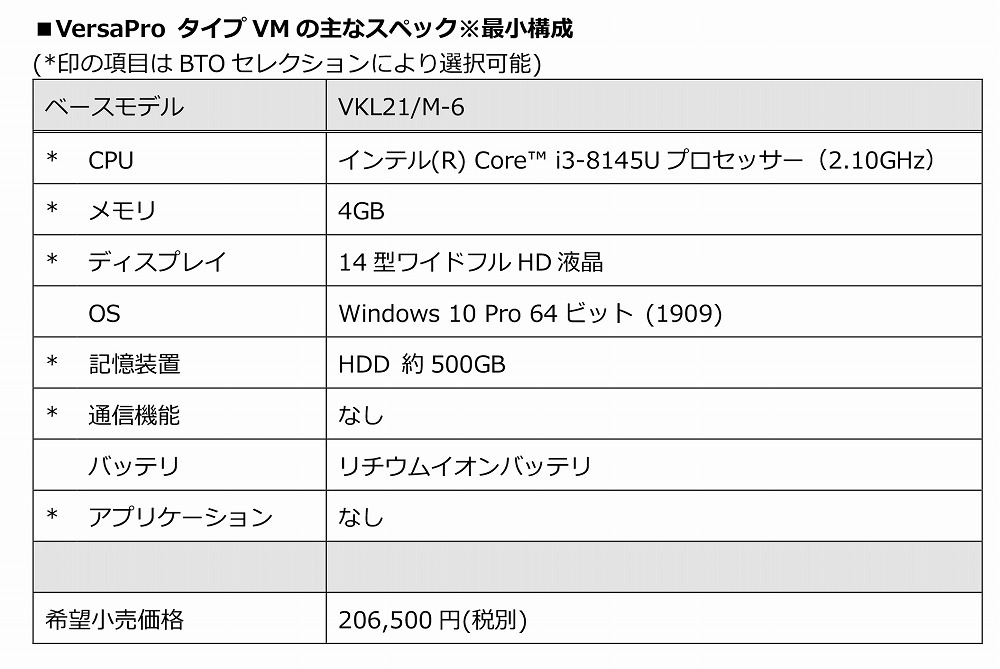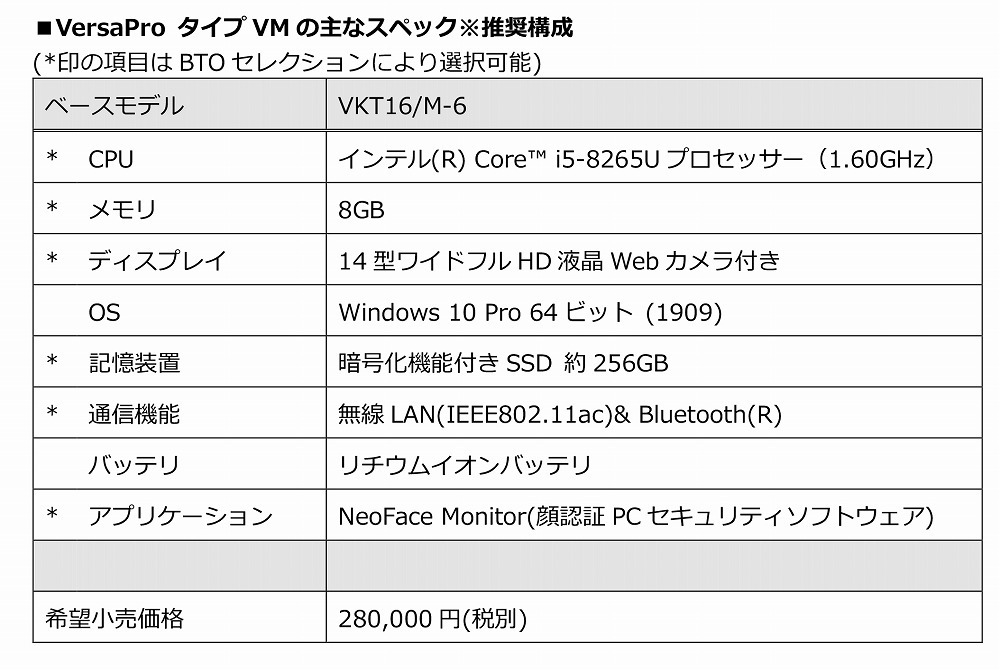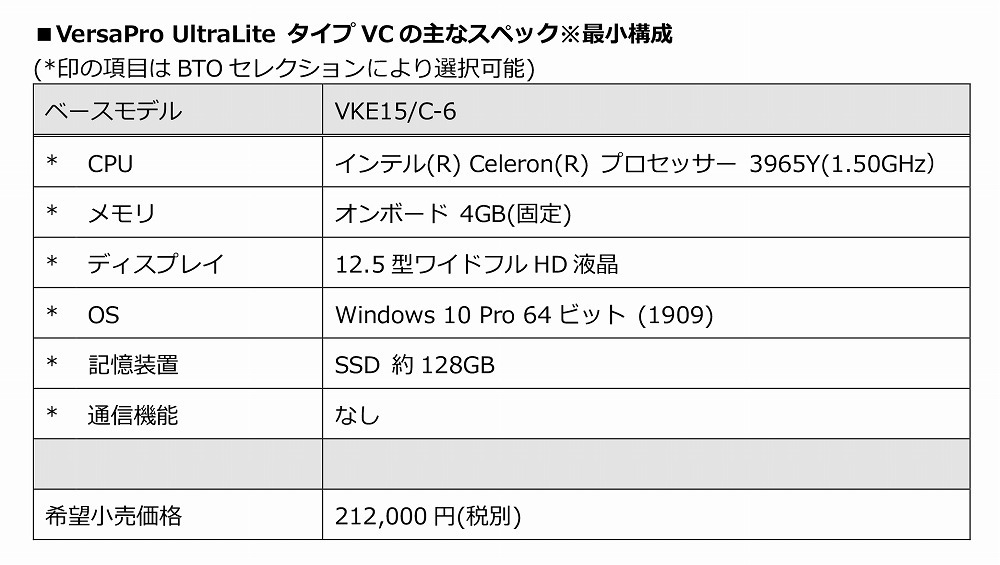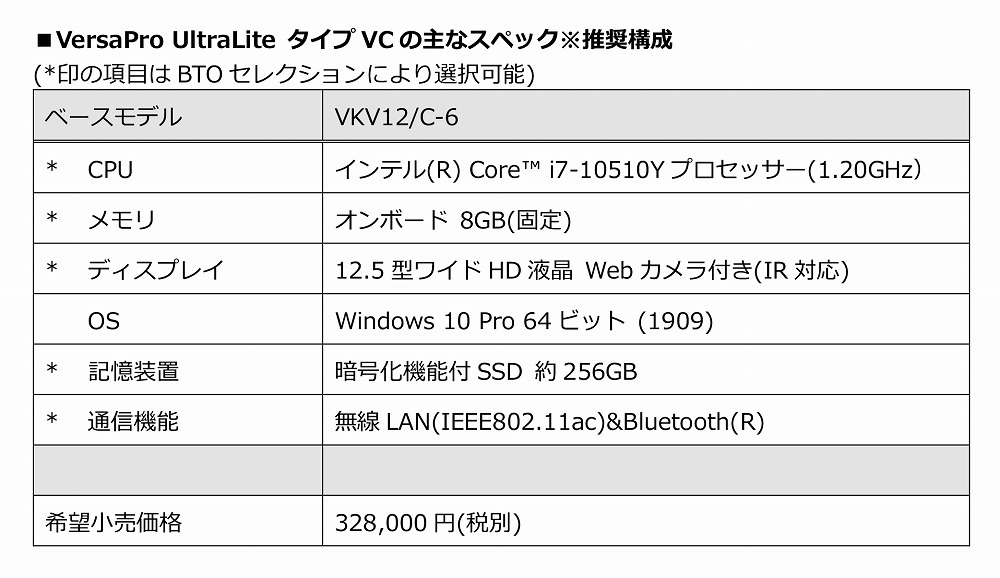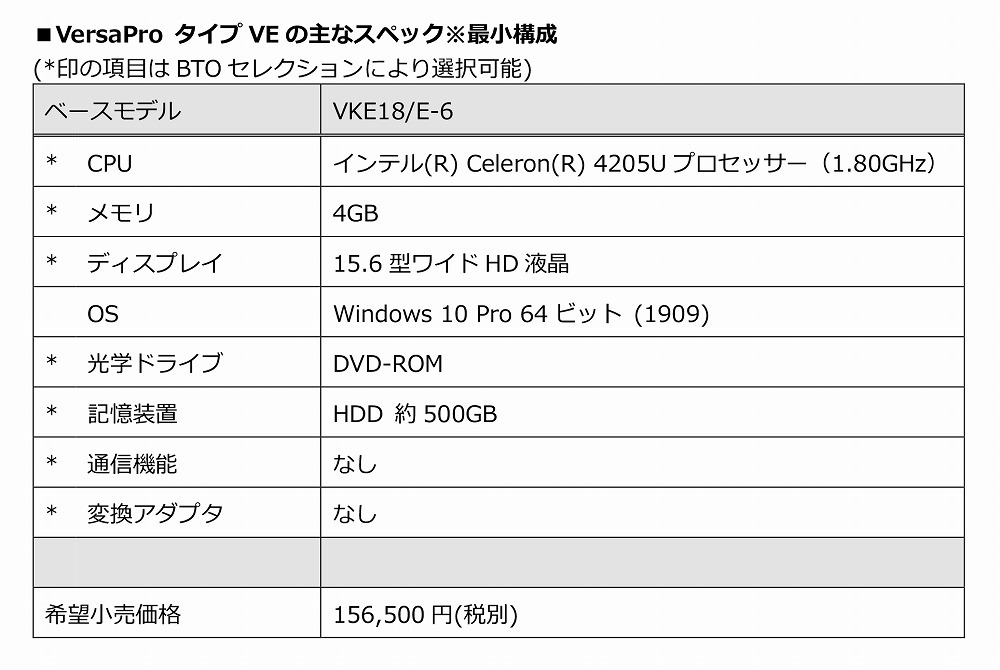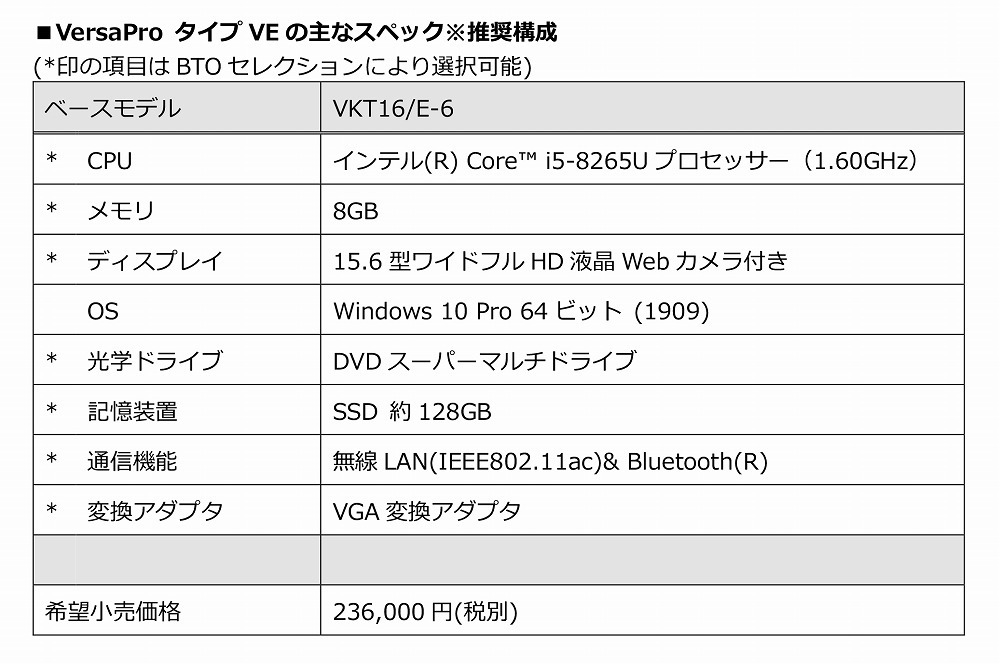 Source link