Woman Work Style
New dimension skin care " 20NEO '' to be close to modern people is born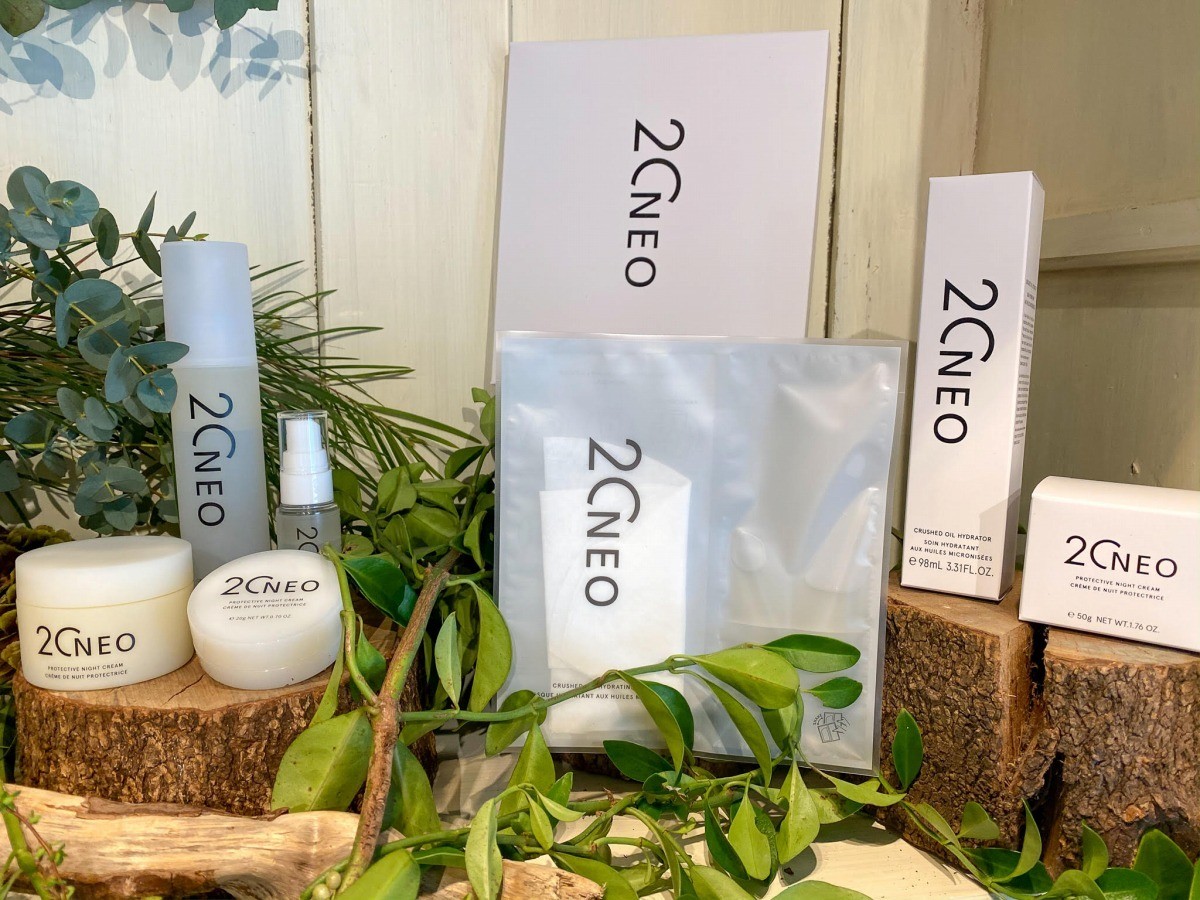 The skin care brand "2.0.1.8 THE COSMETICS", born in the spring of 2017 from Hug & Smile, announced that it will be reborn as "20NEO".
"20NEO" has a brand that "provides beauty one step ahead with technology one step ahead." It is a genderless and ageless brand that embraces changes in the mind and skin of modern people. At the same time, "20NEO" will release three new dimension skin care items.
The lineup of 3 items is as follows.
New sensation moisturizer "Oil Crush Hydrator" 6,600 yen (tax included) (capacity 98 ml) (for 19 ml, 1,650 yen including tax)
" Protective Night Cream '' that protects the skin from blue light 7,150 yen (tax included) (50 g capacity) (20 g, 2,970 yen including tax)
A feeling of openness and unexperienced moisture " Oil Crush Hydrating Mask '' 5,500 yen (tax included) (4 pieces) (1,430 yen including tax for 1 piece)
Moisturizing modern people with oil x lotion, minimal skin care appearance
"Oil Crush Hydrator" is a two-layer type moisturizer containing oil and lotion that contains the blessings of the earth and the sea. Fortunately, it can be used not only on the face, but also on the hair with a fluff. In addition, by using it on top of the make-up, you can not only moisturize but also add the luster of the oil.
Let's explain the three features of "Oil Crush Hydrator".
(1) Oil crush manufacturing method
(2) One oil crush hydrator beauty and effect
(3) Oil x lotion = 2: 8 golden balance
First of all, "Oil Crush Process" is drawing attention. It is a special manufacturing method that nano-encapsulates oil with our unique technology. By doing so, it encourages the moisturizing liquid to penetrate into the stratum corneum of the skin.
This time, oil from the baobab tree growing on the African continent and natural ingredients from the Marula tree are used. It is said that high moisturizing power, skin softening effect, and firm skin can be expected.
Second, the penetration of the nanoencapsulated oil component enhances the effect of delivering the moist feeling of the oil to the inside of the skin. It seems that rice bran oil contained in the oil layer protects the skin surface and prevents moisture from evaporating.
Thirdly, it firmly moisturizes the inside of the skin, leaving no stickiness. And the golden ratio of mixing oil and lotion evenly is a ratio of 2: 8. Since seaweed-derived extract is also used, it seems to have the effect of protecting hair cuticles and the effect of preventing rough skin and improving texture.
Guards unprotected bare skin before going to bed from blue light
"Blue Light" is our nemesis living in the smartphone age. Blue light contains elements that oxidize the skin and cause aging. You can't let go of your smartphone or computer until just before you go to bed … I recommend "Protective Night Cream" for those people.
This product protects against the light damage of blue light and keeps moisture. It will lead to firm skin. "Lutein" extracted from marigold petals seems to be effective in preventing glare damage. In addition, "Bilberry Extract", which leads to a plump, well-textured condition, and "Oobaaosa Extract", which is said to maintain skin elasticity, are also included.
An unexperienced mask that gives a sense of freedom and moisture!
The Oil Crush Hydrating Mask is a luxurious charge mask that uses an entire 19ml Oil Crush Hydrator.
There is also a commitment to the sheet material, with stretchy nylon / polyurethane knitted fabric sandwiched between layers of natural cotton that has a good skin touch. As a result, it has a good elasticity and an excellent fit that makes it stick to the skin. Because of the tightening effect, lift-up may be expected. All the items have a scent of carefully selected essential oils.
Yuki
A writer that covers a wide range of areas, including subculture, entertainment, and gourmet. I especially love movies, ramen and alcohol. He has watched over 770 movies and has been employed by a movie distribution company. Every day, I live in search of unknown and chaotic experiences.
Source link