IT Lifehack
Nintendo Switch exclusive grip " 5in1 gripper '' that can store Switch game cards and realize comfortable operation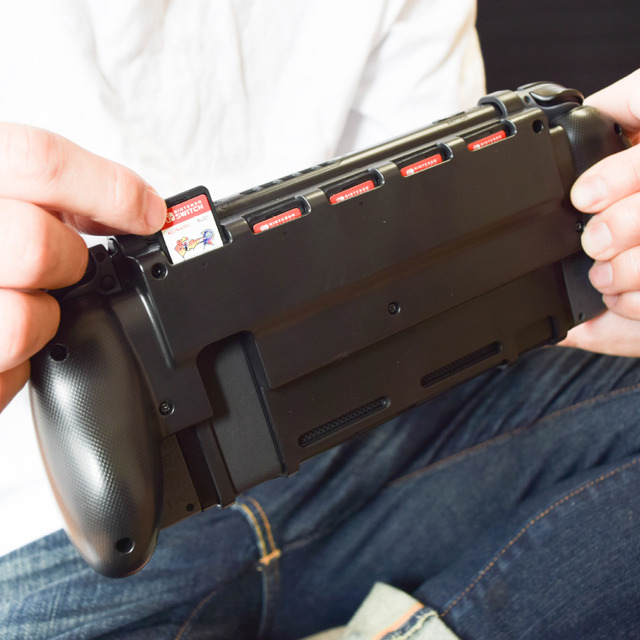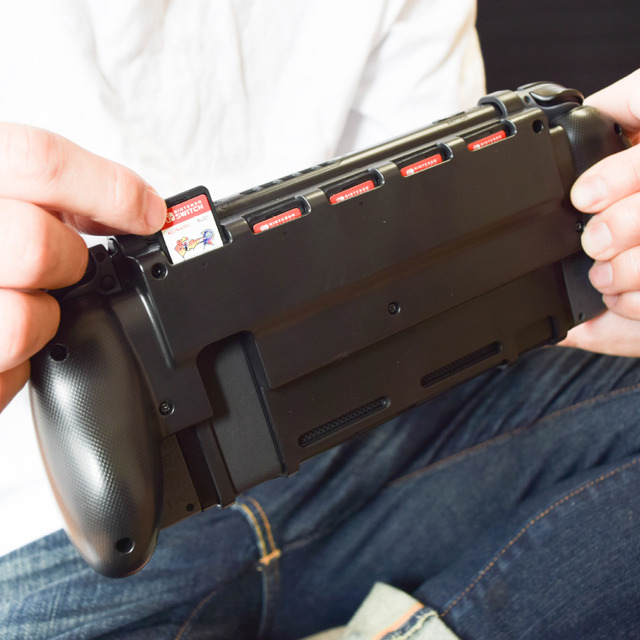 Sanko released the game card storage grip "5in1 gripper" for Nintendo Switch on February 19, 2020. The price is 1,680 yen [tax included].

■ Grip of exclusive design that it is easy to hold and is hard to slip
The "5in1 gripper" is a Switch-specific grip that can store Nintendo Switch game cards. Comfortable operation is possible by grasping the swelled part from side to side. The body is uneven and slippery, preventing accidental drops.
This grip can be used as a stand, so it can be set up. The cable can be plugged and unplugged and charged even when attached.
In terms of design, heat dissipation was secured by designing the exhaust port to be unobstructed. The upper back can hold up to five Nintendo Switch game cards. There is no need to carry a card case separately from the main unit, and it is convenient to swap cards immediately and play.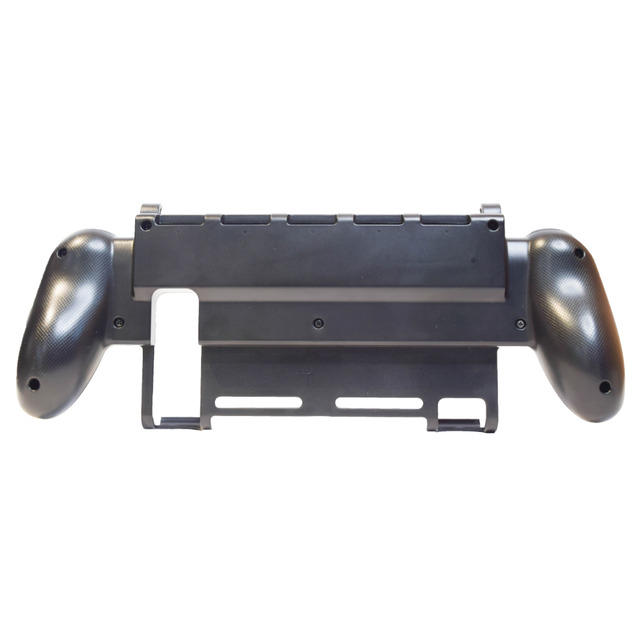 ■ Main specifications of "5in1 gripper"
Size: height 150 x width 270 x thickness 45 [mm] Weight: about 81g
Soft storage capacity: 5
Accessories: body, Japanese manual
Package size: Width 110 * height 295 * depth 56 [mm] Package weight: about 90g
Warranty period: 6 months from date of purchase
■Articles related to digital home appliancesI Read
・Complete wireless headphones " WF-H800 '' that can enjoy music and videos from streaming services with high-quality sound equivalent to high resolution from Sony
・After checking air pressure, rechargeable electric air compressor " handy air pump mini 2 '' that can put air into the tire with one button
・With this, you can transport water bottles easily and efficiently! Sanko's " 4 bottle server attachment for stair trolley ''
・A product that allows you to reconfirm the value of analog records! All-in-one music system "Premier LP" with built-in stereo speakers from ION Audio
・The challenge begins to breathe a new breeze into manufacturing for large companies! Ricoh's first crowdfunding started at Kibidango
Nintendo
2019-11-01
Nintendo
2019-09-27