Headline
NTT DOCOMO, MARKERS, a free application for sharing videos
ド NTT DoCoMo is an application that allows users to pick up scenes from long videos taken with smartphones and camcorders with simple operations on January 20, and safely and securely share videos with family and friends.MARKERSTM"Has been released for free.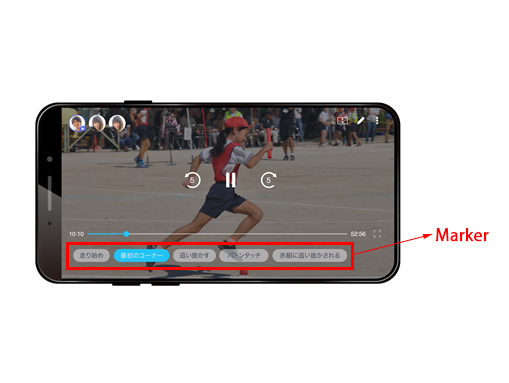 MARKERS is a video sharing application that allows you to easily share and use videos taken with smartphones and camcorders [requires RTMP compatible communication devices] in groups such as homes, club activities and circles.
特 徴 A feature is that a marker can be added to any scene while shooting or watching. This function can be used for a variety of purposes, such as picking up and watching scenes where children are active in events such as athletic meet, and looking back on scoring scenes and important plays in a sports team.
In addition, videos can be shared with a specific group with simple operations, and live distribution within the group can be performed, so that it is possible to communicate with family members, friends, and members who are far away from the video. become.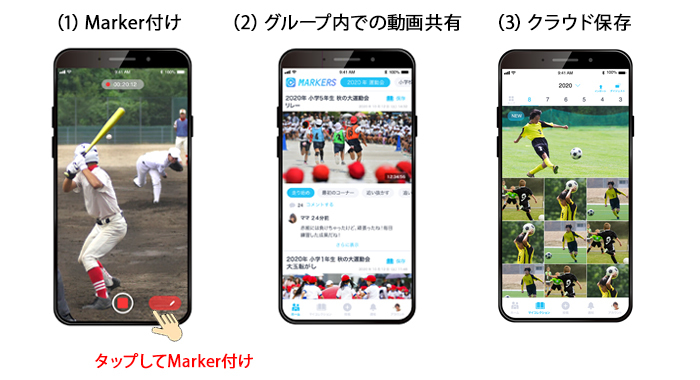 動画 The total capacity of videos that can be shared within one group is up to 30GB. Up to 5 GB for 1 to 5 members, 1 GB x members for 6 to 29 members, up to 30 GB for 30 or more members. There is no capacity limit per video.
Furthermore, by saving videos in the cloud for yourself [the cloud storage capacity for personal use is 5GB], it also supports time-series organization.
MARKIf you install MARKERS on a compatible model and register a nickname, you can use it even if you do not have a DOCOMO line contract. [After 30 days have passed since nickname registration, you can continue using the d account by registering it.]
The company can use it in LTE and Wi-Fi environments, but taking advantage of the high-speed, large-capacity communication characteristic of the 5G mobile communication system [5G], which is scheduled to start commercial service in the spring of 2020, The company says it will make it easier to share many videos and make video playback even smoother.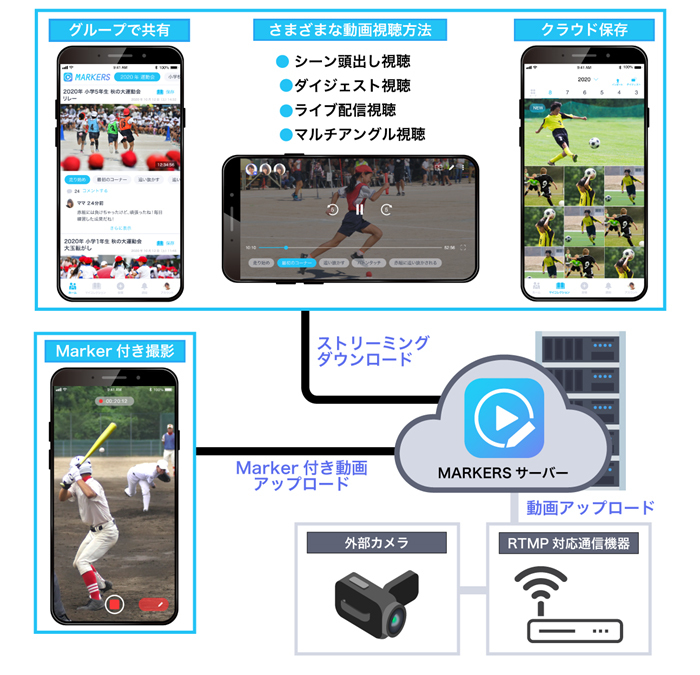 Source link