Headline
Office Phone Reception Agent "fondesk" Wants Home Phone Operators–Avoid "3 Denseness"
Ururu is a reception service for office telephones operated by the company on April 14th.fondesk, "Said that it will temporarily hire employees, such as hospitality and tourism, who are on leave due to the spread of the new coronavirus or are greatly affected by the employment of employees, as telephone operators [outsourcing]. . Application deadline is May 29th.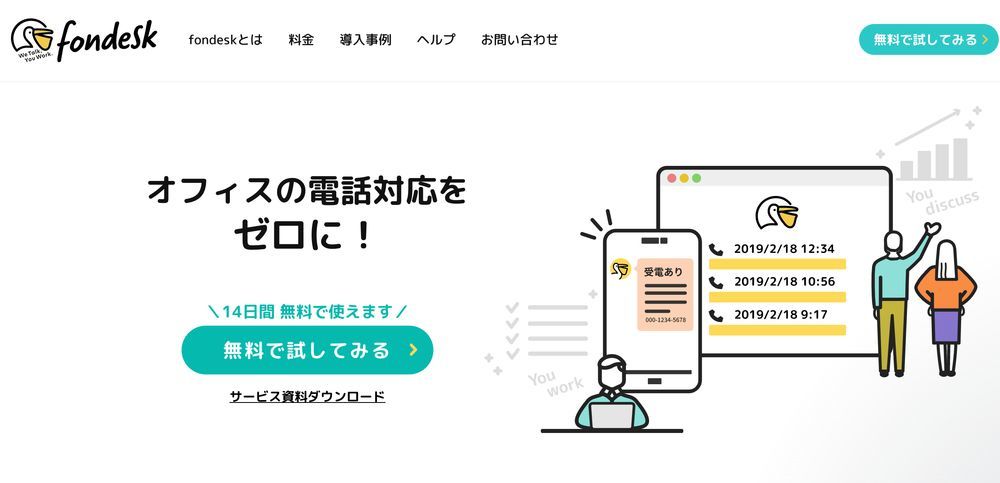 Office phone reception service "fondesk"
Fondesk is a service that acts on behalf of office calls and reports the contents of received calls via chat [Slack, Chatwork, Microsoft Teams, LINE] or email. According to the company, the number of companies using the service has grown rapidly due to the rapid spread of telework. In addition, since there are many industries and employees who have been forced to take leave, they decided to implement this initiative to support such people.
In this service, staff who clear certain hiring standards from among cloud workers who work from home implement telephone calls as telephone operators. Because they work at home, they avoid so-called "three dense spaces" [close spaces, close places, close conversations, etc.], and they say that they can reduce the risk of infection.
However, it is said that not all applicants will necessarily be appointed because the selection will be conducted to maintain the level of telephone operators. Also, since it is an urgent and temporary effort, when the spread of infection subsides and the employment needs of registered companies return, it will be possible to return promptly. The experience of the telephone operator does not matter.
Source link