Headline
Offisis, office lunch social delivery "JOY Ben"
Offisis is Japan's first office lunch social delivery service that implements the function to ask someone to order lunch and receive the ordered lunch on August 24thJOY valve"Was announced on September 1st.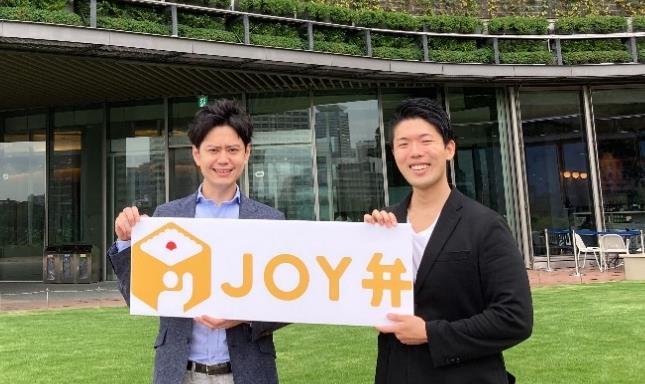 JOY Bento is an app service that allows you to ask someone to order your bento and receive the ordered bento. On the app, a system where a representative in a community [friend, family, colleague, etc.] orders lunch boxes that a representative takes to collect their own lunch while the representative also collects lunch boxes ] Is adopted.
∙ 10% of the total order amount is given to the representative who goes to receive it as points, which can be used for payment for the next lunch order. In addition, points for the number of people can be obtained by collectively receiving for multiple people.
The orderer can receive a bento by paying 10% of the delivery fee, and the restaurant side can introduce the service at the lowest fee in the industry of 10% including the card settlement fee.

According to the company, it provides services from the Hibiya area, which is the center of Japanese business and where a wide variety of office workers are engaged. As a new form of area management that supports restaurants suffering from the new coronavirus, the model of social delivery is said to be distributed nationwide.
As of September 1, when the service will start, it will be available to stores and office workers in Tokyo Midtown Hibiya in Hibiya. It is planned to be deployed in five areas and local governments within 2020.
Source link