Headline
Omron and Uki City, Kumamoto Prefecture Conclude Comprehensive Partnership Agreement–Toward Society 5.0
Uki City, Kumamoto Prefecture and Omron Social Solutions [OSS] announced on March 24 that they have entered into a comprehensive partnership agreement to cooperate and cooperate with Society 5.0, a society that solves regional issues with new technologies. did.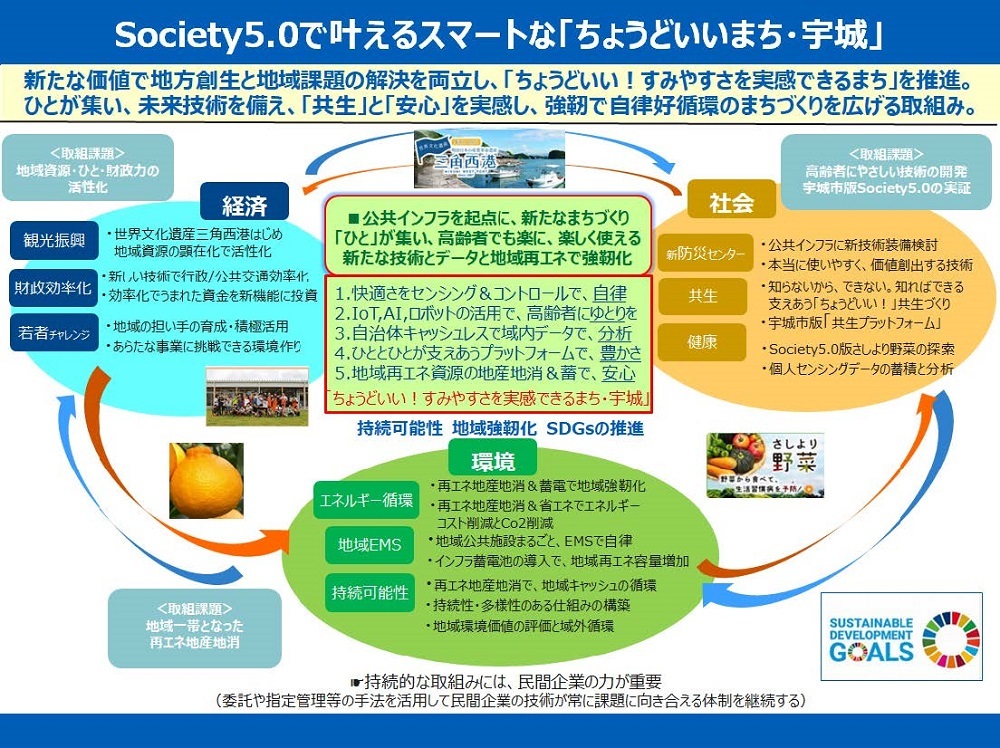 The collaboration includes [1] the demonstration of the Society 5.0 version of Uki City, [2] the revitalization of "towns" and "people" utilizing local resources, and [3] the SDGs through initiatives such as renewable energy. The following four items are related to promotion: [4] the introduction and utilization of new technologies in the health field.
Uki City formulated an IoT implementation plan last year, taking advantage of the early adoption of RPA by local governments nationwide. We are promoting initiatives such as introducing AI-OCR and making cashless, aiming to build a smart local government.
In the future, we will consider implementing new technologies for public infrastructure management, energy circulation from the perspective of the SDGs, and technologies such as AI and 5G for improving the efficiency of public transportation, etc., and realize Society 5.0 in terms of civil life. The company is working with OSS, which has cutting-edge technology, to help them feel this.
OSS aims to realize a society where everyone can live safely, safely and comfortably by solving the problems of local cities in Japan by utilizing the know-how of the social automation business cultivated up to now.
According to the two parties, the immediate action is to use IoT technology to manage the newly constructed disaster prevention base center, remotely monitor and introduce autonomous mobile service robots, and use renewable energy and storage batteries in public facilities. Plans to introduce a management system.
As medium- and long-term initiatives, we plan to build an integrated system that uses AI to monitor elderly people, manage health, make demand bus reservations, and use local currencies.
Source link