Headline
Panasonic, a specialty store of about 7 tsubos of rice balls-using robots, making reservations zero waste
Panasonic has launched a specialty rice ball store. The company's new business creation project "Game Changer Catapult" was opened on February 6 in Hamamatsucho, Tokyo. "ONIGIRI GO" [2-2-9 Hamamatsucho, Minato-ku, Tokyo 1F Sato Building] AdvanceorderMake payments, make rice balls with robots, and provide freshly made rice balls. By using digital technology, in the future, the company aims to realize a labor-saving, small-sized rice ball store that can be operated by one person and one person.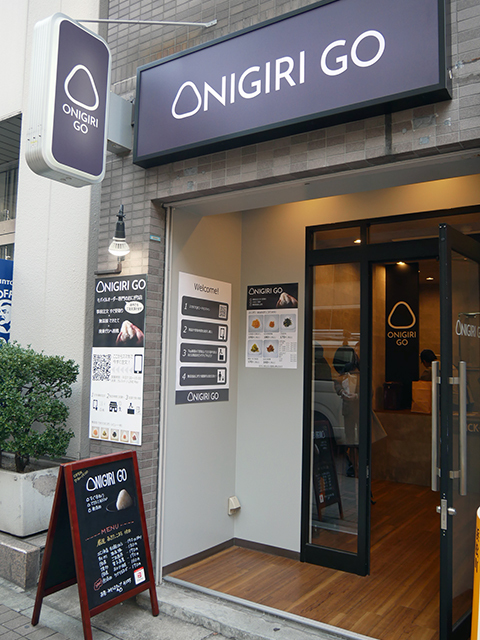 "ONIGIRI GO" opened in Hamamatsucho, Tokyo
Naoya Ikeno, Game Changer Catapult Business Planner, Business Development Center, Strategy Headquarters, Panasonic Appliances Company, commented, " Japanese people buy rice balls on a daily basis at convenience stores, etc., and 8 billion rice balls are consumed annually throughout Japan. However, there are only about 800 onigiri specialty stores nationwide, because the price of onigiri and the cost of operating the store, such as manufacturing and labor costs, are not justified, and you can grasp delicious onigiri. Because there are few people with the technology, if you can create a labor-saving and small rice ball shop using robots and apps, you will be able to eat more healthy food rice balls that can be proud of in the world. If this is successful, we will increase the number of rice ball shops in Japan at a stretch, like "Rakkin Coffee" in China And it would "be able to, put the expectations on the success of this store.
Change Game Changer Catapult has developed OniRobot, a rice ball making machine. For a limited time in Shimbashi, Tokyo in September 2019Experimental storeWe have also been working to open the website.
ON ONIGIRI GO, which was opened this time, is not aimed at improving hardware, but is conducting verification from the viewpoints of the possibility of operating a store in a labor-saving and small size and using applications. Based on the results at the Shimbashi experimental store, the company improved the application, improved the operation, and reviewed the costs, and operated the store reflecting that.
In addition, OniRobot, which has only one in the world, is currently improving it, and this time ONIGIRI GO uses another robot.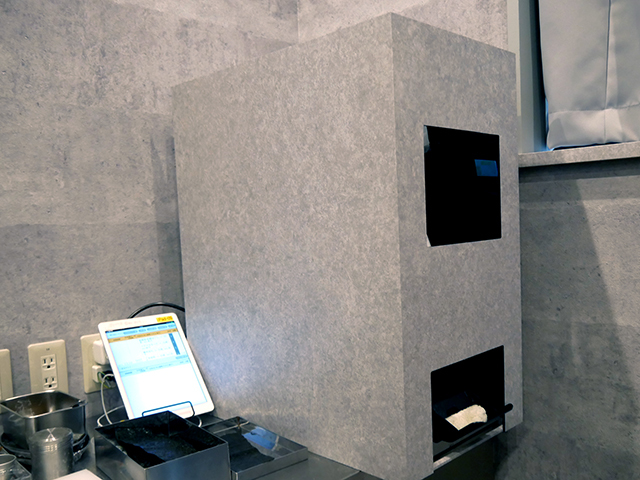 A robot that makes rice balls. This time, use something other than OniRobot
ONIGIRI GO signboard is raised but there is no Panasonic name
ONIGIRI GO is located in Hamamatsucho, Tokyo. It is also about 3 minutes from JR Hamamatsucho Station and Toei Subway Daimon Station. Originally a store opened on the first floor of about 7 tsubo which was originally a curry shop. Because it faces the road leading to JR Hamamatsucho Station, there are many people. The building where Game Changer Catapult is located is also in Hamamatsucho, about 5 minutes from ONIGIRI GO. It is a location where employees can run immediately.
Although the sign of ONIGIRI GO is raised, the name of Panasonic is not dared. However, Panasonic employees are involved in the operation of the store. Ikeno will be the store manager of ONIGIRI GO. On the day of the interview, three employees, including Mr. Ikeno, cook and serve customers in the store, and in front of the store, a tissue containing the introduction of the store is provided by Game Changer Catapult at the Panasonic Appliance Business Development Center. Mr. Kaoru Manabe, who oversees the business, was handing out. You probably don't think Panasonic's head of business is distributing tissue in front of a newly opened rice ball shop.
Mr. Manabe worked happily, speaking to the passersby, saying, "This is not something that I can hardly do in an electronics manufacturer." On the other hand, he wants to be able to commercialize ONIGIRI GO.
By the way, the name of ONIGIRI GO is " GO '' for new stores and service forms, such as " Amazon GO '', an unmanned store in the United States of America, and JR East's ticketless service " Touch by Go! Shinkansen '', etc. Named because it is used.
Here's how ONIGIRI GO works. Using a smartphone, place an order in advance from a dedicated site and go to the store at the designated time, and freshly prepared rice balls are prepared. Takeout accounts for more than 80%, but you can also eat at the three-seat counter provided in the store. You can pay by credit card, LINE Pay, PayPay, etc. In the end, we aim to pay in cashless only by pre-ordering with smartphones in order to streamline store operation, but now we directly visit stores and place orders on the spot. It is possible to pay with cash.
8Eight Panasonic rice cookers are operating in the backyard. In addition, three spare rice cookers are prepared. By using multiple rice cookers that can cook one shobu, it is possible to always make rice balls with freshly cooked rice, and it is also possible to adjust the required amount and cook assuming the pick-up time.
に Onigiri ingredients include Hokkaido red salmon loose, tuna mayonnaise, chicken soboro, sesame kelp, okaka tsukudani, Hakata spicy takana, and Kishu Minami Takaume. Put each ingredient in a small container and prepare a large number of egg cases used in the refrigerator and store them. This is also an idea unique to home appliance manufacturers.
Onigiri rice balls with robot are combined with glue and ingredients and put in a bag to complete. The price varies depending on the ingredients, but ranges from 160 to 190 yen. At the experimental store in Shimbashi, there was a request to reduce the price to 200 yen or less per unit, so we reviewed the cost and realized this price range. Rice uses "Akitakomachi". In the future, we are considering preparing millet rice. The store also sells cup miso soup and PET bottled tea.
Put it in a bag and the rice ball is completed
Modularization of stores enables low-cost, quick opening
池 ONIGIRI GO aims for zero waiting time, zero additives, and zero waste, "said Panasonic's Ikeno.
By specifying the pick-up time on your smartphone, you can provide freshly made rice balls with "zero wait time", and with more efficient store management, you can stick to ingredients and other ingredients, so "zero additive" ingredients Can be used. And by assuming a pre-order, it is possible to reduce waste and achieve "zero disposal".
And what we are particular about the operation of ONIGIRI GO is the realization of labor-saving and small-sized stores.
Currently, the store is operated by 3 to 4 people because it includes immediately after opening, settlement with cash, and correspondence on the spot, but in the future, cooking staff 1 He wants to establish a system that can be operated only by people.
を 持 つ Also, although it has a store space of about 7 tsubo including the backyard, if you limit it to takeout, you only need to set up a reception counter. Even with a small estimate, it is possible to operate in less than half the space, but the goal is high, "I want to aim at opening a store in one tsubo in the end."
ONThe ONIGIRI GO store is now open. A new receiving counter, cooking table, robot installation table, etc. were newly prepared, and the whole was adopted with gray and calm color. We are considering making this a module, and even when opening a new store, using this module makes it possible to open the store quickly and at low cost.
"It is assumed that if there is a little space, it is possible to open a store, and we want to be able to operate a rice ball shop using a corner of a store of a different industry."
営 業 It is business hours from 7:30 am to 3:00 pm on weekdays, and weekends and holidays are regular holidays. For this reason, the actual operation day after opening will be about 10 days, but Panasonic's Ikeno said that there are some responses.
"From the first day of opening, some customers come almost every day, and people from nearby courier companies come two or three times a day. They can eat rice balls easily. , It feels that it is a healthy food, and when you actually run the store, you can see how many visitors you have and how much you can sell to make it profitable. There is also a response that the realization of a labor-saving and small-sized store will create an onigiri store.We are not planning to open a new store at this time, but we want to take that into consideration. Aim for the success of this store. "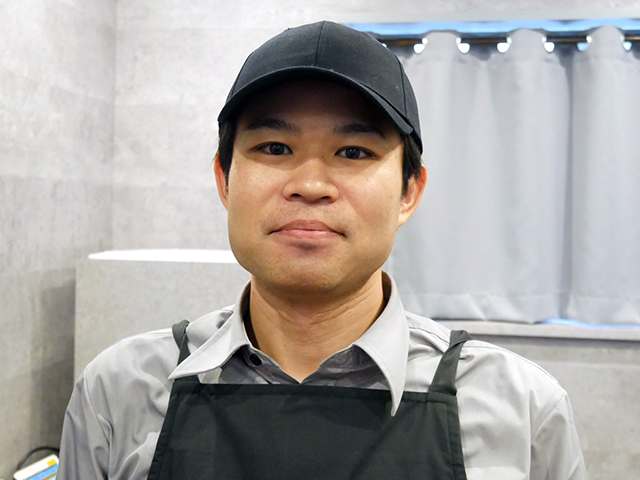 Naoya Ikeno, Game Changer Catapult Business Planner, Business Development Center, Corporate Strategy Division, Panasonic Appliances Company
The store operation deadline has not been determined at this time, and we aim to visit 200 people a day at first, and as the next step, we aim to visit more than 300 people, which are popular rice ball restaurants in Tokyo.
On the other hand, while feeding back on ONIGIRI GO's efforts, we also worked to improve OniRobot, which is also an element that promotes the expansion of ONIGIRI GO's stores.
What kind of results will the ONIGIRI GO's first store, which has finally opened, produce? And can this be linked to commercialization? The OniRobot project has finally entered the production phase. The future movement is noticed.
Source link