Headline
Parking reservation service "akippa" starts cooperation with Yahoo! Car Navi
On February 25, Yahoo announced that it started linking with the parking reservation service "akippa" in its free car navigation application "Yahoo! Car Navi" [iOS / Android].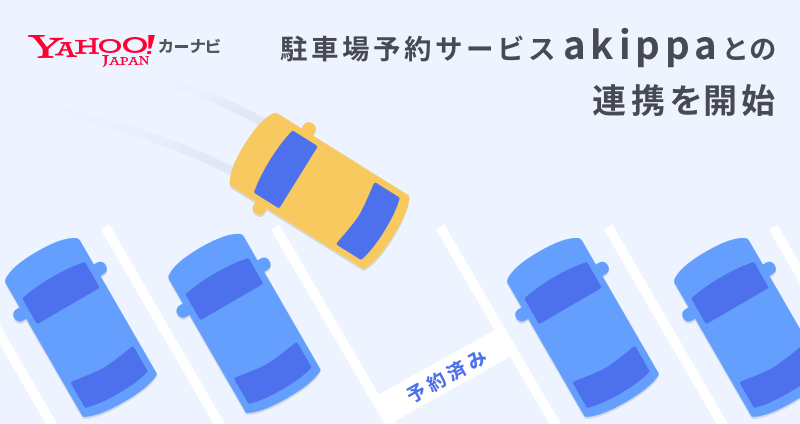 "Yahoo! Car Navi" and "akippa" collaborate
Aki "akippa" is a service that provides a reserved parking lot by utilizing vacant spaces such as uncontracted monthly parking lots and vacant lots in private homes. The number of parking lots has reached a total of 33,000.
連 携 With this cooperation, it is possible to reserve a parking lot registered with "akippa" on "Yahoo! Car Navi" before driving. As a result, during events where many people gather, such as sports games and concerts, it is possible to prevent the situation that "there was a car to go to the site but the parking lot is not vacant." "Can be suppressed. In order to make a reservation, membership registration and login to "akippa" are required.

Akippa can be reserved on the screen of "Yahoo! Car Navigation"
According to akippa, which provides "akippa", "prowl traffic", which seeks for empty parking lots and travels recently, has become a cause of congestion and is becoming a social issue. It is said that suppressing this "prowl traffic" will lead to alleviation of traffic congestion, reduction of stress during driving, and effective use of time.
On the other hand, Yahoo! Car Navi has offered functions such as support for safe driving as well as route guidance to destinations since the service was launched in 2014. In June 2019, the company introduced a search and reservation function for parking lots registered in the BLUU Smart Parking, a parking sharing service provided by SoftBank. This cooperation with "akippa" means that the number of parking locations that can be reserved has increased.
Source link