Technology
" Patisse Donut Collection '' collaborated by the world's highest patissier and Misudo All 6 kinds of tasting reviews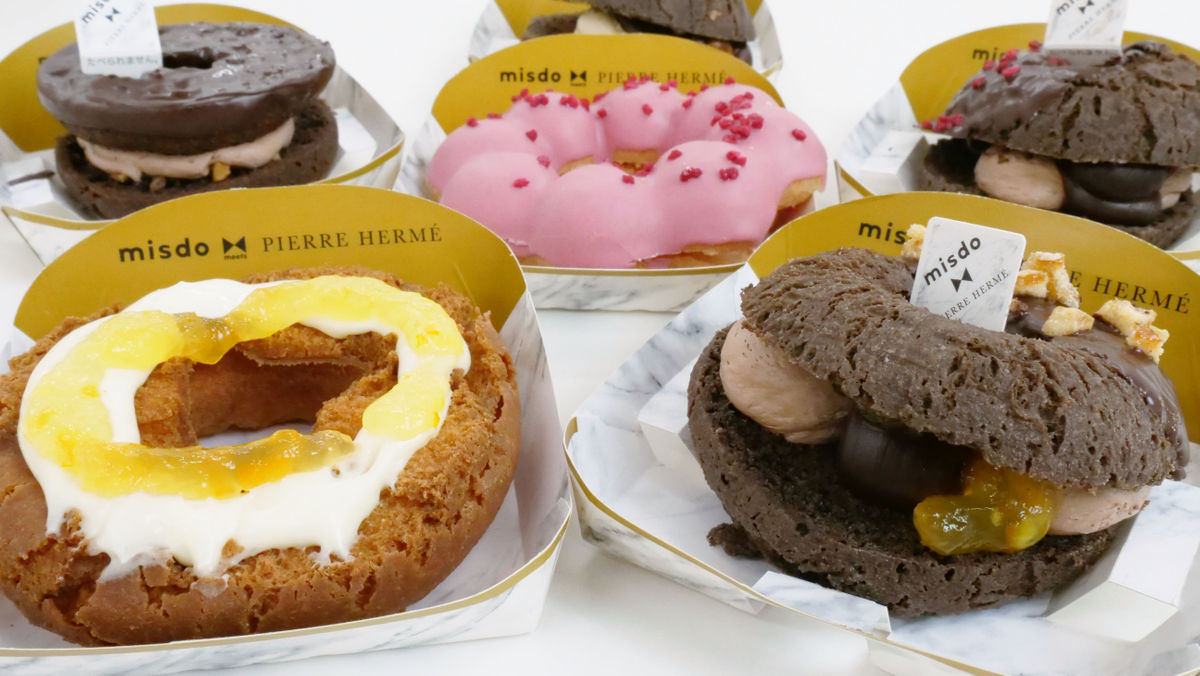 " Patisse Donut Collection '' collaborated by the world's highest patissier and Misudo All 6 kinds of tasting reviews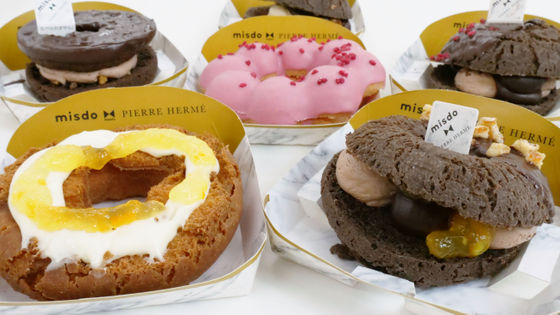 On January 10, 2020,Patisserie Picasso"Flavor Magician"Kitchen emperorThe world's highest patissier, which is known asPierre HermeMr. Donuts jointly developed "Patisserie Donut CollectionIs now available. Patisserie run by ErmePierre Herme Paris"There are six types of donut with sweets as motifs, so I tried them all.
misdo meets PIERRE HERMÉ Patisserie Donut Collection | New Products | Mr. Donut
https://www.misterdonut.jp/m_menu/new/200110_001/
Arrived at Mr. Donut.
All six kinds of Patisserie Donut Collection were lined up in the showcase.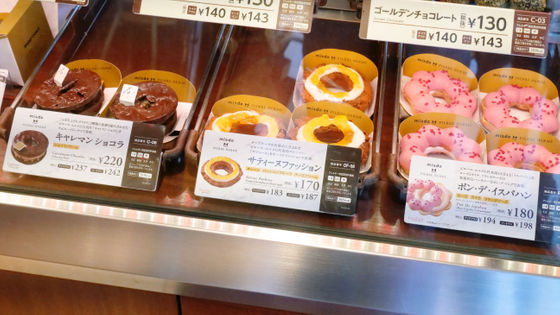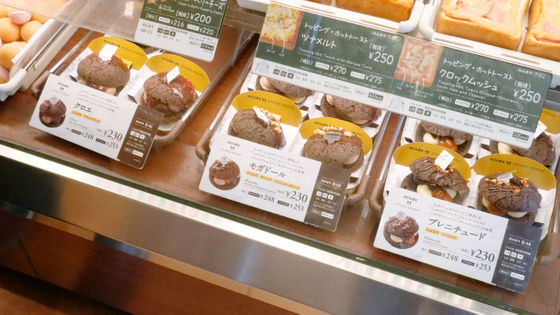 At the store you purchased this time, you can buy 2 items from "Chloe", "Mogador", "Prenitude" and 1 item from "Pont de Ispahan" and "Satine Fashion" Had been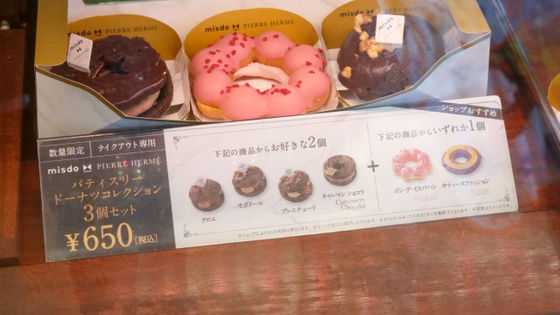 This time, I purchased all six kinds of Patisserie Donut Collection. The Patisserie Donut Collection was put in a marbled, luxury box.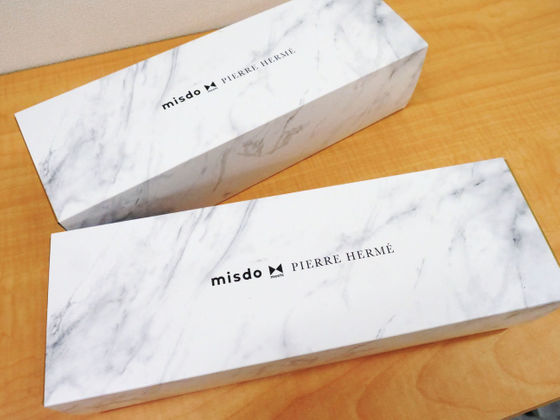 Opened.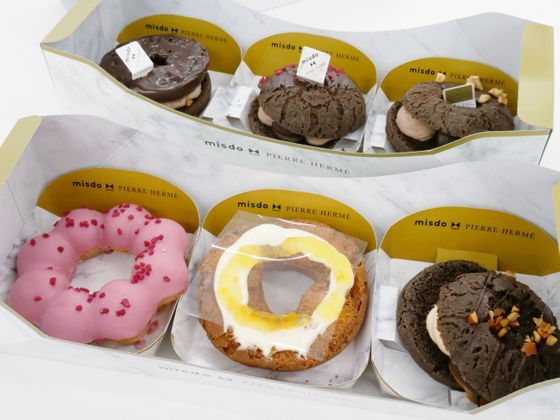 First,Pont de Ispahan"(180 yen excluding tax). This donut is a sweet that is synonymous with Pierre HermeIspahan]Is fused with one of Mr. Donut's sign products, Pont de Ring. Rhamboise-flavored chocolate that coats the donut surface is topped with Rhamboise granules.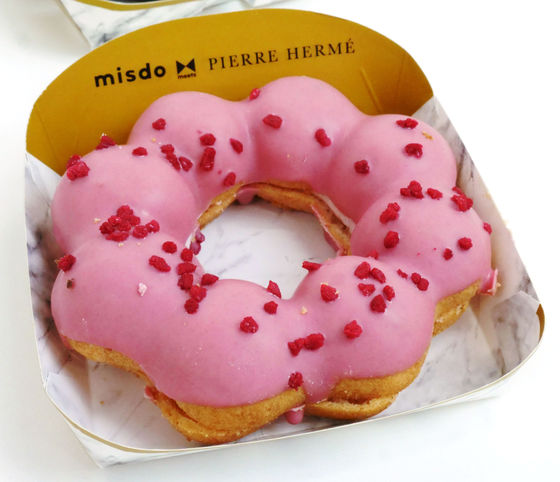 Inside is rose and litchi flavored cream.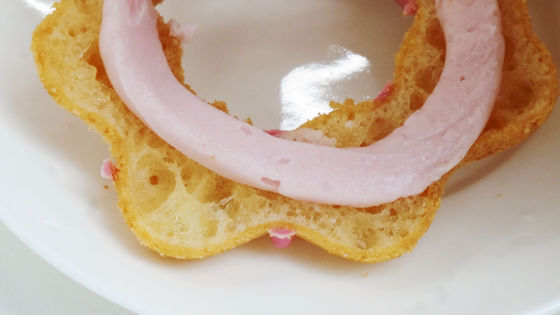 As soon as you eat, the scent of rose spreads in your mouth. At first glance, it is a shocking rose flavor, but by the time it becomes full, the flavor of rhamboise is effective and it has changed to a sweet and sour taste rather than sweet. The aftertaste feels like a lychee, giving the impression of a donut with a variety of flavors over time. The texture is completely Pont de Ring, but the taste is a mysterious donut similar to Ispahan.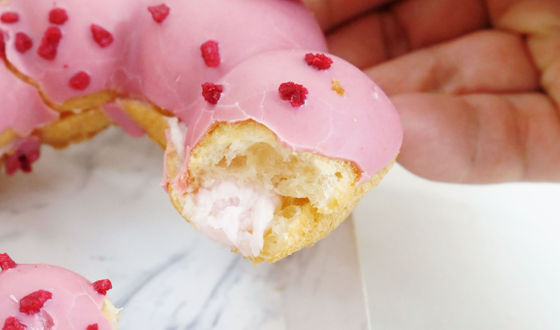 next"Satine fashion(170 yen excluding tax). One of Pierre Herme's three major flavorsSatine"Is an old fashion collaboration menu.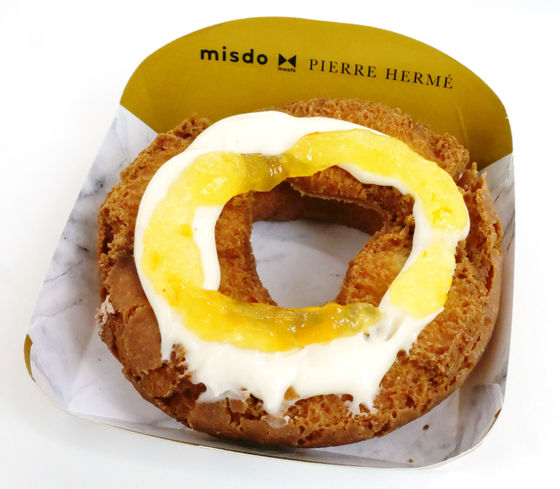 Topped on a cheese cream like moose is satin jam of orange and passion fruit.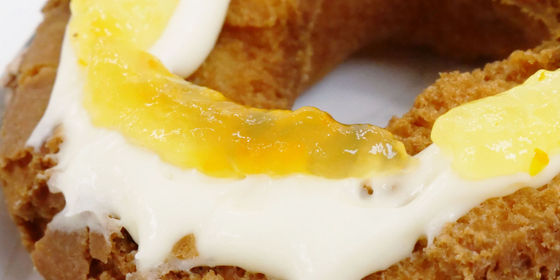 Satin jam of flavored passion fruit adds refreshing sweetness to the moist dough of old fashion. When you put it in your mouth, the freshness of Satine jam spreads, the richness of cheese cream will feel stronger as you continue to eat, and finally the three elements that the taste of old fashion remains I enjoyed a well-balanced and harmonious taste.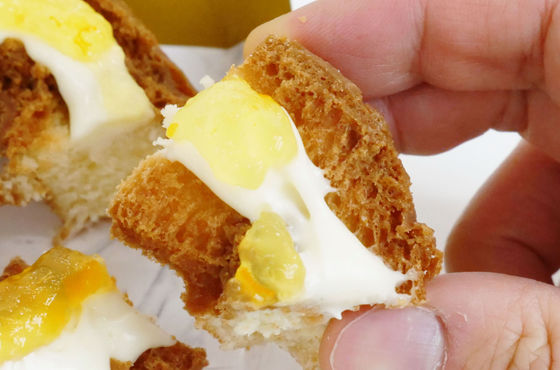 Then, "Caleman Chocolat(220 yen without tax). Sweets of the same name by Pierre HermeCaleman ChocolatDonut that reproduces three kinds of textures of "Fwari, Trolli, and Crisp". The top is coated with chocolate, which indicates a harder texture.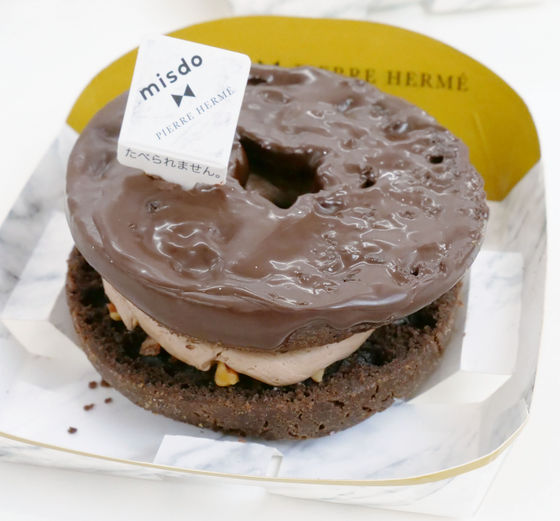 In the middle is ganache whip, ganache cream and canning almonds.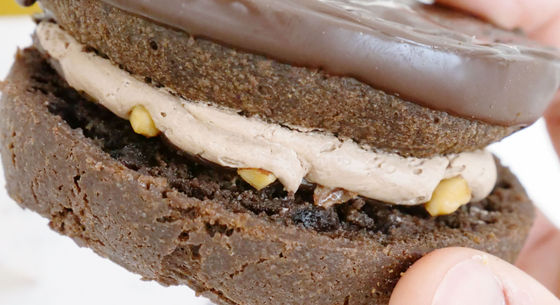 From the beginning to the end, it is a dish that can enjoy rich chocolate with a low sweetness. On the other hand, the three types of textures, Fwari, Trolli, and Crisp, were not conspicuous, and the overall texture was moist. Occasionally the texture and taste of almonds and the smooth texture of the whip are accentuated, but the taste of ganache whip and ganache cream could not be distinguished.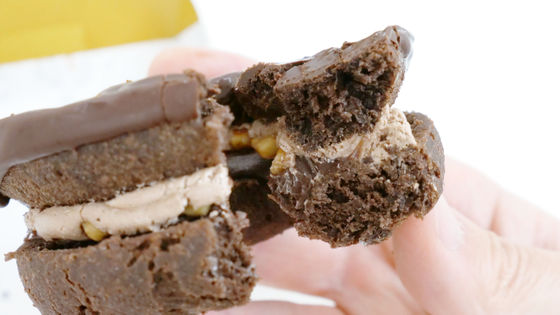 "Chloe(230 yen excluding tax) is a donut with a chic combination of gorgeous framboise and bitter chocolate.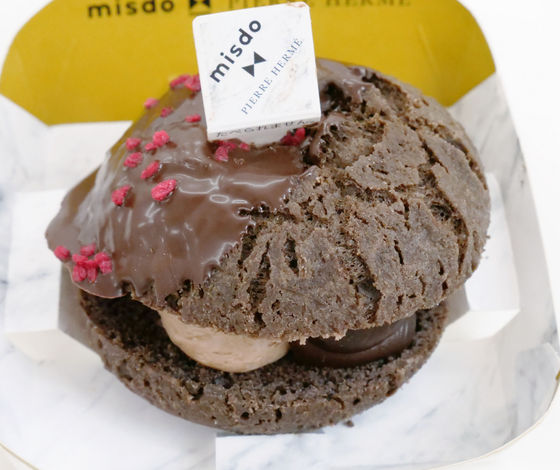 Framboise granules are topped over the chocolate coating.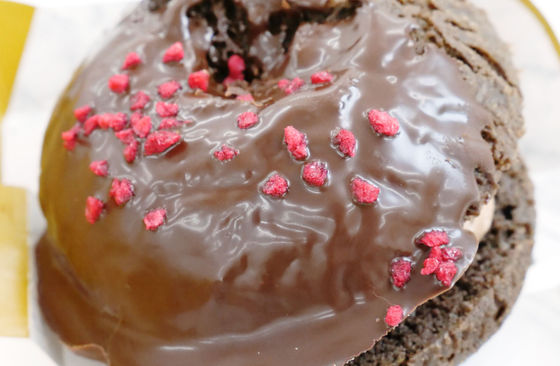 Sandwiched are ganache cream, ganache whip, and framboise jam in the center. In the image below, you can see red Framboise jam behind the brown and light brown cream.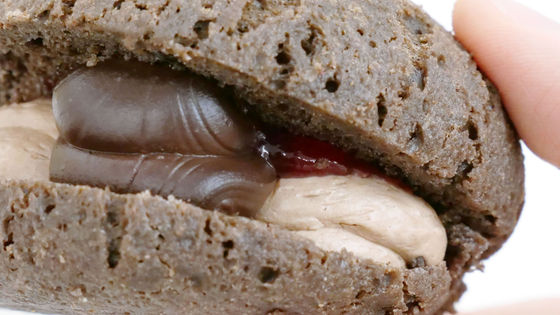 The point that you can enjoy rich chocolate is similar to "Caleman Chocolat", but the taste of sour framboise is strong and the impact of chocolate is overwhelmed when it disappears in your mouth. Framboise granules were as large and hard as a grain of pearl and had a different texture.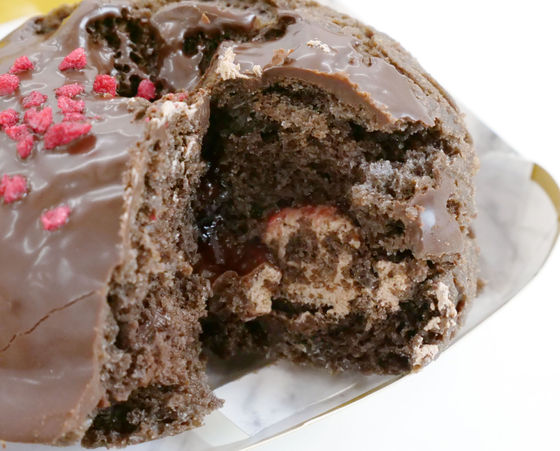 next"Mogador(230 yen without tax)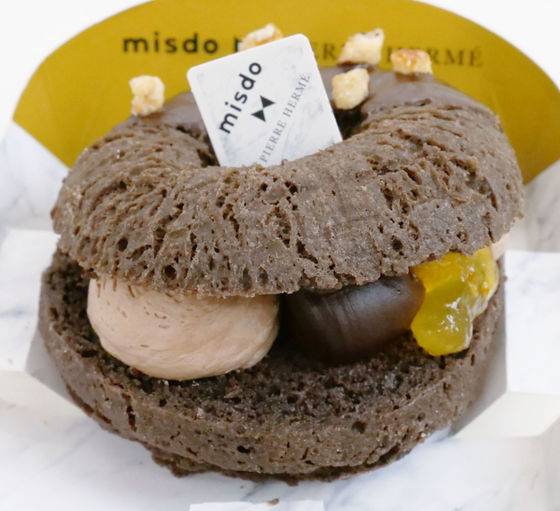 An orange peel is topped on the chocolate coating.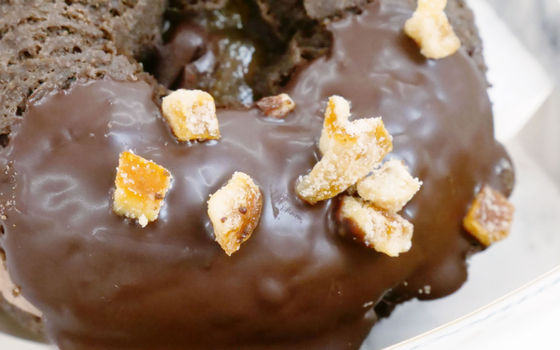 Mogador is a chocolate donut with orange and passion fruit jam in addition to ganache cream and ganache whip.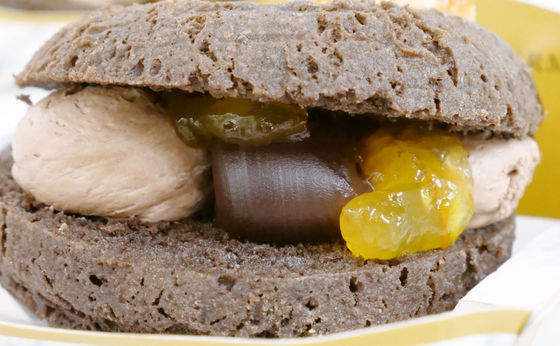 The impression that the refreshing sweetness of the orange makes it easy to eat heavy chocolate. Satine fashion using orange and passion fruit jam has a well-balanced mix of jam and old fashion, while the combination of mogador chocolate and jam is a chocolate taste if you think it's a jam in your mouth However, it was a mysterious sweet that tasted like a jam if you thought it was chocolate.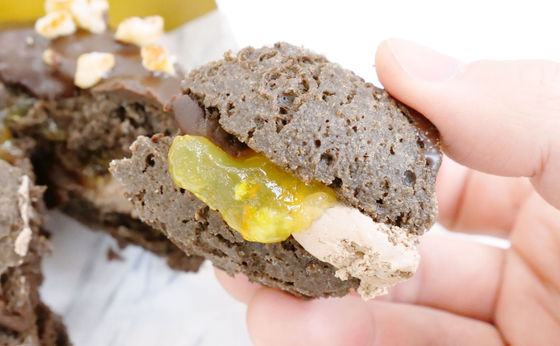 "Plenitude(230 yen without tax) is a chocolate sweet that combines salted caramel cream and chocolate.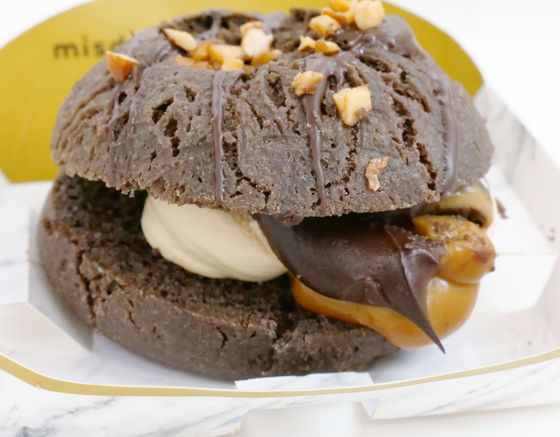 The toppings are chocolate and candy almonds.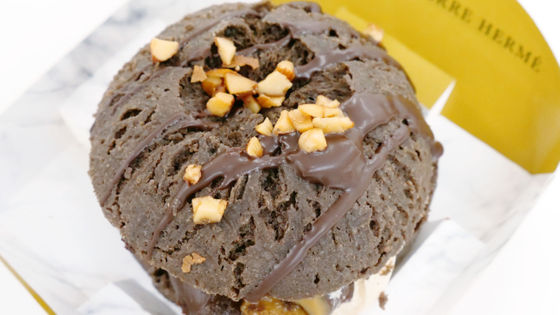 Salted caramel cream, salted caramel whipped and ganache cream.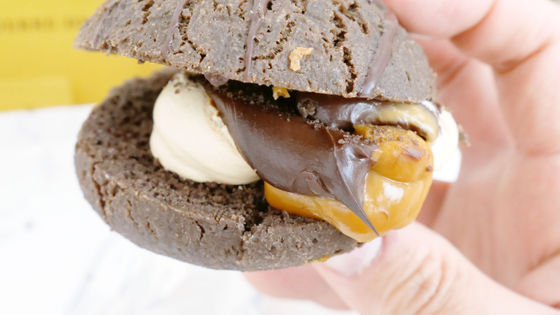 When I try to eat it, I can feel the strong taste of salted caramel, as if I wondered if I had salted caramel mousse. The taste of chocolate gradually increases as you continue to eat, but the aftertaste is also caramelized, and you can hardly understand the taste of crunchy canting almonds. It was a chocolate sweet that did not disappoint the expectations of those who like caramel.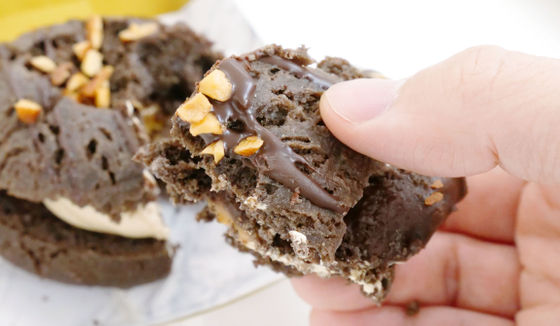 The Patisserie Donut Collection will be available from 10 January 2020 at Mr. Donuts except at some stores.
Also, from the same day, Mr. Donut's standard menu "Pon de Ring"renewalSo, let's check this too.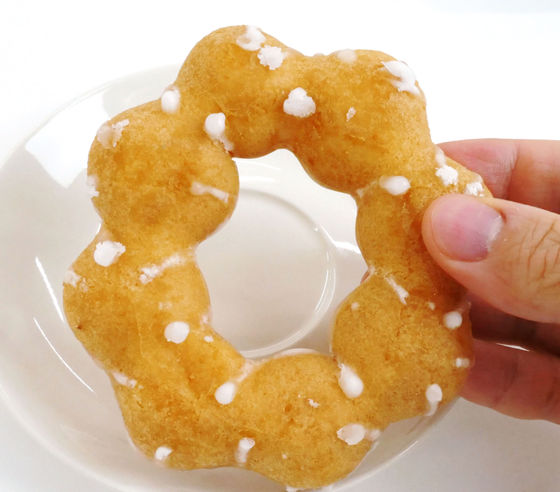 According to the renewal, Pont de Ring's greatest feature, "the texture of the fabric" has been enhanced.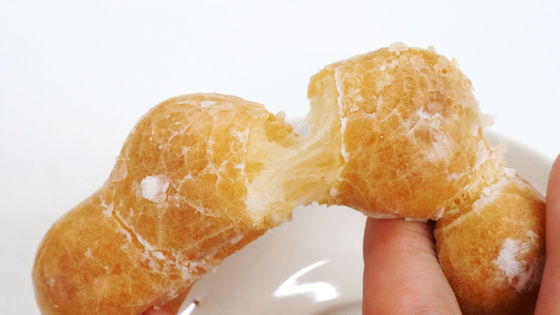 When several editorial staffs ate the food, some people said that it was "moist", but most of the editorial staff answered "I don't understand the change." Even after the renewal, it may be that you can enjoy the same deliciousness as before.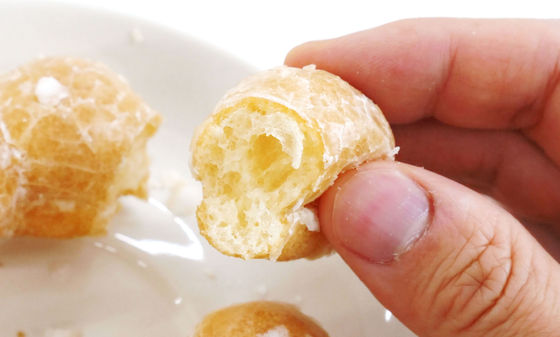 In addition, the price of Pon de Ring and Pon de Kokuto has been increased by 10 yen including tax, and the price of Pon de Strawberry by 11 yen including tax.
Copy the title and URL of this article
Source link