Headline
PayPay to return 40% to eight food and beverage companies-mentioning entry into financial services such as Coca-Cola and three beef bowls
PayPay, jointly invested by SoftBank Group, SoftBank and Yahoo, will launch a new campaign for all smartphone users on January 17: "40% return at more than 6,500 famous food chains nationwide" It announced that it will start from February 1 to 29.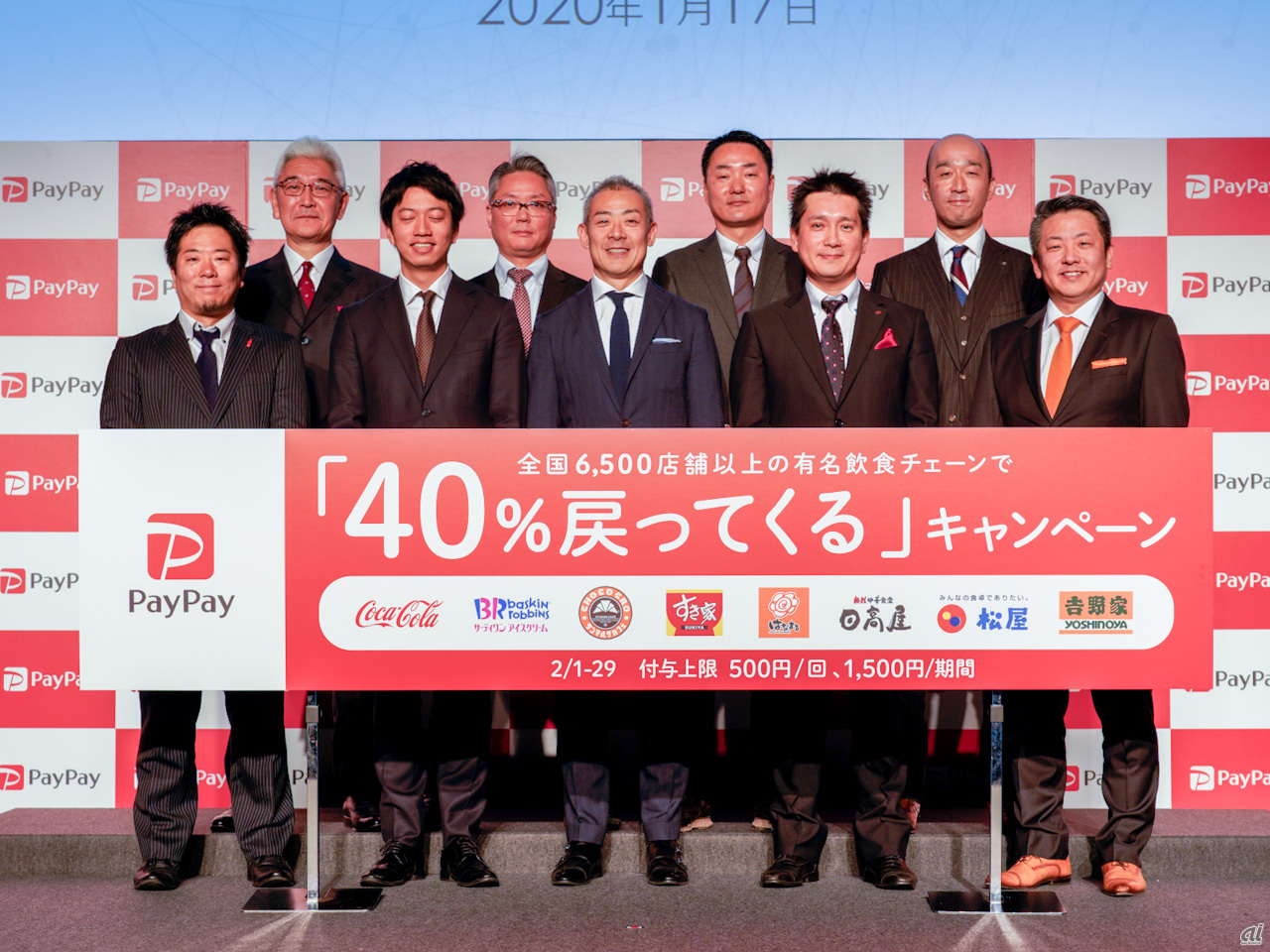 This means that at 6,500 food chains in Japan, a 40% return will be provided up to a maximum of 500 yen per transaction and up to 1500 yen per period. If you are a Yahoo! Premium member, you can get up to 50% off. The campaign will be held as "Always somewhere exciting." The target stores are Coca-Cola vending machines [only Coke ON Pay compatible models installed at 210,000 locations nationwide], Thirty One Ice Cream, Saint Marc Cafe, Sukiya [available from February 1], Matsuya, Yoshinoya, Hidakaya , It becomes a Hanamaru udon. A campaign is also planned for supermarkets in March.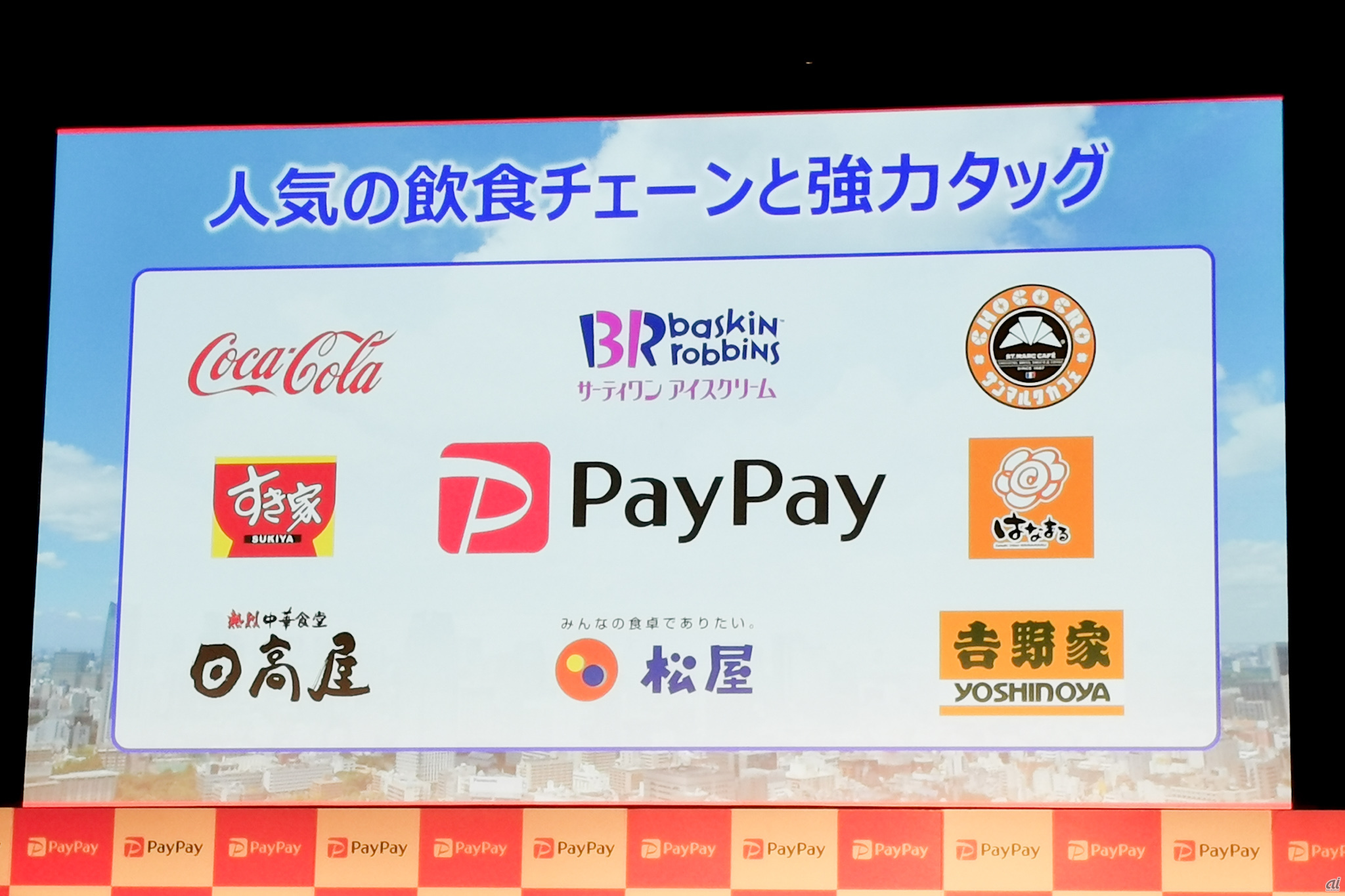 8 companies participating in the 40% return campaign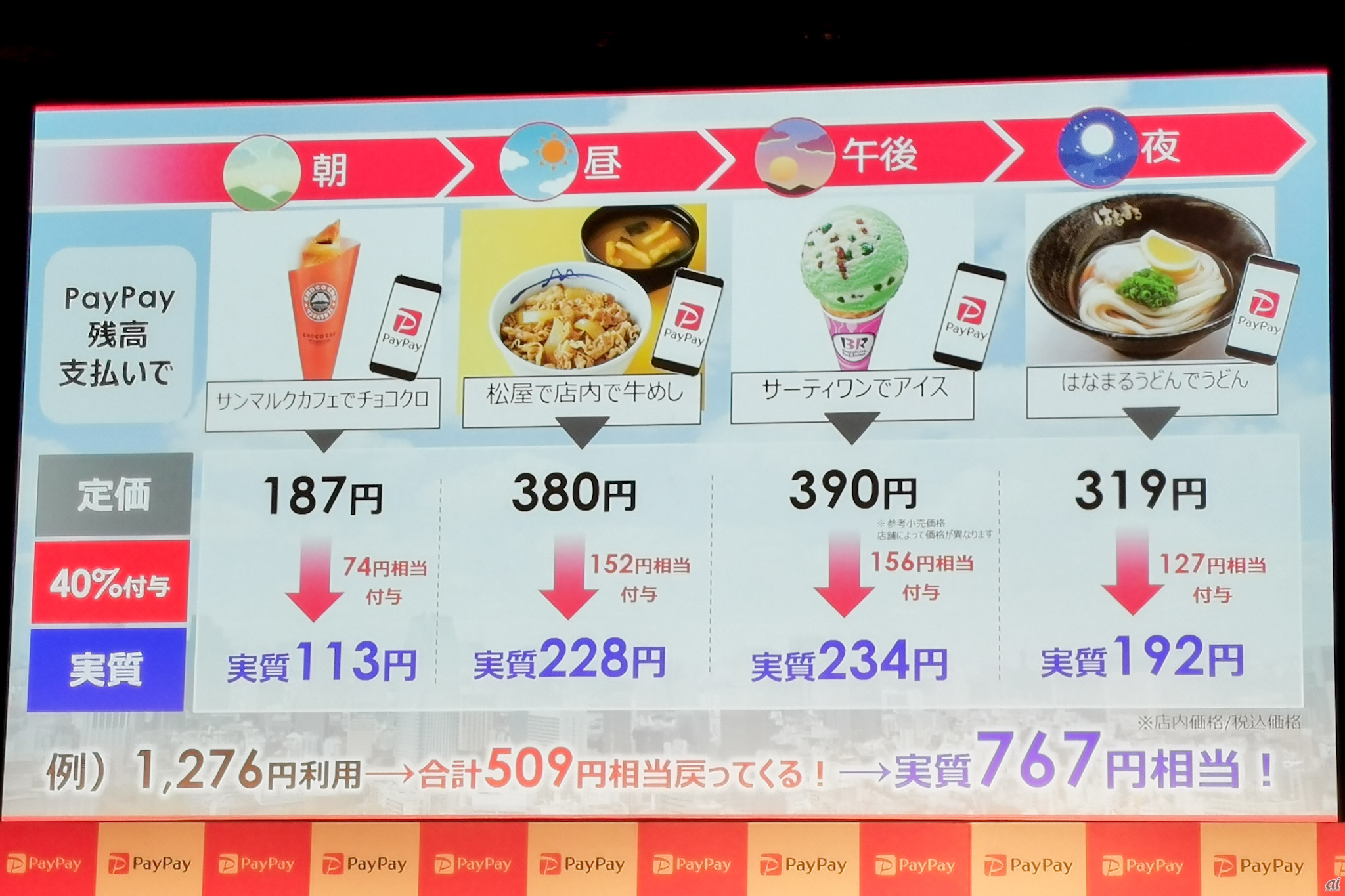 Mention financial services entry
一 Ichiro Nakayama, President and CEO of PayPay, who spoke at the campaign presentation, mentioned financial services for the first time. The company aims to provide financial services such as personal loans, business loans, investments, postpayments, and insurance services by 2020 as part of the "super app". In addition to our own services, we develop multi-partners in cooperation with other companies such as financial institutions. Introduce financial services that are compatible with users in PayPay.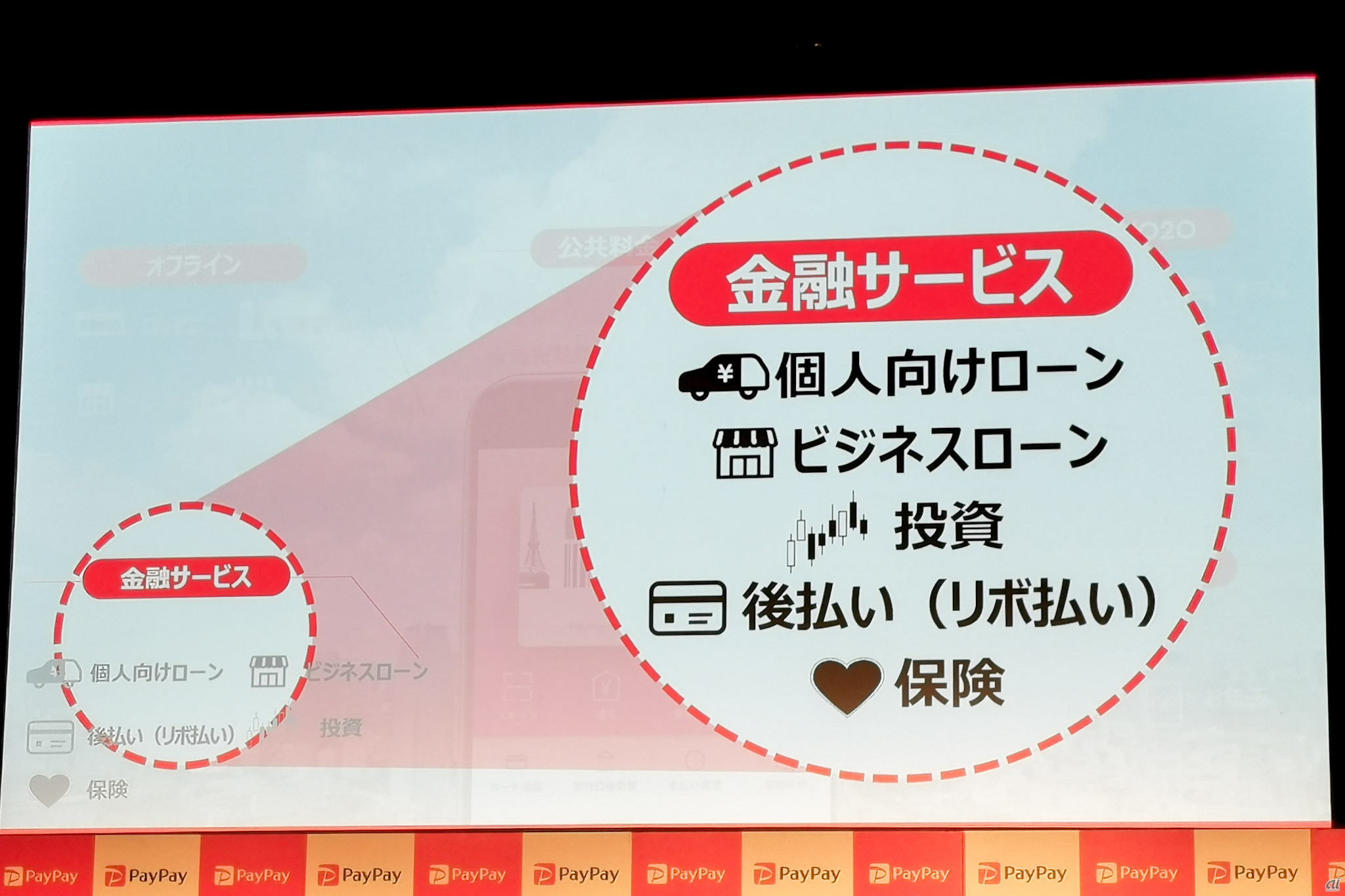 To provide personal loan, business loan, investment, postpayment, insurance and other depositing services
Nakayama commented on the reasons for providing financial services: "We want to provide services that are closely related to our daily lives. Finance is indispensable. We will do this in PayPay as one of the Zems." I think that you can flexibly deploy using smartphones.I think that it can be done on a daily basis or even on an hourly basis.Because you can deploy services quickly, you can start immediately if you want today. Unique financial services. " The company expects to provide multiple providers, with some services already under development and the main focus is on payments, so the company plans to roll out services that have a high affinity with payments.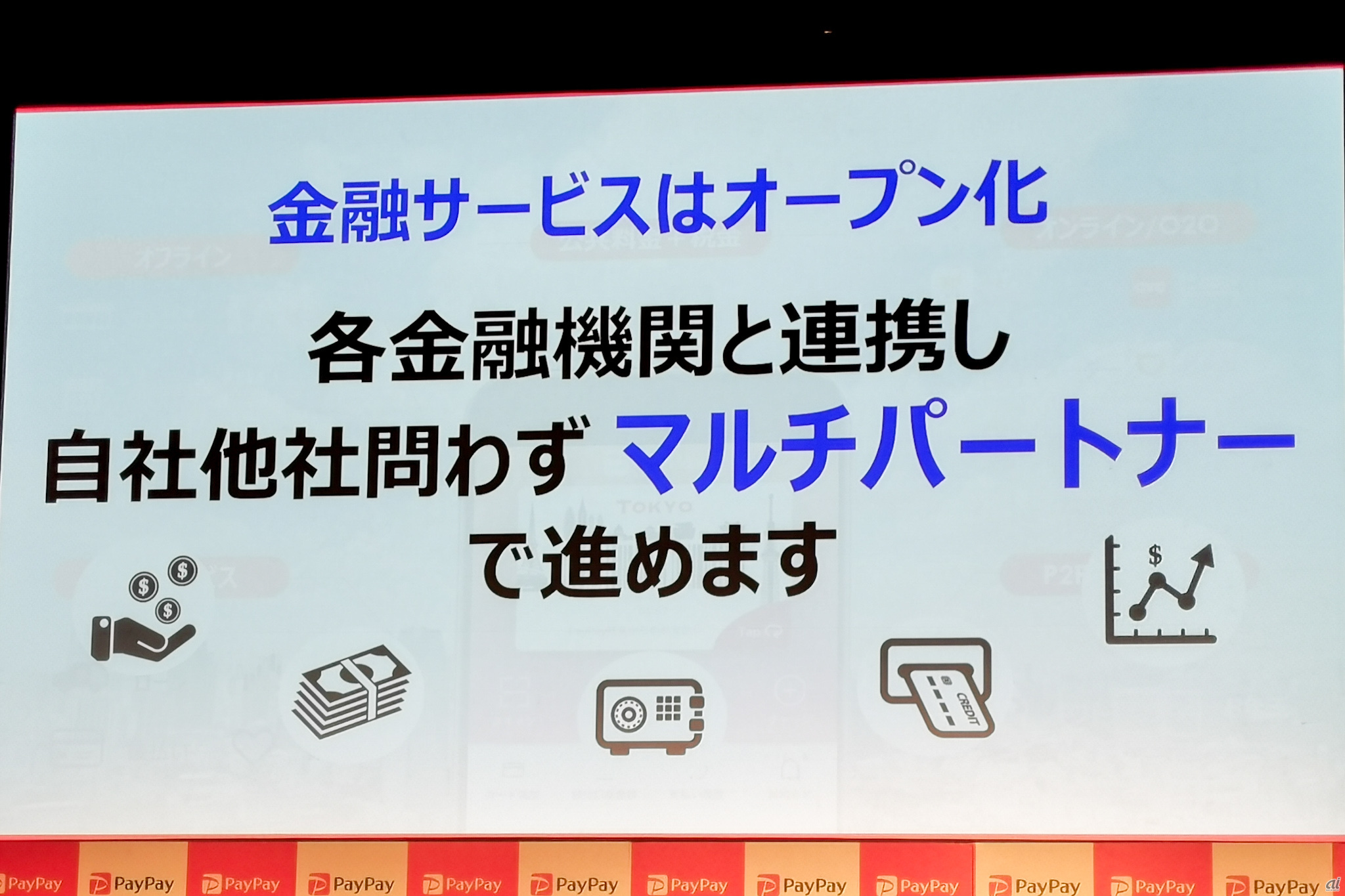 Financial services adopts multi-partner
LINE is a competitor
PaPayPay is a mobile payment service launched in October 2018. The number of users has exceeded 23 million, the number of merchants is 1.85 million, and the number of payments is more than 100 million per month. It is said to have increased 22 times compared to December 2018 when the first topical 10 billion yen return campaign started. Of the 1.85 million member stores, 800,000 local stores are said to be located. This is the result of steady sales activities by 20 sales offices nationwide.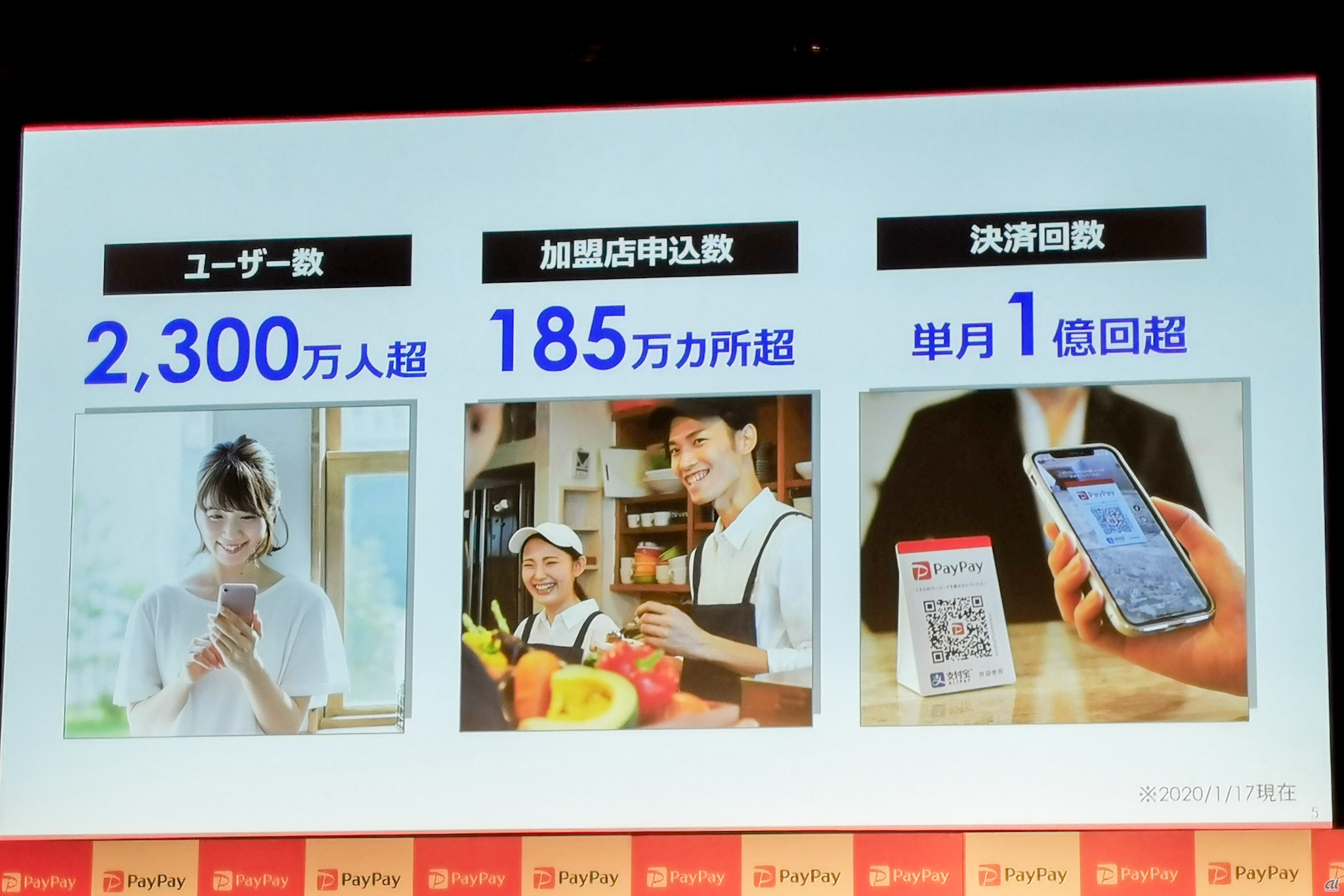 Number of payments exceeded 100 million
Mr. Nakayama commented on the influence of PayPay on the merger between Yahoo and LINE, saying, "I have not talked about anything with LINE and there is no fixed story. At this time, it will be a competitor," until after the merger. LINE Pay is supposed to be a competitor.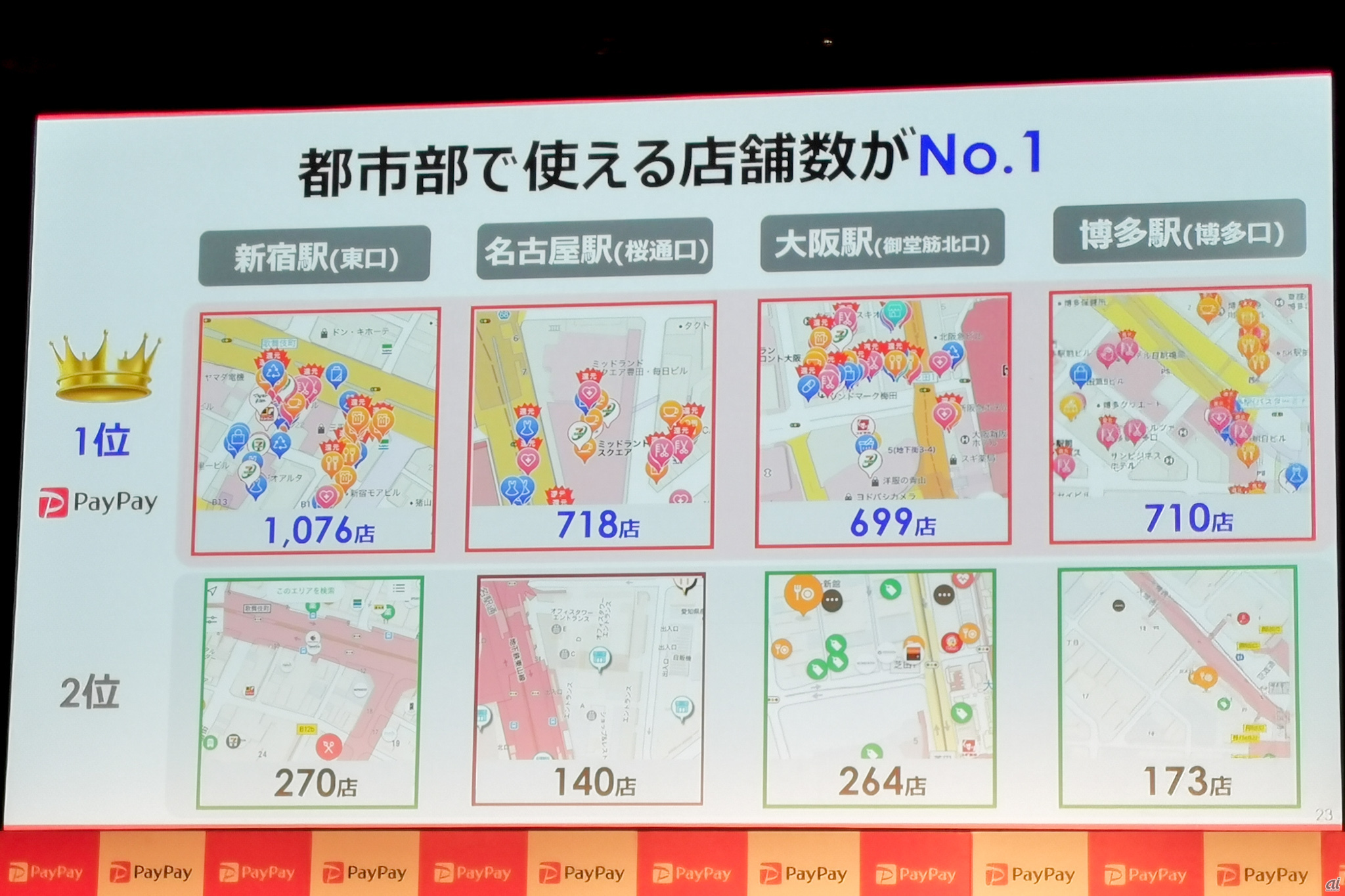 According to a survey of cashless service stores in 100 locations nationwide, PayPay ranked first in all 100 locations. The photo shows an urban area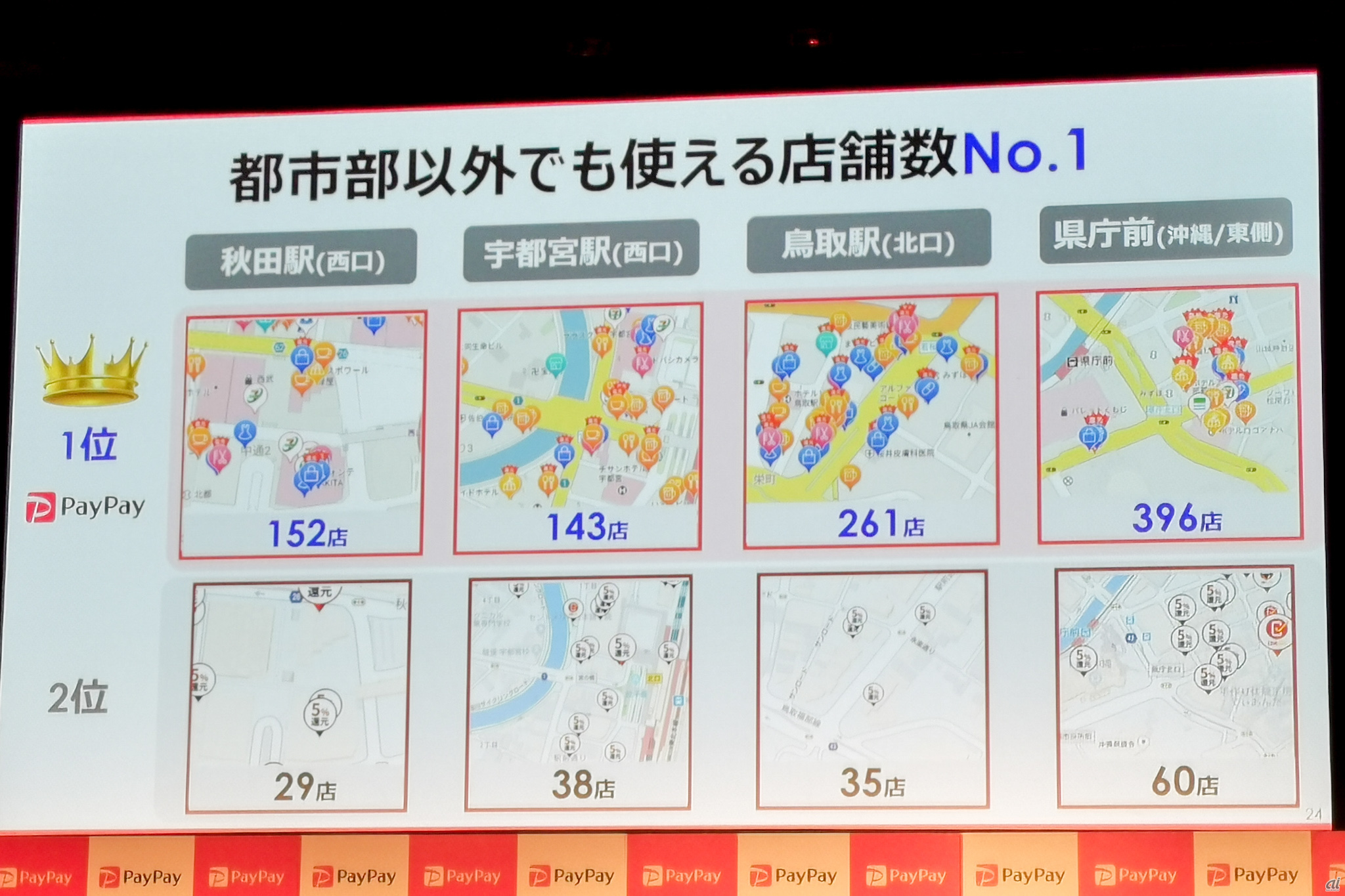 It was said that it was the first place outside the city
Source link