Woman Work Style
PEACH JOHN's younger sister brand has appeared! For girls seeking happy stimuli every day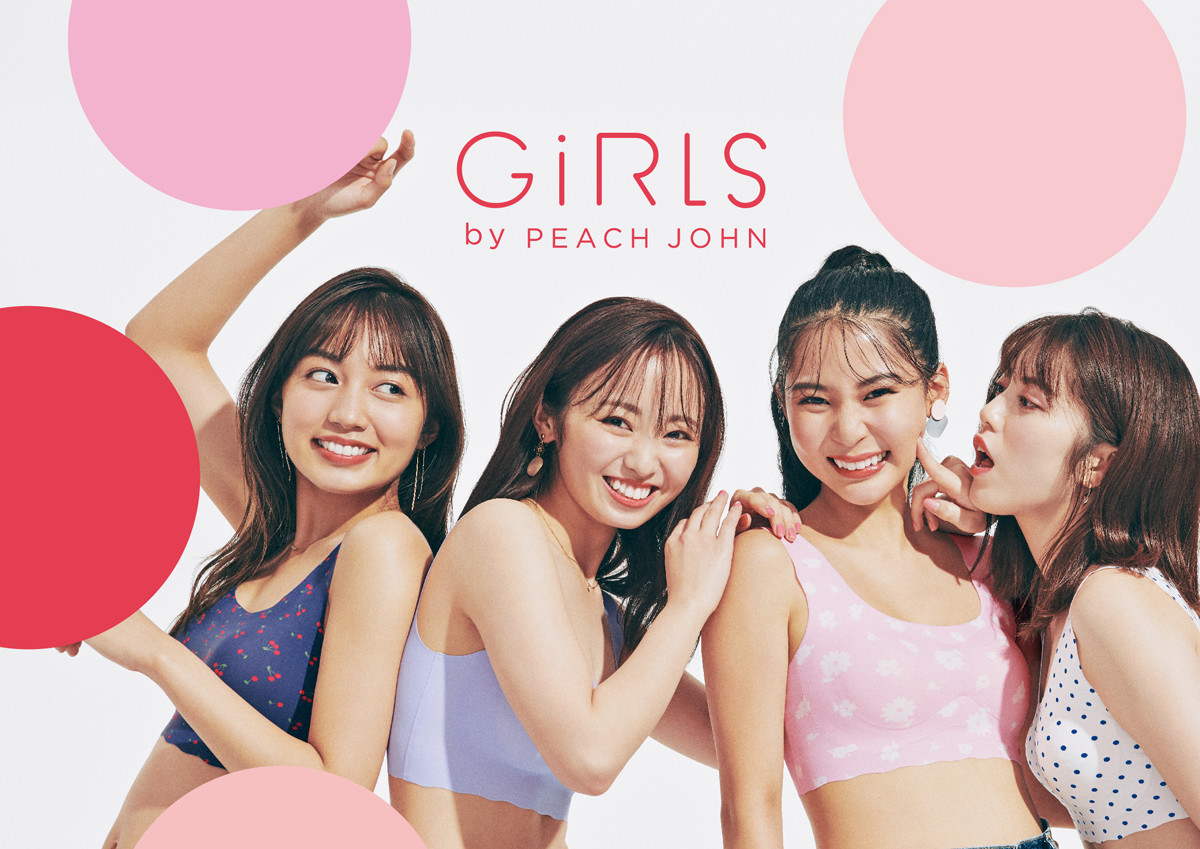 Peach John held a premiere of "GiRLS by PEACH JOHN" on January 30 in front of SHIBUYA109, which was launched as a sister brand of PEACH JOHN. Yui Imaizumi, Hikari Kuroki, Michi and Ena Nakano, who appeared in commercials as brand models, appeared and talked about the appeal of the product.
What is " GiRLS by PEACH JOHN ''?
"GiRLS by PEACH JOHN" was born for a girl who seeks a happy stimulus every day. It features a cute appearance that tickles the girl's heart, as well as an affordable price with a set of bras and shorts starting at 1,980 yen.
The product is available in three lineups: "Nachia Colle", "Rira Colle", and "Mori Colle". It can be used for various scenes, such as a girl who wants to be free from cramping and a girl who wants to play on a special day because she has a tight cleavage.
HAPPY if you wear it with your friends
At the premiere, we released commercials and making videos for new brands. Four guests said, "I enjoyed it very much.
When asked what kind of person you would like to wear, "Rirako" is non-wired and it is not easy to tighten. Therefore, it is recommended for those who like easy bras, "said Kuroki. Mr. Nakano commented, "The design is so cute, I want you to put it together with friends. It would be fun if you stay at a party."
Peach John will hold an event in front of SHIBUYA109 from January 30 to February 1 to commemorate the brand's debut. We will hold a lottery where you can create an original tote bag for free with live print and post a picture taken at a special photo spot on Instagram and win the new product "Peasy".
Products can be purchased on the official PEACH JOHN mail order site and stores (except some) nationwide. If you buy it at a shop, the pink dots are in a cute color box, so it will be popular not only for yourself but also as a gift for friends.
Source link