Technology
People who use cash have halved in just a few days due to the influence of the new coronavirus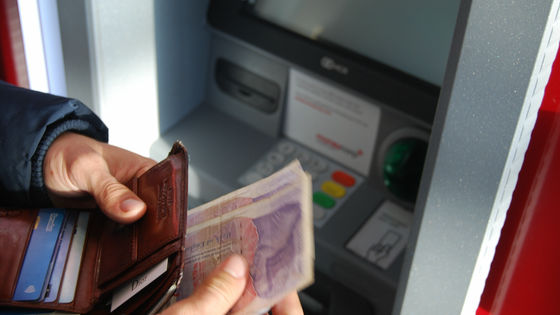 People who use cash have halved in just a few days due to the influence of the new coronavirus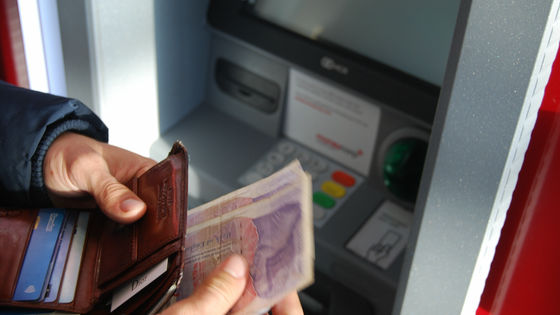 New Coronavirus measures in the UKCurfewAnd people are required to refrain from going out of the city in an unnecessary and urgent manner. Similarly, many stores have been closed in the UK to stop the spread of infectious diseases, and in just a few days the use of cash across the UK has been cut in half, according to a leading newspaper, Guardian.
UK cash usage halves within days as shops close due to coronavirus | Money | The Guardian
https://www.theguardian.com/money/2020/mar/24/uk-cash-usage-halves-in-few-days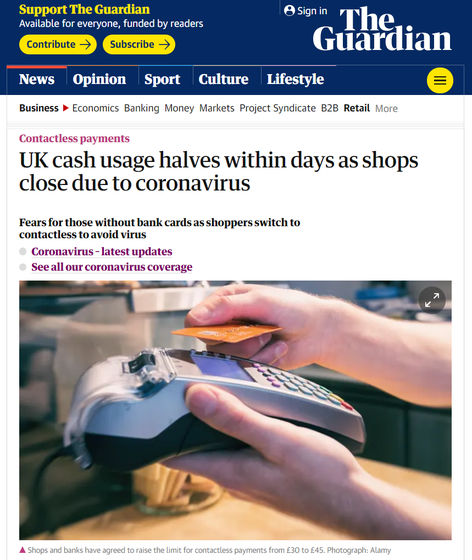 Operate the UK's largest ATM networkLINKAccording to the company, cash use in the UK has been halved in just a few days. This is in addition to the curfew issued in the UK,Contactless paymentIt is thought to have been caused by one of the causes of the " transition to '' and " concern that viruses are lurking in banknotes ''
According to LINK, the company's ATM system is operating normally and working with banks and regulators to enable ATMs to withdraw cash. However, LINK states, "Consumer ATM and cash use has fallen significantly by about 50% in the past few days, as many continue to wait at home according to national instructions. This trend is likely to continue, "he says. ATMs and cash use are expected to continue.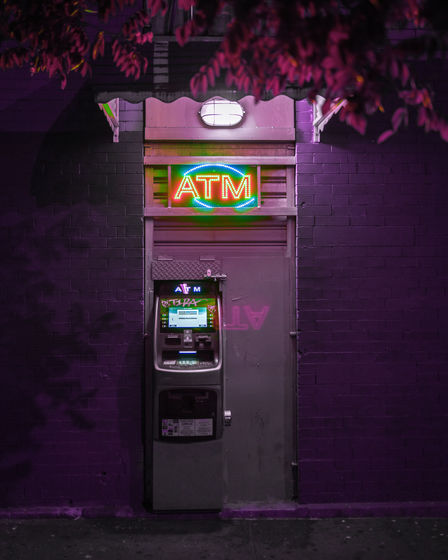 Also, in the UK, some retailers have refused to pay in cash and are asking for credit card payment. A British consumer organizationWhich?"We are concerned that many stores will not be able to pay for utilities, because some stores have refused to pay in cash," said Gareth Shaw, head of the financial sector.
"Government and retailers both rely on cash, and hundreds of people without bank cards have a new way to make cash payments so that they can buy essentials during these difficult times. We need to find a way, "says Shaw.
On March 23, 2020, the UK Retail Association and the bank raised the payment limit for contactless payment from £ 30 (about 4000 yen) to £ 45 (about 6000 yen)agreementDid. A major UK bankUK FinanceCommented on the increase in the credit limit for contactless payments, stating, "Given the pace at which this change is being rolled out, all retailers, including those facing the effects of the new coronavirus, will be subject to limits. It will take some time for the increase to take effect. "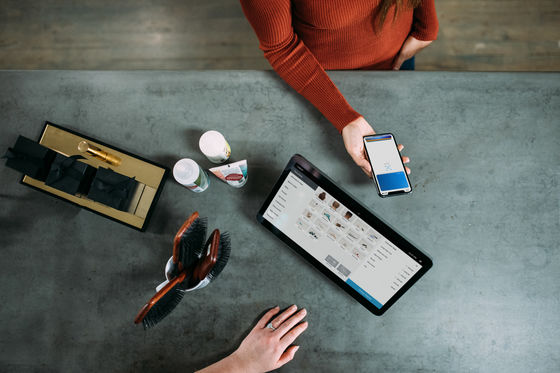 If you use Apple Pay, one of the contactless payments, there is no official credit limit, but some retailers in the UK have their own limits. However, as cash use declines, retailers "are facing pressure to lift restrictions on contactless payments," the Guardian points out. In addition, retailers must pay a fee of £ 5 or more to implement contactless payment.
LINK notes that when using an ATM, "LINK recommends the same general hygiene measures when using an ATM: wash your hands as soon as possible and touch your eyes, nose and mouth. Please don't do that. "
Copy the title and URL of this article
Source link