Headline
Pixel 4's " Motion Sense '' lifted in Japan-operable without touching smartphone
は Google announced on February 4 that it will launch a gesture function "Motion Sense" in Japan on its smartphone "Pixel 4" that can be operated without touching the terminal. It will also implement updates to the Google Assistant already implemented in English-speaking countries.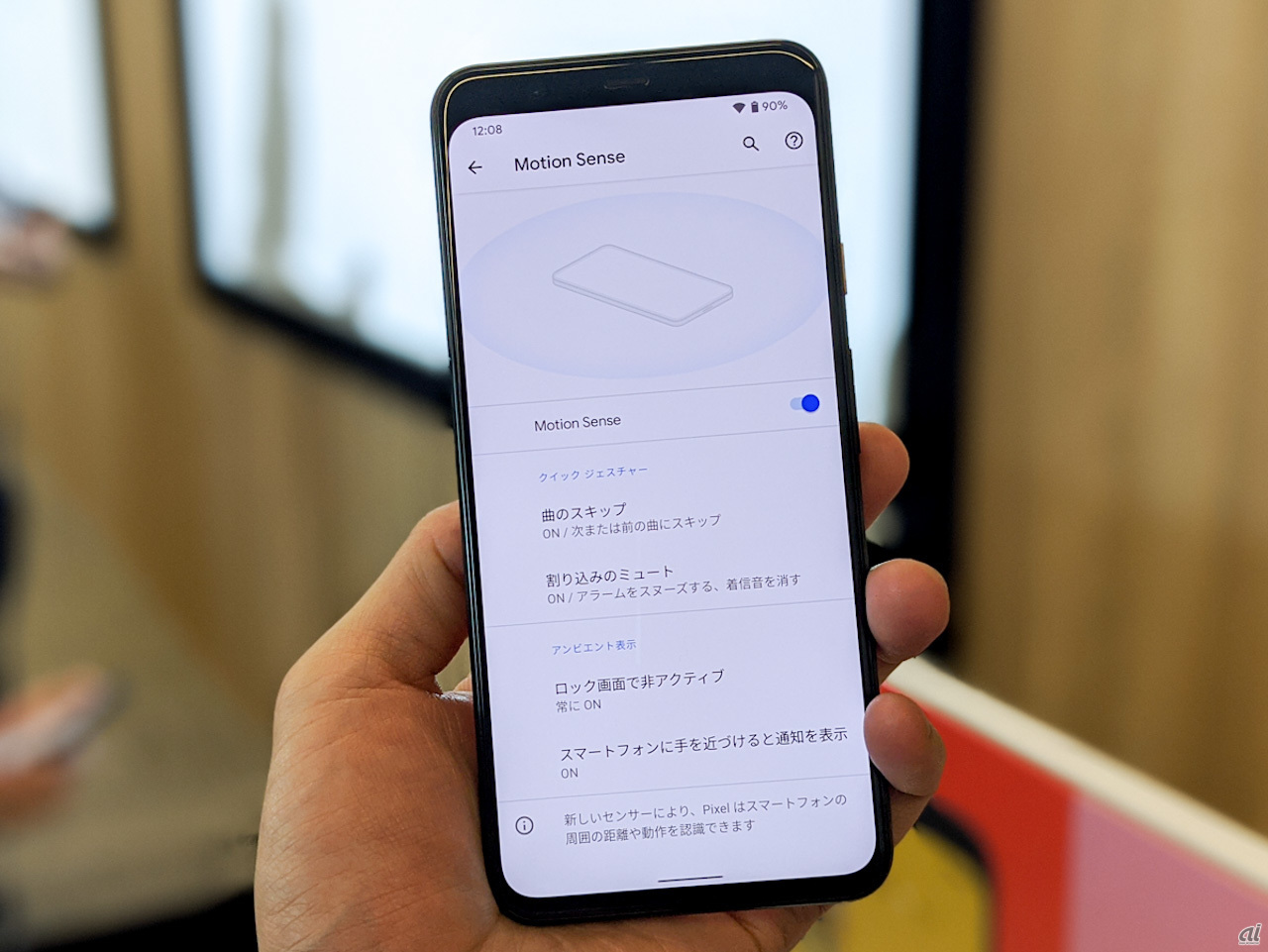 Gesture function "Motion Sense" now available in Japan
Motion Sense utilizes a small radar technology "Soli" that detects movement around the terminal. Built-in radar sensor on the display, " presence '' to detect things approaching within a radius of 0.6 m, " reach '' to predict movement trying to pick up the terminal, " swipe gesture to detect hand gestures '' ". In Japan, the band used by the radar sensor was not legally available, but the Ministry of Internal Affairs and Communications granted permission to provide this function.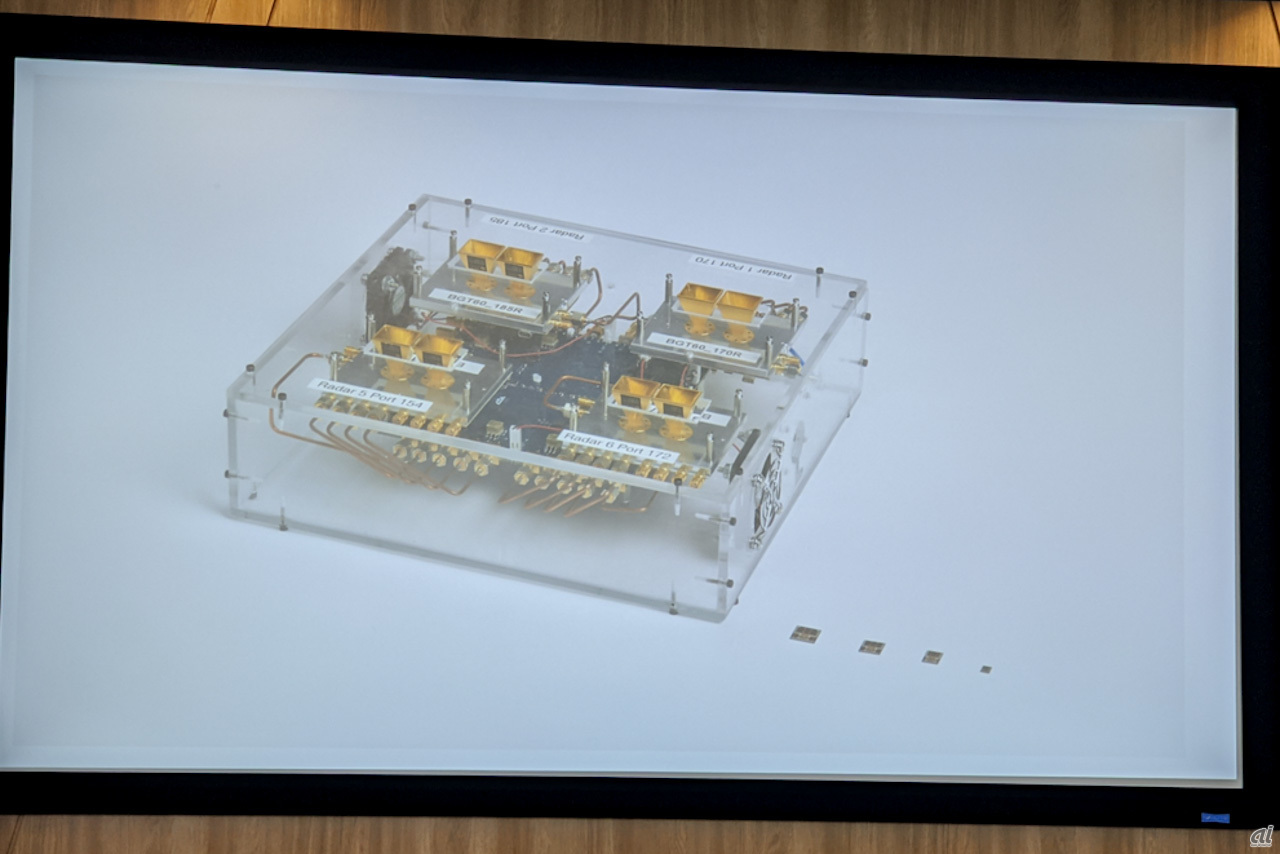 Motion Sense was developed by Google's research institute "ATAP", and the large device in the photograph was in the early stages of development. The sensor that is installed in Pixel 4 is seen to the right in front
By detecting the approach of the user's hand and turning on the screen, it can check the notification and time, and detect the movement to be picked up and gradually reduce the ringtone. In addition, gestures can be used to turn off the alarm, silence the ringtone, and send music [compatible with many music apps] without touching the terminal. Furthermore, in addition to entering the ready state for face unlocking when detecting the lifting action of the terminal, the accuracy of face recognition has been improved with Soli, so "the world's fastest face recognition" has been realized.
セ ン サ ー Although the sensor is always on, it operates at very low power, so there is little effect on battery life. Gesture control raises the sensor level but keeps low power operation, and automatically turns off the screen when a person leaves the terminal with presence, contributing to the power saving of the terminal itself. Data acquired by Motion Sense is processed and deleted in the terminal. It will not be uploaded to Google's cloud.
In addition, live wallpapers that use Pokemon characters in response to hand movements using Motion Sense have also appeared. If you wave your hand, Pikachu will look back.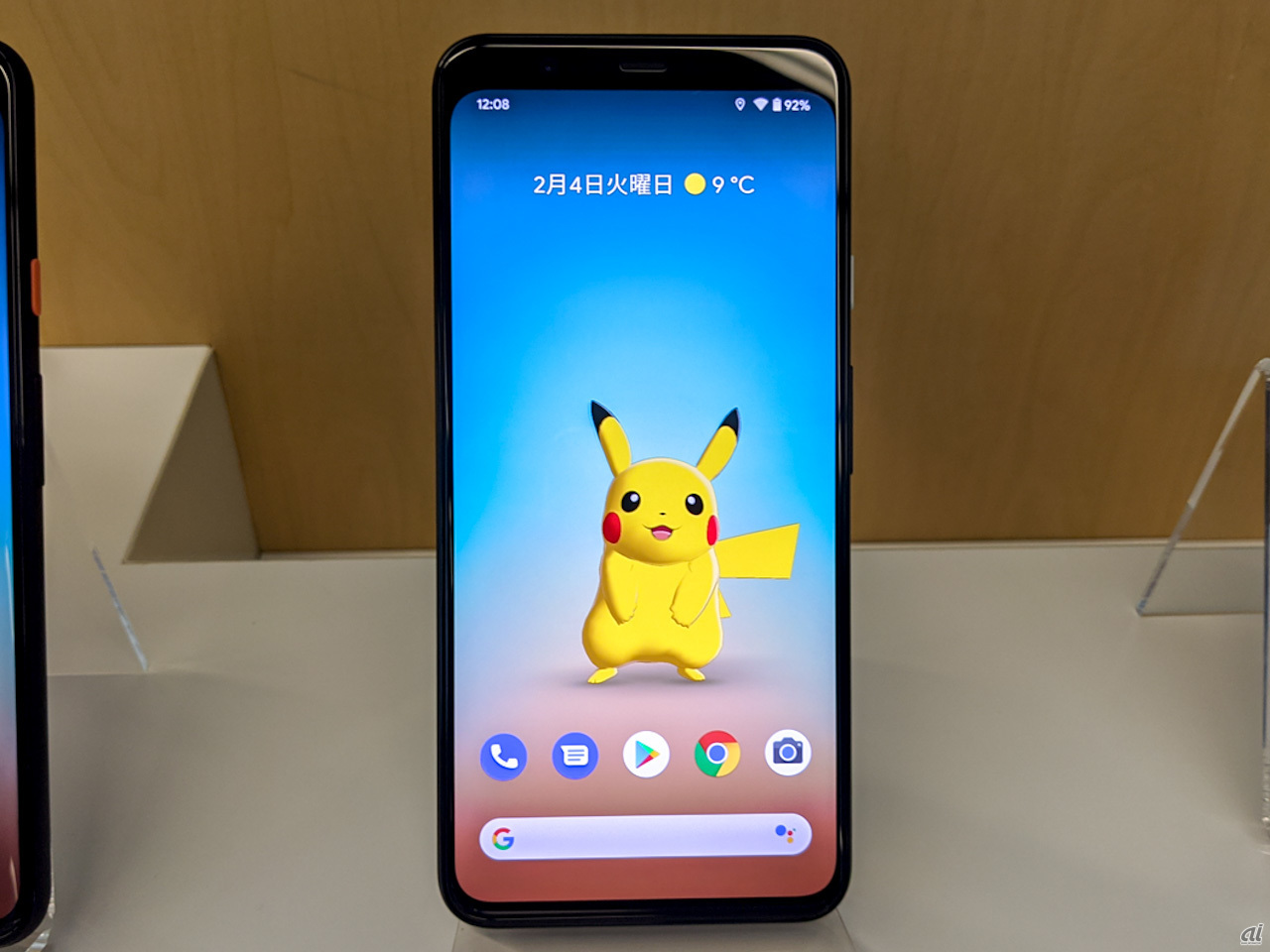 Live wallpapers featuring Pokemon characters
Google Assistant speeds up
4 Pixel 4 will also have an update for Google Assistant. With this update, alarm sets and launching apps are easier and faster, as well as more integrated apps that allow you to call out specific features by voice only. Updates outside English-speaking countries will be in Japanese first.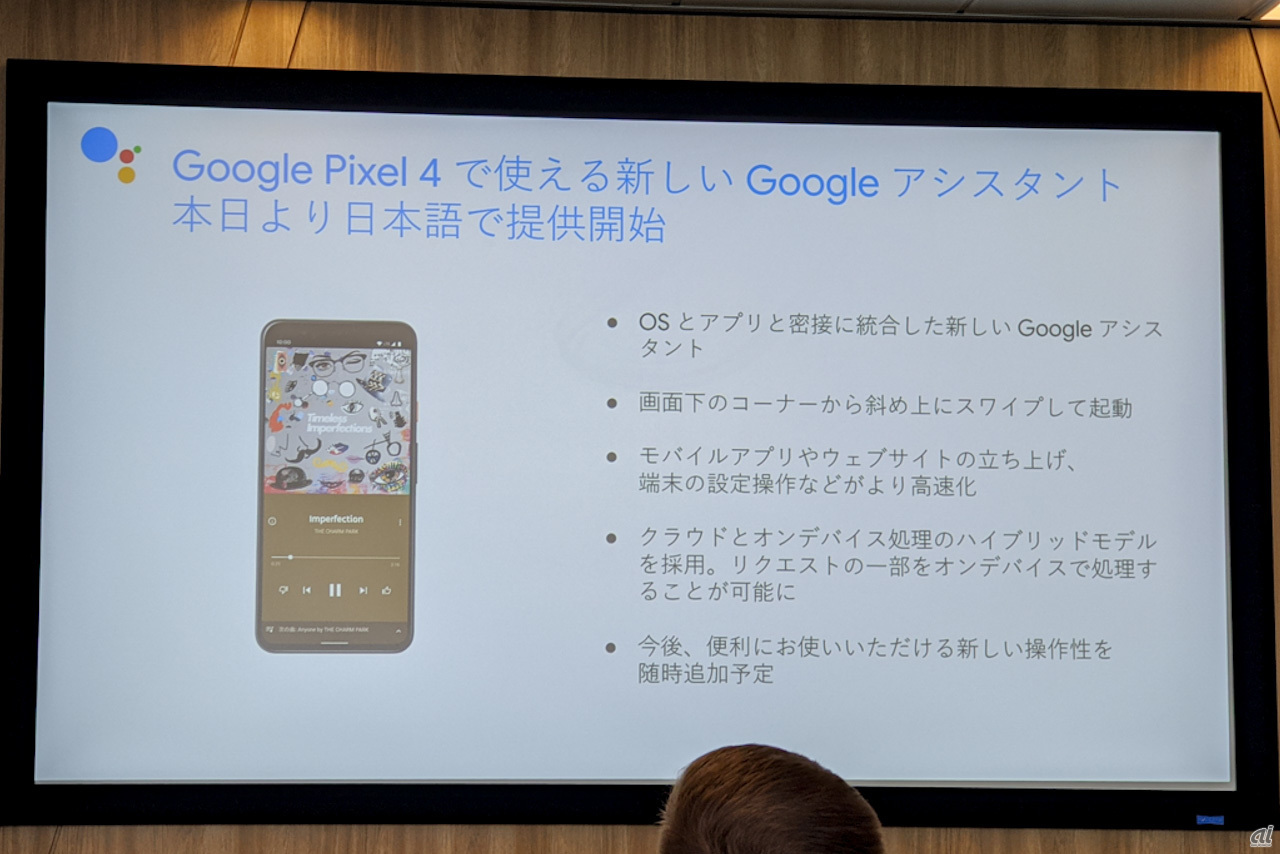 A faster Google Assistant also appears in Pixel 4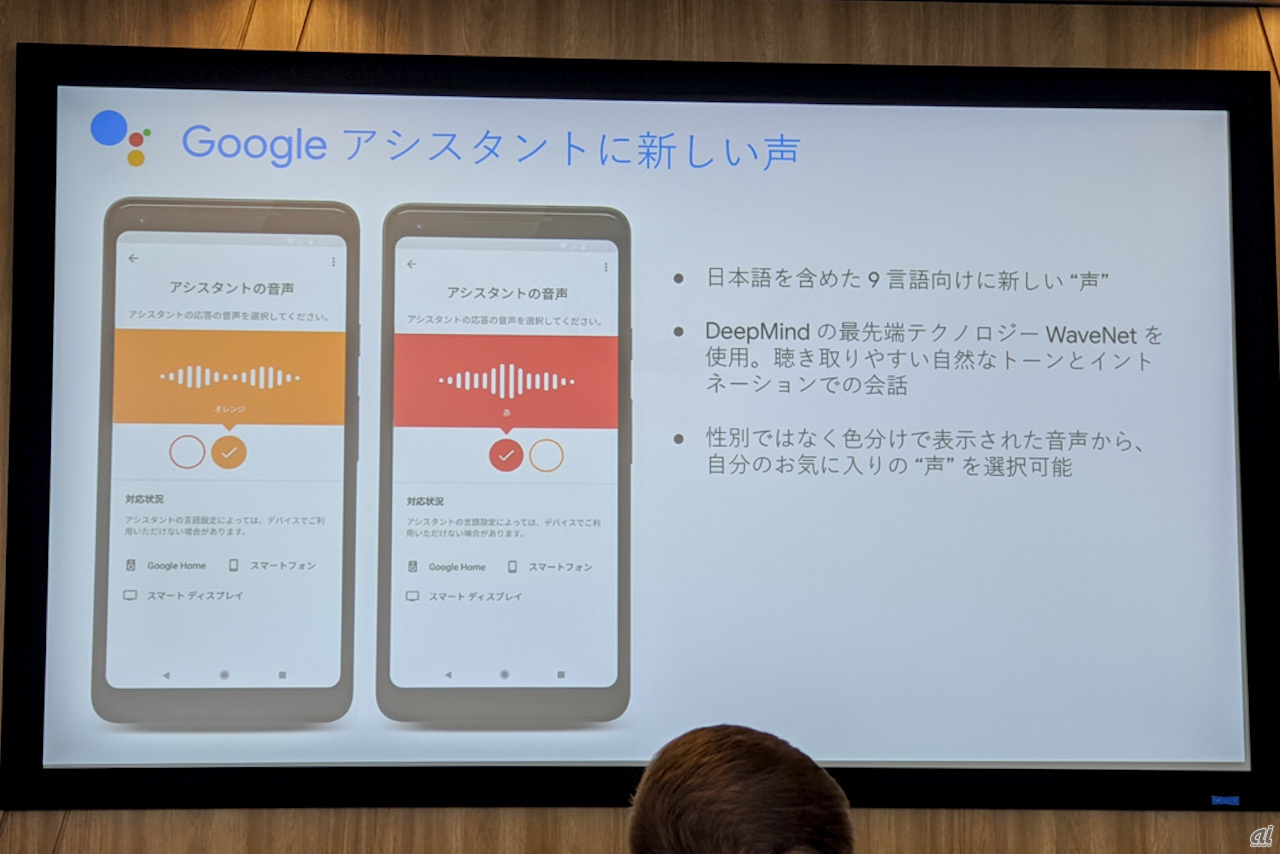 A new voice has also appeared
This is realized on-device by reducing the size of a huge language model that was in speech recognition technology, natural language processing technology, and the cloud. It adopts a hybrid model of cloud and on-device processing. By processing part of the request only on the device, the response was faster. The Google Assistant's voice, DeepMind's "WaveNet," can also be used to talk with natural tones and intonations that are easy to hear.
Google Assistant started providing an "interpretation mode" for translating in real time at the end of December 2019. Just start talking by saying "interpret" and it will translate from Japanese to English and from English to Japanese. It already offers features for individuals, but says it will provide a business mode and a translator mode by 2020 for Google Nest Hub, Google Nest Hub Max, Google Nest Mini and other Google Home devices. By separating it from personal mode, users will not have to worry about reading out personal events in Google Calendar.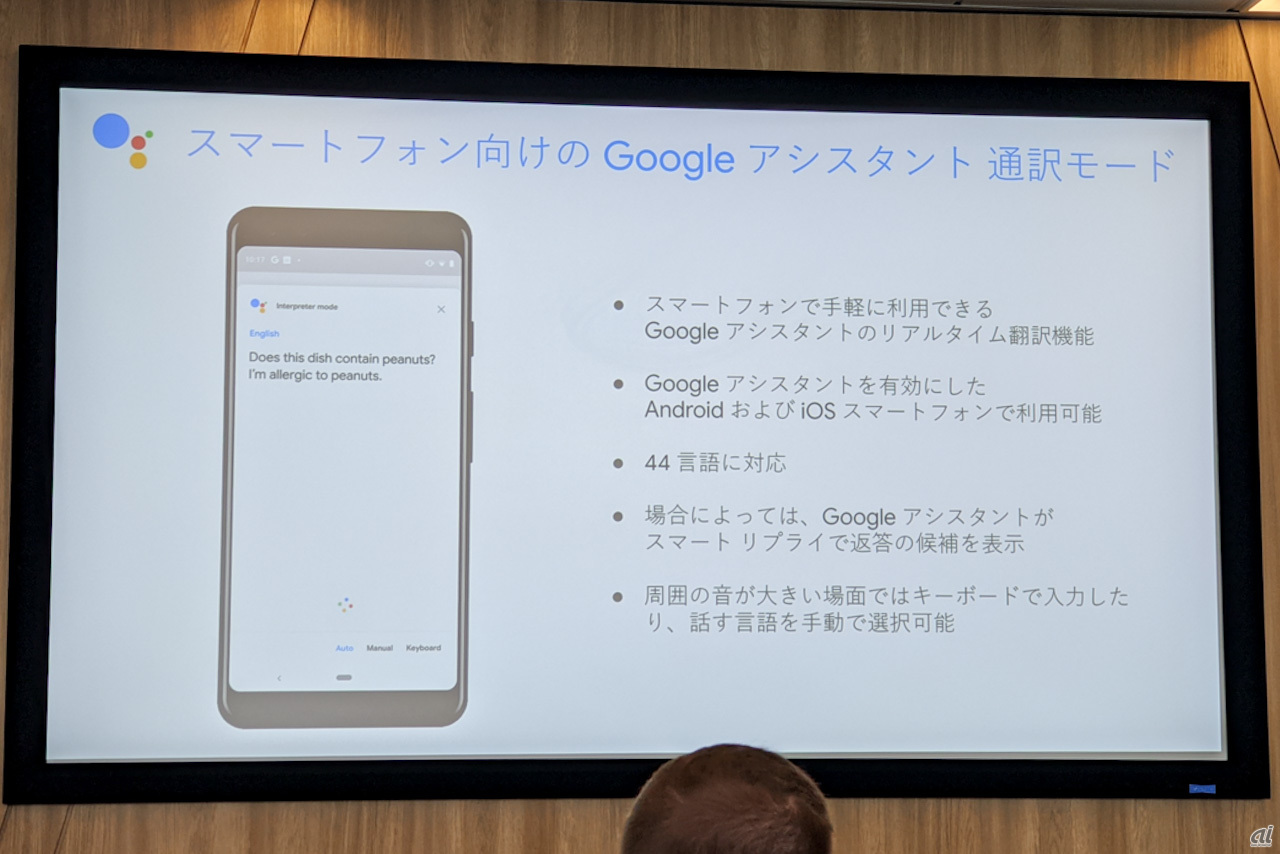 Interpreter mode appears on Google Assistant
Source link