Headline
Plus style, smart lighting and easy to use–smart LED light for bedroom and desk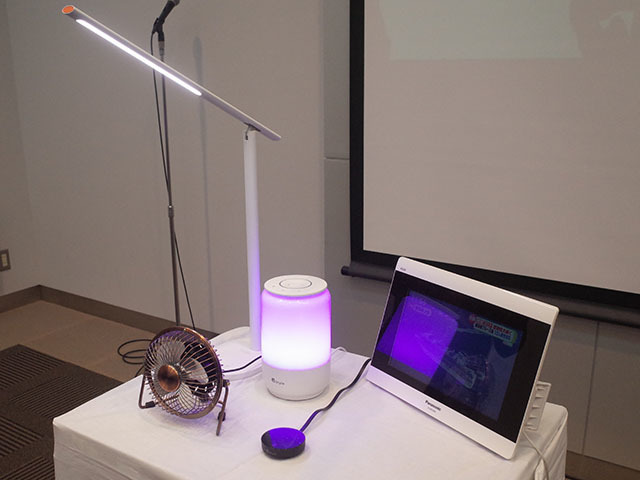 On February 5, Plus Style announced two smart lighting models of the "+ Style" brand, "Smart LED Bedside Lamp" [price: 4380 yen] and "Smart LED Desk Light" [price: 5200 yen]. From the application, you can perform operations such as turning on / off the power and setting the timer. In addition, you can set the home appliances to operate automatically in cooperation with various + Style sensor devices. + Start reservations from the same day at Style Head Office, PayPay Mall Store and Amazon Store, and release on February 20.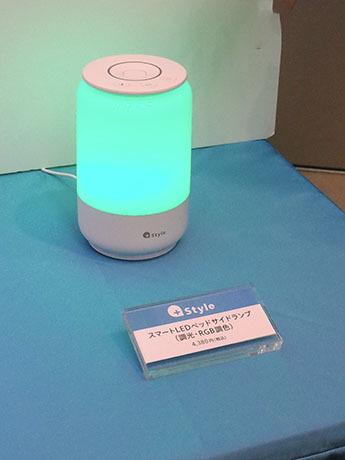 "Smart LED bedside lamp"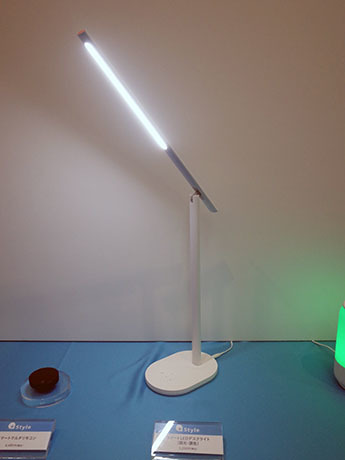 "Smart LED Desk Light"
The smart LED bedside lamp is a compact body that is 110mm in diameter x 176mm in height and weighs about 480g, which is easy to put on the bedside. Using the application, the user can select 16.77 million colors in stepless tones and select the desired color. Eight modes such as "sleep" and "reading" are available, and the light emission pattern and color can be selected. Equipped with white LED, you can choose your favorite color temperature from bulb color to lunch white [2000K-4000K].
Smart LED desk light is a smart light suitable for study desks. The Ra value of the average color rendering index is Ra85, where the color when exposed to sunlight is "Ra100", achieving Ra85, which illuminates light close to natural light.
光 Dimming, toning and timer operation and settings can be performed from the application. The timer has three types of settings: "interval", "ON / OFF", and "schedule". The interval flashes three times when the set time is reached, so it can be used for notification of study breaks.
For a limited time until February 20, the "Light Trial Reservation Campaign" offers a smart LED bedside lamp at a discounted price of 3380 yen [22% off] and a smart LED desk light at 4200 yen [19% off]. Implementation. There will also be a device coordination set that combines a smart LED ceiling light, smart sensor, etc., such as a "bedroom lighting set", "drying prevention set", "study switching set", and "study optimization set".
Home appliances are turned off when leaving home to start providing " GPS linkage ''
On the same day, the company also announced a "GPS link" function that can operate smart home appliances by linking with the smartphone's GPS. Android and iOS app updates will be available one after another, and will be available later in February.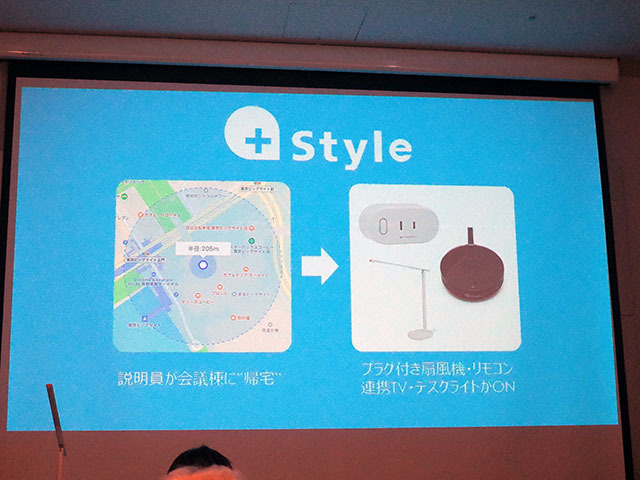 "GPS Linkage"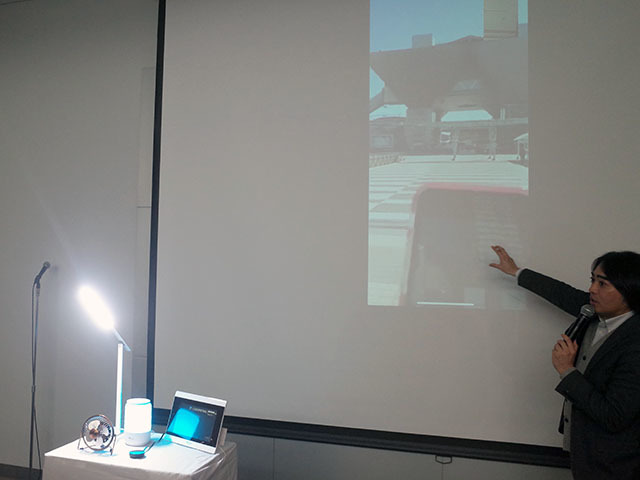 Demonstration of GPS function. When staff outside the venue entered the area, the target equipment was turned on
This is to add GPS link to "Smart Mode", which controls all home appliances with one tap, or automatically operates home appliances without human operation. This makes it possible to turn off all the lights in the house when the user goes out of the designated area with the smartphone, or to turn on the air conditioner when entering the area.
曜 日 You can set the day of the week and time zone to operate, and you can set weather information [temperature, humidity, weather, wind speed], sunrise and sunset time as "conditions" for home appliances to move automatically.
Source link