IT Lifehack
Powerful sound complete wireless earphone "E9 truly wireless" to support workout from Onkyo & Pioneer Corporation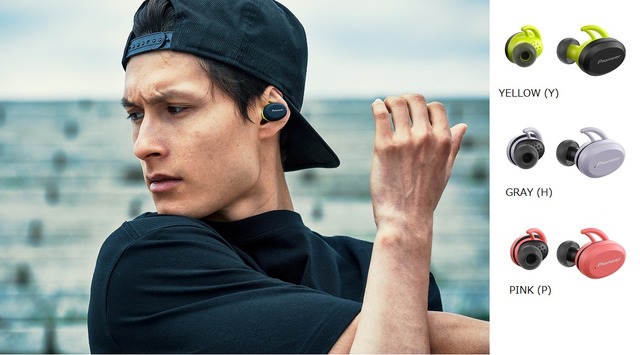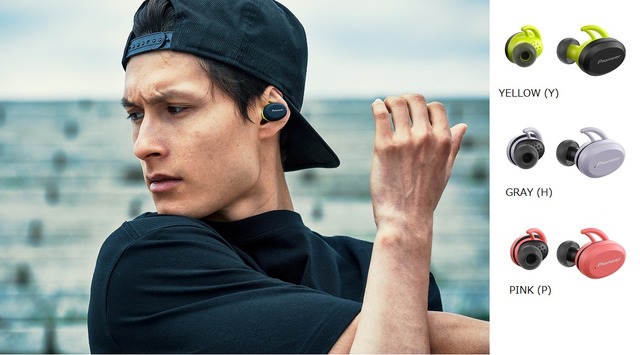 Onkyo & Pioneer Co., Ltd., based on the concept of "powerful sound that boosts workouts", will release the completely wireless earphone "E9 truly wireless" from the Pioneer brand headphones Energetic Style series that will not come off during sports with intense movements in late June 2020. To be released.

This product is a completely wireless earphone without a cable that connects the left and right earphones, so you can achieve a comfortable listening style not only in sports scenes such as training and running but also when commuting.
Equipped with a high-sensitivity φ6mm driver that adopts a strong magnetic rare earth magnet that enhances the resolution of the sound and reproduces clear mids and highs and a heavy and powerful bass. The "ear direct mount structure" design, which realizes a nozzle angle to the ear canal, allows the driver's sound to reach directly without attenuation, achieving high sound quality and a comfortable fit. It also supports AAC, a high-quality sound codec.
Up to 5 hours of continuous playback is possible with a single charge. It is equipped with an "Ambient Awareness Earphone Chip" that allows you to hear ambient sounds through slits and a function that captures ambient sounds from a microphone with built-in earphones.
■Articles related to digital home appliancesI Read
・Set up to 9 350ml cans and press the button to bring out the cans. Cool and warm storage "My Vending Machine HOT&COOL".
・The 3rd sound bar "Soundcore Infini Pro" from Anchor Japan that supports Dolby Atmos & 2.1ch and realizes three-dimensional surround sound
・Supports both cold and heat retention! Maintain the temperature of the drink for a long time! "Hot and cold drink capsules" that can be used on the desktop hot and cold holder desk for one
・Four models of "LUCA series" LCD TVs with built-in 4K tuners that realize more natural and vivid images from Iris Ohyama
・Large screen display will be available at a reasonable price until Monday, June 8! Large 75-inch 4K LCD "JN-IPS7500TUHD" from JAPAN NEXT

Pioneer
2016-09-15