Headline
Rakuten Mobile officially announces 5G plan–Unlimited use of voice data for 2980 yen per month, free for 1 year
Rakuten Mobile announced the 5G plan "Rakuten UN-LIMIT V" on September 30th. You can apply online or at the store from 3:30 pm on the same day.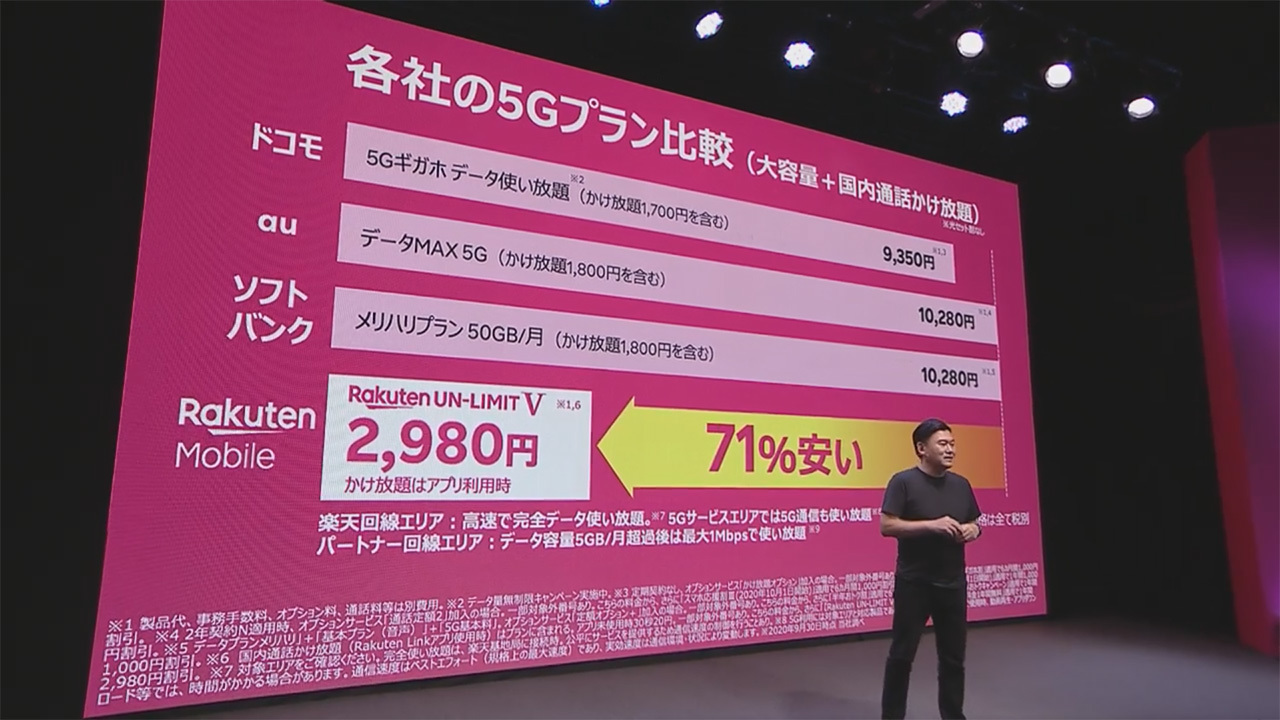 The fee is deferred from 2980 yen per month for "Rakuten UN-LIMIT 2.0". By using "Rakuten Link", you can use unlimited voice calls, and you can use data communication as long as you are on Rakuten's own line for both 4G and 5G. Also, in the partner line area [KDDI line, 4G only], you can communicate at 5GB per month and up to 1Mbps after exceeding.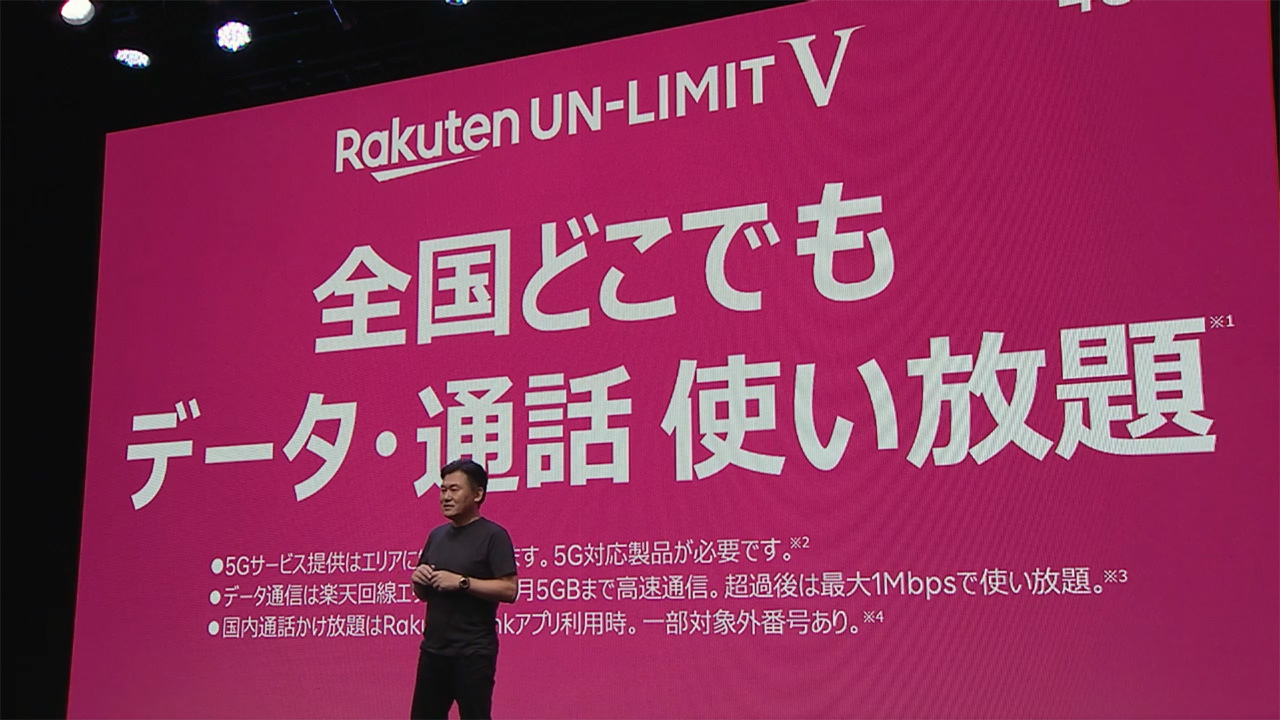 Furthermore, the campaign that started offering when Rakuten UN-LIMIT was announced will continue for one year, limited to 3 million people. The company announced that the number of applicants exceeded 1 million at the time of the announcement of this new plan [the number of actual contractors is not disclosed], and it seems that there is still room for the end of the campaign.
The 5G area started in some areas of Tokyo, Kanagawa, Saitama, Hokkaido, Osaka, and Hyogo prefectures. In March 2021, 5G services are scheduled to be rolled out in all prefectures, and in the second quarter of 2021, 5G services will be launched in a stand-alone manner.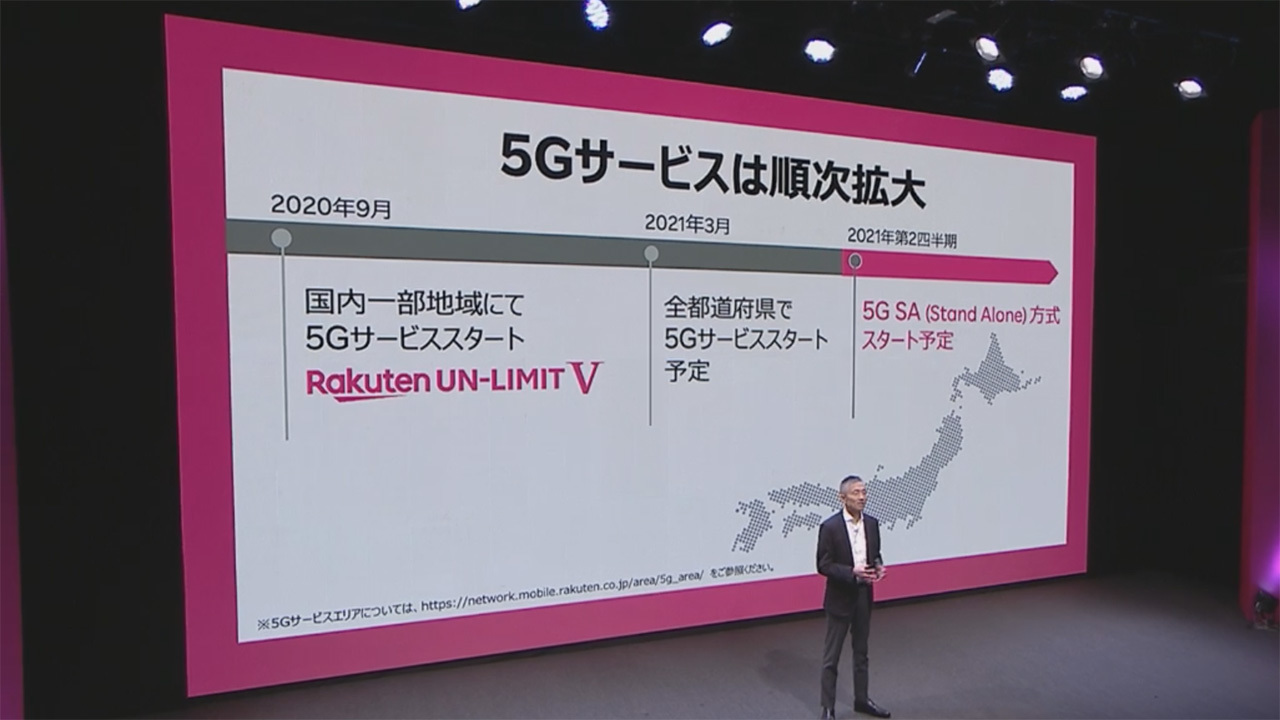 5G area schedule
In addition, existing "Rakuten UN-LIMIT 2.0" users will be automatically updated sequentially from October 12th to November 30th. If you want to apply it quickly, you can do it manually from "my Rakuten Mobile".
Announcing the original 5G terminal "Rakuten BIG"
A compatible terminal is required to use 5G, but Rakuten announced the original 5G terminal "Rakuten BIG" in line with the provision of the new plan. In addition to supporting both Sub-6 / millimeter waves, 5G is equipped with the world's first 6.9-inch organic EL display with a built-in front camera.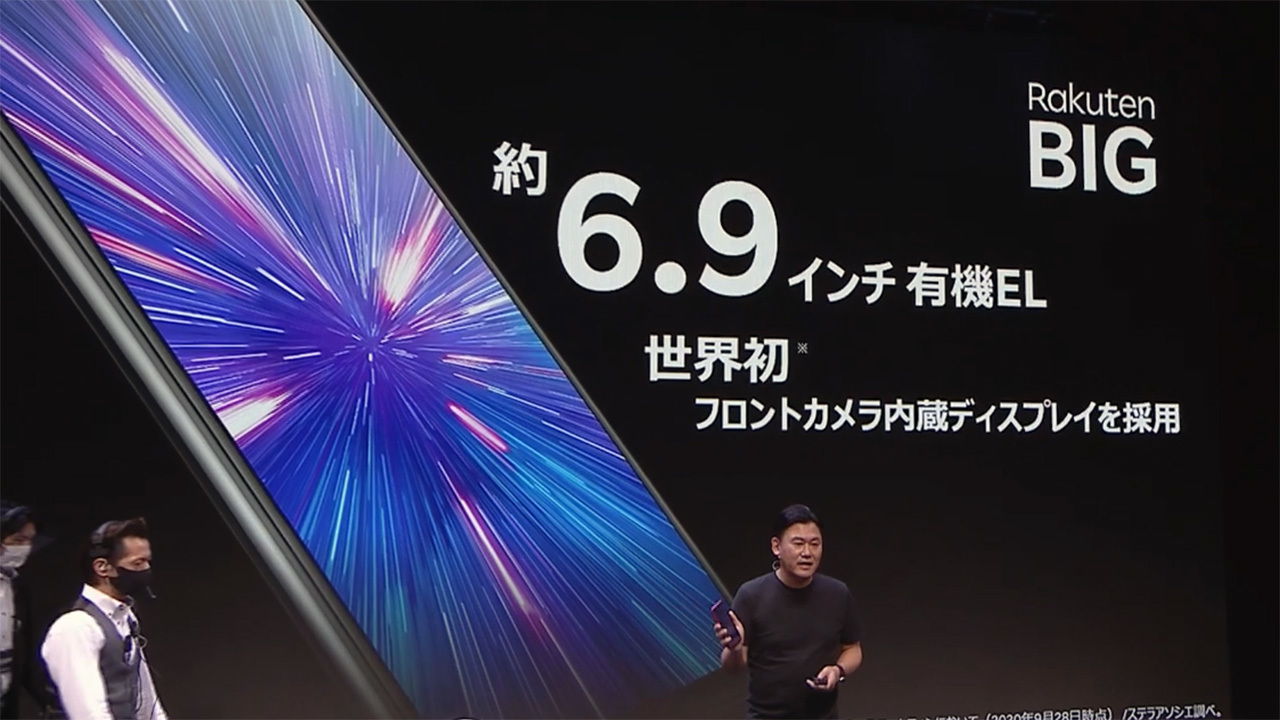 Equipped with the world's first display with a built-in front camera
Furthermore, it is sold for 69,800 yen including tax while being equipped with a 4-eye camera with a maximum of 64 million pixels, Snapdragon 765G, RAM 6GB, Osaifu-Keitai, IP68 waterproof performance, etc. It will be available on the website, Rakuten Mobile's Futakotamagawa store from 15:30 on September 30th.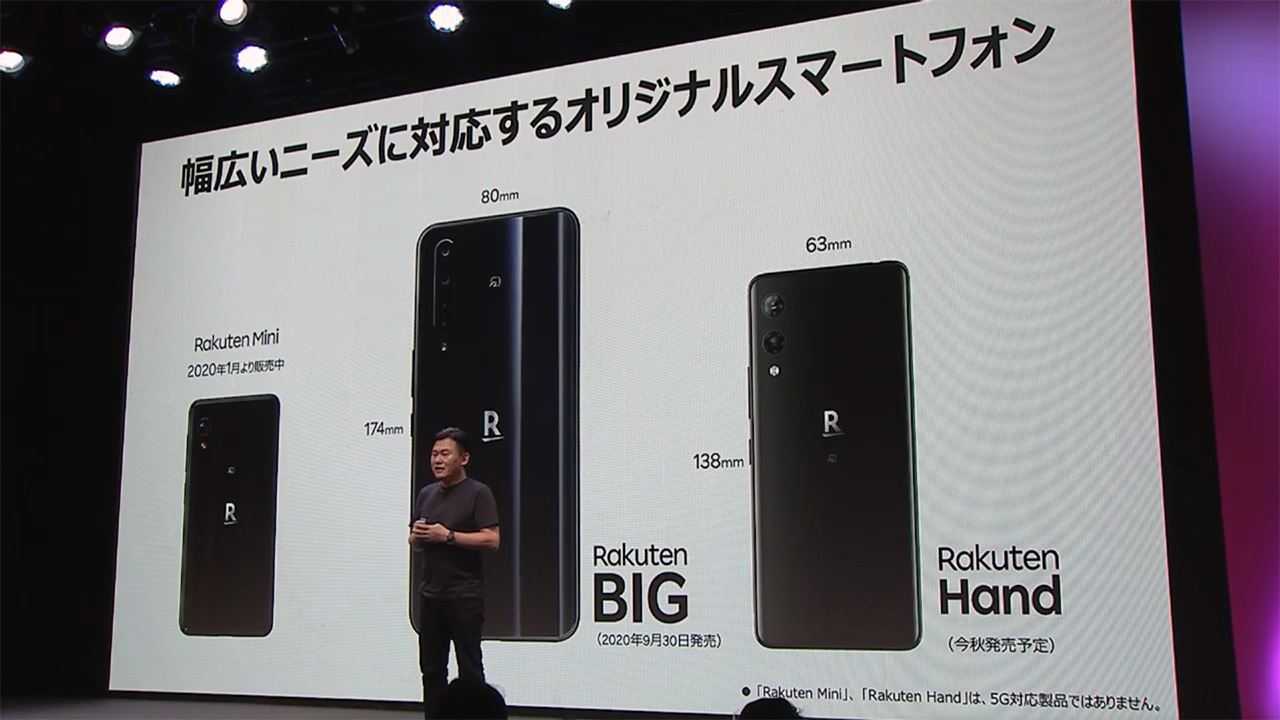 Also announced the new 4G smartphone "Rakuten Hand". In-house terminal became 3 models including "Rakuten Mini"
Also, the AQUOS R5G that is already on sale will be updated to support 5G.
Source link