IT Lifehack
Really 6 times faster than the conventional display at a refresh rate of 360Hz! NVIDIA and ASUS unveil new G-SYNC compatible display for esports at CES2020!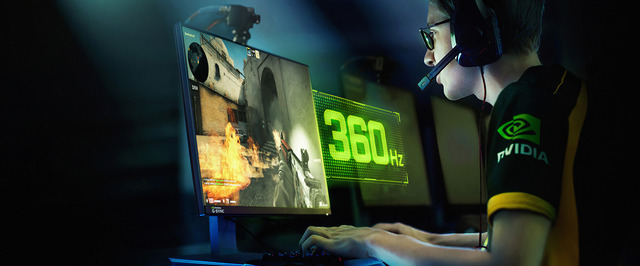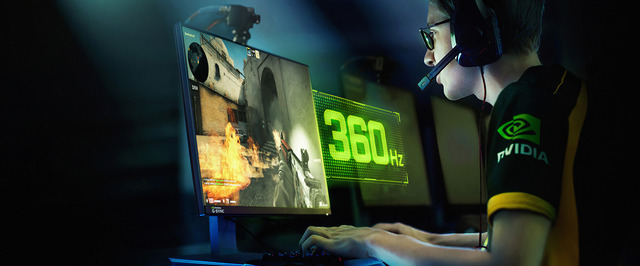 NVIDIA and ASUS will unveil the world's first G-SYNC 360Hz display this week at the Consumer Electronics Show (CES) in Las Vegas. Launched this year, the display is perfectly compatible with the gaming GPU, GeForce RTX, and will boost the gaming experience to an unparalleled level.

Introduced first in 2013, NVIDIA G-SYNC is well known for its variable refresh rate (VRR) technology, which eliminates tearing by synchronizing the display's refresh rate with the GPU's frame rate. Since then, the G-SYNC processor has dynamic overdrive to enhance player perception, custom-adjustable firmware to better target by improving image quality, and this 360Hz refresh to reduce response time Rate and other new display technologies that accelerate esports video quality have evolved.
esports pros have traditionally accepted the tearing of frames on the display to reduce the wait time between updates of the next frame, but with G-SYNC's 360Hz frame rate and VRR, Will be refreshed within 3 milliseconds, giving eSports professionals both unframed frames and overwhelmingly low latency.
Developed in collaboration with NVIDIA, ASUS ROG Swift 360 is designed for esports competitions and features a 24.5-inch form factor that allows you to see every pixel on screen in your field of view. ASUS ROG Swift 360 features ASUS's new smart ROG finish, so you can play on the big stage of any esports event with the following features:
■Articles related to personal computersI Read
・Powerful even if small! ZOTAC's space-saving model " MAGNUS EN72070V with Windows 10 '' equipped with GeForce RTX 2070 from Ask appears
・BenQ Japan launches EW2780 27-inch full HD eye care monitor with HDR10 compatible IPS panel and high sound quality speakers for games and movies・The rightmost wing of portable external SSD comes up! Try the explosion-speed SSD "Crucial X8 Portable SSD" that excels in cost performance! There are also reader gifts!
・A thin, slim 14-inch notebook from Dell that excels in the 50,000 yen cospa bomb! "New Inspiron 14 5000 (5485 / AMD)" with 2nd generation AMD Ryzen
・Release of lightweight, long-time, slim 15.6 type notebook using mouse computer, Ryzen 5 3500U