IT Lifehack
Reconstruction support for the Kumamoto earthquake without losing to Corona! This year too, Garrigari launched a collaboration product with Kumamon using Kyushu mandarin juice "Garigari Kyushu Mikan"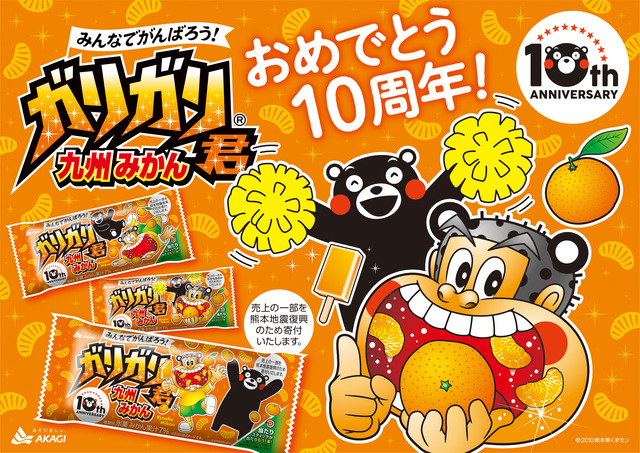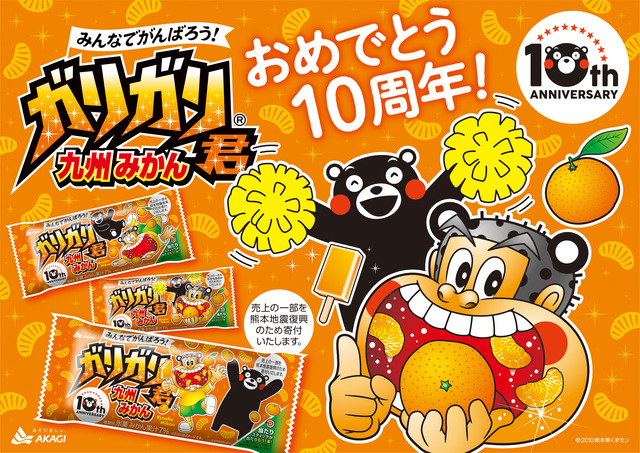 Akagi Dairy has released "Garigari-kun Kyushu Mikan". This product is an ice candy made from Kyushu mandarin juice. This collaboration was planned for the fourth time this year as support for the reconstruction of the Kumamoto earthquake that occurred in April 2016.

■ This time with Kumamon's 10th anniversary logo
For the fourth time in 2020, Kumamon and Garigari will appear together, and the design will be limited to 2020 with the Kumamon 10th anniversary logo.
In addition, the damage of the new coronavirus is now spreading, but recovery from the Kumamoto earthquake is still continuing. We need to make sure that those involved in the recovery are not affected by the corona. A portion of the sales of the products to be released this time will be donated as Kumamoto earthquake reconstruction assistance as before.
■Articles related to cultureI Read
・Even in such places, the influence of Corona, live concert without audience! Dwango broadcasts the first ever audience-free concert live by MUZA Kawasaki Symphony Hall and Tokyo Symphony Orchestra at "niconico"
・Benesse announces support for studying at elementary, junior high and high schools through free distribution of Shinkenzemi "review drill for spring" and liberation of library after receiving a temporary closure of schools nationwide due to the new coronavirus
・In response to the increase in home work, that is, home rice due to the spread of corona, Cookpad conducts free opening of " Search by popularity '' of paid function
・Mos Burger's new sweets! Release of "Coolly Dolce @ Yuzu Matcha Chocolat", an affordable sweet with two layers of matcha and white chocolate
・I want to change my awareness of aging! What is nursing care that Mr. Momina Kamijo is an active care worker and model